During three hours on the eve of their first competitive 90 minutes of 2017-18, Liverpool were already having to transition quickly with Barcelona's Philippe Coutinho chase intensifying.
Friday had begun with the club in an assertive position, through two emphatic sentences from their owners, Fenway Sports Group. 
Liverpool 25/1 to win Champions League
"We wish to offer clarity as regards our position on a possible transfer of Coutinho," read a statement published on the official website at 10am, two days after a second offer totalling little over £90 million for the Brazil international was rejected.
"The club's definitive stance is that no offers for Philippe will be considered and he will remain a member of Liverpool football club when the summer window closes."
Those 44 words, with characters that could comfortably fit into two tweets, allowed Jurgen Klopp to start his press conference an hour later on the front foot. 
The 'what's happening with Phil?' question had already been answered, and all the manager needed to do was reference FSG's message – a mirror of his repeated quotes – when the playmaker became a topic. 
Coutinho not LFC's biggest problem
Then just after noon, Sky Sports broke that Coutinho, who reported to Melwood as normal, had submitted a formal transfer request. That news perplexed those within the training complex as one hadn't been received. 
Calls to the club to ascertain the veracity of the claim were thus met with a "not true" response, but it didn't take long to conclude the 25-year-old's camp had leaked their intentions in advance. 
Sporting director Michael Edwards was sent an email from Coutinho at around 1pm, spelling out the player's will to breach the five-year contract sans a release clause he signed in January.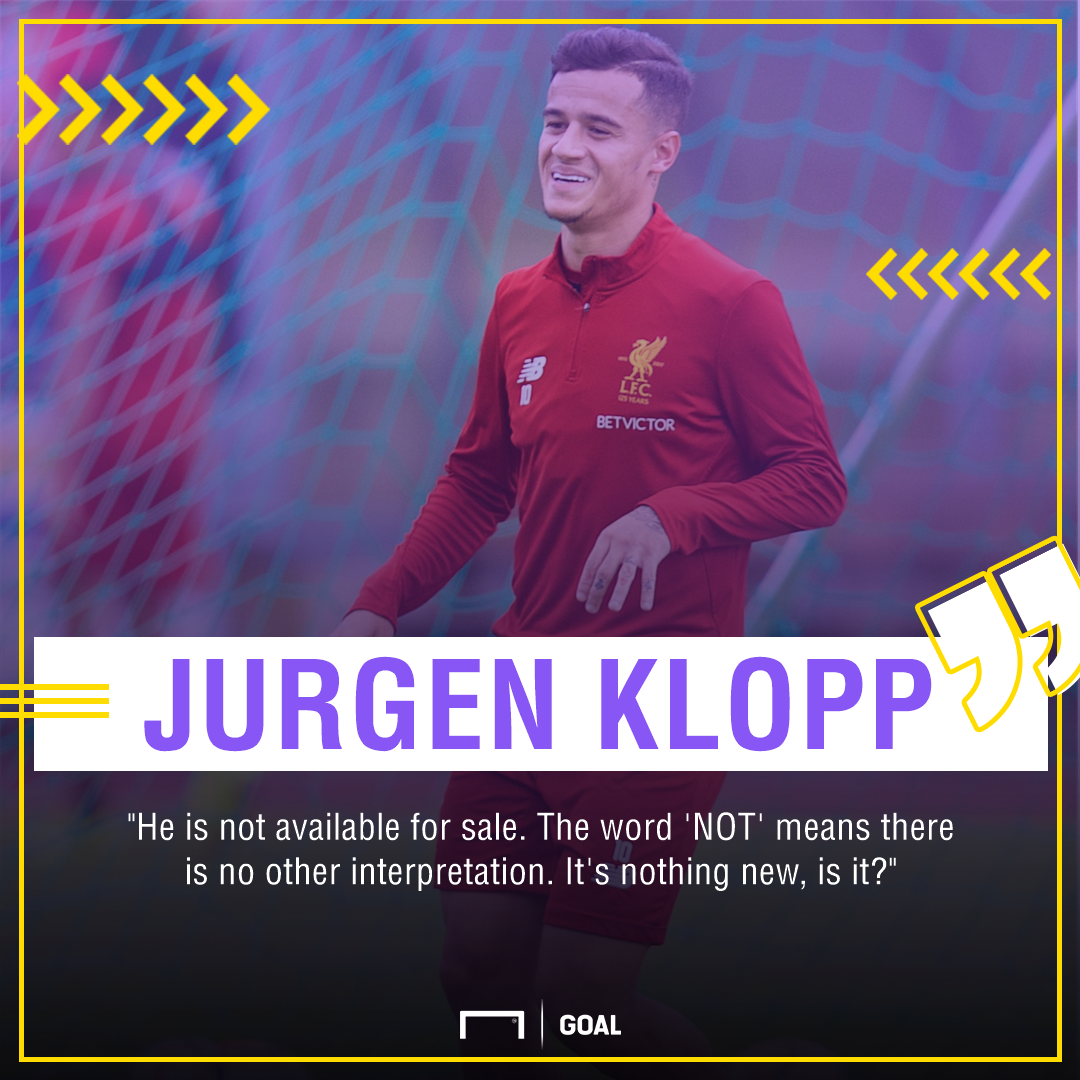 By then, a 'close family member' had already detailed Coutinho's frustrations and, apart from the annoyance that the development came the day before their season opener at Watford that ended in a 3-3 draw, the Reds were vexed that they had to first read about the request before actually fielding it. 
Timing, quite clearly, is instructive throughout this whole situation.
The theory that Coutinho's hand was forced by FSG's statement is flawed. Their "definitive stance" was long communicated to both him and Barca, and was made public so there could be no confusion or speculation over where they stood.
Latest LFC transfer rumours
In Hong Kong, following the rejection of the first bid from the Catalans of £72m, Klopp informed Liverpool's highest earner he would not be allowed to exit as their planning for the season, already at an intensive stage, involved him as a core element. In Munich, FSG president Mike Gordon made this clear again.
Liverpool's position has never altered, and so to suggest the statement underpinned Coutinho's action would be to ignore the full picture.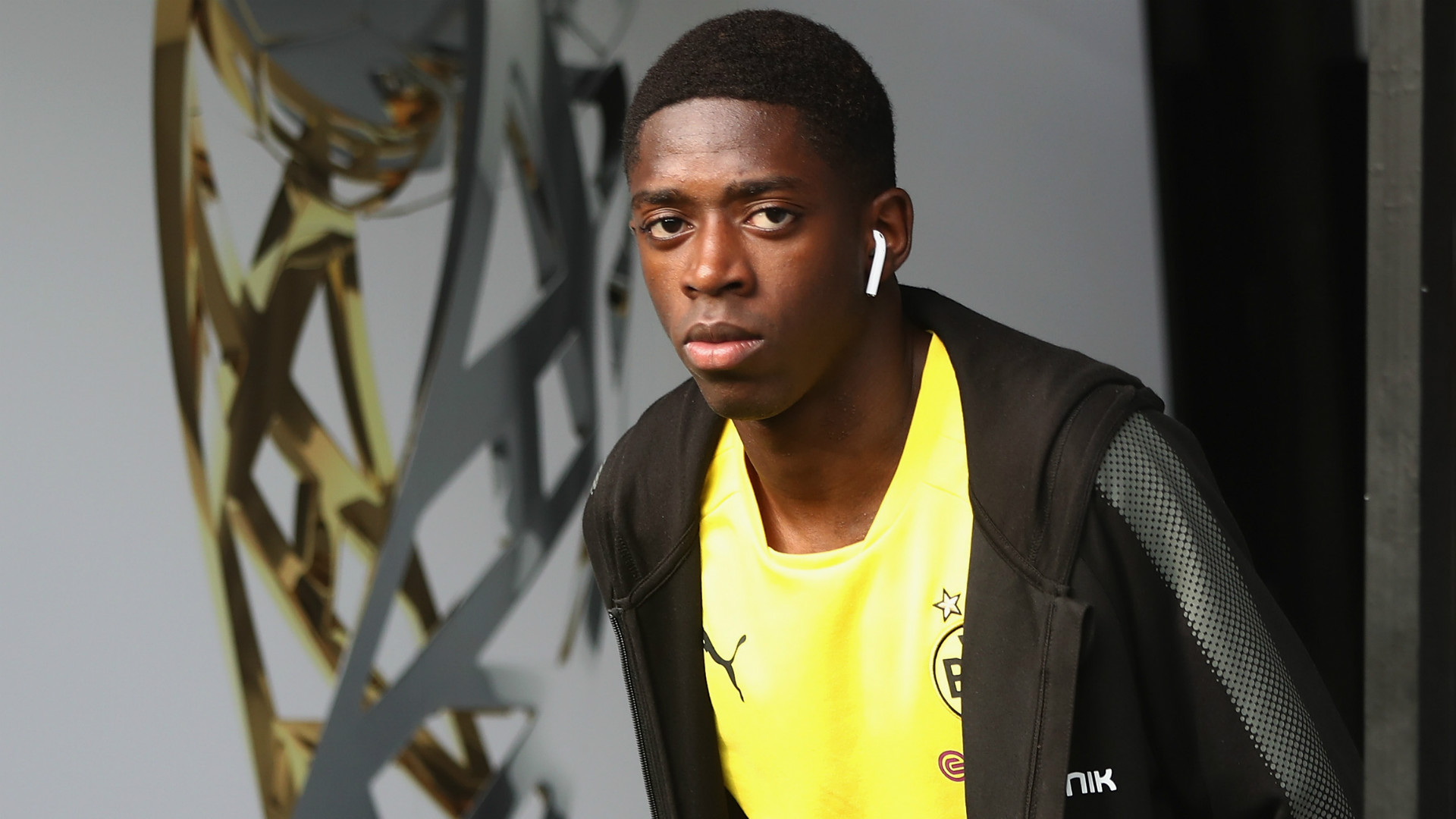 A day before the afternoon of back and forths at Melwood, Klopp's former club Borussia Dortmund were coping with the destabilising effects of Barca turning a transfer target's head. 
Ousmane Dembele had not reported for training, never provided any reason for his absence, and could not be reached by the Bundesliga side.
BVB revealed they had rebuffed an offer – thought to be around £90m – for the 20-year-old as it did "not match the extraordinary footballing and off-pitch status of the player" as well as "the current market situation".
Barca, unwilling to pay top price and having struggled to twist Dortmund's arm, put the onus on the Frenchman to break it.
Philippe Coutinho to Barcelona?

The #PLTonight team discuss why he shouldn't, and probably won't, move this summer. pic.twitter.com/A2RXbsqq1A
— BT Sport Football (@btsportfootball) August 12, 2017
Another example of similar tactics from Barcelona is Marco Verratti. However, in that transfer war, Paris Saint-Germain eventually outmanoeuvred them and ended up retaliating by activating Neymar's €222m (£198m) release clause to set the current state of affairs in motion. 
Barca did not believe they could actually lose their Brazilian superstar and, knowing they could not negotiate for Liverpool's, have pressured Coutinho – through a media offensive, 'now-or-never' threats and a swell of voices in his ear – into taking the antagonist route he wanted to avoid.
The player, of course, is not passive in all of this – it is his signature on the letter emailed through, it is his decision. 
Coutinho's transfer request could have been made in West Kowloon, or in Rottach-Egern, or when he first returned to Merseyside following the pre-season tour, or after any of the multiple times Klopp insisted he is not on the market this summer, or when either proposal from Barca was rejected.
Gerrard slams Barca over Coutinho deal
It came, by design, as a distraction in a crucial period for Liverpool. Forcing your way out of a club has to be, well, forceful.
The transfer request will undoubtedly be painted as a result of the Brazilian's long-standing unhappiness at Liverpool with the rewriting of history already in effect.
The suggestion that Klopp and Coutinho have had have a strained relationship for six months is not only a convenient time frame as it just excludes the latter's happiness to ink fresh terms without an exit strategy, but also crumbles under the flimsiest investigation.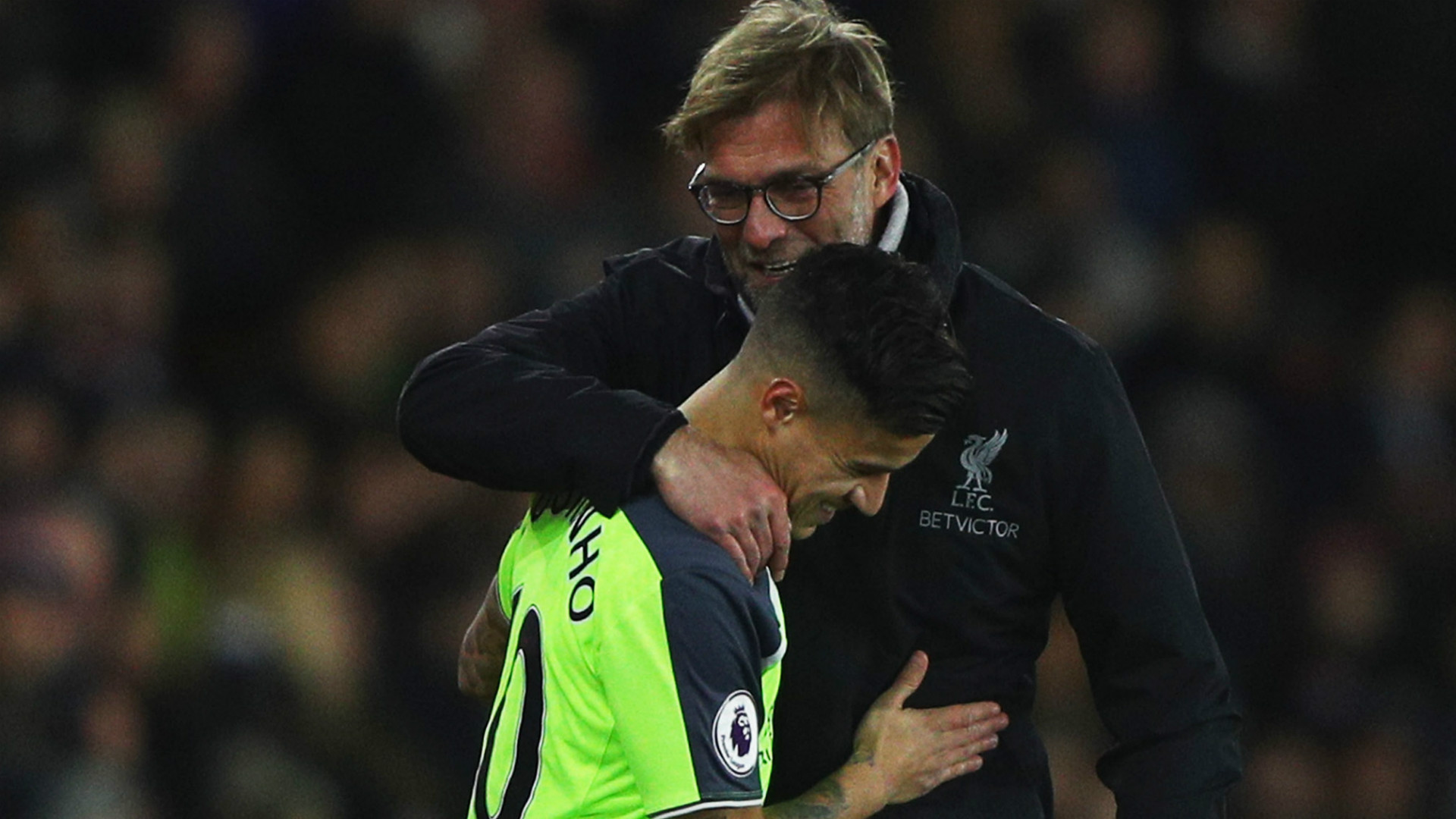 The manager has, on more than one occasion, told his star performer that he is the main catalyst to Liverpool's rebirth as a force domestically and in Europe. He has unshackled him from the 'all-on-my-shoulders' responsibility that often clouded Coutinho's decision-making on the pitch, and has geared the team around his creative strengths.
The former Inter man's most productive campaigns have come under the German, who gave him positional freedom as a 'wing 10' and recruited two more forwards in Mohamed Salah and Dominic Solanke this summer to allow him to dictate their offensive game from deeper. 
Gerrard: Barca forcing Coutinho behaviour
Brazil's coaching staff, meanwhile, have been in contact with Klopp over Liverpool's assertive approach, which they wanted to replicate, as well as the 50-year-old's use of Coutinho and Roberto Firmino to ascertain how to get the best out of both.
The former has become key to his national team as a consequence of his advancement at club level.
The idea that Coutinho has been substituted too much is also interesting given he was replaced 19 times in 29 Premier League starts last season – 64 per cent of the time – with Eden Hazard, for comparative purposes, brought off by Antonio Conte 69% of the time.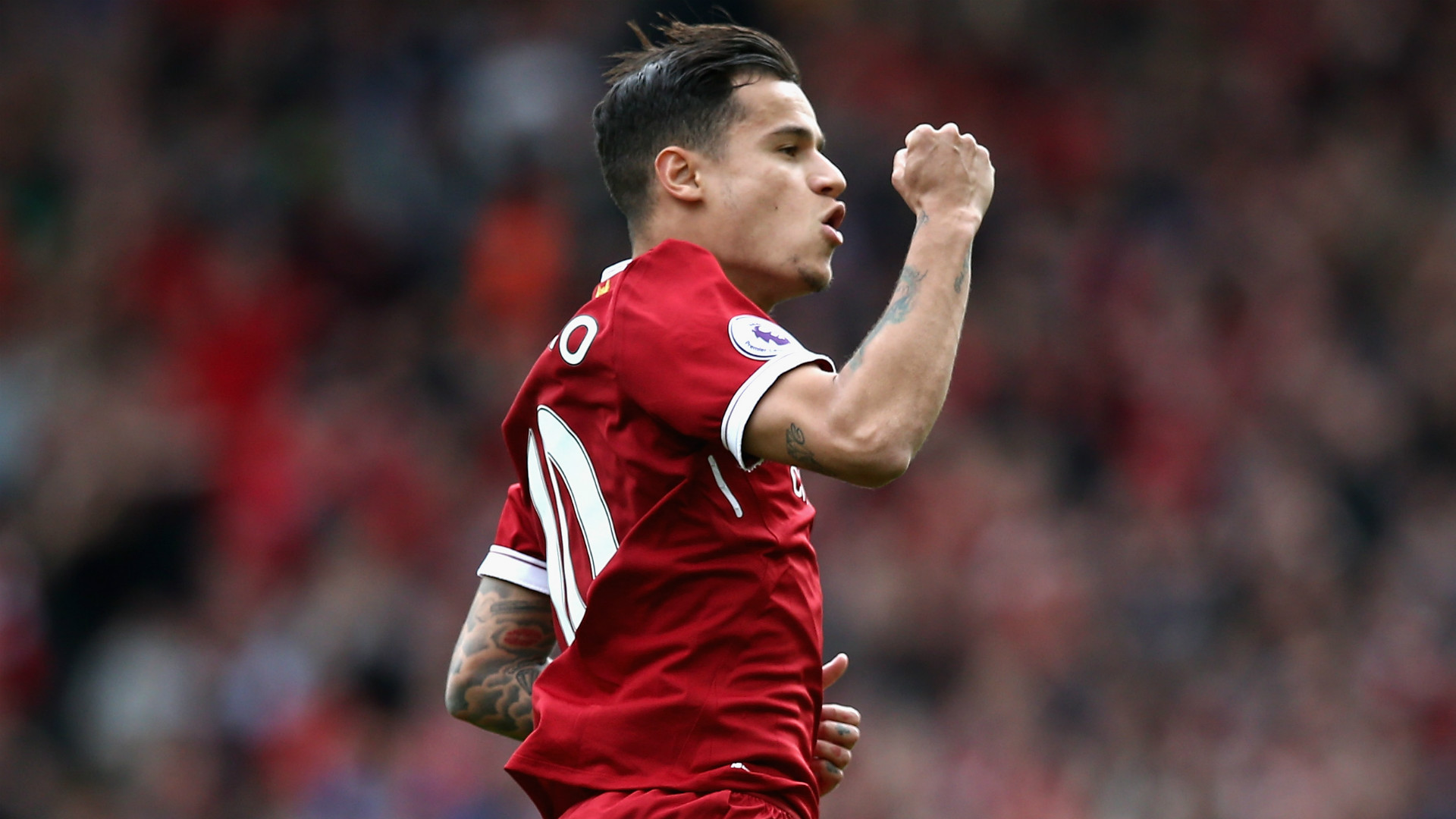 The manufactured unhappiness, in contrast to Coutinho's own words when he returned to Melwood for pre-season on July 11, is all part of the poker game.
The tactic of making it personal to Klopp is a miscalculated move, though, as it will only galvanise Liverpool's owners.
Keeping the Rio-born talent is not an issue of pride for the manager – who has previously said what the Reds require is players "pushing the train, not jumping on a running train" – it is about the circumstances for the club. 
Having realised that being willing to overpay in this window is no guarantee of recruiting a priority target as was the case with RB Leipzig midfielder Naby Keita, more money to spend with little time is not going to help Liverpool advance this season.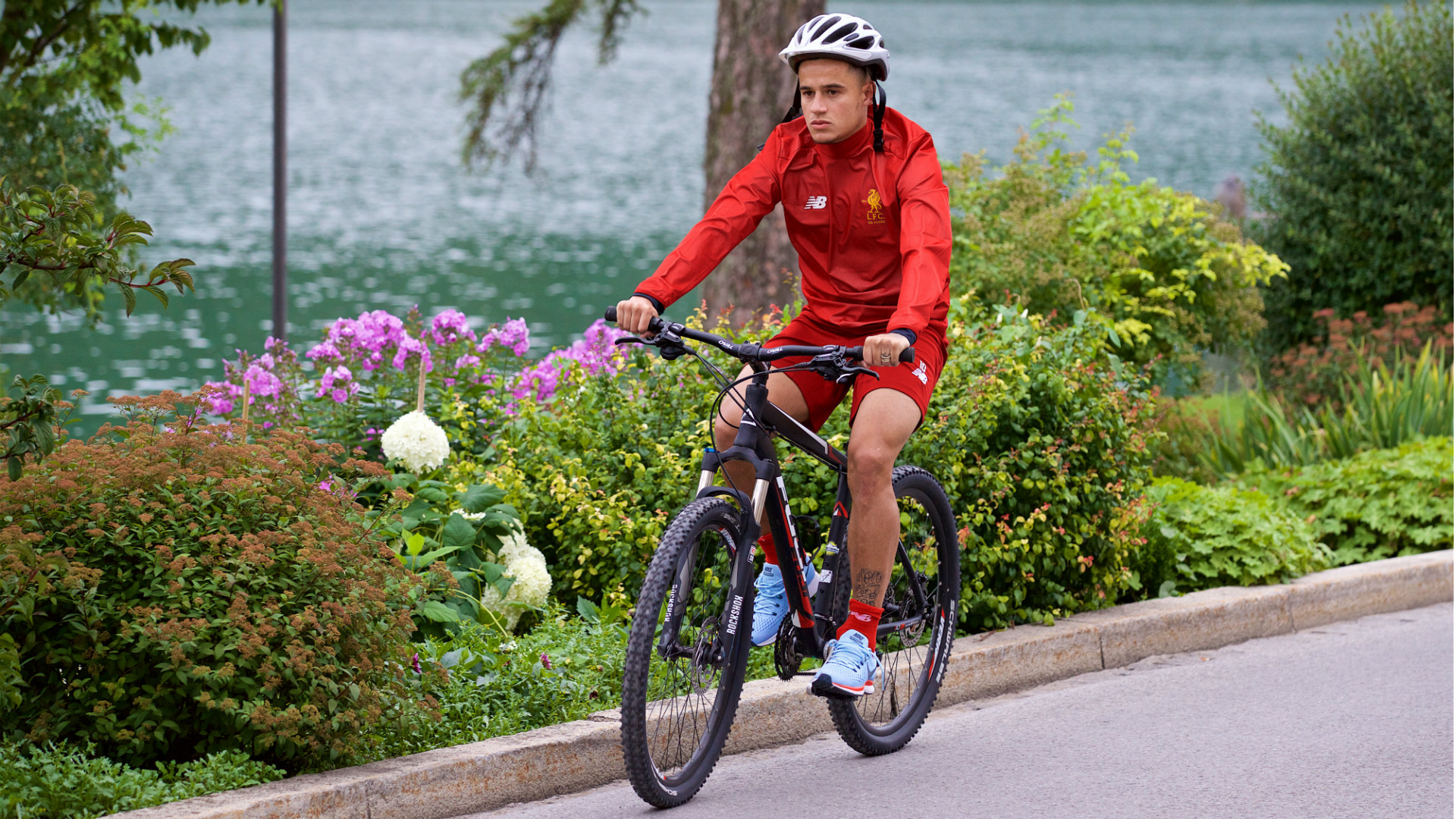 They need to build on the core they already have, with difficult work still to be done in the market and adding to their to-buy list now would be unwise given their struggles.
"Maybe everybody has a price – in the right moment," as Klopp explained. "In the wrong moment? No price."
How hostile Coutinho chooses to go remains to be seen, but with a World Cup year on the horizon, Barca's base offers laughable in the current climate plus too late, and Liverpool's statement as strong as it could possibly be, he has no space to manipulate.
For once around Anfield, there will be crossed fingers that Coutinho can't find his way out of a tight spot.
Let'