Arsenal boss Mikel Arteta says he is "fully focused" on managing the club and is "extremely happy" at the Emirates after reportedly emerging as a potential managerial target for Barcelona.
The Spanish club will hold its presidential elections on Sunday and candidate Joan Laporta, who is the favourite to be elected for a second stint at the Nou Camp, has reportedly identified Arteta as a potential replacement for current Barca boss Ronald Koeman.
Arteta was a product of Barcelona's academy but left in 2002 without making an appearance for the club.
The 38-year-old also honed his coaching methods at Manchester City under former Barcelona boss Pep Guardiola, whom Laporta appointed in 2008.
But Arteta dismissed Catalan radio reports he could take charge of the Spanish giants, saying: "There is always going to be speculation when there are elections in Barcelona. It's a huge team and obviously I was raised there as a player, and they're always going to be linked.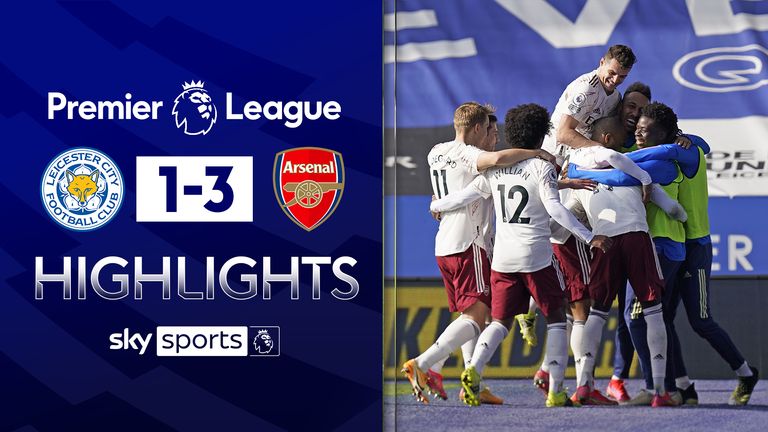 "But I'm fully focused on the job that I have to do here. We have a lot to do and I'm really enjoying it.
"I feel privileged to manage this football club and I'm extremely happy."
Asked whether he could manage Barcelona one day in the future, he responded: "Today and tomorrow I am the manager of Arsenal Football Club and I'm really enjoying it and I want to do much better than what we've done."
Arteta, who won the FA Cup at the end of his first season in charge, was appointed Arsenal boss in December 2019 and will have two years left on his current deal at the end of this campaign.
Asked whether new contract negotiations have begun with the club, he replied: "No. We are in the middle of the season, we have a lot to play for and at the moment it's not a priority.
"I still have my contract here and I'm happy here, and I don't think it's something urgent."
Will Laporta stick by Koeman next season?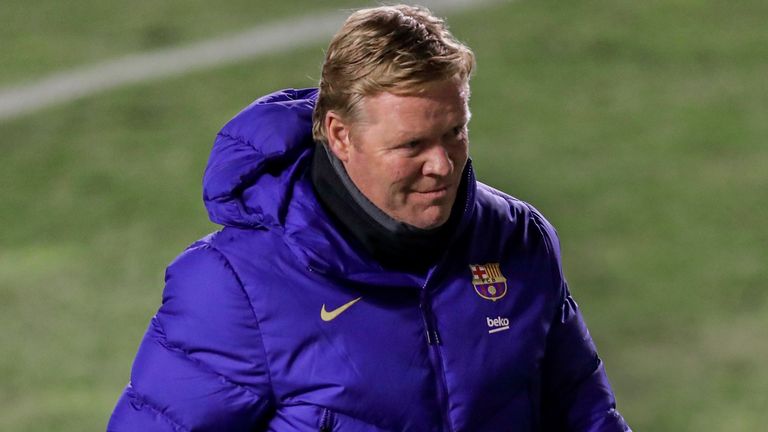 Spanish football expert Pete Jenson told Sky Sports:
"Joan Laporta is fully backing Ronald Koeman at the moment, and there are currently no plans to bring Mikel Arteta to the club. That could change at the end of the season if Laporta does win the election and if Koeman doesn't end the season well.
"I'm sure Arteta will be one of the coaches that is looked at, but there are no immediate plans to try to bring Arteta to Barcelona – he's very much behind Koeman.
"There's also the Xavi question. He's been linked with the Victor Font campaign. Font is the guy coming up against Laporta in the elections, and he made it clear from the start that Xavi is his man. Slightly embarrassingly, Xavi has distanced himself and has not come out and confirmed that.
"Whether Laporta or Font win, Xavi will feature at Barcelona in the future."
Ex-Barcelona president Bartomeu released after arrest
Former Barcelona president Josep Maria Bartomeu was released on Tuesday, a day after he was arrested in a police probe related to allegations of improper management and business corruption.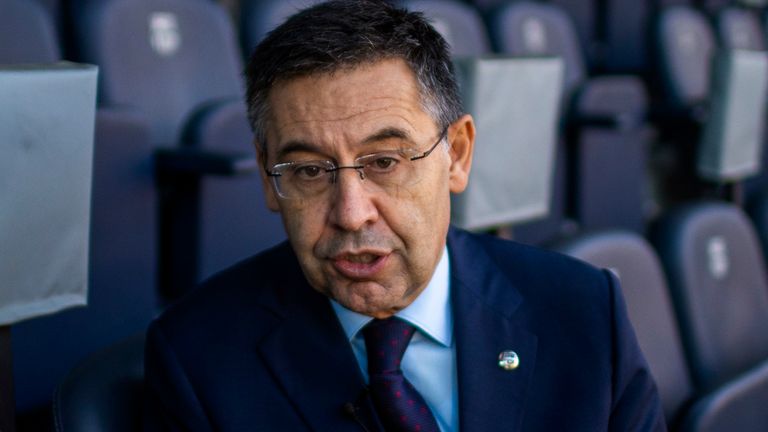 A Barcelona court said in a statement Bartomeu, president between 2014 and 2020, and his former adviser Jaume Masferrer, had made use of their right not to testify in court and the judge had agreed to their provisional release.
Bartomeu was among four people connected with the club arrested on Monday in what Catalan police called "an investigation into alleged crimes related to property and the socio-economic order".
Barcelona chief executive Oscar Grau and legal services director Roman Gomez Ponti were detained and later released on Monday while Bartomeu and Masferrer spent the night in a Barcelona police station.
The club's offices at their stadium were one of five properties searched by police during the operation.
The operation is in connection with last year's 'Barcagate' scandal, in which club officials were accused of launching a smear campaign against current and former players who were critical of the club and Bartomeu.
Barcelona deny accusations that they hired and overpaid a company to make negative comments about their own players and opponents on social media in order to boost the image of senior officials, and say they are cooperating with the investigation.
Let'