Barcelona are facing a new legal threat from UEFA, including a possible Champions League ban, because of its payments of millions of euros to a company linked to a Spanish refereeing official.
The European governing body asked on Thursday for an investigation into the matter, which is already being pursued by prosecutors in Spain.
Champions League regulations in effect since April 2007 allow UEFA to ban teams from the competition for one season if they were involved in fixing matches.
UEFA said on Thursday it asked disciplinary inspectors to "conduct an investigation regarding a potential violation of UEFA's legal framework by FC Barcelona in connection with the so-called Caso Negreira."
Court documents show Barcelona paid €7.3m (£6.5m) from 2001 until 2018 to the company of Jose Mara Enriquez Negreira, the former vice-president of Spanish football's refereeing committee.
Prosecutors in Spain have formally accused Barcelona of corruption in sports, fraudulent management and falsification of business documents. An investigating judge will decide if this will lead to charges.
No evidence has yet been published that referees or individual games were actually influenced.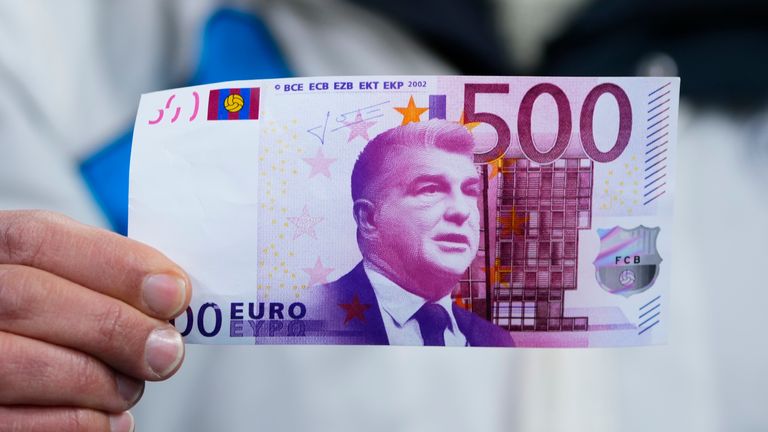 Barcelona have consistently denied any wrongdoing or conflict of interest, saying it paid for technical reports on referees but never tried to influence their decisions in games.
Any proof of manipulated games in the past 16 years could see UEFA exclude Barcelona from its competitions for one year and prosecute a disciplinary case.
Barcelona have a 12-point lead in LaLiga and will almost certainly qualify for next season's Champions League – a welcome boost after the club posted record losses last year.
How did the charges come about?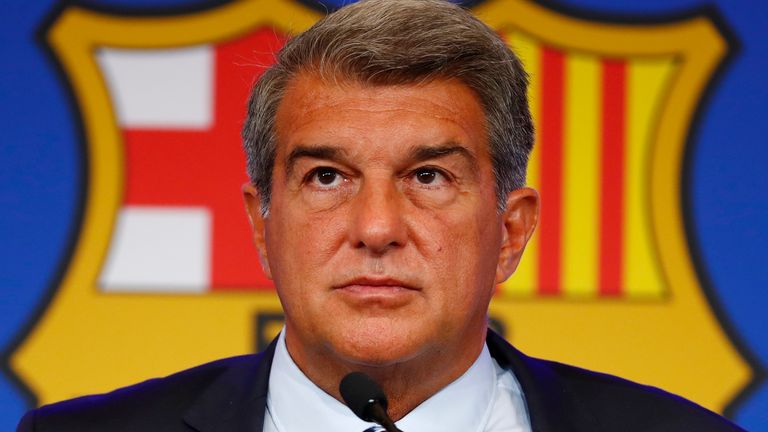 The charges are the result of an inspection by Spanish tax authorities into the company DASNIL 95, owned by Negreira, who served as the vice-president of Spanish football's refereeing committee between 1994 and 2018.
The tax inspectors identified three payments of between €300,000 (£265,629) and €550,000 (£486,986) made by Barcelona to DASNIL 95 and, finding no evidence that Negreira did anything in return for the money, they decided to pass the information to state investigators.
Their investigation began in May 2022 but news of the allegations against Barcelona were only made public in February, with Spanish media outlet Cadena Ser first to reveal the details.
The three payments initially unearthed by tax inspectors were just the start, with investigators finding payments from Barcelona to Negreira, some of which went through NILSAT, a second company owned by Negreira, totalling €7.3m and taking place over a 17-year period during which Barcelona won 10 league titles and four Champions Leagues.
How have Barcelona responded?
Sky Sports News chief reporter Kaveh Solhekol gives greater insight about the investigation into Barcelona

The club initially declined to comment but once the story was out, Joan Laporta, in his second tenure as Barcelona president having also been in charge between 2003 and 2010, recorded a video confirming the payments but insisting that Negreira worked as an adviser.
He said Negreira was paid to prepare reports and guide Barcelona's players on refereeing issues, describing the practice as "very normal" and denying any wrongdoing on the part of the club.
"Let it be clear Barca have never bought referees and Barca have never had the intention of buying referees, absolutely never," added Laporta at an event in Barcelona earlier this month, before seeking to cast doubt on the motivations behind the allegations.
"It's not chance that this comes out now, when Barca are doing well," he added.
What happens next?
The case has been accepted into the Spanish courts, with former Barcelona managers Luis Enrique and Ernesto Valverde expected to be called to testify, in addition to Laporta.
It is not yet known when the court proceedings will start but what is certain is that the repercussions are being felt right across Spanish football, heightening the tribalism that already exists between supporters and increasing paranoia over refereeing decisions.
Opposition fans have already voiced their disapproval, including Athletic Bilbao's, who held a protest over the scandal during their recent 1-0 loss to Barcelona at San Mames, with fans throwing around fake bills with "MAFIA$" written on them.
The game included a goal by Athletic's Inaki s which was ruled out by VAR for a handball in the build-up, with the Ghanaian posting laughter on Twitter after the game in response.
The allegations in the Negreira case only go up to 2018 but the seeds of doubt sewn by the scandal mean scrutiny of refereeing decisions around Barcelona's games is sure to be heightened for the foreseeable future.
It matters little to Barcelona in the wake of a Clasico win which effectively clinched the Spanish title but the true cost of the Negreira case will become clear soon enough.
Adblock test