Brasil Global Tour looks back at the major talking points after new coach Tite made it two wins out of two with victory in Manaus on Tuesday
---

ANALYSIS
---
Tuesday saw new Brazil coach Tite complete a dream start to life on the Selecao bench, as Neymar sealed a 2-1 win over Colombia that completed their leap from sixth in the table to second place, just one point behind Uruguay on the long road to Russa 2018.
The result arrived just four days after this his debut brought a first win in Quito for 33 years as a teenage Gabriel Jesus inspired the Selecao to a historic victory.
---

READ MORE:


Tite: Exciting times for Brazil | In Stats: Brazil 2-1 Colombia | Match Report: Neymar leads Brazil to victory
---
More than 36,000 packed the Arena da Amazonia in Manaus to see Neymar get one over on his old rivals this week as he hit the winning coal in the win over Colombia.
Below, Brasil Global Tour look back at the five major talking points from Tite's second game in the dugout.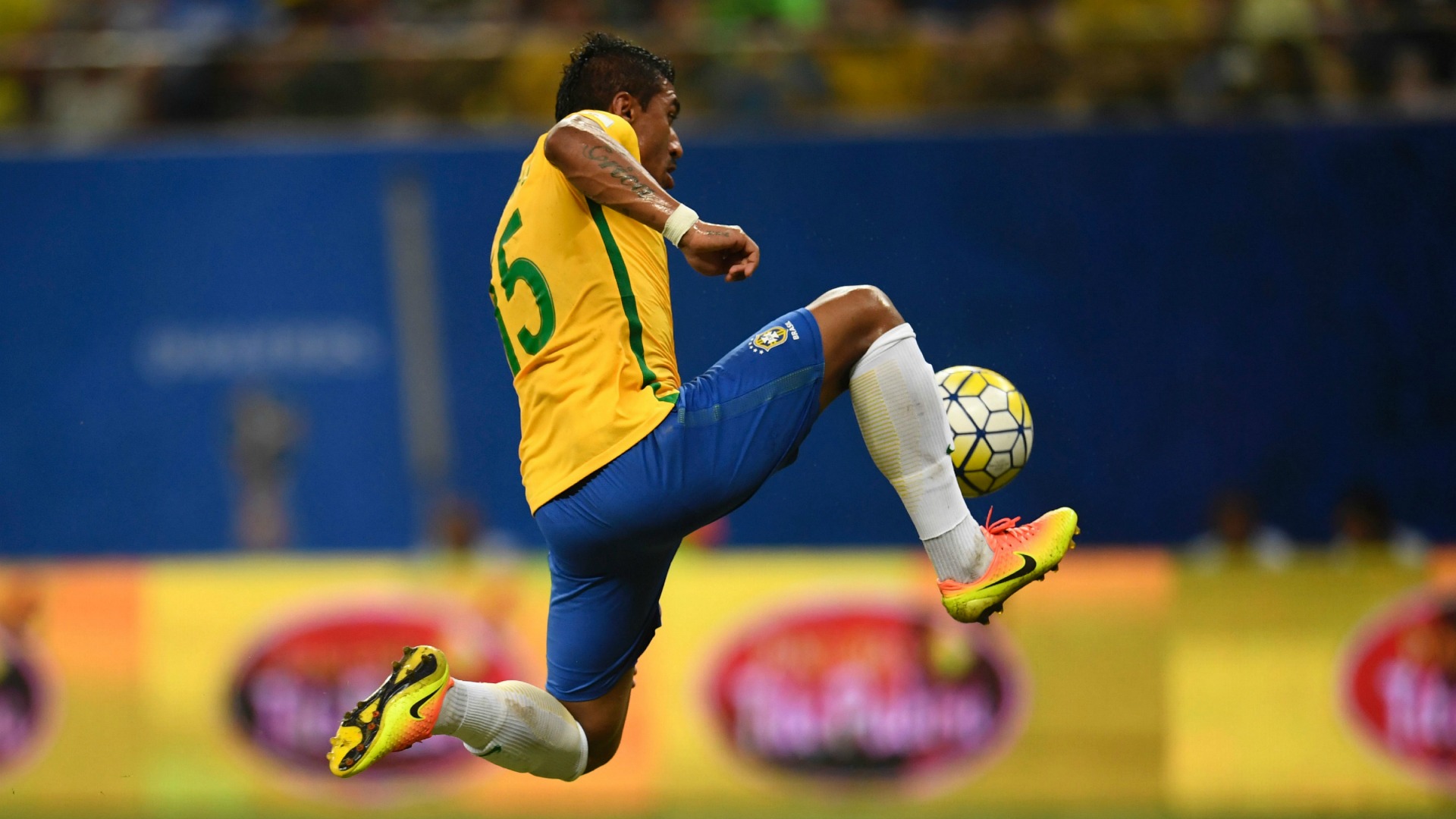 The return of Paulinho to a Brazil squad for the first time since World Cup 2013 wasn't a huge surprise, given his history of success with Tite at Corinthians in the first few years of this decade, but the decision to start him in both games did raise a few eyebrows. Paulinho did not pull up many trees against Ecuador or Colombia, but his contribution proved vital. The former Tottenham Hotspur man stopped the Ecuadorian midfield passing on Thursday and on Tuesday he nullified playmaker Macnelly Torres, who may well be Colombia's most important player. There were no moments of magic from Paulinho, but he was decisive in both matches and looks set to stay with the Selecao.
NEYMAR EXORCISES COLOMBIAN GHOSTS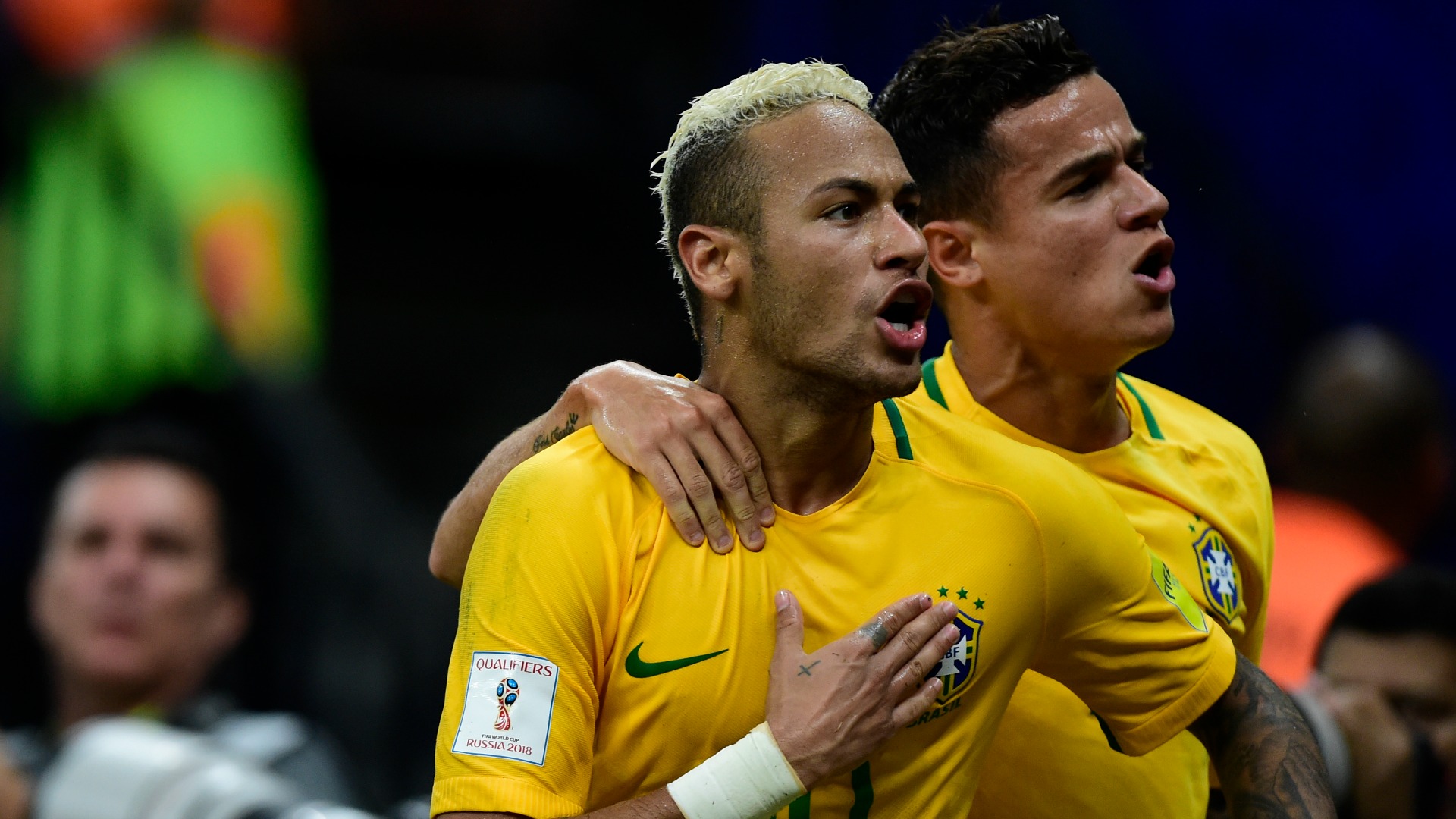 It appears Neymar has exorcised the ghosts of Colombia past. After leading Brazil past them in the quarter-finals of the Rio Olympics, he once again made proved the match-winner as the senior side came to town. For long periods Brazil once again focused all their play down the left, and it paid off as Ney grabbed the winning goal to make it 48 goals for his country – a total that saw him equal the great Zico and become the fourth highest-scorer in the history of the national team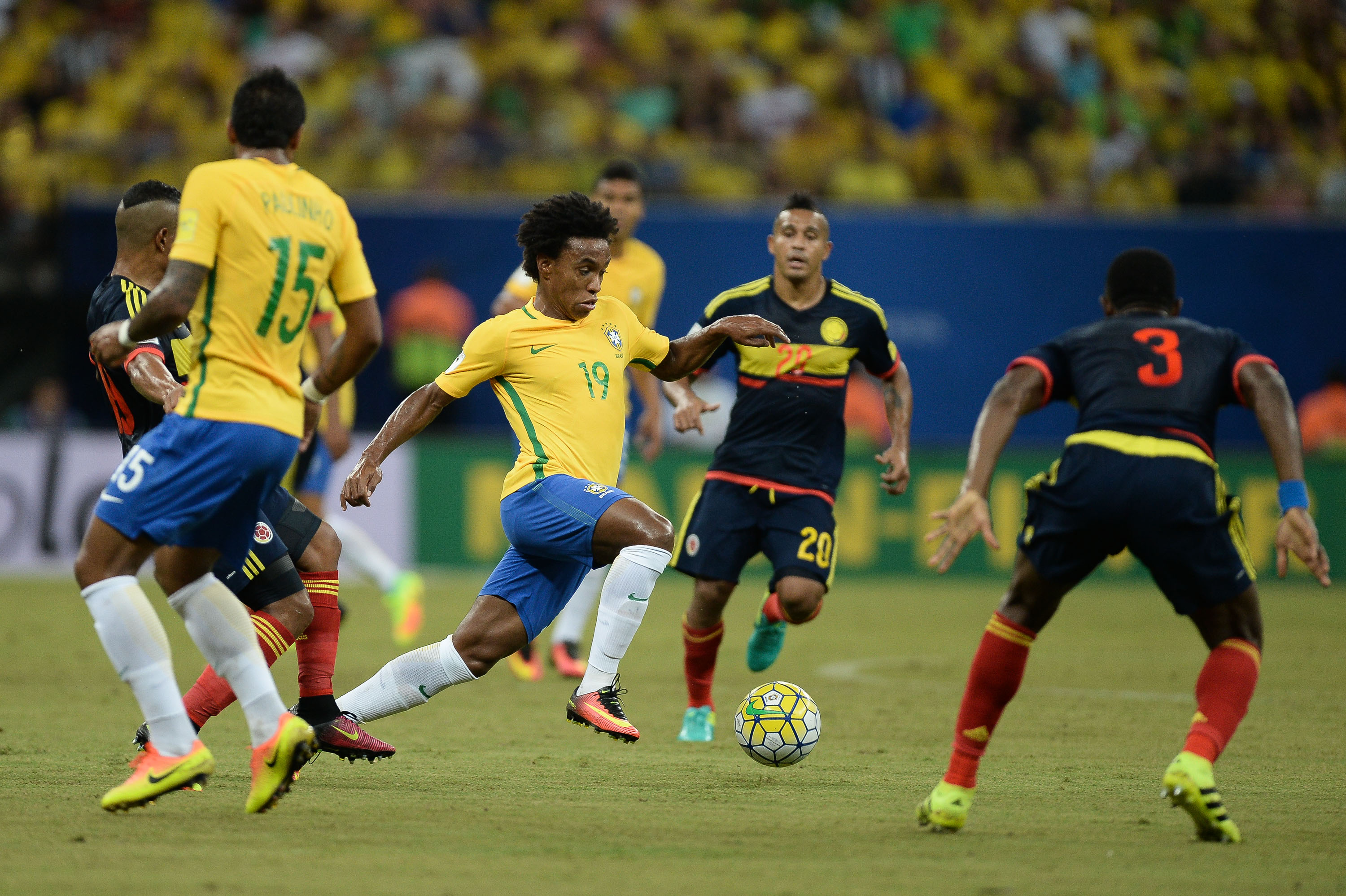 Prior to Tite's appointment, Willian was arguably Brazil's best player since World Cup 2014 – certainly one of the most consistent. However, he has had two frustrating evenings since the arrival of the new boss. With Brazil's play so heavily focused down the left, with Renato Augusto playing almost as an outright left midfielder, Willian is seeing very little of the ball. As he was against Ecuador, Willian was replaced by Coutinho against Colombia and the substitute once more took up a central position among the strikers – on both occasions, this change has resulted directly in goals on what could otherwise have proved tough nights for Tite. Willian's days in the starting elven may be numbered.
TITE THE TALK OF THE TOWN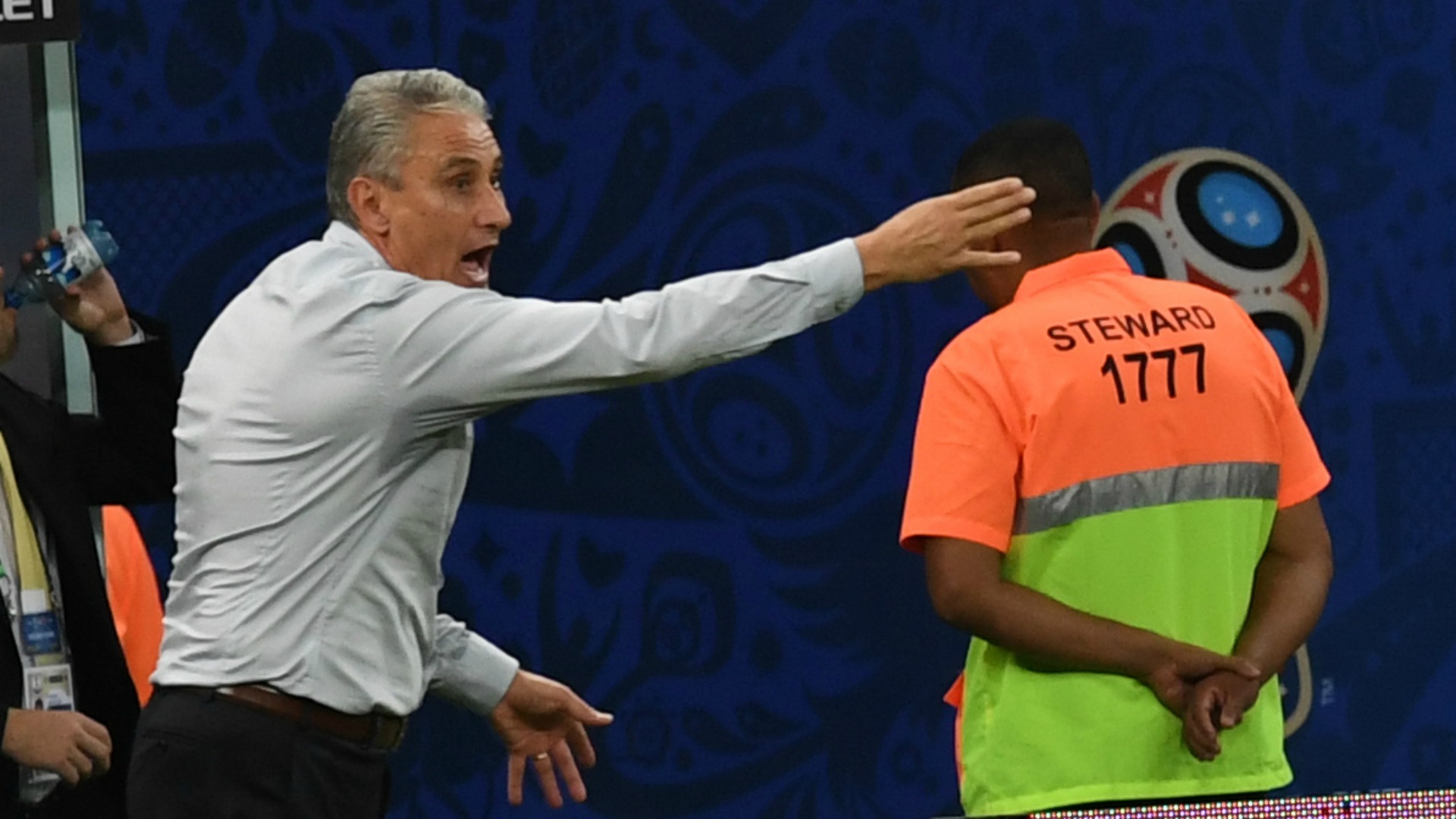 Two games, two wins. With very little time to meet some of this players, let alone work with his team, the former Corinthians man has got off to the dream start. He has also proved his salt tactically, making tweaks to his team both to stop the opponents playing and to freshen things up when they were needed at the latter stages of his first two matches in charge. The local media and fans alike have been mightily impressed with the new man charged with leading the five-time world champions into a new era.
BRAZIL SETTING THE PACE IN MARATHON TO RUSSIA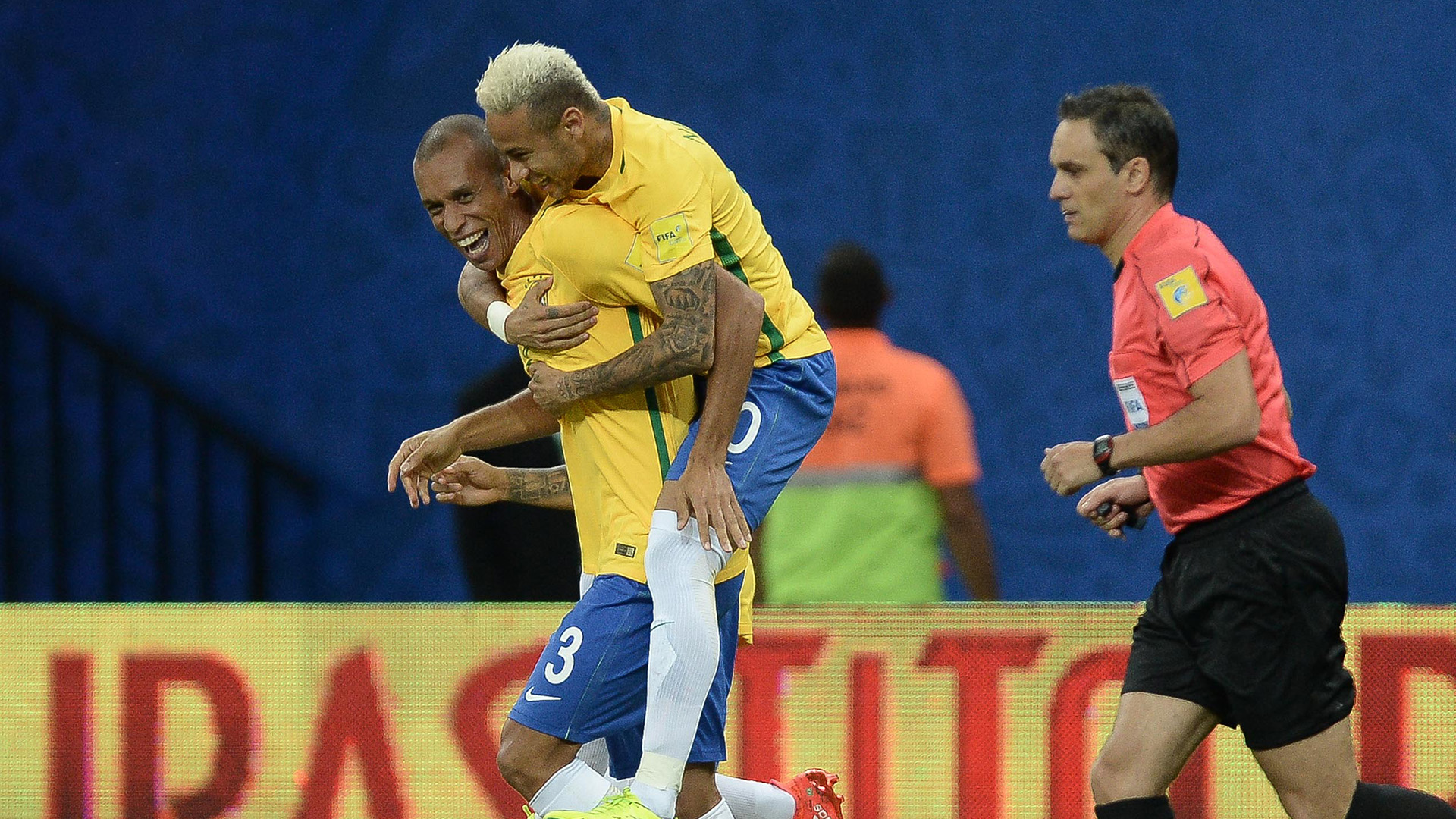 Ahead of this round of qualifiers, there were some serious concerns that the world could be in store for a first ever World Cup without Brazil. Sitting in sixth position, having struggled under previous coach Dunga, the previous two years had thrown up little reason for optimism. But with a new coach, some new players, and a new leg of the marathon to Russia 2018, the sun is shining on the Selecao's bright yellow shirts once more. South America's long qualification process ebbs and flows, with early pacesetters Ecuador among those to have tired and drop back to joint he chasing pack. There will be many more twists and turns ahead, but Brazil are back on track.