Lionel Messi has confirmed he is close to joining Inter Miami when his contact with PSG expires on June 30, admitting Barcelona's financial issues had ended any hope of a return to the Nou Camp.
Messi's future has been up for debate for much of the final season of his two-year contract at the Parc des Princes, with a fairy-tale return to Barcelona, a big-money move to the Middle East and interest from the MLS all mooted.
In a joint interview with Spanish outlets Mundo Deportivo and Sport, Messi confirmed his next destination was almost certain to be David Beckham's Miami side, with the club itself tweeting a video teasing the move minutes after it was published.
Messi said: "I made the decision that I'm going to go to Miami. I still haven't closed it one hundred per cent. I'm missing some things but we decided to continue on the path. If the Barcelona thing didn't work out, I wanted to leave Europe, get out of the spotlight and think more for my family."
The Argentine's long-term Barcelona team-mate Sergio Busquets has also been heavily linked with a move to the club, but Messi insisted his decision had been made for the best interests of himself and his family, rather than a Stateside reunion.
"I had offers from other European teams but I didn't even evaluate them because my idea was to go to Barcelona and, if that didn't come about, then leaving European football after winning the World Cup was what I needed," he said.
"Now I will close my career in this country and experiencing the MLS in a different way, enjoying the day-to-day much more – but with the same responsibility of wanting to win and always doing things well but with more peace of mind.
"I am also in a moment where I want to get out of focus a bit, think more about my family. I spent two years at a family level that was so bad that I didn't enjoy it. I had the month that was spectacular for me for having won the World Cup, but removing that was a difficult stage for me."
Lionel Messi is set to join Inter Miami in a deal with a similar structure to the one that brought David Beckham to the MLS.

Messi confirmed Barcelona did make an approach for his return but added that he had remained hurt by the manner of his departure from the Nou Camp two years ago, which he made clear at the time was not a decision of his own making.
The risk of Barca's ongoing financial troubles and the restrictions over their transfer business were too much to deal with, he added, saying he had intentionally announced his next move early in the summer for his own peace of mind.
He said: "I really wanted, I was very excited to be able to return [to Barcelona], but after having experienced what I experienced and the exit I had, I did not want to be in the same situation again. "I heard that they had to sell players or lower players' salaries and the truth is that I didn't want to go through that, nor take charge of obtaining something that had to do with all that.
"LaLiga had given the okay, but it is not true that the decision was mine over a return, because many things were missing. it is a long summer in which I do not want to go through what I already went through again.
"We never even got to a stage of talking about a contract. A proposal was passed over, but never a formal, written, signed proposal, because there was still nothing and we did not know if it was going to be possible or not.
"There was the intention, but we couldn't advance anything, we didn't even talk about money formally. If it had been a matter of money I would have gone to Saudi Arabia or elsewhere. It seemed like a lot of money to me and the truth is that my decision was for the other side and not for money."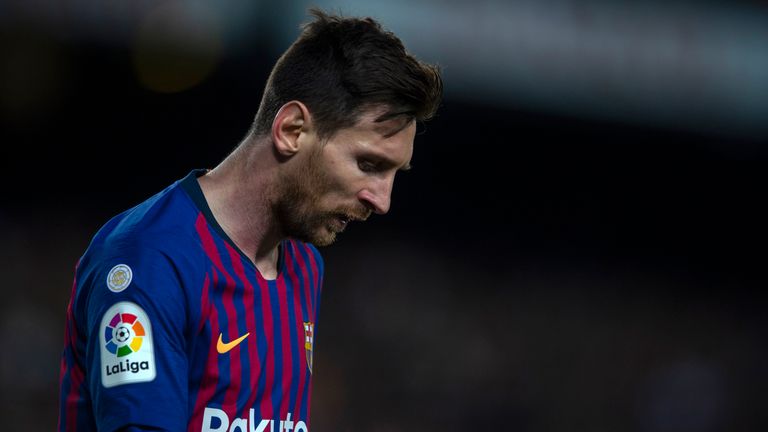 Barcelona issued a statement which claimed that the club had "presented" a proposal for Messi's return which had been desired by both parties, before being informed of the player's decision to instead head to Miami.
President Laporta understood and respected Messi's decision to want to compete in a league with fewer demands, further away from the spotlight and the pressure he has been subject to in recent years," the club statement read.
"Both Joan Laporta and Jorge Messi also agreed to work together to promote a proper tribute from Barca fans to honour a footballer who has been, is, and always will be beloved by Barca. " Major League Soccer welcomed Messi's decision. "We are pleased that Lionel Messi has stated that he intends to join Inter Miami and Major League Soccer this summer," a statement from the organisation read.
"Although work remains to finalise a formal agreement, we look forward to welcoming one of the greatest soccer players of all time to our league."
'Incredible coup for Inter Miami'
Sky Sports News Chief Reporter Kaveh Solhekol:
"He has had so many different offers. Obviously, we know Barcelona have been keen to re-sign him but, for financial reasons, that was going to be very, very difficult.
"It's an open secret as well that clubs in Saudi Arabia have been making offers for him, including Al Hilal, but it's his wish to move to America. He has a house in Miami, that's where he would like to move to at this point of his career.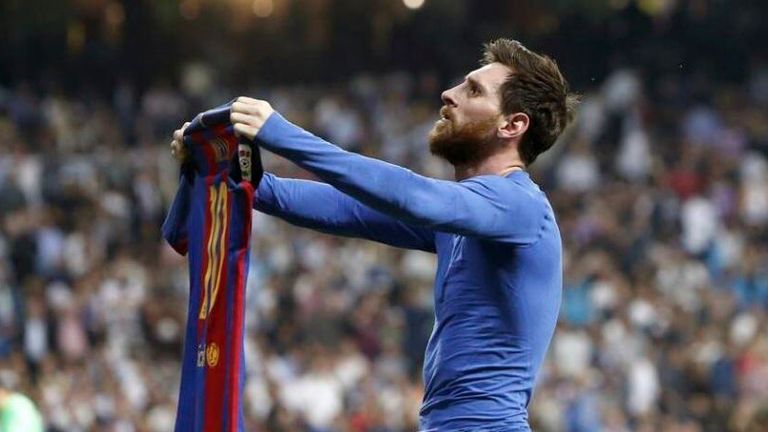 "Just to put this into context, I think you could say that Lionel Messi will be the biggest name to play 'soccer', as they call it in America, in America, since people like Pele or George Best.
"Of course, David Beckham himself went to go and play for LA Galaxy, but Lionel Messi is the greatest player of all time, right up there with Diego Maradona and Pele.
"It is an incredible coup for Inter Miami, who only two weeks ago dismissed their manager, Phil Neville.
"They have been struggling in the MLS, they are bottom of their Conference at the moment, but the offer they have put in front of Lionel Messi is the one he wants, and he will be playing for Inter Miami when his contract at PSG runs out very shortly."
Follow the summer transfer window with Sky Sports
Who will be on the move this summer when the transfer window opens on June 14 and closes at 11pm on September 1 in England and midnight in Scotland?
Keep up to date with all the latest transfer news and rumours in our dedicated Transfer Centre blog on Sky Sports' digital platforms. You can also catch up with the ins, outs and analysis on Sky Sports News.
Adblock test