In the wake of lockdown, more and more people are turning to video games to fill the void left by an extended absence of football in their lives.
Spending more time than usual on games such as FIFA, Football Manager and Pro Evolution Soccer have provided some comfort to football fans over the course of the pandemic. With the return of the sport on the horizon, however, it got us thinking about which players would be good in other video games besides the football ones they already populate?
With that in mind, here's our list of eight video games, and the players most likely to excel as a character in them.
---
Call of Duty: Warzone – Diego Costa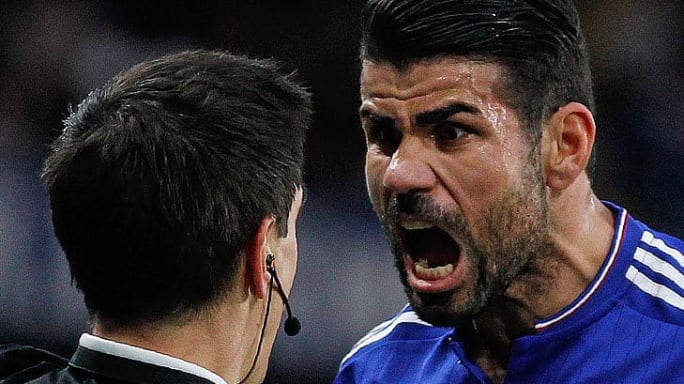 The sport's resident shithouse extraordinaire, Diego Costa would strike fear into the hearts of the other 149 people he jumped out of the plane with over Verdansk – even those in his own squad. Costa has never been far from headlines throughout his career, and has a reputation for his aggressive style of play, which would be perfect in a battle royale.
The former Chelsea man would be the exact type of person who'd take all the good weapons for himself, C4 all the vehicles, and win by glitching himself under the map…and we'd love to watch it.
---
Tony Hawk's Pro Skater – David De Gea The news that the legendary Tonk Hawk's games were getting a PS4 remaster came as music to the ears. In past versions there were a number of random unlockable characters such as Darth Maul, Iron Man and even Shrek.
We think Man Utd stopper De Gea would be a great fit for the skatepark. He's a known lover of hard rock and metal, the sort of music that soundtracks the game, and he sure suited that plaid goalkeeper jersey United had during the 2012/13 season. Mainly though, would anyone be more agile on the half pipe than the Spaniard? Probably not.
---
Assassin's Creed – Kasper Schmeichel Assassin's Creed is a huge video game franchise that spans across generations of success. The next installment has just been announced as Valhalla, centred around the Viking invasion of Britain. For those reasons, it's only right that Kasper Schmeichel takes the lead role.
Like the franchise, the Schmeichel's have generations of success, dad Peter also being a Premier League winner, and the family are Danish, like their Viking ancestors. Kasper Schmeichel truly has the qualities most associated with the protagonists of the game – strength, leadership, intelligence and being good with his hands. He's an assassin in waiting.
---
Crash Bandicoot – Jordan Henderson Crash is a relentlessly energetic character, he never stops moving, he always has a smile on his face, and always leads by example, characteristics he shares with Liverpool's captain. Crash always comes through for the team and never gives less than 100%
While Henderson doesn't spin to open boxes of apples or travel through time with a sentient mask, he does unlock boxes of players with one of the most under rated passing ranges in the game today. Also, who are we to say Hendo doesn't time travel – after all, his performances have been good enough to take Liverpool back to their 1980s glory days.
---
Red Dead Redemption – Jozy Altidore The story of an American hotshot trying to survive in the Wild West, Red Dead Redemption has become one of the best loved video game series in the world for its use of an expansive story world and unrivalled character autonomy.
The number one American hotshot these days is Jozy Altidore, who has hit 42 goals in 115 caps for the USA. A deadly striker in MLS, Altidore rarely misses his target these days, just don't mention his time at Hull and Sunderland…
---
Fortnite – Antoine Griezmann Griezmann is already half way to being a Fortnite character, if his celebrations are anything to go by. He scored in a World Cup final, one of only an elite group of players to do so, but he'll have to look back on that goal in 50 years time and watch himself do a jig from Fortnite in front of the Croatia fans.
It shouldn't take away from Griezmann's ability, he's a phenomenal footballer, and the way he's managed to gradually build his career, like a Fortnite tower, from Real Sociedad to Barcelona is to be admired. Still, not sure doing the 'Loser' dance after 38 minutes in the World Cup final was the best idea though, could have backfired like a Storm Scout sniper rifle.
---
Forza Motorsport – Gareth Bale We had to choose the fastest player, surely. Gareth Bale's trademark has been racing down the touchline ever since he ended Maicon's career in 2010. That trademark only grew when he made asphalt of Marc Bartra in the Copa del Rey final in 2014.
Bale is rapid when in full flow, like any number of Ferraris, Aston Martins or Bugattis found on Forza, and much like Bale, it takes an experienced person to be able to manage those cars around the circuit. When a good balance between tactical precision and letting the engine loose come together though, it's just beautiful to watch either one fly.
---
Animal Crossing – Lionel Messi This isn't a joke, it's a genuine compliment. Animal Crossing is a game where the player arrives on an island and, using every imaginable skill, builds it into a thriving community. Only the very best players can reach the pinnacle of Animal Crossing and because of that, it has enjoyed a lot of success since its debut in the early 00s, with some critics labelling it the best video game of all time.
Sound familiar? Lionel Messi is the kind of footballer who has every skill imaginable to succeed, and over his career, has gone and made any discernible weaknesses in his game into strengths as well. Remember a time he couldn't score free kicks to save his life? He was the best in Europe at them last season. Messi would undoubtedly use his desire to be the absolute best to create the greatest island ever seen on Animal Crossing.
Let'