Lionel Messi will have to leave Barcelona at some point, and Ronaldinho is looking for somebody with "half of his ability" to step up and succeed an all-time great.
The La Liga leaders do not need to start planning for life without a five-time Ballon d'Or winner any time soon, with their mercurial talisman still only 30 years of age.
That day will come, though, and filling the boots of a modernday icon will be no easy task.
Barca have, however, replaced legendary figures in the past and one of those is hoping that a suitable heir will soon emerge at Camp Nou.
Two-time World Player of the Year Ronaldinho told Yahoo Sport on how to replace Messi: "We just have to cross our fingers and hope that someone comes along with half of his ability. That would already be enough."
[embedded content]
For now, though, a man who helped to guide Messi through his early years as a senior star in Catalunya is happy to continue singing the praises of an unworldly talent.
Ronaldinho added: "I will never get tired of eulogising about Leo. He's not just a great player; he's a great person, a great human being. That's the kind of thing we must never tire of praising.
"And when he gets on that field… well, then we could end up speaking for a whole year about Messi. He evolves with every game. Leo is a living legend and we must treat him with so much respect."
While delighted to see Messi continuing to shine at Camp Nou, Ronaldinho is also pleased to see two fellow Brazilians taking on leading roles.
Philippe Coutinho joined Barca from Liverpool during the January transfer window, with an illustrious countryman saying of the €160 million star: "I'm very happy that he has gone to Barcelona.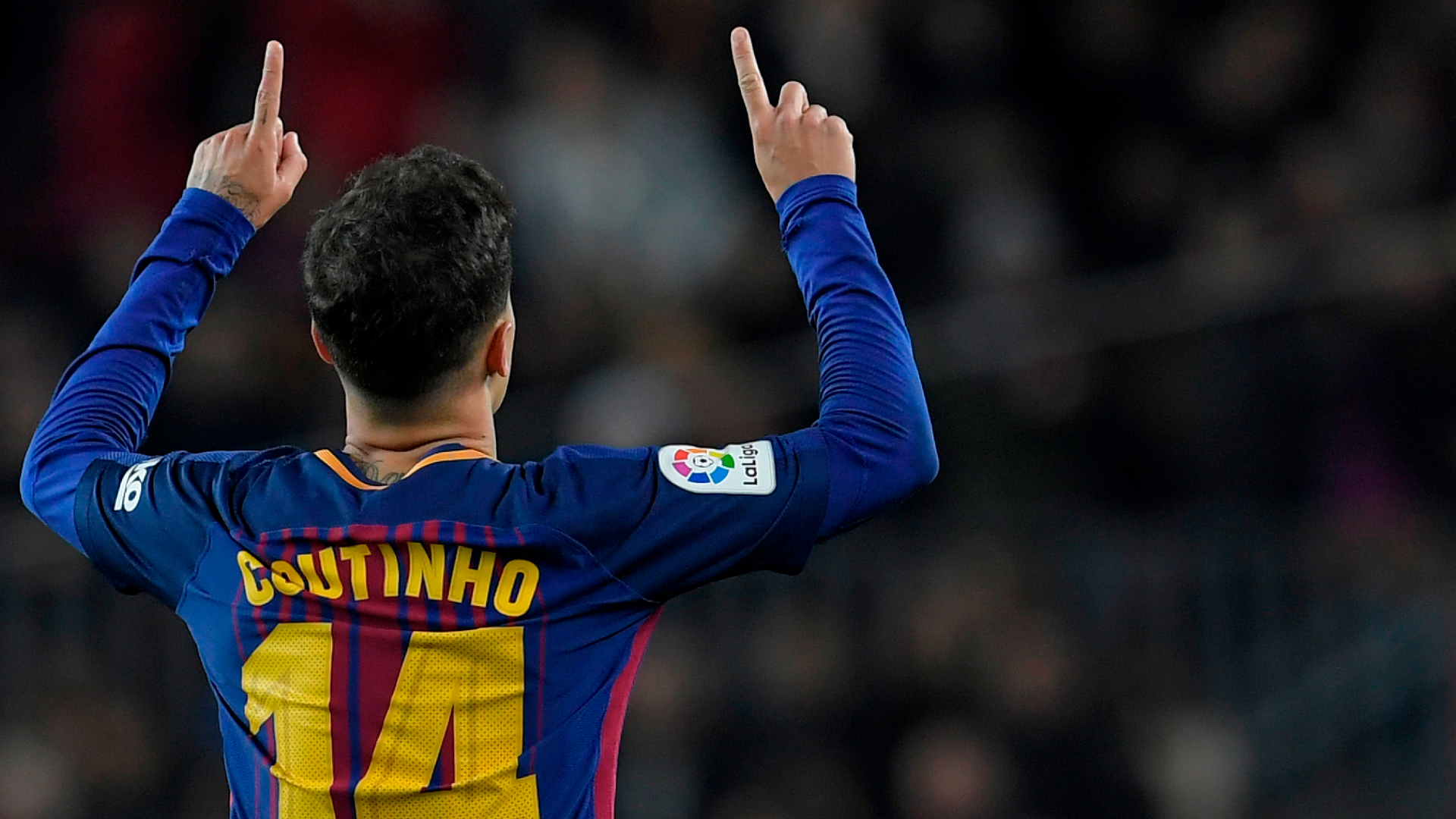 "I think the characteristics of his game are perfect for Spanish football, and for Barcelona's style. I hope it works out for him, because he has a lot of quality.
"He is one of the most special players in the world today – the kind who would fit into any team. If he was able to shine in England, with that aggressive football, full of really strong, fast players, that proves he can play anywhere."
Ronaldinho added on Paulinho, who has silenced those who questioned his signing with an impressive debut campaign for a treble-chasing side: "I'm not surprised. Everyone in Brazil already knew [what he could do] due to the excellent work he did at Corinthians. He really stood out.
"He went to a league that isn't that visible, globally [the Chinese Super League], but everyone knows about his quality, and he's showing that once again."
Let'