The 48-year-old has dismissed a surprise run at the Premier League title after beating Chelsea but his changes at Anfield are already making an impact
---

By Melissa Reddy

---
Jürgen Klopp hoped he didn't understand the question, given its absurdity, but he did. 'Could Liverpool challenge for the title?' His response was emphatic: "Are you crazy? You think after one win at Chelsea we should think about this? I've only been here three weeks.
"We have to improve everything and then we can talk about where we will be in the table but, at this moment, in November, we cannot talk."
The final month before the festive season is a major one for Liverpool. It is Klopp's first full one in charge of the club, and he'll want to carry over the momentum from the 3-1 victory at Chelsea. That dismantling of Jose Mourinho's distressed side was the only time Liverpool recovered to win a game having conceded first in 10 months. It was their best showing of the season, but Klopp insisted afterwards "we can do much better than today, much much, much better." He expects his players to prove as much in the upcoming encounters.
October was mixed for the Merseysiders, with two wins and two different managers in the dugout. Brendan Rodgers oversaw 1-1 draws with FC Sion and Everton, before being axed after the derby. Klopp signed an initial three-year deal to succeed him just four days later, and has been unbeaten in his first five matches.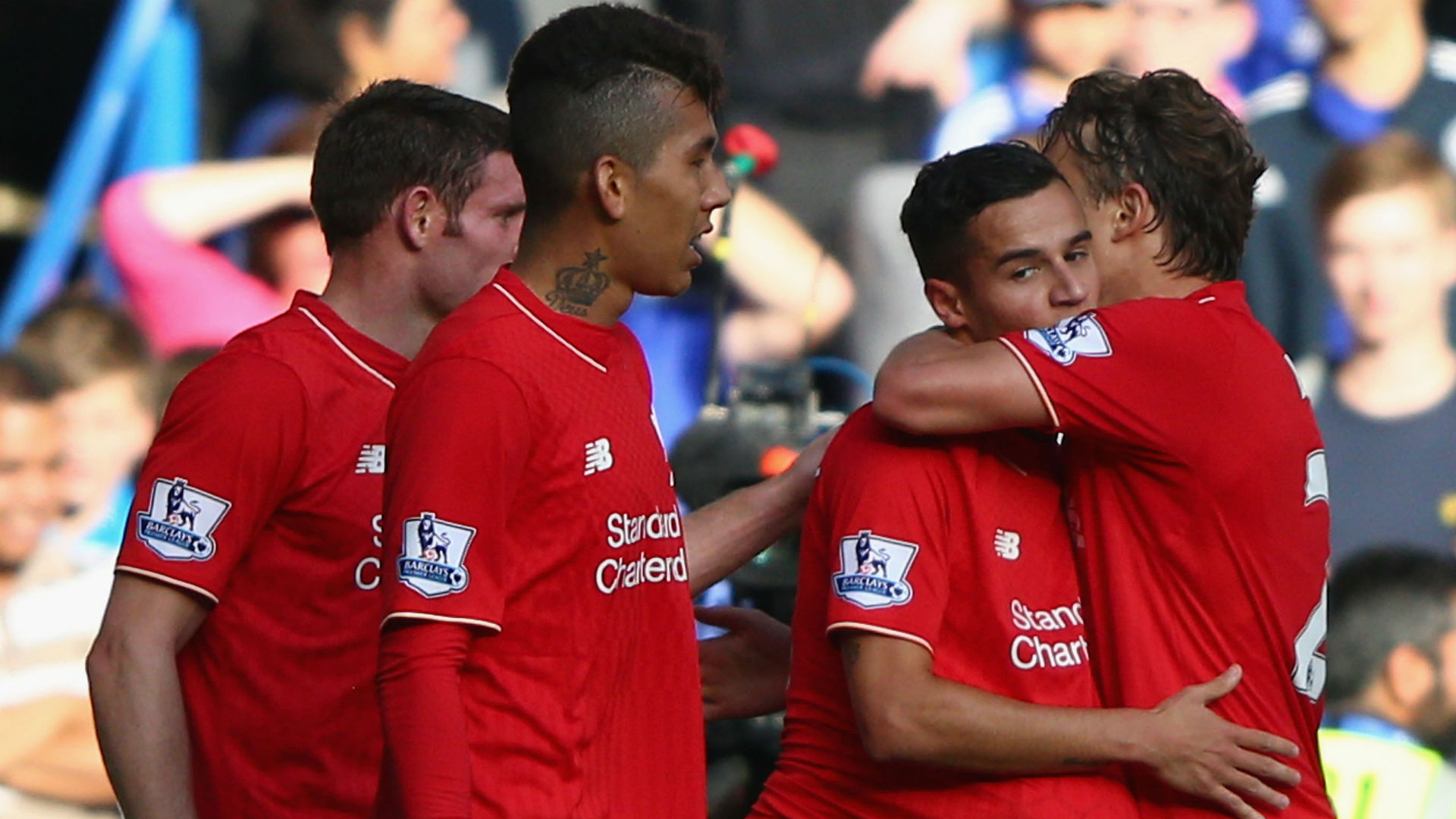 ---
HOW KLOPP MASTERMINDED LIVERPOOL'S WIN OVER CHELSEA
---
The German has performed admirably considering he walked into an injury crisis at the club, which only worsened during his first week. Captain Jordan Henderson, Christian Benteke and Roberto Firmino were unavailable for the start of his tenure, before Danny Ings and Joe Gomez picked up ACL problems in consecutive days. Then, ahead of his opening encounter at Tottenham, Daniel Sturridge suffered a knee injury. He is still sidelined along with the skipper.
While the start of October was sombre, Klopp ensured it had a commanding end with a Capital One Cup victory over Bournemouth and the upstaging of Chelsea. The new boss will want that streak to continue.
First on the agenda will be an improvement in the club's Europa League campaign. The Reds have not won a game in the competition yet, with their three fixtures all ending 1-1. They are second in Group B – four points adrift of leaders FC Sion, and only one ahead of Rubin Kazan and Bordeaux. Liverpool travel to Russia on Thursday before hosting the French side three weeks later.
Liverpool also navigate the last of their challenging first seven Premier League aways, with a visit to league-leading Manchester City after the international break. The previous six tricky trips – Stoke, Arsenal, Manchester United, Everton, Tottenham and Chelsea – resulted in two victories (at the Britannia and Stamford Bridge) with Liverpool only exiting Old Trafford having suffered defeat. Klopp will want to avoid that in Manchester this time out.
In just three weeks, the former Borussia Dortmund boss has managed to tattoo his trademarks on the team. Counter-pressing, defensive organisation, attacking balance and greater industry have all been evident as he continues his 'full-throttle' makeover. Liverpool do not only look better collectively, individuals are also profiting from Klopp's approach.
Jordon Ibe has regained his confidence, while Adam Lallana has admitted the last few games are the best he's felt from a fitness and performance perspective since joining the club. Lucas, meanwhile, has sharpened his attacking contributions. Under Klopp, the defensive midfielder has directly sparked forays forward, with Saturday's encounter the perfect example: he created two chances and attempted two shots.
Christian Benteke found his work in winning headers largely wasted previously, but against Chelsea, two of the three goals were born out of the striker's successful aerial duels. In the absence of sufficient movement and creativity ahead of him, Philippe Coutinho had been off-colour in this campaign, but shrugged that off to score twice at Stamford Bridge. Fellow Brazilian Roberto Firmino has shown glimpses of the quality which, as Klopp pointed out, made him the best player in the Bundesliga for months last season.
The 48-year-old's ideas have been translating well, and his intensity has filtered through the squad. He has made small changes that have already had a sizeable impact. Visitors are no longer allowed to freely frequent Melwood, as distractions are not welcome at the club's "headquarters of football."
Training times have been altered to be more in line with matchday kick-offs. The "end of the world" mentality after conceding a goal is being transformed to the steel needed to implement the manager's "fighting football."
As he tackles his first full month in charge, expect more adjustments from Klopp and more notable improvements from Liverpool.