The 24-year-old is a fine player but he is not yet good enough to feed Barcelona forward trio Lionel Messi, Neymar and Luis Suarez
---
ANALYSIS
---
Liverpool's Twitter feed announced Philippe Coutinho's signing of a new contract as "the news you've been waiting for". For Barcelona, it was the news that they had been dreading.
The Blaugrana had made Coutinho their primary transfer target for 2017. Barca forward Neymar had tried desperately to persuade his Brazil team-mate to join him at Camp Nou , while Xavi told Goal in November, "Philippe is a player I have always thought is special but under [Liverpool coach Jurgen] Klopp, he has gone up another level. There are not many players that can improve Barcelona but, on this form, I think he is one of them."
Klopp hails Coutinho for Barca snub
However, in acknowledging Coutinho's improvement over the past 18 months, Barca's former midfield metronome had unintentionally tapped into the very reason why the 24-year-old decided to stay at Liverpool.
"Jurgen is a great manager," the Rio native enthused after extending his contract until 2022. "It's not only me, but every other player feels honoured to play at this great club for this great manager. This feeling has a very positive influence on us as players."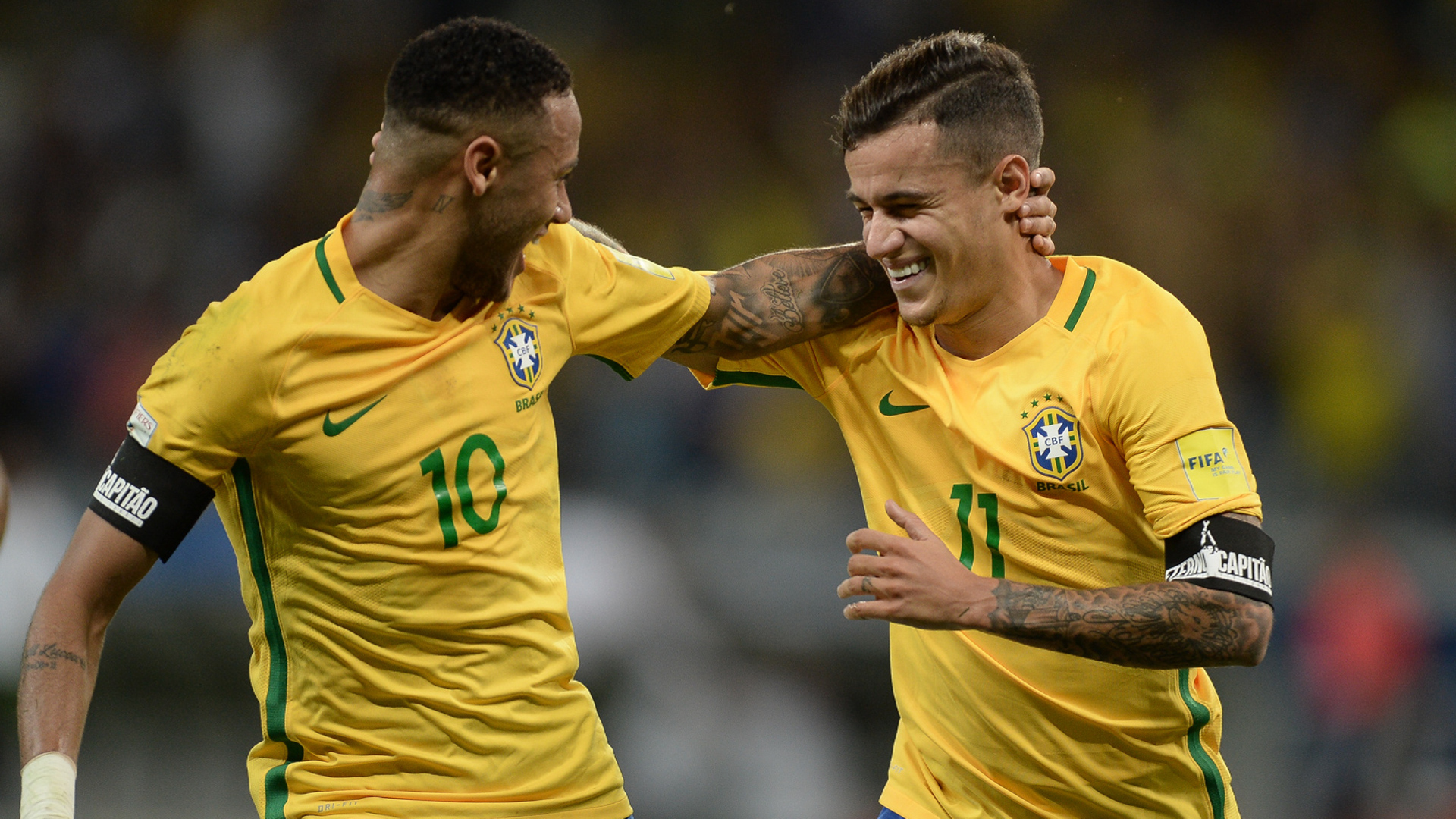 The influence that Coutinho has on Liverpool is equally significant, though. His absence was keenly felt during his recent seven-week spell on the sidelines with an ankle injury. This is demonstrated by Opta's Expected Goals (xG) model which measures how likely a particular shot is to be scored based on distance to the goal, angle to the goal, assist type, whether or not it was headed and a variety of other factors. This assigns an xG value between 0 and 1 that reflects how likely the shot is to be scored. So, for example, 0.3 xG means a shot will typically be scored 30% of the time.
With Coutinho in the starting line-up, Klopp's men average 1.79 xG per game and just 1.63 without him.
His struggles to regain match fitness have also hit Liverpool hard. Before suffering ligament damage against Sunderland on November 26, Coutinho had already racked up six goals and five assists in just 14 appearances in all competitions. He has featured five times since his recovery and made just one decisive contribution: the corner from which Lucas headed Liverpool past Plymouth in an FA Cup third-round replay – their only victory of 2017.
'Criticise Messi & conversation ends!'
The near-collapse of Liverpool's season has coincided with Coutinho's fitness problems. At the time of his injury, Liverpool were unbeaten in 11 Premier League games, second in the standings, just one point behind Chelsea. They are now fourth, 10 points off the top and reeling after a League Cup semi-final exit at the hands of Southampton.
Still, while Liverpool are in dire need of a fit and firing Phillipe Coutinho, Barcelona are not. Admittedly, as Xavi said, "He would suit Barcelona's philosophy well." Coutinho has the vision, the touch, the skill-set and the range of passing to excel in such a pure footballing environment. He is happy in Liverpool but he would be at home in Barcelona.
Coutinho, though, is not good enough to break into Luis Enrique's starting line-up – not yet, at least. His preferred position is on the left-hand side of a front three, which is where Neymar presently plays, for both Barca and Brazil. To accommodate Coutinho at international level, Selecao boss Tite has deployed him on the right – and to great effect, with five of Coutinho's six Brazil goals to date having come in 2016.
However, there is no chance of Coutinho being handed the same role at Barca, given that position is occupied by Lionel Messi. The Argentine could be moved back into his 'false nine' role but that would mean dropping Luis Suarez, a man who recently broke the 100-goal barrier in just 120 games.
Luis Enrique hails Messi evolution
In truth, there is no case to be made for Coutinho breaking up the 'MSN', as underlined by Opta's Expected Assists (xA) model. Similarly to the aforementioned xG formula, the xA model measures how likely it is that a completed pass becomes an assist based on factors such as pass type, distance to goal before and after the pass, and pass length.
The respective xG and xA numbers of Coutinho over 90 minutes are far inferior to the MSN; Coutinho (0.31 and 0.34); Messi (0.75 and 0.54), Suarez (0.71 and 0.22), Neymar (0.42 and 0.42).
Thus, Barca viewed Coutinho as the heir to Andres Iniesta's throne. The king is not yet dead, of course, as he has underlined this term. However, at almost 33 it is clear that Barca need a worthy successor, particularly as last summer's signing Andre Gomes has proven more pretender than contender.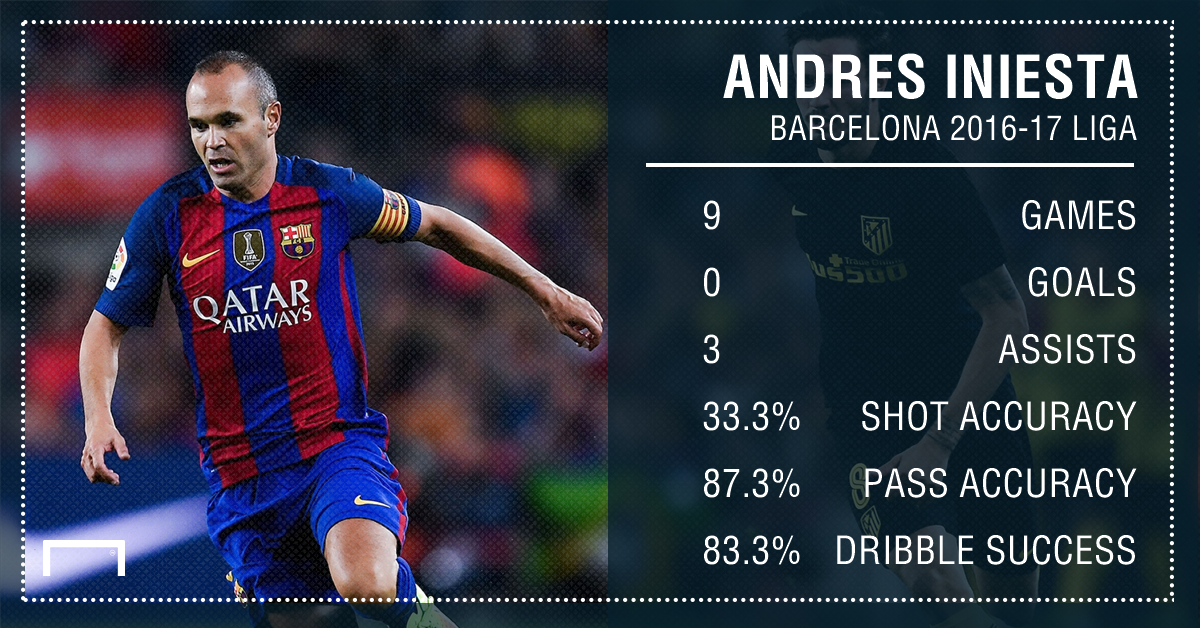 Coutinho offers more than Iniesta in terms of goals and assists. The Spaniard, though, has never been particularly prolific in either regard. His genius is unquantifiable, as is his propensity for rising to the big occasion. Iniesta has repeatedly reserved the greatest demonstrations of his class for the grandest games – such as the midfield masterclass in the 2015 Champions League final.
Furthermore, Iniesta plays a deeper role than Coutinho. Indeed, not since Liverpool's 2013-14 Premier League campaign has Coutinho regularly played on the left-hand side of a midfield three – and even then, he operated in a fluid formation in which he, Luis Suarez, Raheem Sterling and Daniel Sturridge regularly changed positions.
The fact is that it would be folly for Barcelona to break the bank for a player who would not readily slot into their starting line-up. Their money would be better spent elsewhere, namely pinning Messi down to a new contract. Much more than acquiring Coutinho, that is the news that Barca fans are waiting for.