The Brazil international is likely to make the Reds' first 11 at Manchester United on Sunday, but the captain's return would be a colossal lift
---
COMMENT
---
Philippe Coutinho had cut in from the left and, following a shimmy, fizzed past Guillermo Varela before flooring David de Gea with a dazzling dink from an acute angle. Old Trafford fell silent, stunned, save for the delirious away end that bounced all through the break and beyond through the haze of red smoke.
Does Reds' Man Utd test come at the worst possible time?
As the Brazilian's chip sailed over the goalkeeper, the fight was sucked out of Manchester United; large swathes of their supporters departed with 15 minutes to spare knowing there were no designs for late drama. The hosts surrended the game 1-1 and the Europa League last-16 tie 3-1 on aggregate.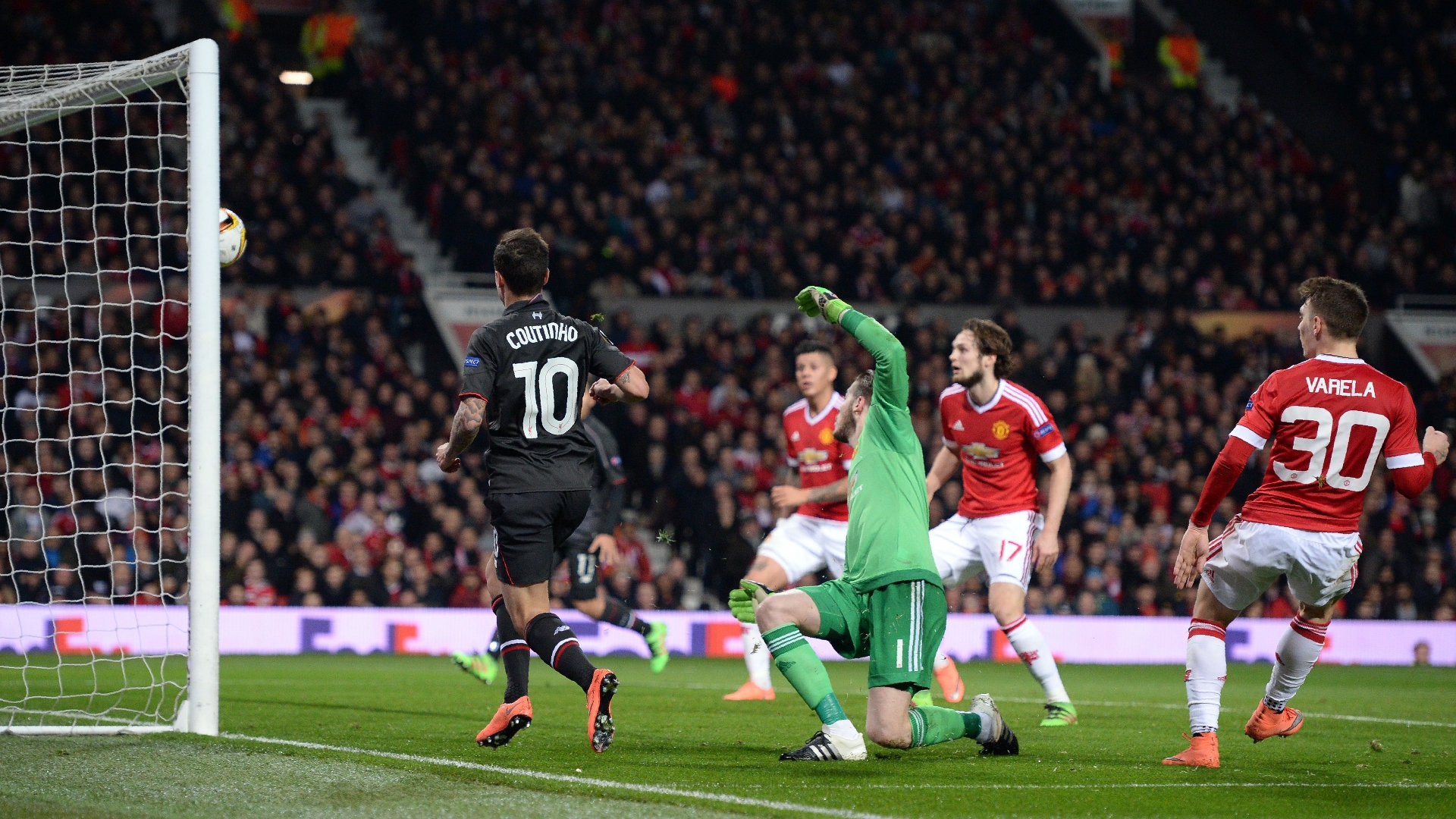 Jurgen Klopp has referenced that evening – March 17, 2016 – on several occasions, stating Coutinho's wizardry was like a remote that shut down the opposition and turned off the noise of over 70,000 people.
That bit of invention from Liverpool's two-time Player of the Year is one of the reasons behind the exultation felt by the club's fans as he returned from a 46-day absence to play half an hour at Southampton.
The minutes Coutinho was afforded after shaking off ankle ligament damage took into account this Sunday, when he'll be back at Old Trafford for the first time since his name rung around the ground in a continuous chorus.
He is expected to start, a development that will lift the visitors and unsettle his upcoming markers as there are no question marks around the 24-year-old's status as a match winner.
"When Phil is not playing, of course you miss his creativity and finishing and all that stuff," Klopp said at Melwood on Friday afternoon after his assertion that any team in the world would miss a talent of his calibre.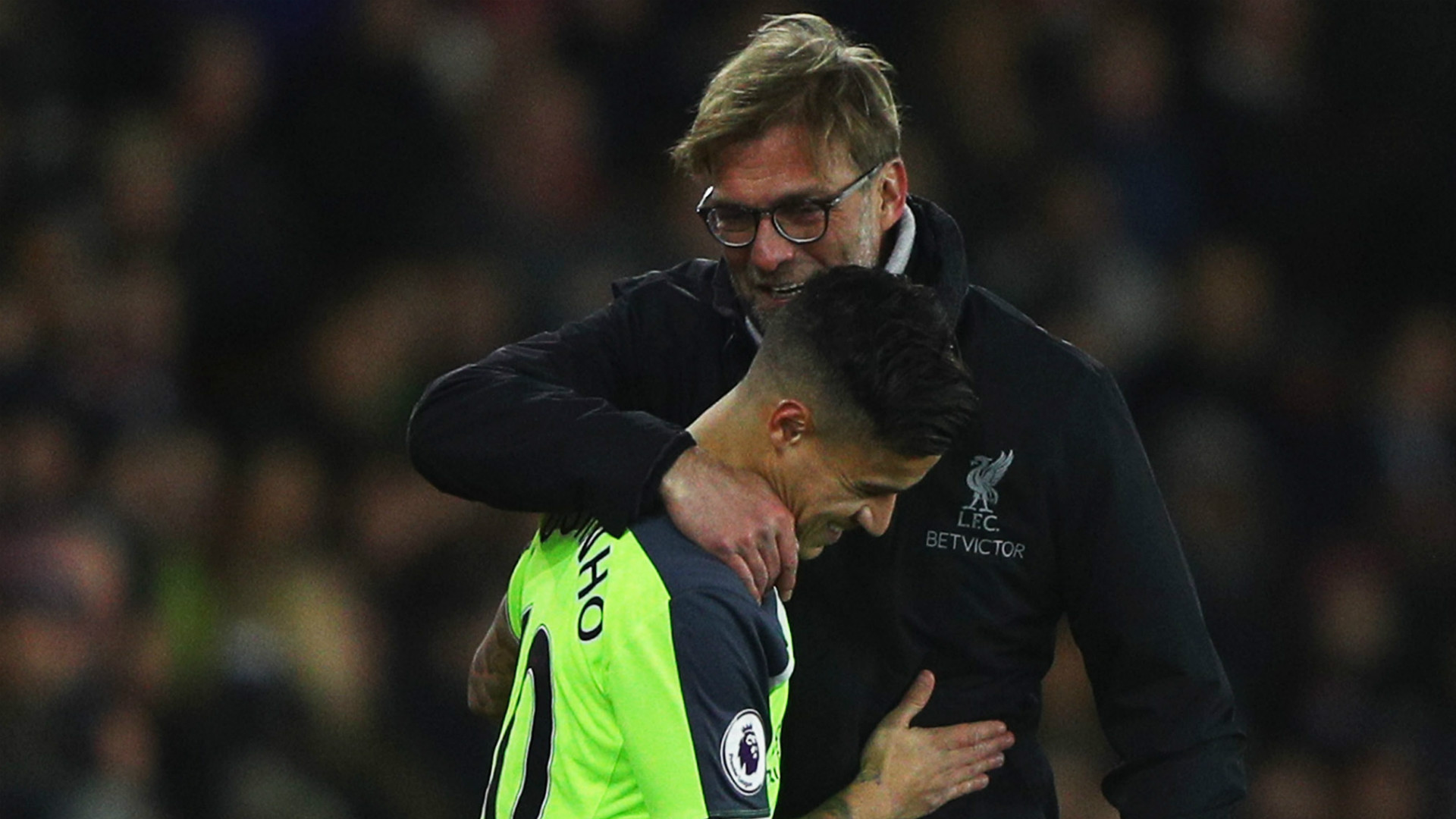 Liverpool's attacking play has not been as exhilarating sans Coutinho; the forward's incision and improvisation has been missed as well as his telepathy with Roberto Firmino and Adam Lallana.
His chance creation, dribbles, assists and goals are complemented by his defending from the front – tackles and ball recoveries to match the magic.
"I know everybody misses Phil, of course, but especially because the role he played it was very often like a central midfielder, or like a No. 8, when he came in the middle," Klopp said ahead of his side's 3-0 victory at Middlesbrough.
Diego Costa responds to Chelsea controversy
"That means when we misplace a pass from there and we lose the ball, then we already have a formation for counter-press and things like this.
"Now we have too many players in the first line, we still create chances with this but it is of course a little bit too risky."
With Sadio Mane on duty at the African Nations Cup, Coutinho's comeback has been nicely timed to sprinkle some luminosity and lethalness back into the final third for Liverpool.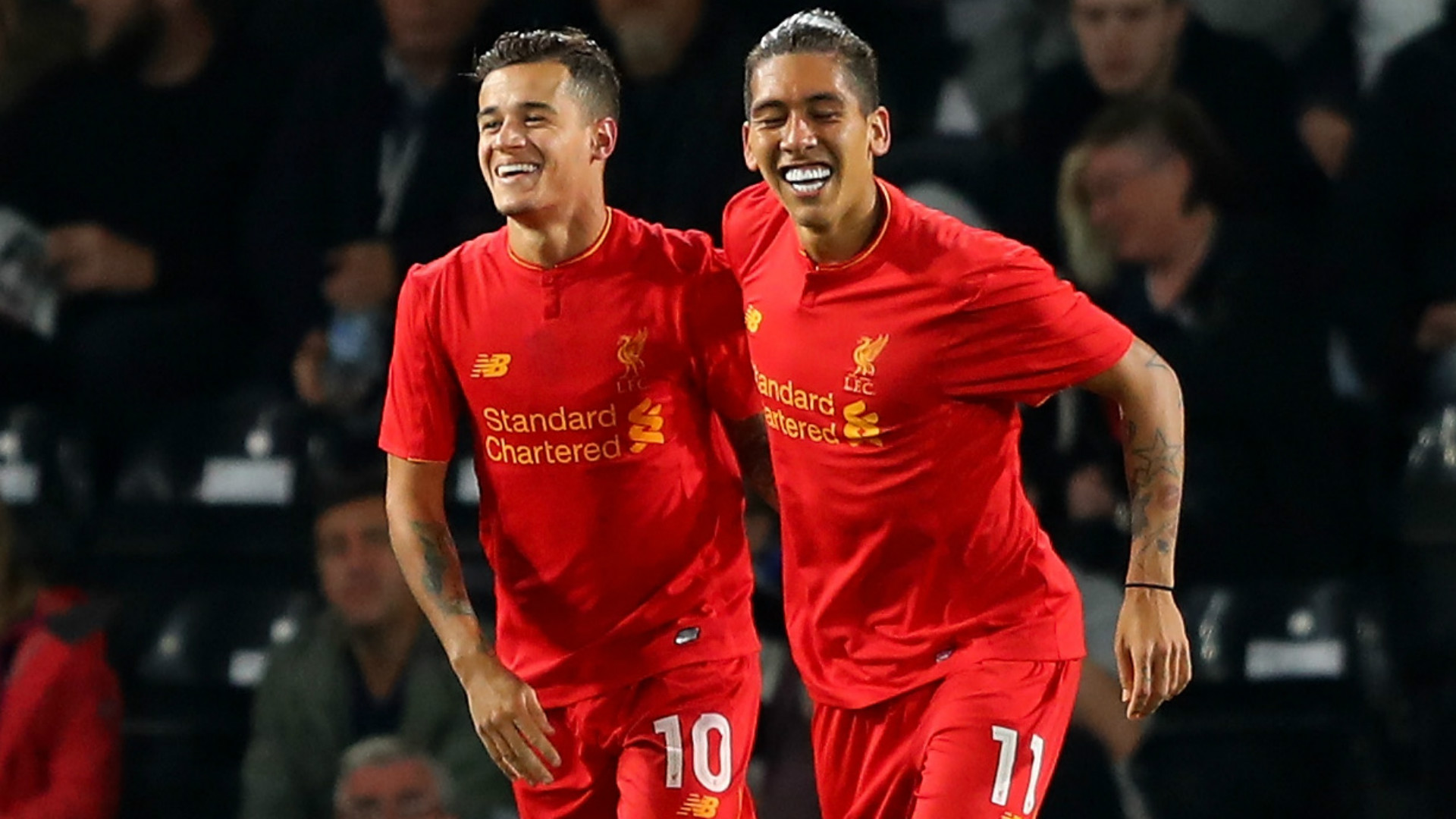 His speed of thought and ability to play the game in the future can help circumvent the loss of pace and directness during the Senegal international's absence.
While Coutinho's availability is undoubtedly colossal for the Merseysiders, fingers and all else will need to be crossed for Jordan Henderson to line up from the off.
The captain, who was substituted off in the 1-0 victory over Manchester City with a heel problem, is quite simply the power button for Liverpool's machine.
He provides the platform that allows them to dominate games in and out of possession, is the orchestrator when they're on the front foot, and the organiser when the ball is ceded. Henderson sets the tempo and sweeps up.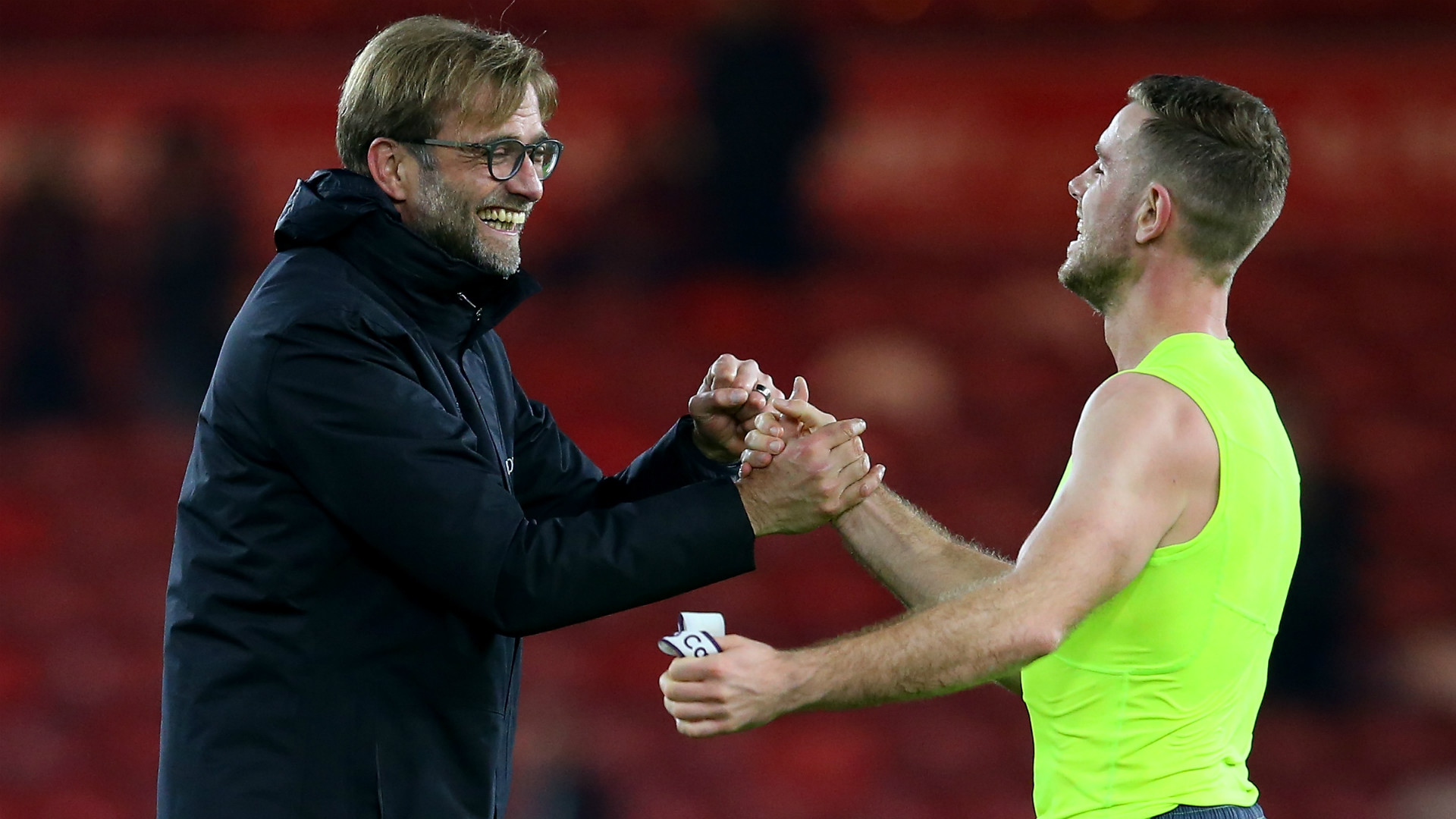 He switches play and snuffs out the opposition's threats. Emre Can and Lucas have both found it difficult to deputise for the England international in the No.6 position, unable to equal his proactiveness, energy and influence.
There is justified sentiment that Liverpool's chances of winning on Sunday will be drastically reduced if the skipper cannot be his side's metronome.
Drogba agrees big-money Brazil move
It would be an added bonus if Joel Matip is given the all clear to feature, with Zlatan Ibrahimovic set to be the focal point for aerial bombardments from United.
The free signing from Schalke has been a revelation in the Reds' rearguard, but a troublesome ankle has seen him clock just 14 starts in all competitions.
The 25-year-old has resumed full training and like Henderson, will be pushing beyond any pain and such for a place on the teamsheet.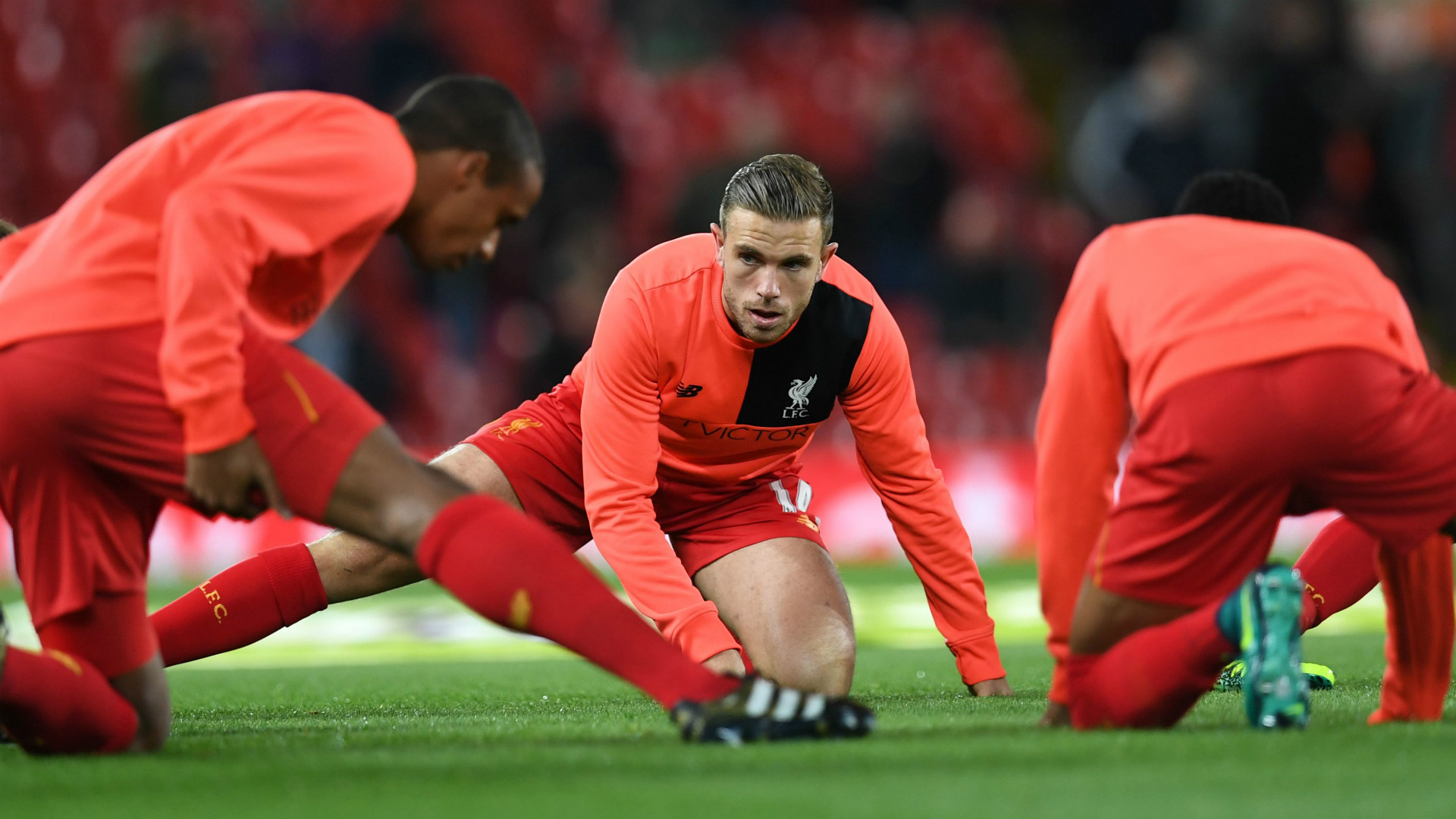 While Klopp has made the collective the champion at Liverpool, to be without so many key individuals simultaneously can be debilitating.
Aside from their own contributions, the knock-on effect on the system and the changing roles of others as a consequence has seen the Anfield outfit lose some of their early season shimmer.
Liverpool, in truth, have done well to keep pace with league-leading Chelsea despite their multiple setbacks. Being robbed of Coutinho, Mane, Henderson and Matip at the same time would be akin to Antonio Conte not being able to summon the powers of Diego Costa, Eden Hazard, Thibaut Courtois and David Luiz for fixtures.
Why Payet is forcing Marseille return
Or Tottenham to go without Harry Kane, Hugo Lloris, Cristian Eriksen and Jan Vertonghen. What of Arsenal minus Alexis Sanchez, Mesut Ozil, Petr Cech and Hector Bellerin?
Would United be as daunting a prospect on Sunday without their Swedish superstar, Paul Pogba, De Gea and Henrikh Mkhitaryan?
Unquestionably, Jose Mourinho will be happier if the opposition XI does not include Coutinho, Matip or Henderson this weekend.
Klopp hopefully won't have to give him that satisfaction ahead of kick off.