The 23-year-old is disappointed with his exclusion from the squad for their latest World Cup qualifiers, but is undeterred and will continue fighting to be called-up
---

EXCLUSIVE By Melissa Reddy

---
Liverpool playmaker Philippe Coutinho believes the depth of Brazil's selection pool makes it challenging to secure a regular spot in the national team, but he will work hard to feature in Dunga's plans.
The 23-year-old, who has been omitted from Dunga's 23-man squad for the World Cup qualifiers against Argentina and Peru, is aware the Selecao boss is spoilt for choice.
Coutinho was last involved with the squad in September, where he made the bench for the 4-1 friendly victory away to the USA. He also made a 23-minute cameo in the 1-0 win over Costa Rica. The midfielder was originally excluded for those games – a decision which former Liverpool manager Brendan Rodgers described as "unbelievable" – but he was later called up following injuries to Ramires and Oscar.
In October, Coutinho was forced to withdraw from Brazil duty ahead of the World Cup qualifiers with Chile and Venezuela due to a groin complaint. Jurgen Klopp replaced Rodgers at Liverpool during that international break, and the No.10 shrugged off his niggle in time to feature in the German's first training session.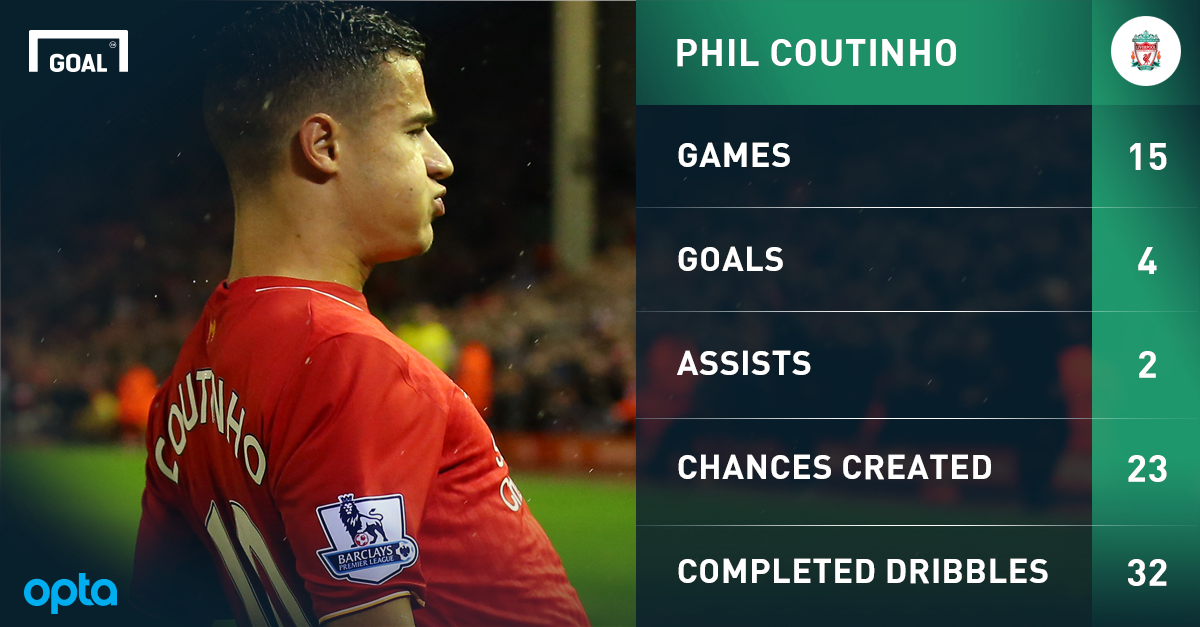 When Dunga announced his squad for the double test against Argentina and Peru, he explained his decision to overlook Coutinho by saying: "You cannot leave an empty seat. If the guy comes in, sits down and plays well he will remain in the squad. The players have to seize their opportunities."
Given the volume of quality names at Dunga's disposal, 'O Magico' understands this. "I think Brazil is too big when it comes to football," he told Goal.
"We have so many players. It is tough to choose only a small number when we produce so many stars, so to stay in the team is very difficult."
Liverpool's joint-top scorer across all competitions this season is never happy having to watch Brazil from a distance, but he is determined to consolidate his position with the Selecao in future.
"I am disappointed when I am not part of the national squad, because I love playing and contributing for my country," added Coutinho.
"But whether I get the call or not, I continue working really hard and pushing myself to improve.
"I am still young and I know I will still have many chances so I have to make sure I'm ready to take them. I will get to my best and give my all for Liverpool and if I'm selected for Brazil again, I will fight to stay in the team."