The German has stated there is "no other interpretation" when the Merseysiders say the Brazil international is not on the market this summer
Jurgen Klopp has again warned Barcelona they are wasting their time pursuing Philippe Coutinho as Liverpool will refuse to sanction a sale.
The Reds rejected a £72 million offer from the Spanish giants on July 20 with that exact message: the 25-year-old is not on the market at any cost.
Latest LFC transfer rumours
And speaking at the Audi Cup press conference in Munich, the manager re-iterated his club's position.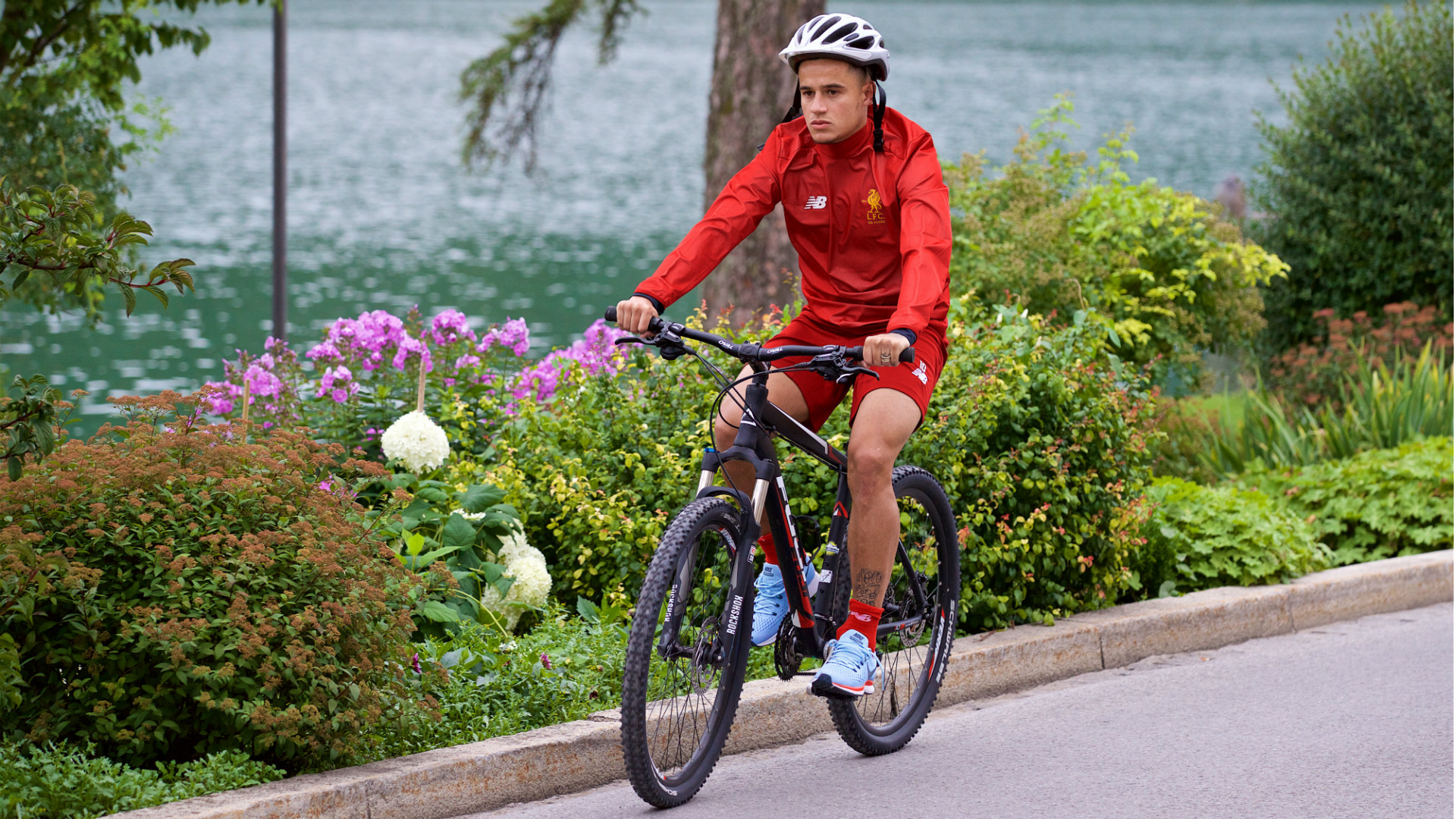 "He is not available for sale," Klopp said. The word 'not' means there is no other interpretation. It's nothing new, is it?"
Barca have not improved on their opening proposal and the Brazil international has shown no signs of agitating for an exit. His output has been at a typically high level in Hong Kong and during the second phase of Liverpool's pre-season preparations in Germany.
Odds on LFC to win the league
Coutinho, who turned in a masterclass against Leicester in the 2-1 Premier League Asia Trophy final victory, followed that up with pure genius against Hertha Berlin on Saturday.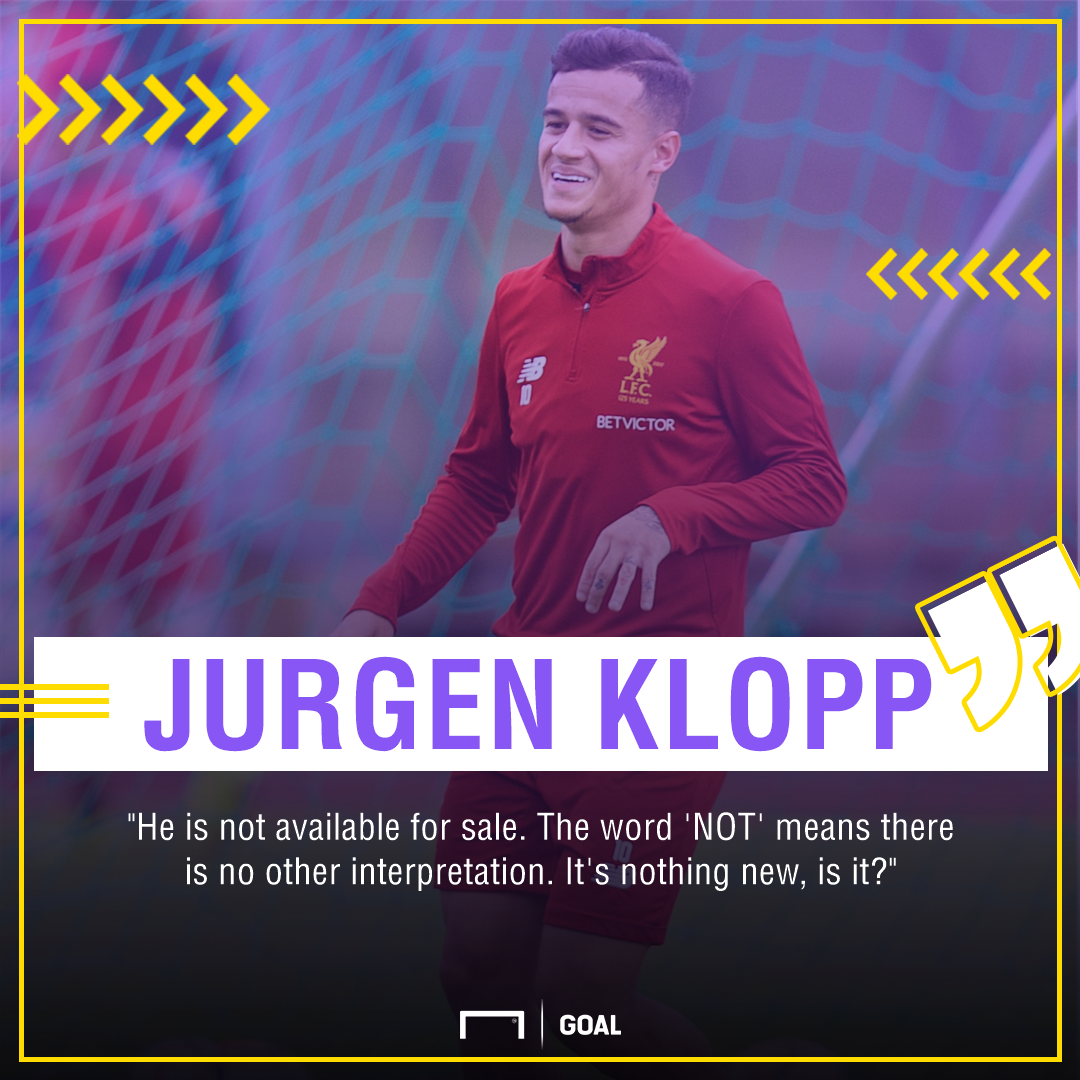 For Liverpool's final goal in a 3-0 win, he received the ball before casually turning Vladimir Darida and transforming five markers into bystanders.
The midfielder spotted Mohamed Salah's readiness to exploit the space between Karim Rekik and Fabian Lustenberger, delivered a phenomenal pass into his path, which the speedster dinked over goalkeeper Rune Jarstein.
Inside Klopp's managerial mind
As Goal reported last week, suggestions from Spain that Liverpool have named a fee for him – with contradictory amounts ranging from £89m to £134m – are inaccurate as no negotiations have taken place.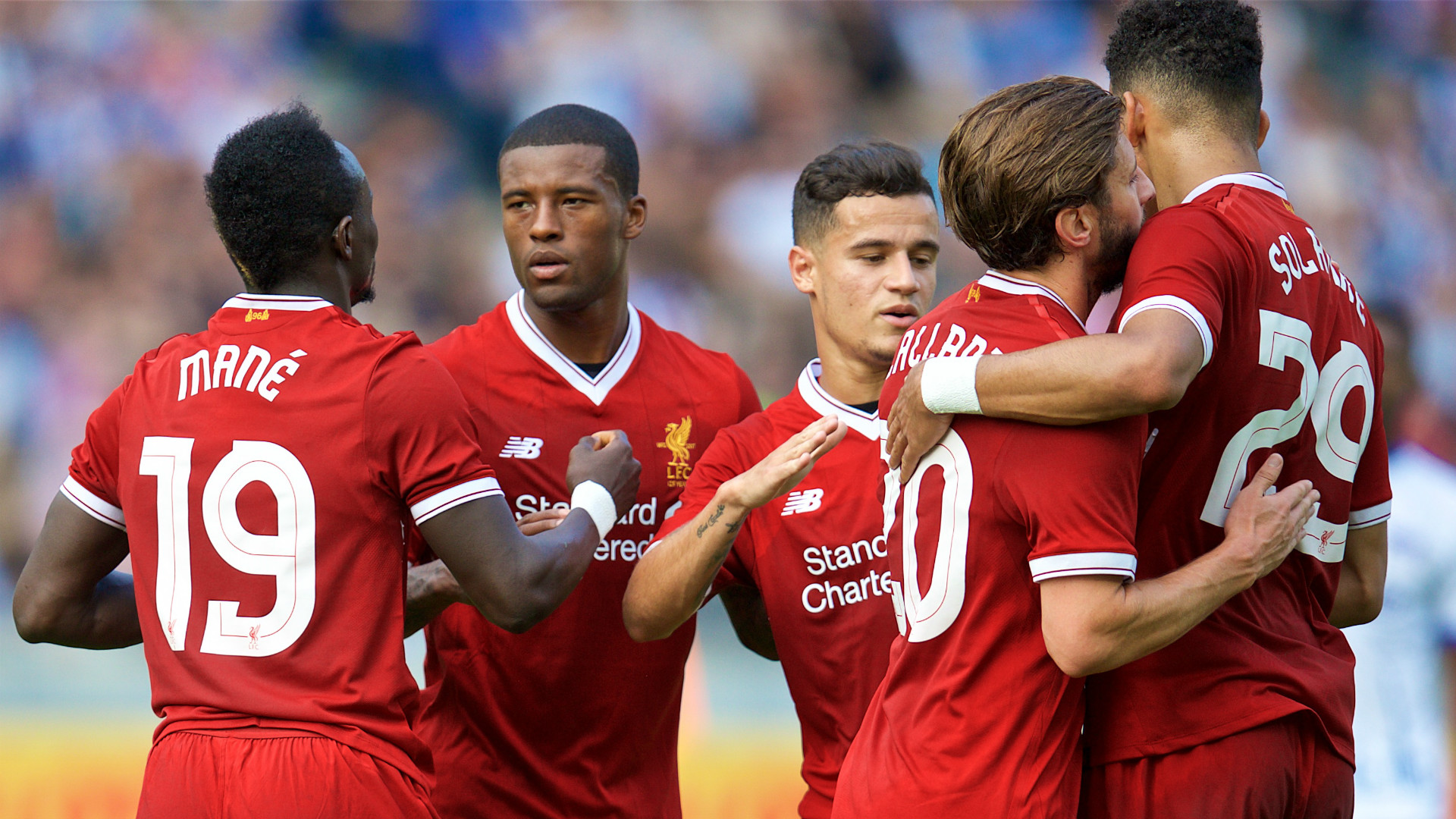 The Merseysiders are calm over the situation given Coutinho signed a new five-year deal in January without a release clause.
Barcelona had originally shelved their interest in the Brazilian following that development, but have been pushed into making their move this summer following Paris Saint-Germain's world-record pursuit of Neymar.
Never miss a game with live sport on the widest screens in the sky. Fly Emirates to over 150 destinations from Dubai. Book now.
Let'