The Brazilian was the subject of interest from the Catalans before signing a new deal at Anfield and wants to build a dynasty on Merseyside instead
Philippe Coutinho has insisted he is not interested in joining Barcelona and wants to be part of a world-class team at Liverpool instead.
The Brazil playmaker recently signed a new contract running until 2021 at Anfield despite interest from Camp Nou and the possibility of linking up with his international team-mate Neymar.
Sturridge must speed past his critics
Coutinho says he would rather help Jurgen Klopp turn the Reds back into the dominant domestic and continental force they were in the 1970s and 80s, when they won 11 English First Division titles and four European Cups.
"I believe in finding somewhere you can express yourself, play without fear, play with everything you have," he told the Daily Mail. "When you find that place, stay.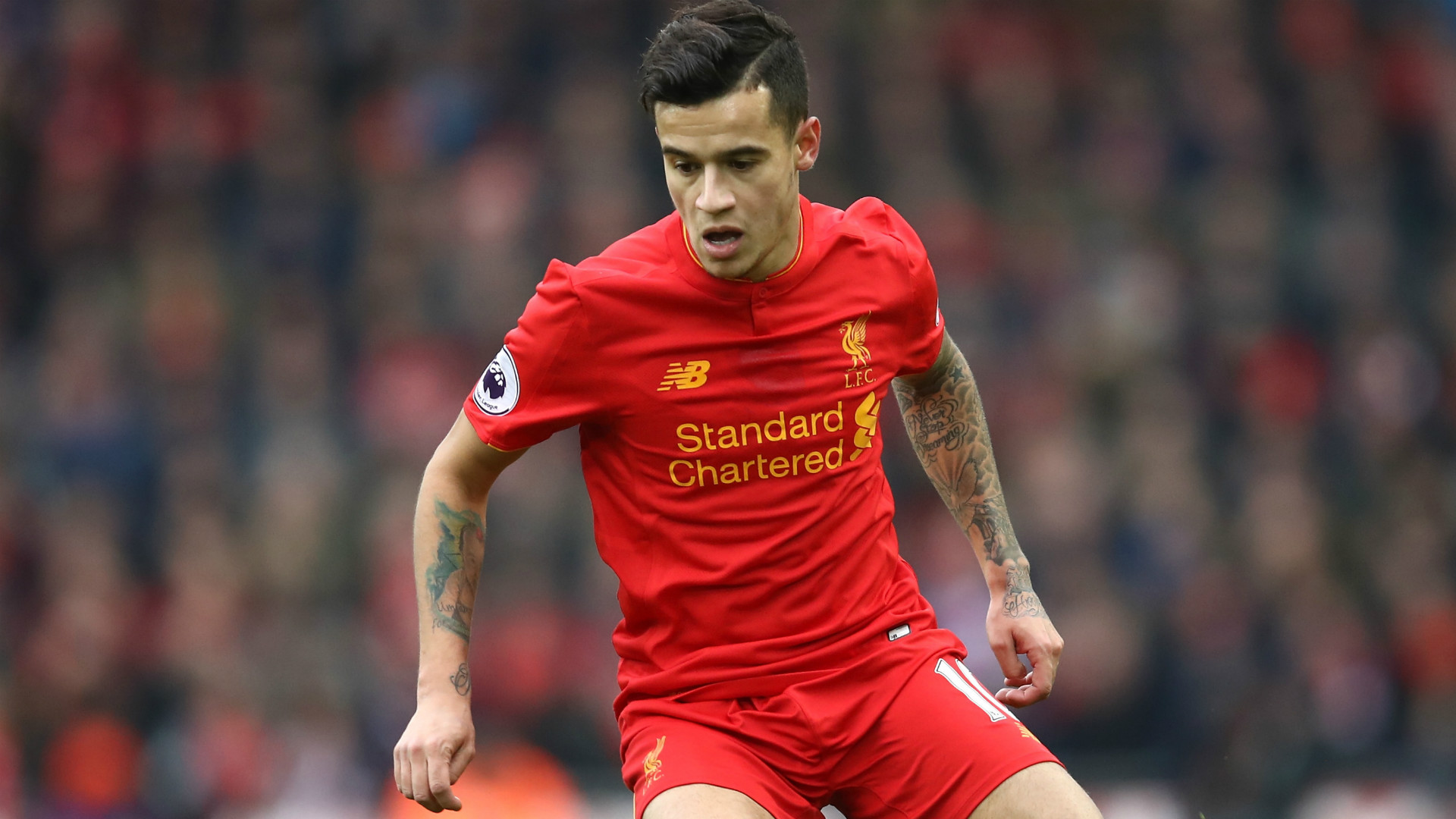 "This club, Liverpool, it has a plan: to be back on the top, and that's what I believe in. I want to be part of that.
"From the owner, the manager, my team-mates. There is nothing that stops us competing with the big clubs. Clubs in England. Clubs in Europe. Yes, clubs like Barcelona. Why not?
"This is a great club. I remember how helpful everyone was when I first came to England, like a family. They made me welcome, comfortable. They removed any obstacles, they allowed me to think first about football and second about football. I remember that.
Klopp backs Sturridge to find form
"For certain, I am comfortable here, my family is comfortable here. No doubts."
Coutinho added that the feeling of belonging on Merseyside was a major factor in persuading him to sign a new deal.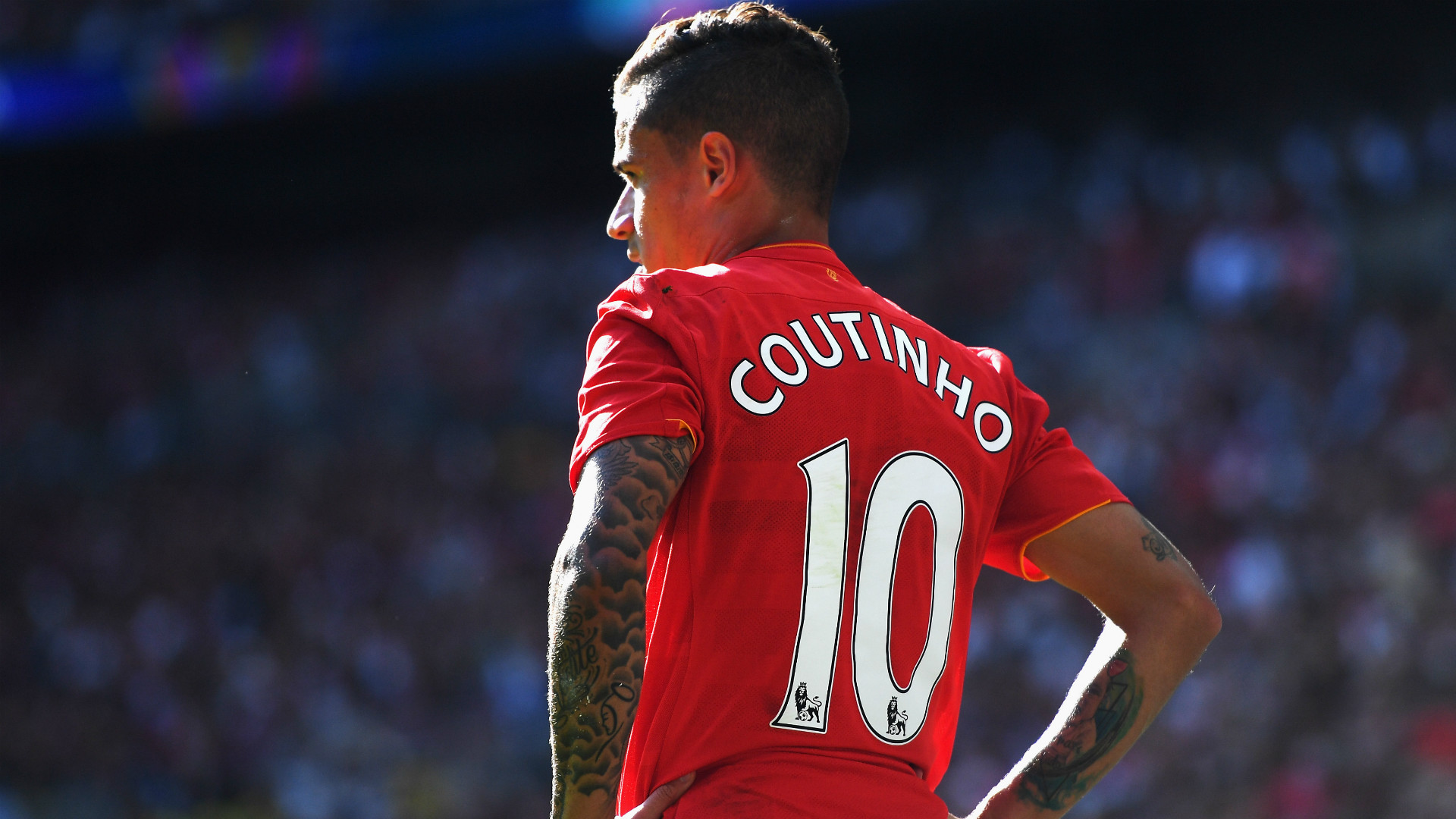 "There are two parts to this decision [to sign]: first the ambition of the club and then my family," he said. "They are with me.
"Every player here is treated well. The club supports us and allows us to focus on the football. Not just me, everyone. Nothing special for me. There is a structure to help.
"When a new player comes, especially from abroad, they have a team to support the wife, the family. When I go to play, I can concentrate and play. It is professional, professional like a big club."
In terms of fulfilling his ambitions at Liverpool, Coutinho insisted there was no reason for him to wait any longer to renew his deal as the Klopp era at Anfield takes shape.
"No need to wait," he added. "I know. I live this every day, I can smell it. I see the ambition of the club, my team-mates, the manager. I am living it, seeing it. Wait to sign? No. No. Now is the right time.
"I understand what Liverpool means. We can say Dalglish, Rush, Hansen, Souness, Suarez, Gerrard. I've been here quite a few years already, it's not like I am new. I understand.
Gomez commits to Liverpool until 2022
"To have signed a new contract at this club, my goal is to be thought of one day in the same way as these players. They are legends. You define the success of a player by his loyalty or his titles. Or both. In order to be part of this group, I have so much to do.
"I want to win titles. Five years is my new contract… it gives me that opportunity."