Philippe Coutinho can make a similar impact at Barcelona as fellow Brazilian Neymar did, says former Camp Nou and Liverpool star Luis Garcia.
After several months of intense speculation, the 26-year-old playmaker completed a €105 million (£94m/$122m) transfer in January.
He was drafted in to help cover the loss of Neymar in the summer of 2017, with Barca having also invested in the likes of Ousmane Dembele and Paulinho in their bid to find added attacking spark.
Coutinho is being backed to provide that in his first full season with the Liga giants, with Garcia confident that a former favourite at Anfield can become a crowd-pleaser in Catalunya.
A man now working as an ambassador for Barca told AS: "It was hard to sign Philippe and to get him was a real bonus as he was an idol at Liverpool.
[embedded content]
"The people there loved him but everything calmed down when their team reached the Champions League final.
"It's true they had the attack covered with [Sadio] Mane, [Mohamed] Salah and [Roberto] Firmino, but it was still a shock when we were able to sign him.
"Coutinho brings a lot to Barca. We are going to miss [Andres] Iniesta a lot because we won't see a special player like him for many years, but Philippe is similar to Iniesta and gives you goals, which you need from midfield.
"At times we rely too much on Lionel Messi and Luis Suarez and to have a player who can change a game with one shot is something we were not accustomed to seeing.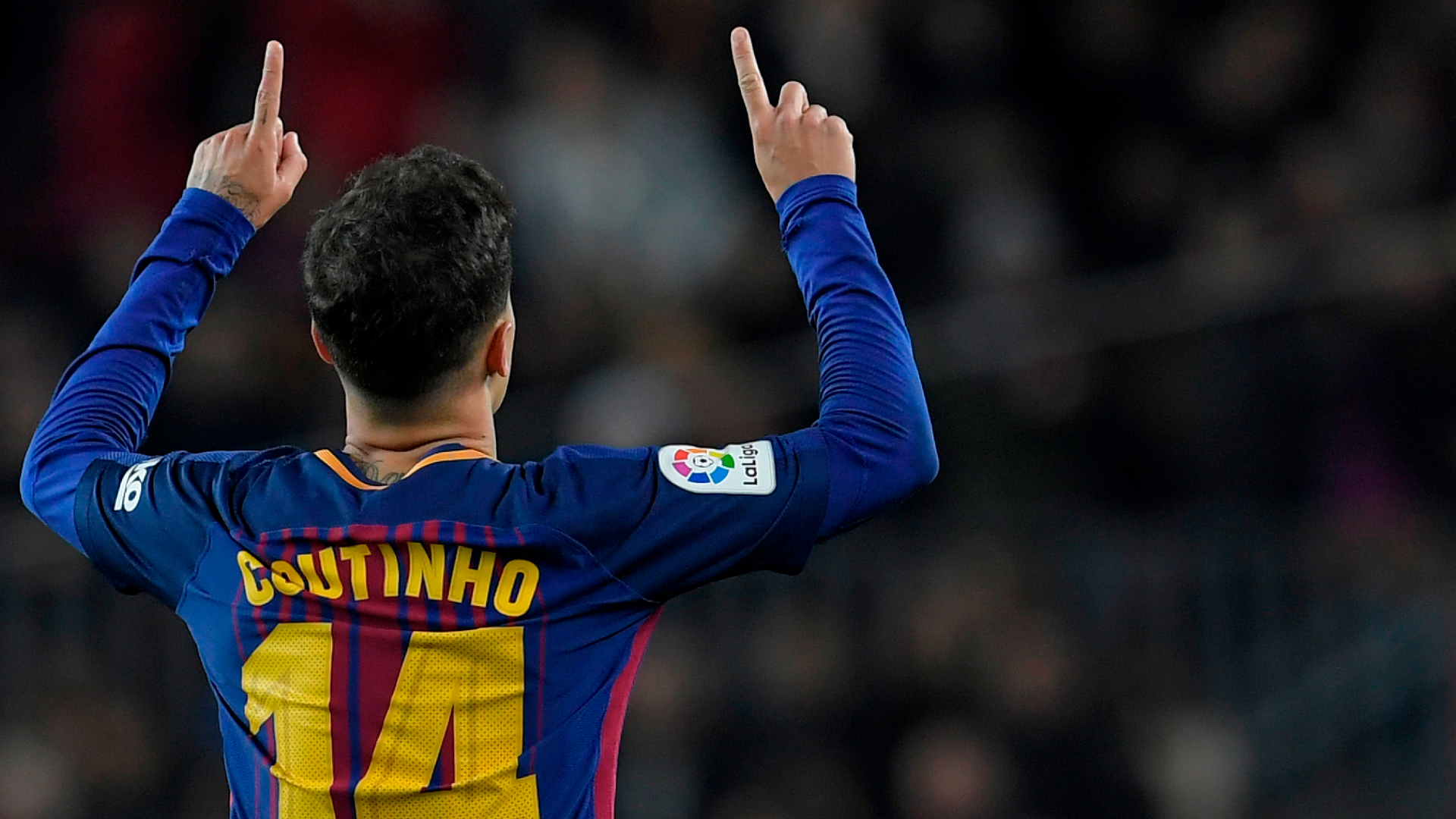 "Coutinho is different to Neymar but he can have the same impact at Barca because he can score more goals, or at least the same
"Neymar is eye-catching as he plays a lot with the ball, his runs are 50 metres, but when it comes to effectiveness they are similar.
"We still have to see how good he is from free-kicks. He was a bit lost in his first few games but he ended up dominating. People are going to see how good he is."
Neymar netted 105 times in 186 appearances for Barcelona, with the 2014-15 campaign proving to be his most productive as he found the target on 39 occasions across all competitions.
Coutinho has never been that prolific, as he operates from a more deep-lying post, with 22 efforts spread across his spells at Liverpool and Barca last season representing his best return to date.
Let'