Barcelona president Joan Laporta says the club did nothing illegal by employing a company to consult on technical and refereeing issues.
The club has been charged by prosecutors in Spain with corruption over payments made to companies owned by Jose Maria Enriquez Negreira, the former vice-president of Spain's referees' committee, between 2001 and 2018.
The charges filed include corruption in sport, corruption in business, false administration and falsification of commercial documents.
Barcelona have always denied buying referees, or trying to influence officials, and Laporta maintained that position at a press conference on Monday morning.
He said: "Throughout its 123-year history, FC Barcelona has always been a model of fair play, both on and off the field. If we have won for so many decades, it has undoubtedly been as a result of talent, effort and knowledge.
"No campaign to discredit us will prevent us from continuing to be an organisation of reference in the world of sports, that is beloved and admired by millions of Catalans and many more millions around the world.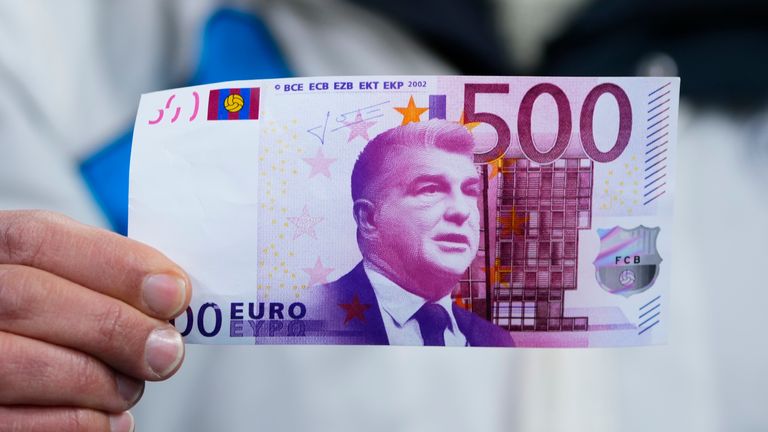 "I am fully convinced that FC Barcelona has never performed any act with the intention of altering the competition to gain an advantage.
"Consulting on technical-refereeing issues does not constitute any kind of illegal act. Consulting – as is done by the big clubs – was carried out transparently, with the corresponding invoices, at least in my first mandate as president.
"If there were any person or private entity outside FC Barcelona that had taken advantage of this context to commit irregularities, the club would be the first to fully investigate. Our image is at stake."
How did the charges come about?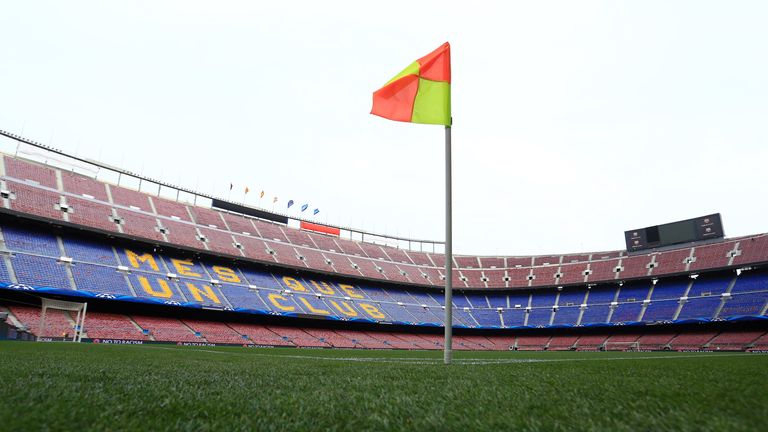 The charges are the result of an inspection by Spanish tax authorities into the company DASNIL 95, owned by Negreira, who served as the vice-president of Spanish football's refereeing committee between 1994 and 2018.
The tax inspectors identified three payments of between €300,000 and €550,000 made by Barcelona to DASNIL 95 and, finding no evidence that Negreira did anything in return for the money, they decided to pass the information to state investigators.
Their investigation began in May 2022 but news of the allegations against Barcelona were only made public in February, with Spanish media outlet Cadena Ser first to reveal the details in February.
The three payments initially unearthed by tax inspectors were just the start, with investigators finding payments from Barcelona to Negreira, some of which went through NILSAT, a second company owned by Negreira, totalling €7.3m and taking place over a 17-year period during which Barcelona won 10 league titles and four Champions Leagues.
What are the charges and what could happen?
Barcelona have been charged with the crime of 'continued corruption in business' and are alleged to have made attempts to 'pre-determine or alter in a deliberate and fraudulent manner the result of a match or competition'.
The word 'continued' reflects that the crime is alleged to have taken place repeatedly, over a sustained period of time, and means potential punishments are more severe.
Prosecutors accuse the club, former presidents Sandro Rosell and Josep Maria Bartomeu, Negreira and two other former Barcelona officials, of corruption in sports, unfair administration and falsehood in mercantile documents.
Prosecutors claim that under a secret agreement and "in exchange for money", Negreira favoured Barcelona "in the decisions taken by referees in the games played by the club, as well as in the results of the competitions".
Punishments could include up to four years in prison for individuals such as Bartomeu, president from 2014-2020, or Rosell, who held the position between 2010 and 2014.
On a sporting level, however, Javier Tebas, LaLiga president, has said there will be no sanctions against Barcelona as the alleged crimes happened outside of LaLiga's statute of limitations.
LaLiga can only look into complaints up to three years after the alleged rule-breaking took place, but the same limitations do not apply to UEFA, who have launched their own investigation.
"As far as I am told, the situation is extremely serious," said UEFA president Aleksander Ceferin recently. "So serious that it is, in my opinion, one of the most serious in football since I have been involved in it."
Adblock test