Ivan Rakitic says Barcelona's "doors are open" for Philippe Coutinho and that he would make those at the club happy if he were to make the switch from Liverpool.
The Catalan side are expected to return for the Brazil international in January after Liverpool rejected their attempts to sign him before the start of the season.
The 25-year-old is Barca's top target as they look to add to their attack and he is said to want to join up with the Camp Nou outfit.
And midfielder Rakitic admits the Spanish side would receive a great boost if Coutinho were to join.
"Every good player is welcome. So we have to say that the doors are open for every good player, and Coutinho is a good player," he told Sky Sports. 
"With all respect to his club Liverpool, and his fans, we would be really happy if he came.
"But with all the respect if he stayed at Liverpool we would wish him all the luck in the world. We have to think about the players that are already here, I think we have a really good team.
"We have to do it together. If there is an opportunity to do it with Coutinho, or another player, perfect."
The Blaugrana are comfortable at the top of La Liga so far, holding a six-point lead over second-place Atletico Madrid. They take on biggest rivals Real Madrid on Saturday in a crucial Clasico game.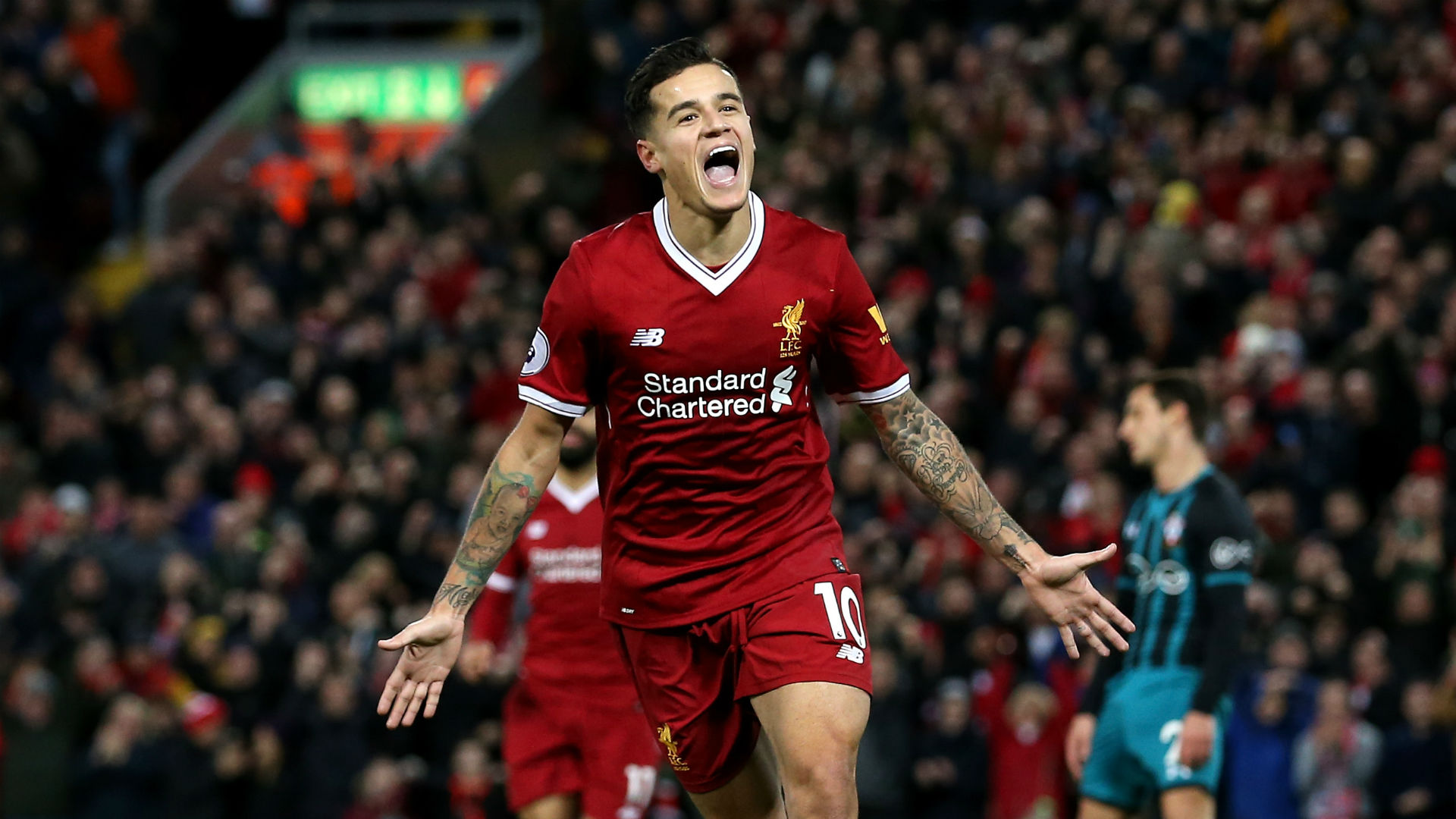 Despite many calls that the derby at the Santiago Bernabeu could be decisive in the battle for the league title, Rakitic insists there is still a long way to go.
"We don't think of it like a final. Valencia are close to us, so are Atletico and Sevilla. It is very difficult to play in La Liga, it's not like four or five years ago with just two teams, you have to go at every game 100 per cent," he said. 
"You can't just say we'll get three points in all games and then wait for the Clasico, you have to prepare every game in the best way.
"Of course we know that a lot of people in the world just wait for this game, and we want to finish the year in the best way, but if we get this win it is not done. There are a lot more big, hard games. It's step-by-step."
Let'