---
 COMMENT
---
On deadline day in the off-season three years ago, the "definitive stance" Liverpool stuck to with Philippe Coutinho in the transfer window just past was already one of the scenarios fighting for space in Steven Gerrard's head.
Coutinho 9/1 for last goal Saturday
Still in possession of the captaincy, and having a quieter summer than the previous one, in which he had spent months trying to persuade Luis Suarez not to agitate for an Anfield exit just yet, the Reds' skipper was visited by the Uruguayan at Melwood.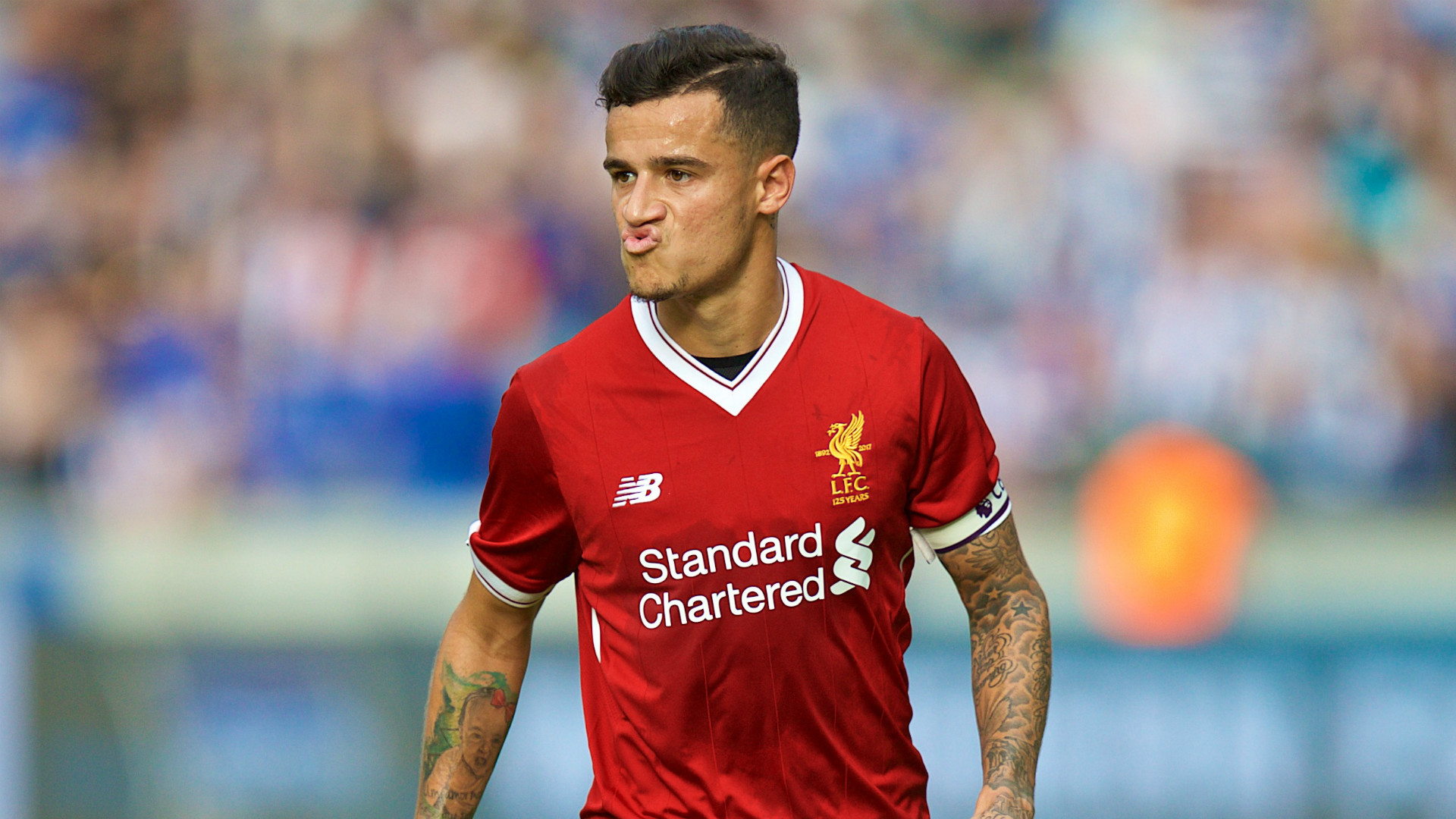 The forward had sealed a £65 million move to Barcelona in July 2014, but returned to the training complex on September 1 to say his goodbyes to his old team-mates.
Seated in the same recreational area where a year earlier Gerrard convinced Suarez he'd be better served by rejecting a move to Arsenal and staying at Liverpool for another season before moving to Catalunya, it was the attacker's turn to share some advice.
"Before he left Melwood for ever that day, Luis spoke to me about Philippe Coutinho," Gerrard details in My Story. "Make sure you look after him. He's a good kid."
Those words underlined what the former England international already knew: the Brazilian could morph into Liverpool's "leading player" and "Barcelona and Real Madrid will come looking for Philippe in a few more seasons, just like they did with Luis."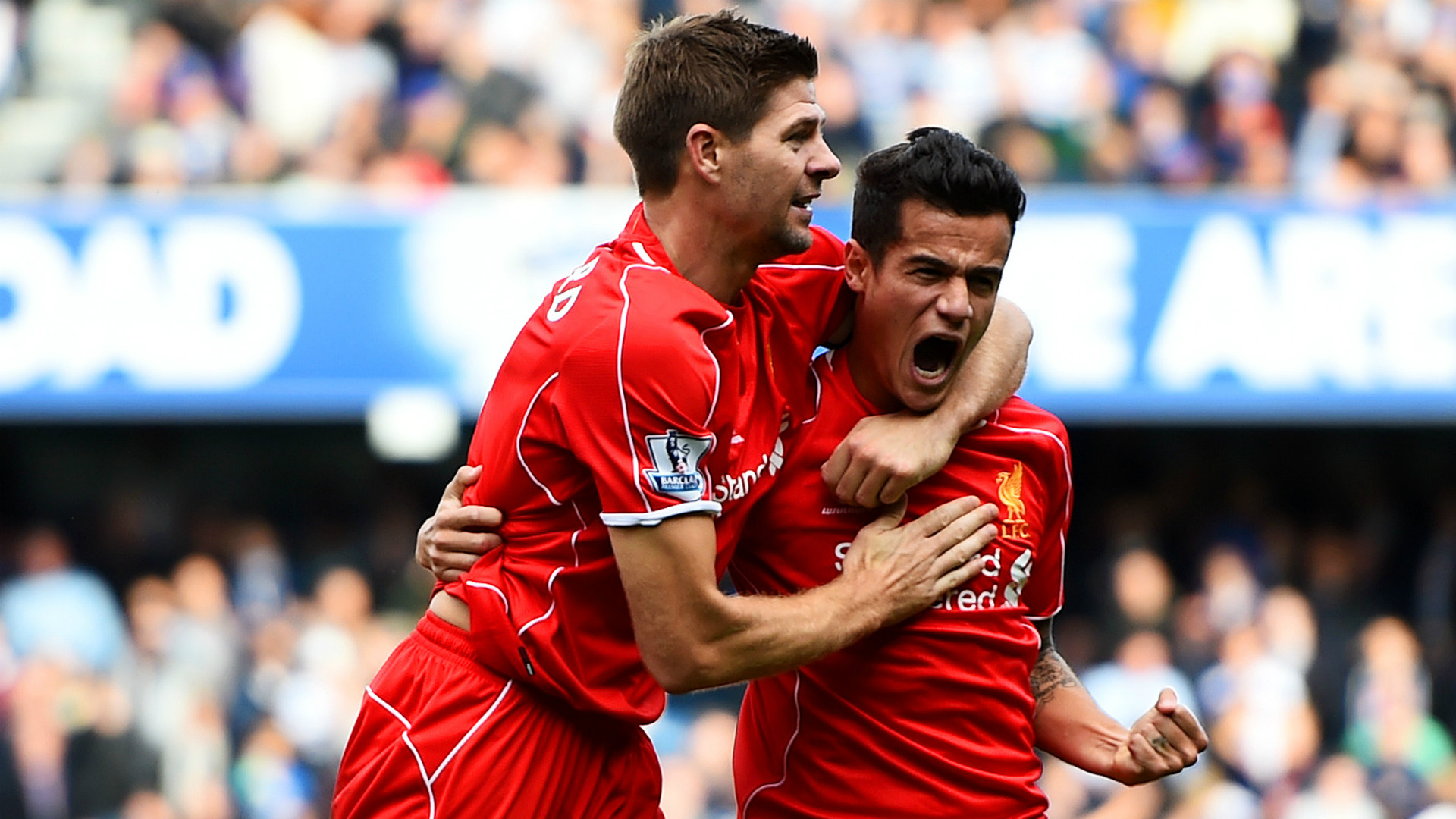 Gerrard had already paid special attention to Coutinho and, if unavailable for selection for a lengthy period, he would text the playmaker before and after games, as he knew the Reds "needed to keep hold of him as long as possible."
Despite Barca's quite public and intense two-and-a-half month push to sign the 25-year-old this summer, Liverpool have managed to do exactly that – even though Coutinho back-heeled the amicable route in-between to submit a transfer request.
But what now?
In what can only be described as 'that awkward moment', Coutinho returns from Brazil duty via private plane having miraculously recovered from the pain in his lumbar spine that ruled him out of Liverpool's opening five fixtures of the 2017-18 season.
Where he was once core, he will now have to stretch his back to show he deserves to be part of the fold. The Merseysiders do have experience of dealing with this kind of reintegration, though, having refused to sell Suarez in the summer of 2013, and while no two players or situations are exactly alike, the successes of that episode can be revisited.
Despite Brendan Rodgers and the striker not speaking properly until October of that year, the club was put first, with pride and egos pushed aside. Keeping Suarez was central to Liverpool achieving their ambitions for the campaign, so once an exile from training with the first team – penance for publicly accusing the manager and owners Fenway Sports Group of breaking promises while pushing for an exit –  was lifted, it was straight back to business.
There was no PR-driven apology, no sulking, no circus – the Salto-born phenom went full tilt in sessions and said sorry for his antagonist behaviour through exceptional performances on the pitch.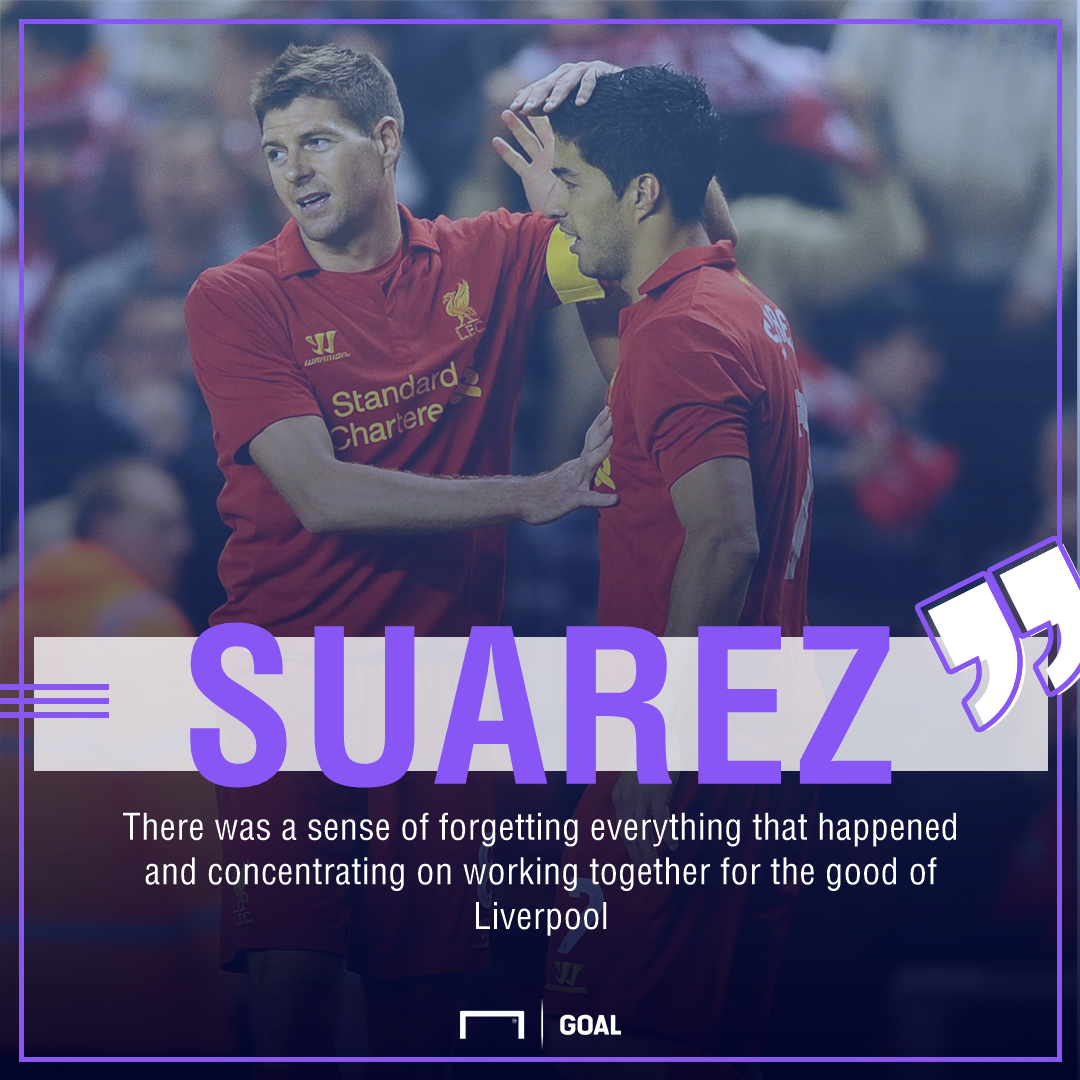 The big conversation between Rodgers and Suarez only happened in October, which "more or less drew a line under the whole affair", the forward noted in Crossing the Line.
"There was a sense of forgetting everything that happened and concentrating on working together for the good of Liverpool."
The state of play was simple: if Suarez showed commitment to the club, they would in turn reward him with a new contract that had a clear release clause and wave him off with good wishes if a 'mega club' wanted his services.
In December, he inked fresh terms with Liverpool, went on to be crowned the PFA Players' Player of the Year before securing the move to Camp Nou he had coveted since his teens.
Coutinho, who counts Suarez as an older brother of sorts, can use this template to revive his reputation on Merseyside and leave in the right way when the time is right.
Apologies can be questioned, debated, pulled apart – brilliant displays cannot.
There is nothing the Brazil star can say to erase what has happened over the last month, but he can make it no more than background noise by being willing to and going above and beyond to orchestrate Liverpool's play again.
Having not trained with his team-mates since the pre-season camp in Munich and given the impressive nature of their last two performances, Coutinho will rightly not immediately command a place in Jurgen Klopp's starting XI, as he works to convince the manager as well as the dressing room that he is focused and fully dedicated to their cause.
Supporters will sing O Magico's name again if they are also sure of the above.
There is no room for fuss, for circling round the saga or for strops. Liverpool are better with Coutinho and they have made him better.
Their relationship status may be complicated, but the best way forward is far from complex: forget everything that happened and concentrate on working together for the good of the club.
Let'