Jurgen Klopp has declared Liverpool still have "a really good player" after retaining Philippe Coutinho and did not want to compare his situation with Ousmane Dembele's, who forced through a move to Barcelona.
Coutinho spent much of the summer embroiled in a drawn out saga that saw him hand in a transfer request in hope of moving to Barca as part of the Catalan club's plans to replace Neymar.
Liverpool 18/1 to win Champions League
However, Liverpool declared Coutinho was not for sale, and resisted all attempts by the Liga giants to pressure the club into a deal.
Meanwhile, Barcelona did manage to secure the services of Dembele from Dortmund, after spending €105 million plus add ons which could make it the third most expensive transfer of all time.
While Klopp talked about the two situations, he hesitated to compare them and levied a criticism of the media in the process, suggesting they reported on the saga without having all the facts.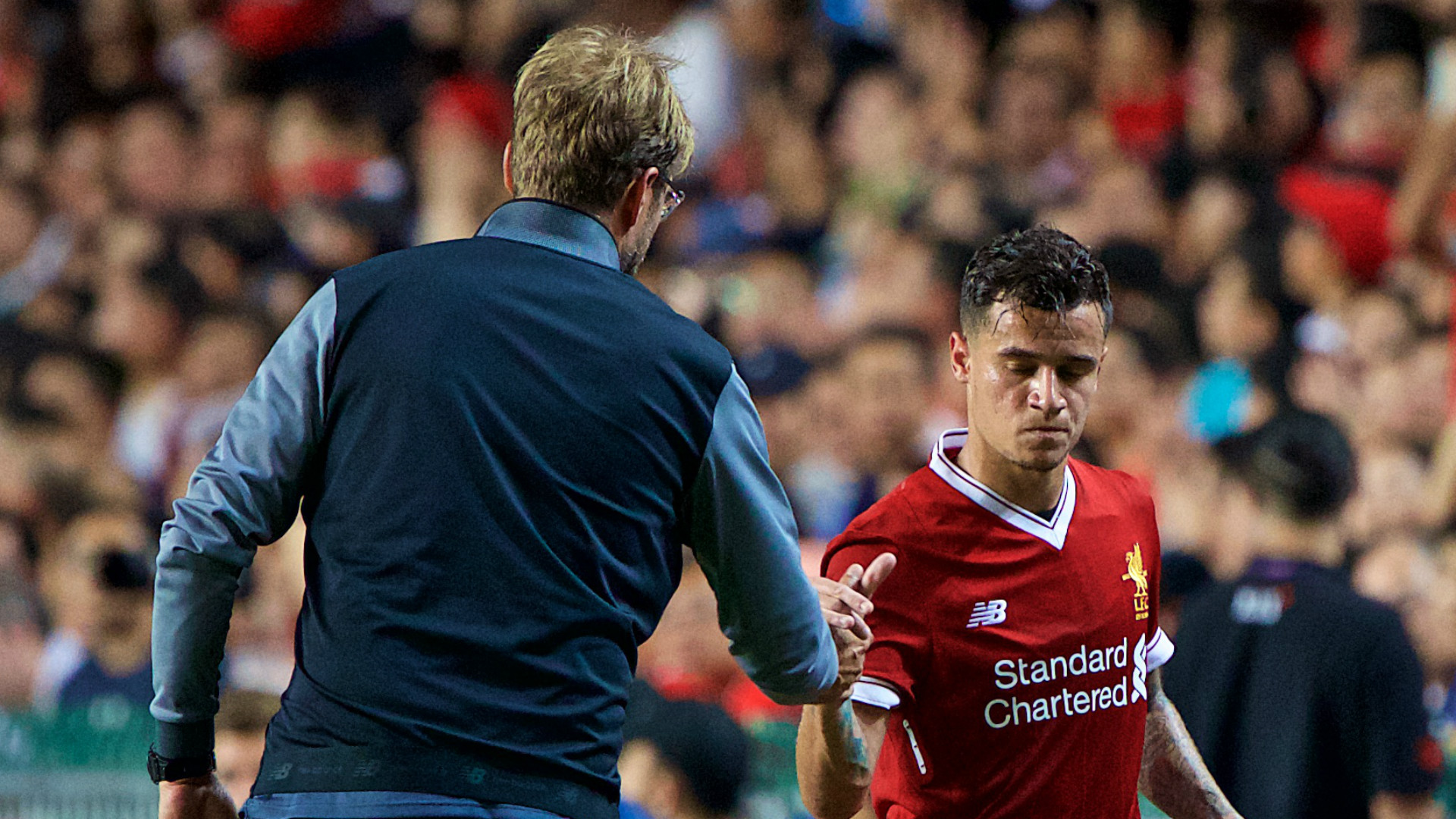 "We have our situation and Dortmund has another," Klopp told SPORT1 .
"Don't believe everything in the press or that there are offers here and there and that the minute after the offer has been entered, it should already be over.
"We are not like George Orwell where everybody knows everything immediately. We have exactly the situation we wanted and no other."
Klopp declared the situations different, and noted Liverpool still had Coutinho, paying the player a compliment in the process.
"Dortmund decided [Dembele] would leave them, so I cannot compare the two situations.
"We still have a really good player in the squad who can play."
Coutinho has been sidelined since pre-season with a back injury and illness though he came off the bench to score for Brazil in their 2-0 victory over Ecuador in World Cup qualifying.
Liverpool is next in action on Saturday against Manchester City, then faces Sevilla in the Champions League Wednesday before a battle against Burnley the following Saturday.
Let'