The Reds great is confident the returning Coutinho will receive a warm welcome when the Selecao take to Anfield in June on the Brasil Global Tour
Liverpool legend Kenny Dalglish believes Philippe Coutinho should be given a warm welcome when he returns to Anfield next month when Brazil face Croatia ahead of the World Cup. 
Coutinho left Liverpool for Barcelona in the January transfer window for £142 million and will make his first return to Anfield on June 3 alongside the likes of Neymar, Willian, Dani Alves and Fernandinho.
Dalglish is excited to see how Brazil perform ahead of the World Cup in Russia and believes the Liverpool fans will give Coutinho a warm reception.  
Dalglish said: "I would hope that, if there are people there who are Liverpool fans, they would give Coutinho a good reception.
King Kenny can't wait to welcome Brazil

"Everybody loves to watch Brazil!"

Posted by Brasil Global Tour on Friday, May 18, 2018
"There may be people there who are upset that he's left but they're entitled to their opinion, but don't turn up if all you want to do is boo people.
"I can understand the disappointment because he was fantastic over the past 18 months, but go watch Brazil and watch Firmino and the fantastic times he's given.
"With Coutinho, his ability was a good start and the goals he scored from outside the box were tremendously exciting.
"If you take on Brazil and plan to focus on Coutinho then you've only got Neymar to contend with after that. 
"If those two are having a bad time then Bobby Firmino might step up for one – he normally scores at Anfield anyway."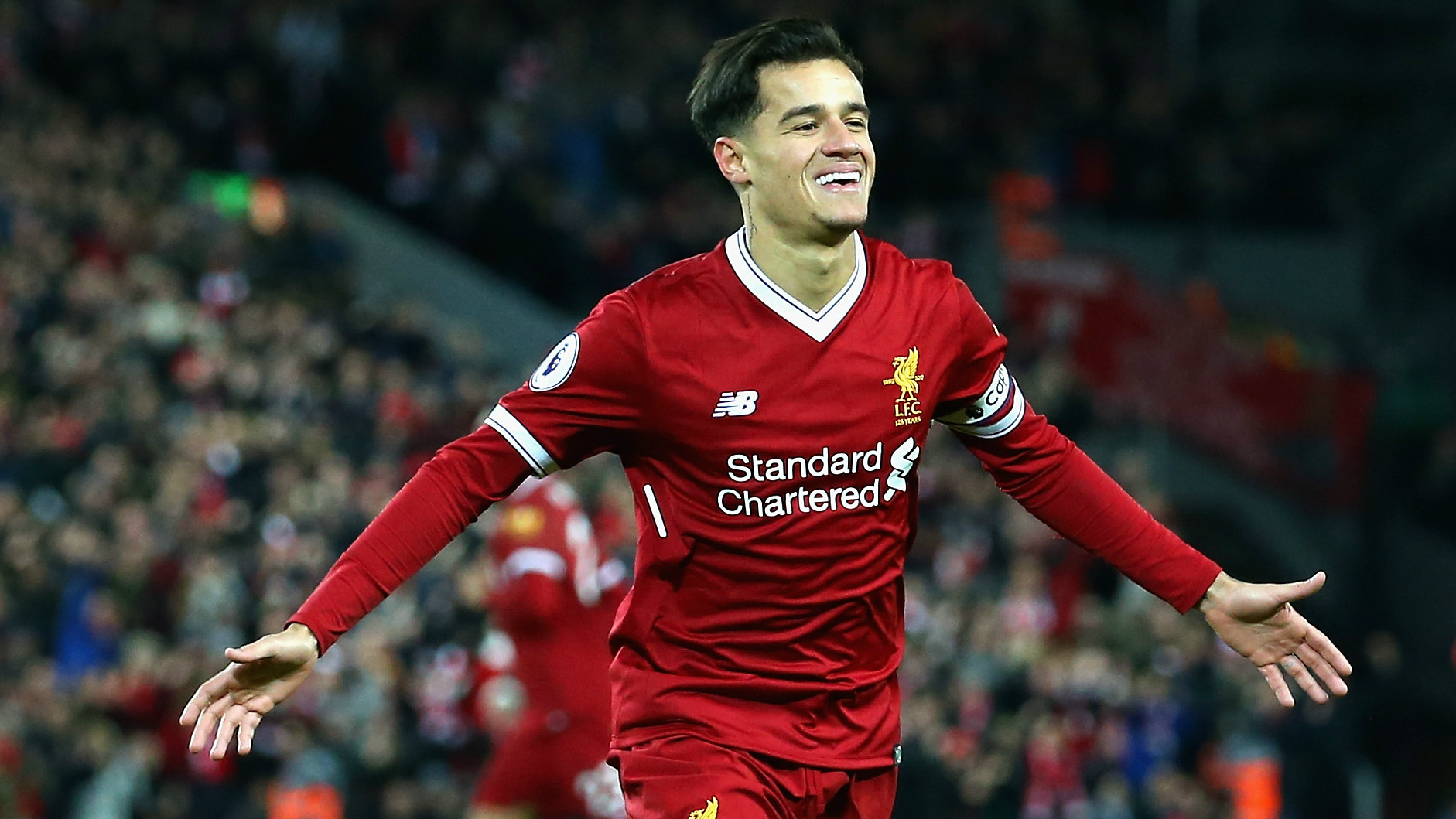 Dalglish played 355 times for Liverpool during his career and won 102 caps for Scotland, including a few games against Brazil, which he remembers fondly, despite a lack of positive results. 
Dalglish said: "When I went to Brazil with Scotland, we lost 2-0 in 1977 and it was preparation for the World Cup in Argentina in the next year – I think I got about four or five touches and three of them were the kick-off.
"My memories don't include a win. A few years before that, in 1974, we managed to draw 0-0 in a qualifying game and in 1982 we lost 4-1.
"We were doing okay in that one, we were holding our own until David Narey scored a goal for us and that upset them so they banged in four after that."
Brazil go into this summer's World Cup looking to exorcise the demons of four years ago, where they infamously lost 7-1 in the semi-finals at the Maracana in Rio de Janeiro to Germany. 
Dalglish believes this Brazil team, who dominated South American qualifying, losing just once in 18 matches, are more formidable than they were in 2014.
He said: "I don't think Brazil can play without being entertaining, the last time they played they lost 7-1 to Germany, but I think they're a lot stronger now than they were then. 
Neymar to make #Brasil return at #LFC's Anfield

Tickets https://t.co/2UxZMc1HwN pic.twitter.com/6d3v6dkLwG

— Brasil Global Tour (@BGT_ENG) May 15, 2018
"It would be interesting to see what they've got up front, they've got some firepower if the starters come off, they've got some great, great options.
"Even defensively which isn't usually that attractive, they've got two fantastic defenders in Thiago Silva and Marquinhos."
Dalglish was keen to stress that Croatia will bring some excellent players of their own and add to the spectacle, but believes the allure of Brazil will ultimately bring the crowds to Anfield. 
The Scot said: "Croatia are not bad either, they've got four or five players who play for the top sides in Europe so it's not going to be an easy game.
"They have got Real Madrid's Luka Modric, Mario Mandzukic who's at Juventus – so they've got strong, good players who can cause you problems as well.
"But everybody loves to watch Brazil. When you see the yellow jersey, there's something about it – ever since Pele, there's always be an association with the football fans in Brazil."
Brazil take on Croatia in the Brasil Global Tour at Anfield on Saturday, 3 June (KO 3pm).
Tickets from £30 Adults/£10 Under-16s are on sale at www.liverpoolfc.com/tickets
Let'