Ousmane Dembele is a Borussia Dortmund player in name only right now. He first put himself in self-exile last Thursday – going AWOL from the team's training session – to better agitate for a move to Barcelona as Neymar's replacement in attack.
New Dortmund head coach Peter Bosz was initially worried for his 20-year-old winger last week when he failed to turn up to training but his stance might well have hardened into exasperation.
Barca's loss of Neymar has destabilised the European transfer market and brought dream moves to Camp Nou tantalisingly close for Dembele and Liverpool's Philippe Coutinho. The only trouble for Dembele is that his club has not consented to his departure and may well continue to refuse.  
The Neymar deal understandably created a rush of adrenaline for the French forward and a sensation that he could be next in line to stand beside Lionel Messi in the Barcelona attack but Dembele and his entourage would have done well to maintain focus on the job at hand in a professional manner.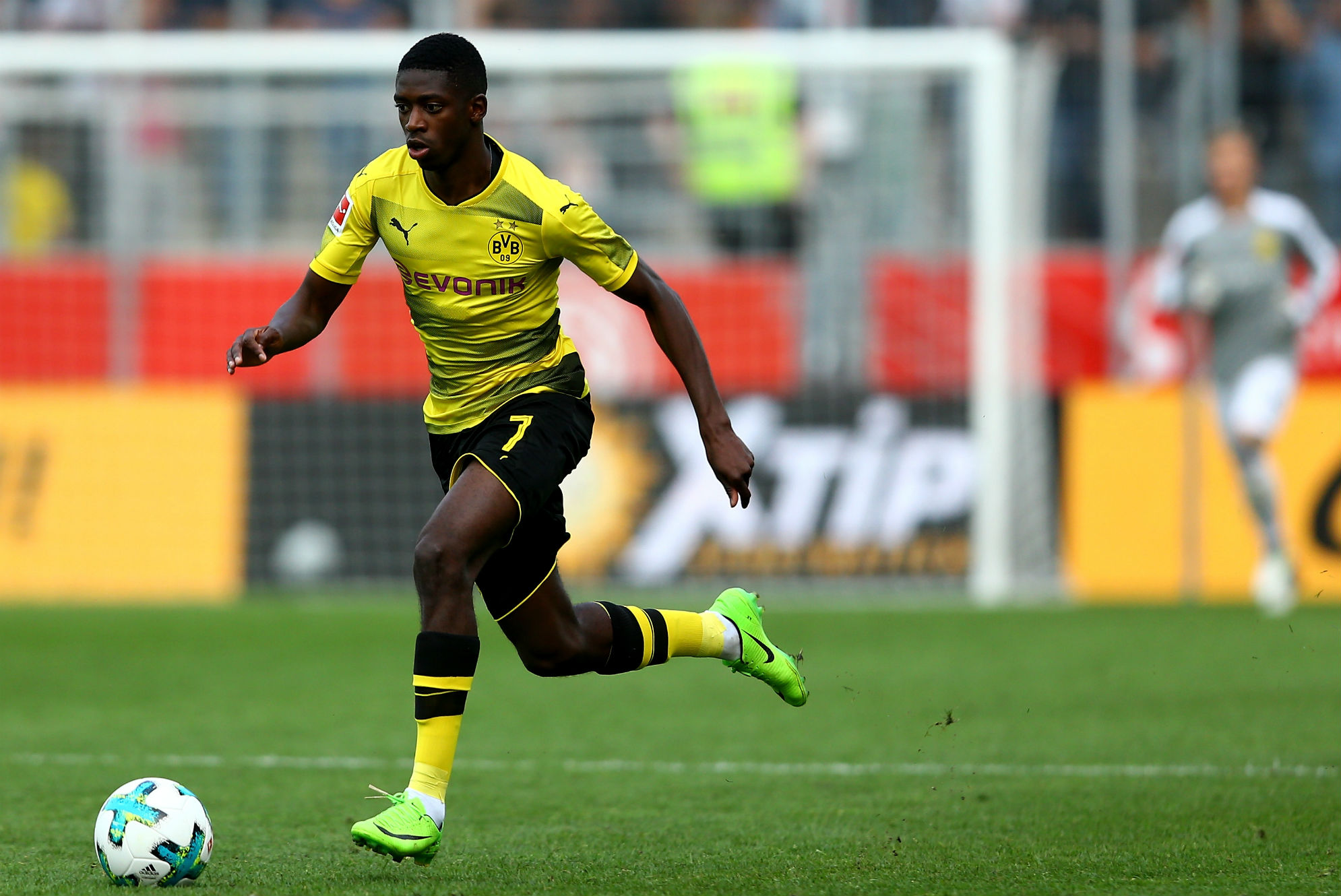 Dembele's stay-away was followed by a swift, brutal and as yet unspecified period of suspension by the club. He did not feature for Dortmund in their 4-0 trouncing of Rielasingen-Arlen in the DFB-Pokal last week and will be similarly absent against Wolfsburg in the Bundesliga opener this weekend.
Dortmund have up to now handled the developing reality pretty well. They have shied away from outright criticism of their bright young talent instead suggesting that his tender age and lack of experience are playing a part. There are also suggestions that an apology – should a move not materialise – would see him back in the fold.
It was clear from the very start that Dembele viewed Dortmund as a stepping stone and they are probably comfortable with that. He has made no secret of his desire to join Barcelona. He admitted in a February 2016 interview with French TV that it was his dream to pull on the shirt.
Plus, Dembele wouldn't be the first outstanding young attacker to build his career at the Westfalenstadion before moving on to bigger and better things and he won't be the last.
He might well have joined Barca or Bayern Munich when leaving Stade Rennais last summer but chose Dortmund in order to get first-team football and grow in less hostile surrounds. Dortmund however would have expected the Frenchman to stick closer to the terms of his contract which expires in 2021.
It was not the right moment for such a precocious – but untested – talent to arrive at Camp Nou last year but Dembele and those around him believe the time is now. The trouble is that it's not necessarily his decision to make no matter how angry he feels about being denied a move.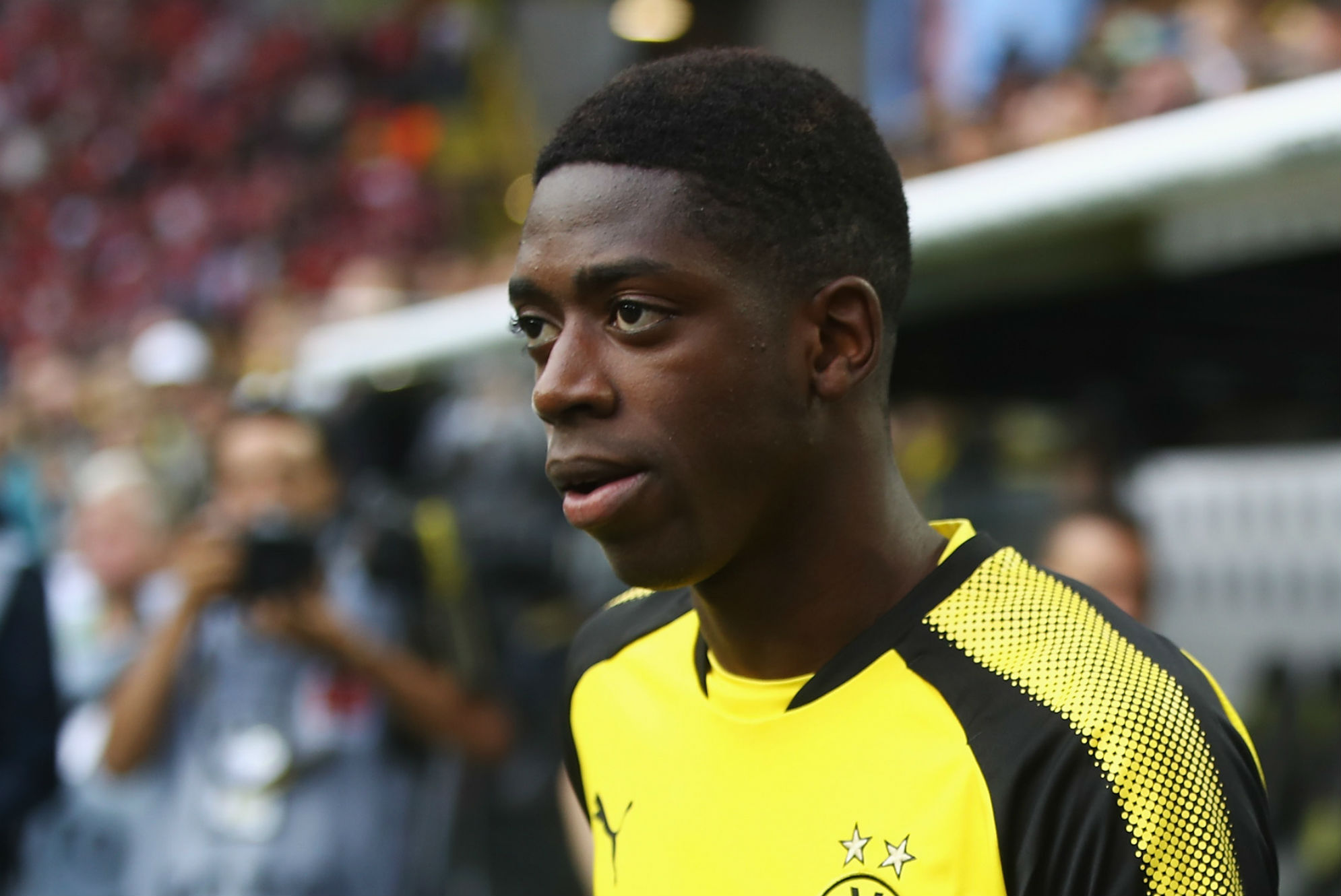 There is no question that Dortmund would sell for the right price but Barca are in fact impeded by the precedent they set by selling Neymar to PSG for €222m. Dortmund know Barca are flush and are not prepared to sell themselves short.
Barca are reported to have offered €100m for Dembele during a meeting in Dusseldorf airport earlier this month, according to local press Reviersport, but that was immediately rebuffed.
There are suggestions that Dortmund would deal for €135m to €150m but the indications from Catalonia are that Barca are not desperate enough to go that high.
Indeed it has been suggested in France that Barca are even ready to move on from Dembele given the difficulty they've had in prising him out of Dortmund's clutches so far. Their €222m won't go far in this climate and if they had to choose between Coutinho and Dembele then they would probably lean towards the Brazilian.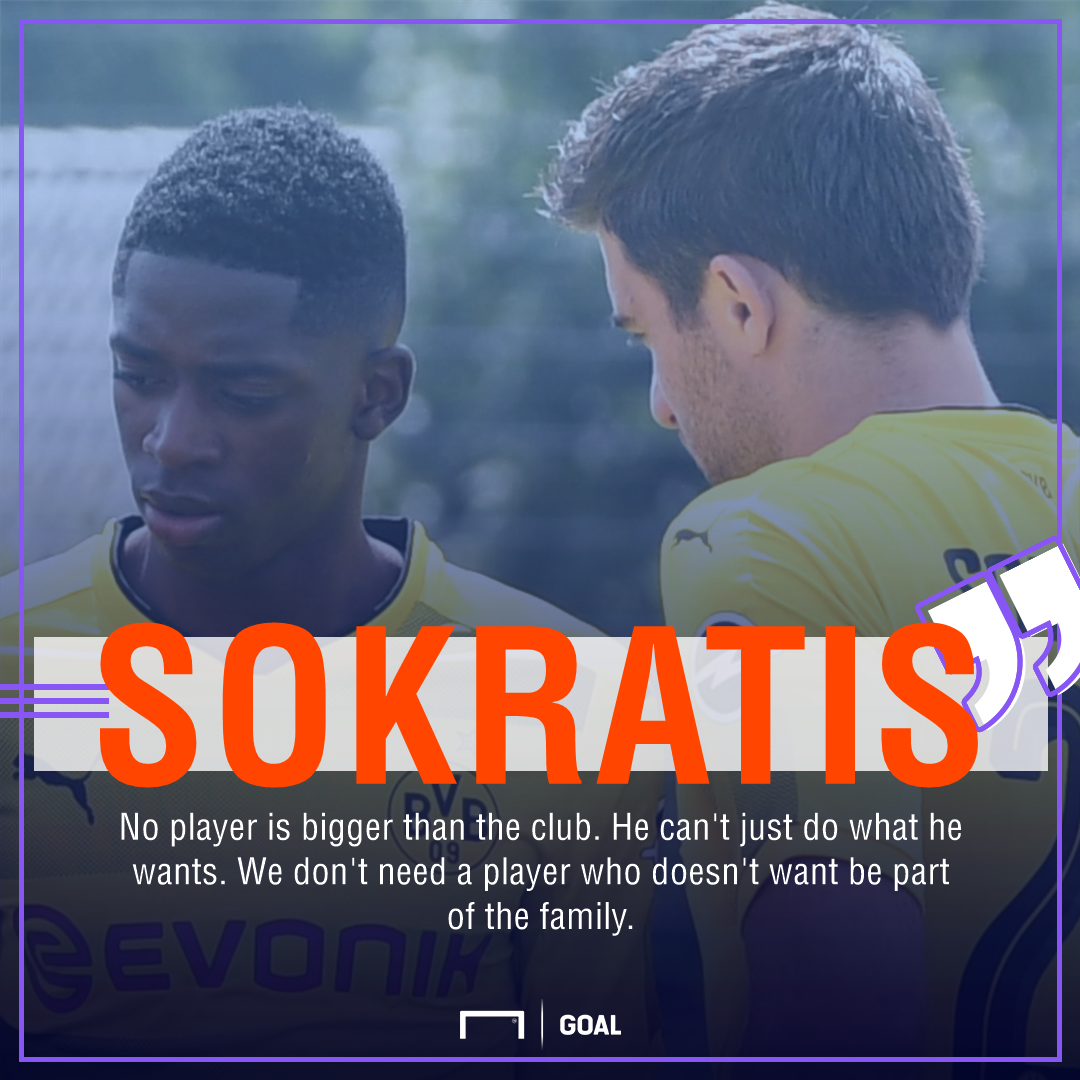 It was a bad move from Dembele to skip training last week, with his entourage led by agent Moussa Sissoko trying to make it as difficult as possible for Dortmund to hold him to the terms of his contract.
Dembele is nonetheless regarded as a well-liked member of the squad who is a key difference maker in matches with his individual skills but senior pros like Sokratis Papastathopolous and Gonzalo Castro have criticised his behaviour in the past few days.
The Greece international contrasted the situation to that of Pierre-Emerick Aubameyang. The forward would quite fancy a move away from Dortmund but has not disrupted his team's stability in pursuit of that. He has put his head down, got on with the job in a professional manner and continued to score goals. He got a hat-trick in that DFB-Pokal victory last weekend.
Dembele, Sokratis suggested, could learn a lot from that example. He could be in for another harsh lesson as the transfer window edges shut. Should Barca move on – having destabilised not only Dortmund's season but also Dembele's composure – he could be left with an embarrassing climbdown in order to return to the first-team picture. 
Let'