The Brazil international has been just once on the field since signing from Santos during the summer, much to the bemusement of the Nerazzurri's supporters
---
COMMENT
---
We live in strange times. The former host of Celebrity Apprentice has been democratically elected president of the United States, former Top Gear presenter Jeremy Clarkson has accused someone of a hate crime without a trace of irony and, just five months after joining Inter for just under €30 million, Gabriel Barbosa has seen just 16 minutes of game time.
Messi will help Neymar become the best in the world'
Admittedly, some things are more significant than the others – but the Milan derby is always an important occasion for Inter fans and many of them are presently asking them why their star summer singing from Santos will not start Sunday's showdown at San Siro. In fact, he's unlikely to even feature as a substitute. Why?
There have been no injuries, no dressing-room dust-ups, no reports of a poor attitude in training – it has simply been decided that the Brazil international is not yet ready for Serie A. "We need for him to understand how Italian football is and to give more," says Inter sporting director Piero Ausilio. "For now, he needs to be protected."
As former Inter coach Leonardo points out, that is quite the admission. "You cannot make a huge investment like that [€29.5m) and then say that the boy is not ready for Italy," the ex-Brazil international argued in La Stampa.
Leonardo is right – but only to a degree. Certainly, Gabriel's switch from Santos to San Siro was handled bizarrely.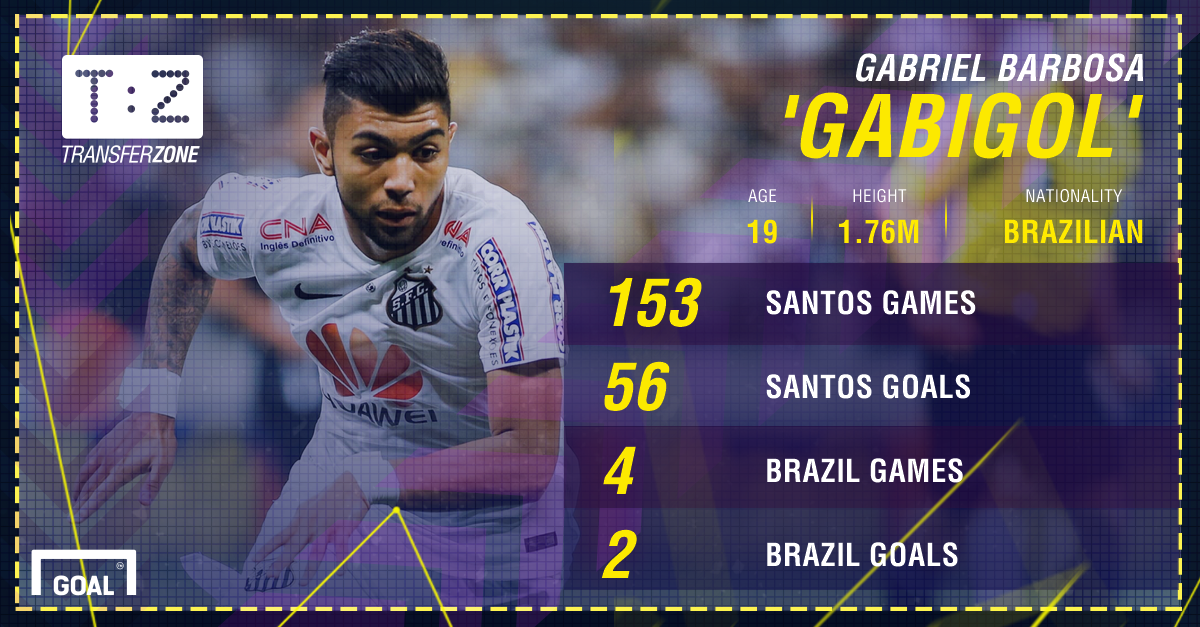 Granted, the Nerazzurri's desire to sign the Selecao starlet before the close of the European summer transfer window was wholly understandable, with Juventus having emerged as very real rivals for the gold medallist's signature.
However, after the deal was concluded, there was always the option to let Gabriel stay at Santos for the remainder of the year before belatedly arriving at the Giuseppe Meazza in January. If there had been understandable concerns over his fitness, why not let him fully recover from his exploits at the Rio Games in the comfort of his native Brazil?
Why move him immediately to Milan when it was clear that he would have to be left out of Inter's Europa League squad in order to work around Financial Fair Play regulations? Former coach Frank De Boer was, thus, deprived of the opportunity to blood the new arrival as part of weakened line-ups in a second-tier tournament.
Klopp: I think about football in my sleep
Perhaps even more pertinently, though, why did Inter thrust Gabriel upon a coach that did not want him in the first place?
In discussing Frank de Boer's dismissal as Inter coach after just 85 days at the helm, his twin brother Ronald claimed: "The squad was not suited to playing his style of football and was also decidedly too big. There were seven or eight players who should've left or he didn't want.
"I include among these Gabriel Barbosa. Frank had no say in that transfer, so Gabriel just arrived out of the blue."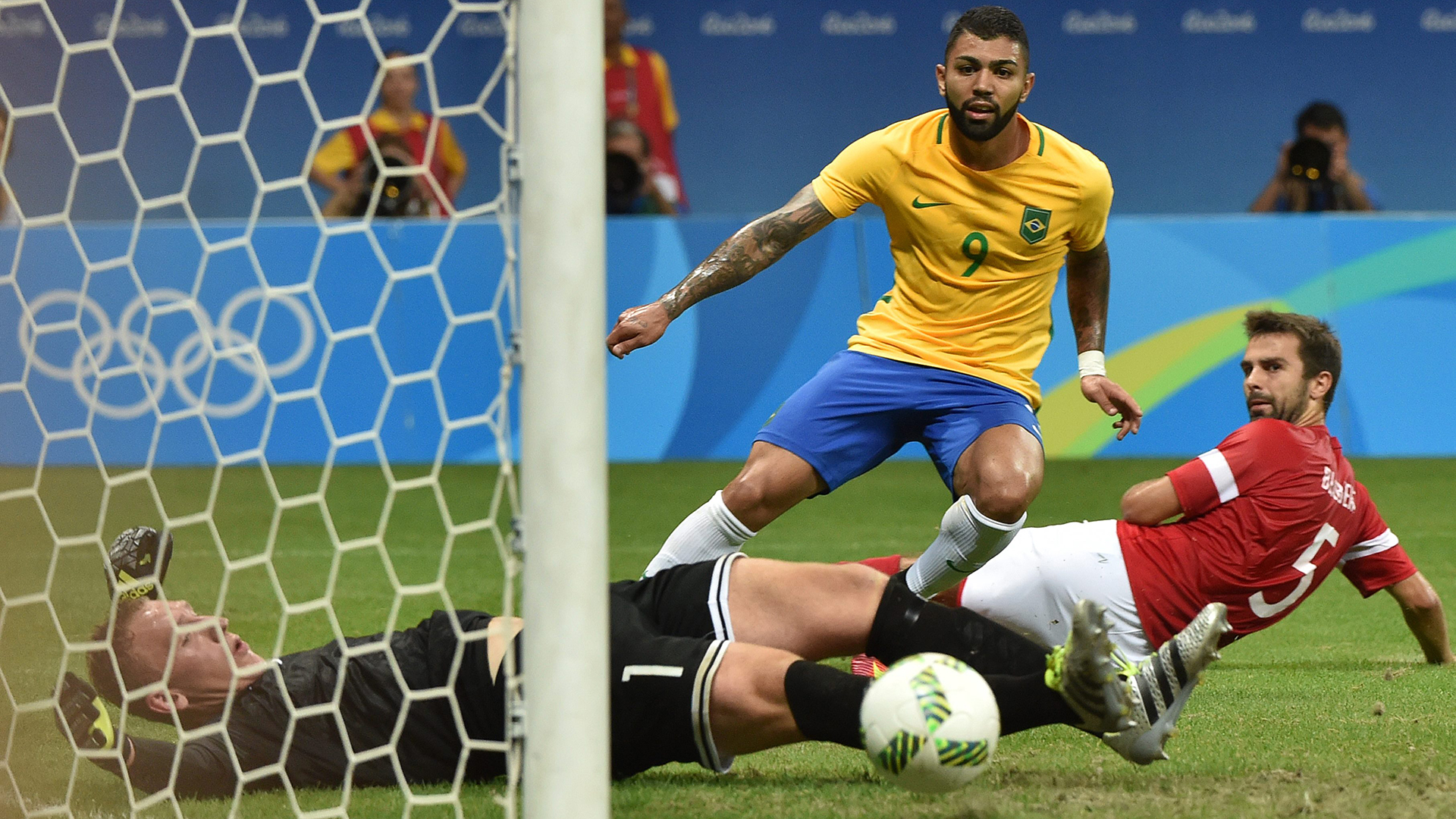 Of course, such a scattergun approach to transfers is nothing new for Inter and sadly indicative of the currently chaotic state of affairs at San Siro. Still, with the club's new Chinese owners, the Suning Holdings Group, now starting to flex their muscles, as evidenced by the way in which they took sole control of the appointment of Stefano Piolo as De Boer's successor, a semblance of order may soon be restored at Appiano Gentile.
That should aid Gabigol's attempts to settle at San Siro. After all, the 20-year-old was Suning's statement signing, a message to the frustrated fans that the new Inter would be built around exciting young talent.
The supporters responded with unbridled enthusiasm to Gabriel's acquisition, mobbing the attacker when he touched down at Milan's Malpensa Airport in August. Their excitement was understandable. This is a versatile attacker who scored more than 600 goals at youth level for Santos – hence the nickname, 'Gabigol' – and racked up a half-century of strikes for the senior squad in fewer games than Neymar.
No Ronaldo in combined derby XI
After netting twice in his first four appearances for his country, Gabriel then teamed up with the Barcelona ace to fire Brazil to victory at the Olympic Games in Rio in August.
He has scored just twice since, in friendlies against Lugano and Renate. However, that Inter are taking an overly cautious approach with Gabigol could well be a positive rather than a negative. Leonardo, of all people, should be aware of the pitfalls of failing to employ a patient approach with prodigiously gifted player.
Philippe Coutinho was just 18 when he arrived at Inter in 2010 and, after initially seeing plenty of game time under Rafael Benitez, he featured just four times after Leonardo was installed as the Spaniard's replacement.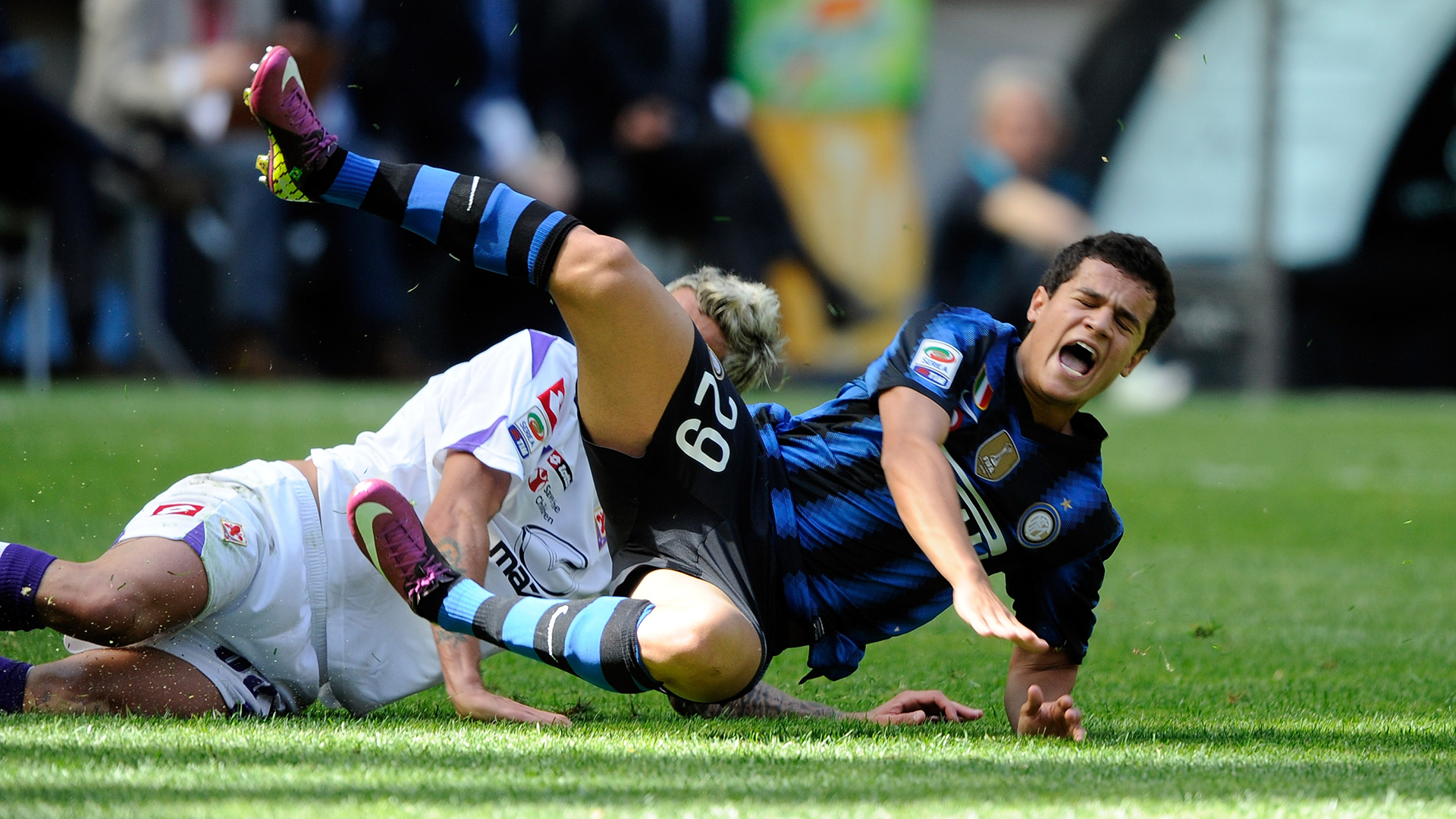 The Brazilian considered his compatriot too fragile and frail for the rough-and-tumble of top-flight football in Italy. Even after a successful loan spell at Espanyol during the second half of the 2012-13 season, and despite the desire of Leonardo's successor, Andrea Stramaccioni, to hold onto Coutinho, the diminutive No.10 was eventually sold to Liverpool, for just €13 million. He is now arguably worth at least five times that figure
Indeed, that Coutinho has now established himself as one of the best players in the Premier League and a regular starter for the Selecao has only made Inter more determined to learn from past mistakes.

"He's young and we must not forget how little time we gave to Coutinho at Inter," Ausilio pointed out. "We first loaned him out and then we sacrificed him [to buy other players].
"These days people expect a boy of 20 to be immediately ready and capable of winning games on his own.
I'd vote for Pique as Barca president – Guardiola
"Gabriel is good, but until now he's found a lot of internationals ahead of him and little space. His moment will arrive."
Indeed, Gabriel is too good to write off after just a few short months. As former Lyon midfielder Juninho prophetically said of Gabigol's signing in August: "Much will depend on the effort and intelligence that he'll show when he comes to Europe, and also on the way he integrates. Brazilians normally need a bit of warmth."
A little patience can also make all the difference in the world, as Inter know too their considerable cost.