The World Cup winner believes Liverpool's Brazilian star is one of the best midfielders in Europe on current form and would not look out of place at Camp Nou
---
EXCLUSIVE
---
Xavi has declared Philippe Coutinho would be a welcome addition at Barcelona, adding that he has no doubts the Liverpool star would make the grade at Camp Nou.
The Brazilian playmaker has been generating plenty of headlines of late, with his efforts in the Premier League reported to be drawing admiring glances from La Liga.
Goal 50: The best footballers of 2016
And Xavi, who is no stranger to what it takes to make the cut at Barcelona, considers the Samba star to be a "special" player and one whose current form establishes him as one of the best midfielders in Europe.
The World Cup winner is unsurprised the 24-year-old has been linked with the Spanish champions, hailing Coutinho as part of an elite group of talent that would improve Luis Enrique's squad in Catalunya.
However, the Catalan insists there is no rush for Coutinho to take that leap, with it important that he remains focused on the present and ensures that his standards are not allowed to dip.
Xavi told Goal: "Coutinho is a player I have always thought is special – but under [Liverpool coach Jurgen] Klopp he has gone up another level. On form there are not any better midfield players in Europe.
"He has always shown quality but now he is consistently playing well and that is good news for Liverpool if they want to really challenge for the title.
"He is playing under one of the most intelligent coaches in Europe. Klopp has a lot of experience at developing world-class players, so it is a good club for him to be at."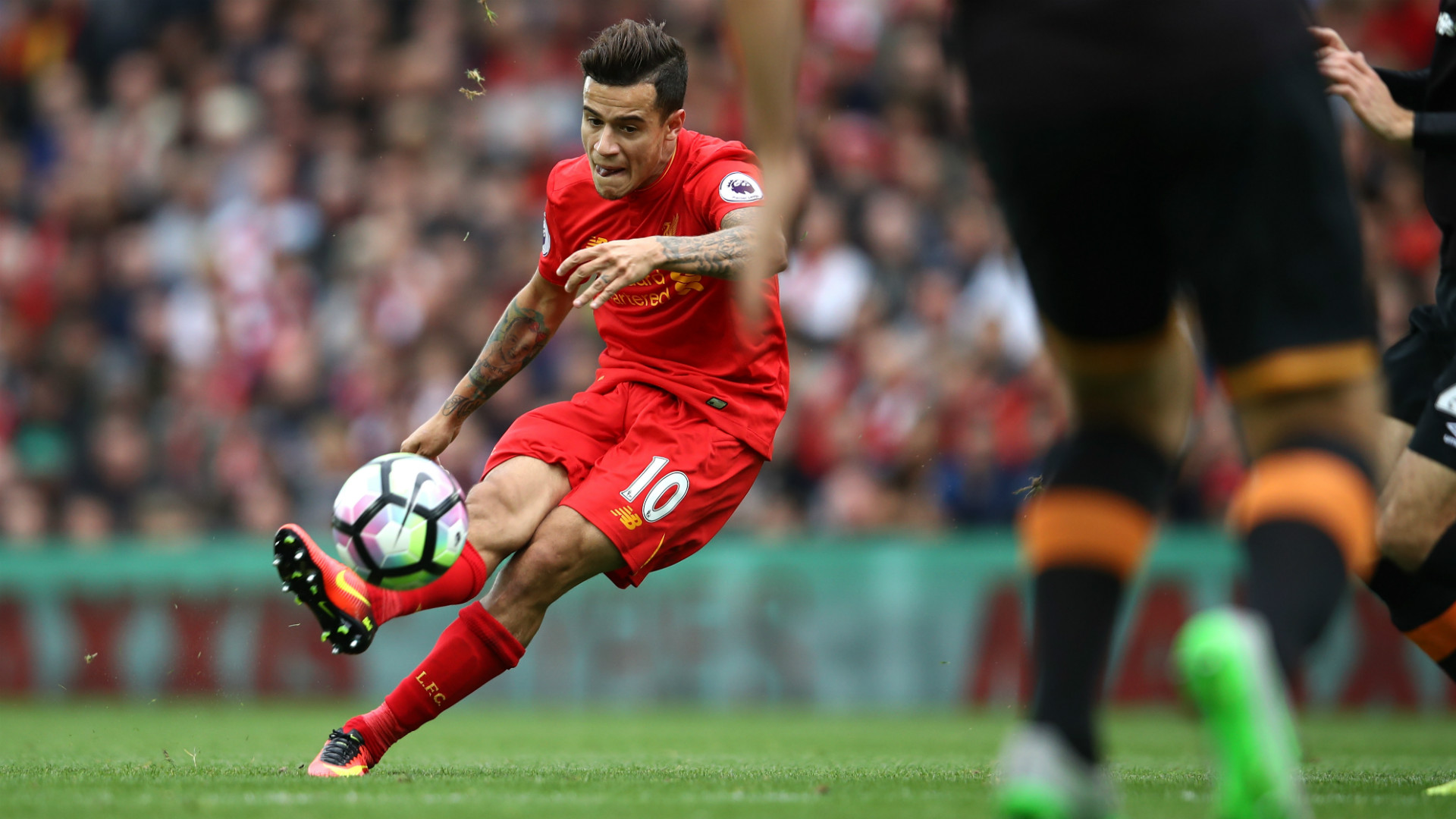 On the Barcelona links, Xavi added: "When you play at the level he is there is always going to be talk, but for now he needs to ignore all that and stay focused, because I think Liverpool have a real chance this season.
'Coutinho targeting titles at Liverpool'
"There are not many players that can improve Barcelona, but if you are asking me if he is one of them, on this form, I think he is. Technically he is very good. He would suit Barcelona's philosophy well."