The Liverpool midfielder is reported to be a summer target for the Catalan giants as they attempt to reinforce their squad but where would he fit in at Camp Nou?
Barcelona are reportedly set to raid Liverpool once again, as they have set their sights on Brazil international midfielder Philippe Coutinho.
Messi, Ronaldo, Suarez? We count down the 50 best players in the world in the 2016 Goal 50
The 24-year-old has starred for the Reds under Jurgen Klopp, scoring five goals and providing five assists in 2016-17, and has thus attracted attention from Europe's elite clubs.
Reports from Spain suggest that both Real Madrid and Barca covet Coutinho, who is rapidly evolving into one of the finest playmakers in the country.
An excellent dribbler and a fine passer of the ball, Coutinho would be an excellent fit for both sides but it would appear that Barca are prepared to launch a charm offensive.
Former midfield star Xavi has claimed that Coutinho would improve the club and it is not difficult to imagine the Brazilian strutting his stuff at Camp Nou.
But where would he fit under Luis Enrique?
Barca's strongest midfield three currently comprises Andres Iniesta, Ivan Rakitic and Sergio Busquets and Coutinho would likely replace the Croatia international were he to sign for the club, thus operating as the tip of the midfield spear.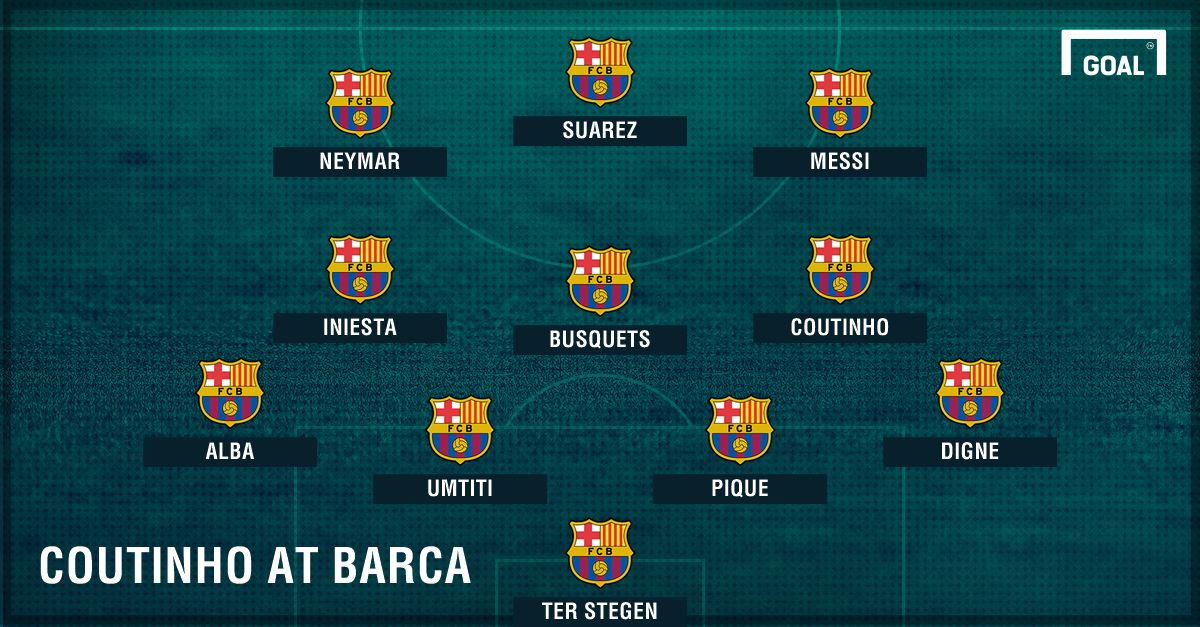 Providing support for Lionel Messi, Neymar and Luis Suarez, Coutinho would be able to rove forward and, one would expect, contribute a fair few goals to the cause.
Having replaced Rakitic, one would also not be surprised to see the Brazilian eventually usurp Iniesta, the 32-year-old who is approaching the twilight of his trophy-laden career.