"I have grown immensely since I've been here. Not only as a player, but also as a person."
The untamed curls have been substituted by a skin fade, once ink-free arms are now adorned by tattooed tributes to his parents, two brothers, wife Aine, and daughter Maria. A variety of Hollister jumpers have been discarded with more GQ-worthy attire filling his wardrobe, and the self-effacing 20-year-old who wasn't comfortable enough to greet in English now watches his only child count to double digits in the language.
Coutinho 21/20 to score vs. Saints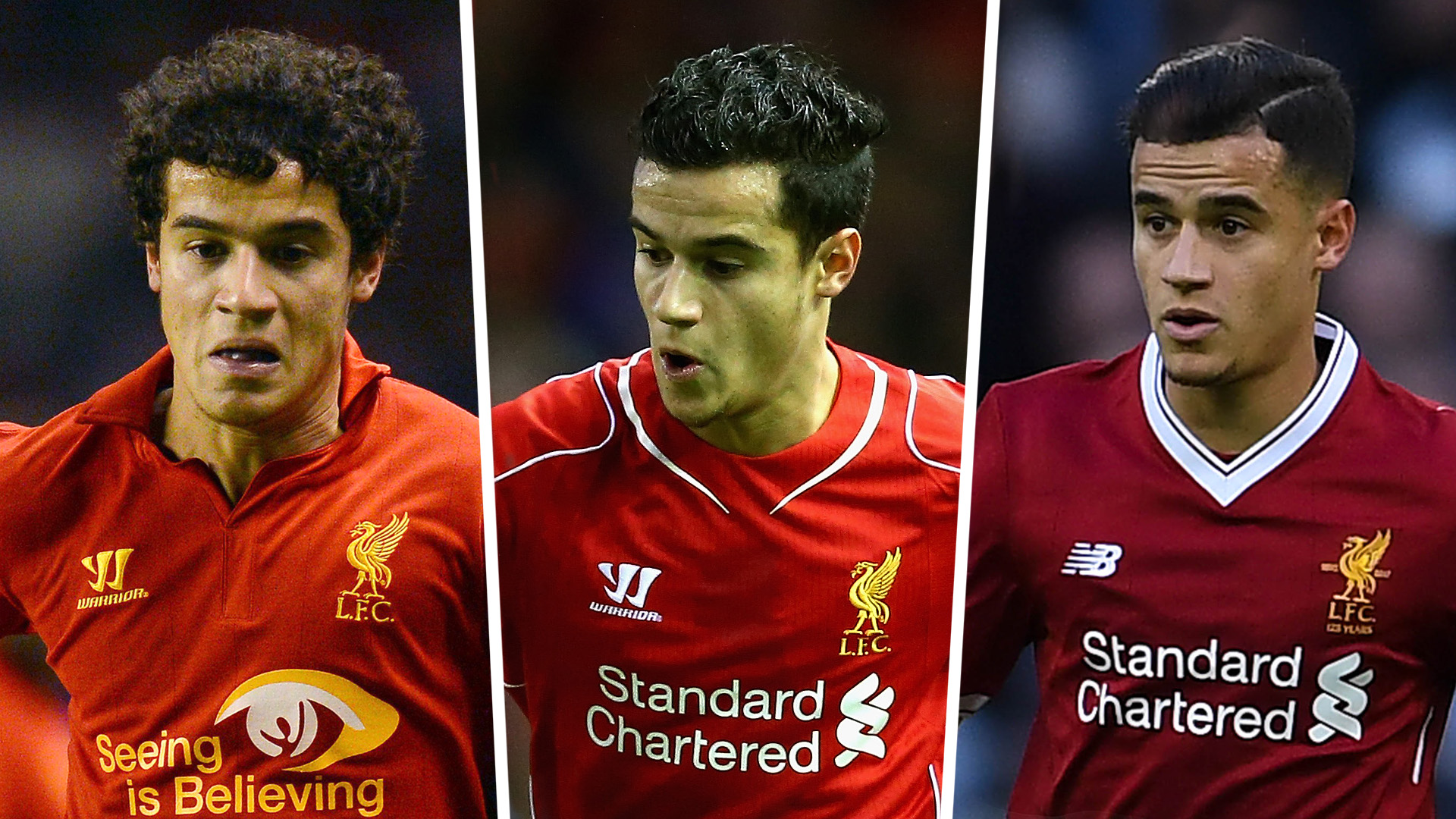 Gone is the idea that he can only function as a traditional No.10 and no longer does he operate in the shadow of another's spotlight. The gold dust that decorates games is now the gold standard that directs them.
Philippe Coutinho's personal and professional evolution at Liverpool has been, as per his own estimation, "immense". 
January 30 will mark five years since the Brazil international made the switch from Inter to Merseyside for £8.5 million, a period in which his metamorphosis from potential to a polished, premier player has been tiered. "I have become stronger here in every way," Coutinho exclusively tells Goal as he rewinds through this pivotal juncture of his career in Melwood's reception area.
"When I first came to England, there was so much to adapt to and learn. It was a completely different experience for me, but also a challenging, exciting one. 
"Every year, I've felt like I've taken more on and become better, more complete and mentally prepared – not only with football but life in general," the now expert free-kick taker, regular scorer and more accomplished conductor adds after being voted 43rd in the 2017Goal 50, which ranks the world's best players of the past 12 months.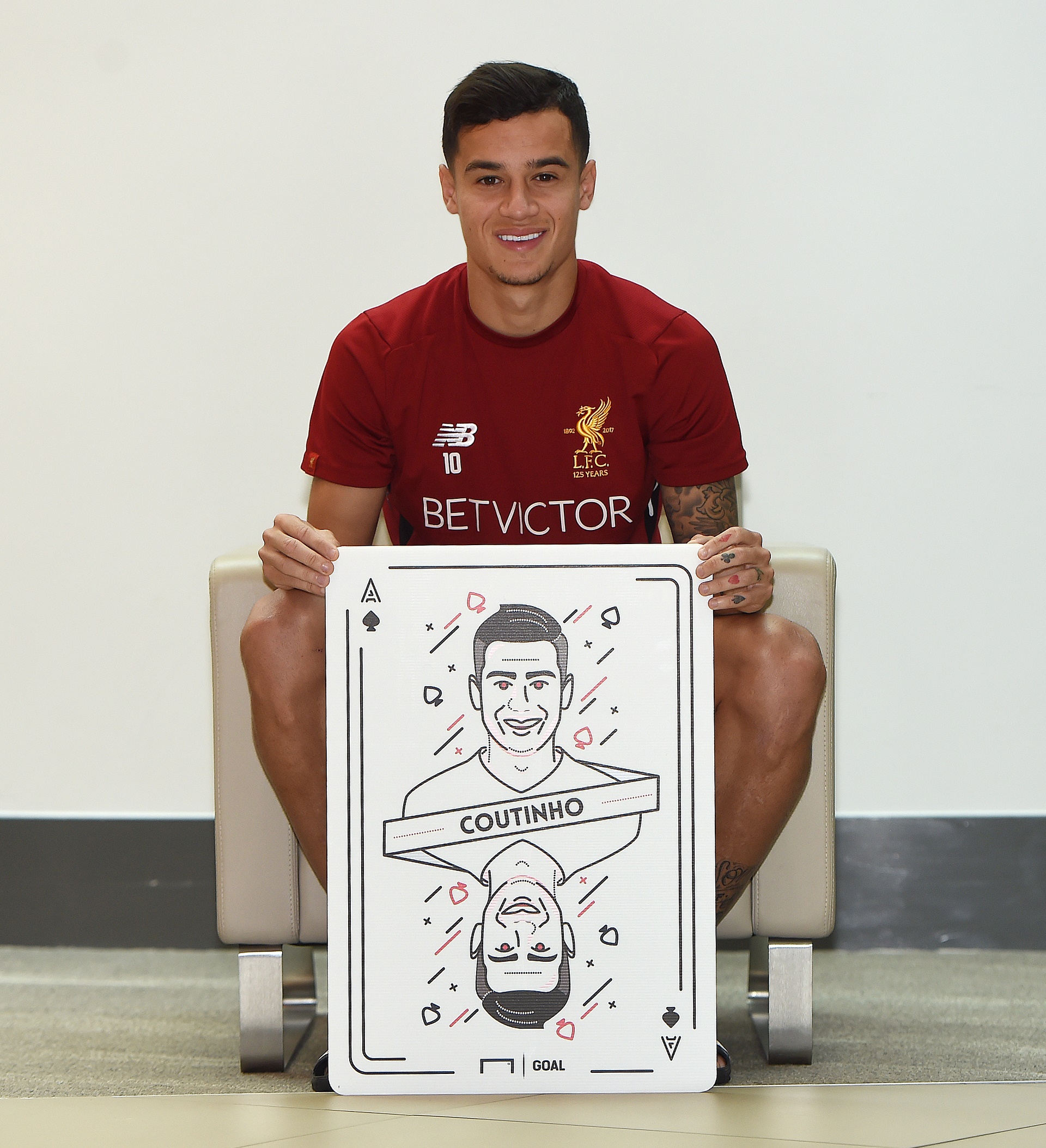 "I have never wanted to settle, because I know that improvement is something that doesn't stop. There are always new things you can pick up and many ways to develop. I'm happy with how much I've grown, but I'm not finished yet."
Coutinho is appreciative of his tactical advancement at Liverpool, which has added flexibility and greater authority to his game. Schooled in the expressive art of being an orthodox No.10 – aided by his futsal-fused grounding – the 25-year-old can now also be decisive as a left or right forward, No.8 or even the deepest-lying midfielder.
He protects the ball better, has greater discipline and comprehends how to effectively funnel the extra responsibility he assumes.
As Jurgen Klopp has underlined, Coutinho's intelligence in reading and manipulating space as well as his distinctive talent of 'playing the game in the future' – seeing moves so far ahead of others on the pitch – should not be restricted by a fixed position.
"When I arrived, I had only been seen or thought of as a playmaker," he remembers. "But I've had the opportunity to work with top professionals, real quality players, and under good managers, which has helped me understand the responsibilities of different positions and what each one requires.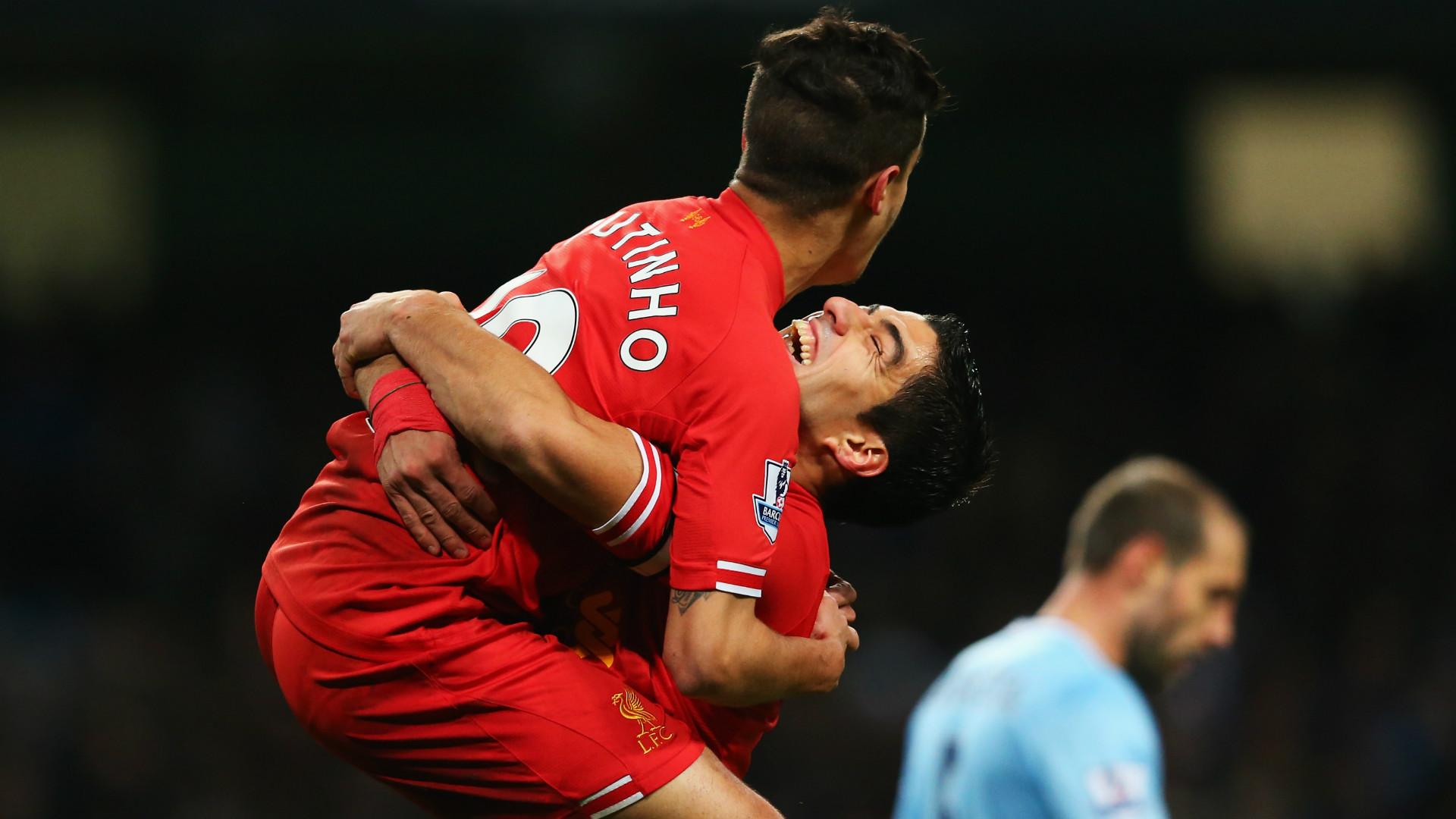 "I am used to and confident now in many areas of the pitch and it has made me more rounded – I don't just attack better, I defend better too."
The progression of Liverpool's highest-paid player at Anfield has resulted in him earning significant status for Brazil too, where is one of Tite's 'differentials'.
The 56-year-old tactician has enthused to Sport about Coutinho's "magic, that capacity to invent and create something, that change of rhythm, the way he builds play – it's crucial for any side", and saluted the of ability of the "articulator" to be expressive in possession and aggressive out of it.
Despite now being essential for his national team, Liverpool's top scorer last season with 14 goals in all competitions refuses to get comfortable.
"It is so hard to break into the Brazil side because there is never a shortage of good players to choose from," Coutinho explains.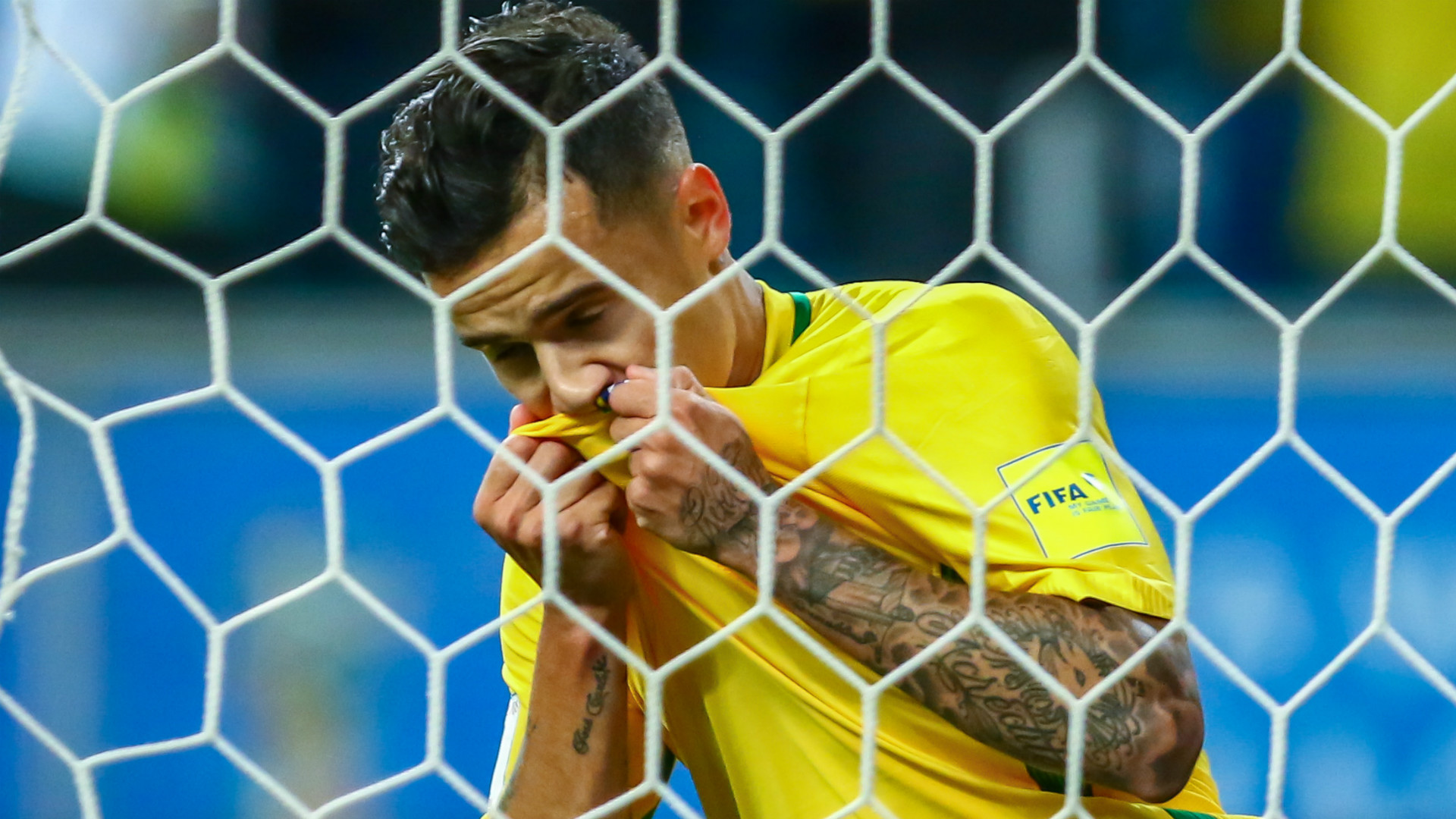 "No player owns their shirt – you have to continuously work for it. You have to make sure your performances at club level and every time you are called up are always at 100 per cent because the pressure never leaves to keep your spot. 
"I'm representing my country regularly now, which I am very, very proud of and I will do everything to keep my shirt."
Coutinho's ascent into the bracket of the game's elite exponents has been a pleasure for Liverpool turned to poison. The inevitability of the Ballon d'Or long-list nominee being courted by Barcelona had loomed large since 2015, when Neymar publicly declared his close friend and countryman's attributes would be welcomed at Camp Nou.
And it was the two-time La Liga champion's stupefying world-record transfer to Paris Saint-Germain this summer that forced the Catalans to ditch their long game and intensively pursue Coutinho, who had signed a new five-year deal sans a release clause with the Merseysiders in January.
Having considered the opportunity to become the reference point they build around during upcoming seasons, the player born in the shadow of the iconic Maracana stadium decided he wanted to further his career with Barca – despite his fresh commitment to Klopp's vision – and subsequently submitted a transfer request. 
Liverpool refused to sanction a sale in the summer with preparations for 2017-18 already active, turning down three offers – the final one of which was £82m, bloated by improbable release clauses to reach a headline amount of up to £118m.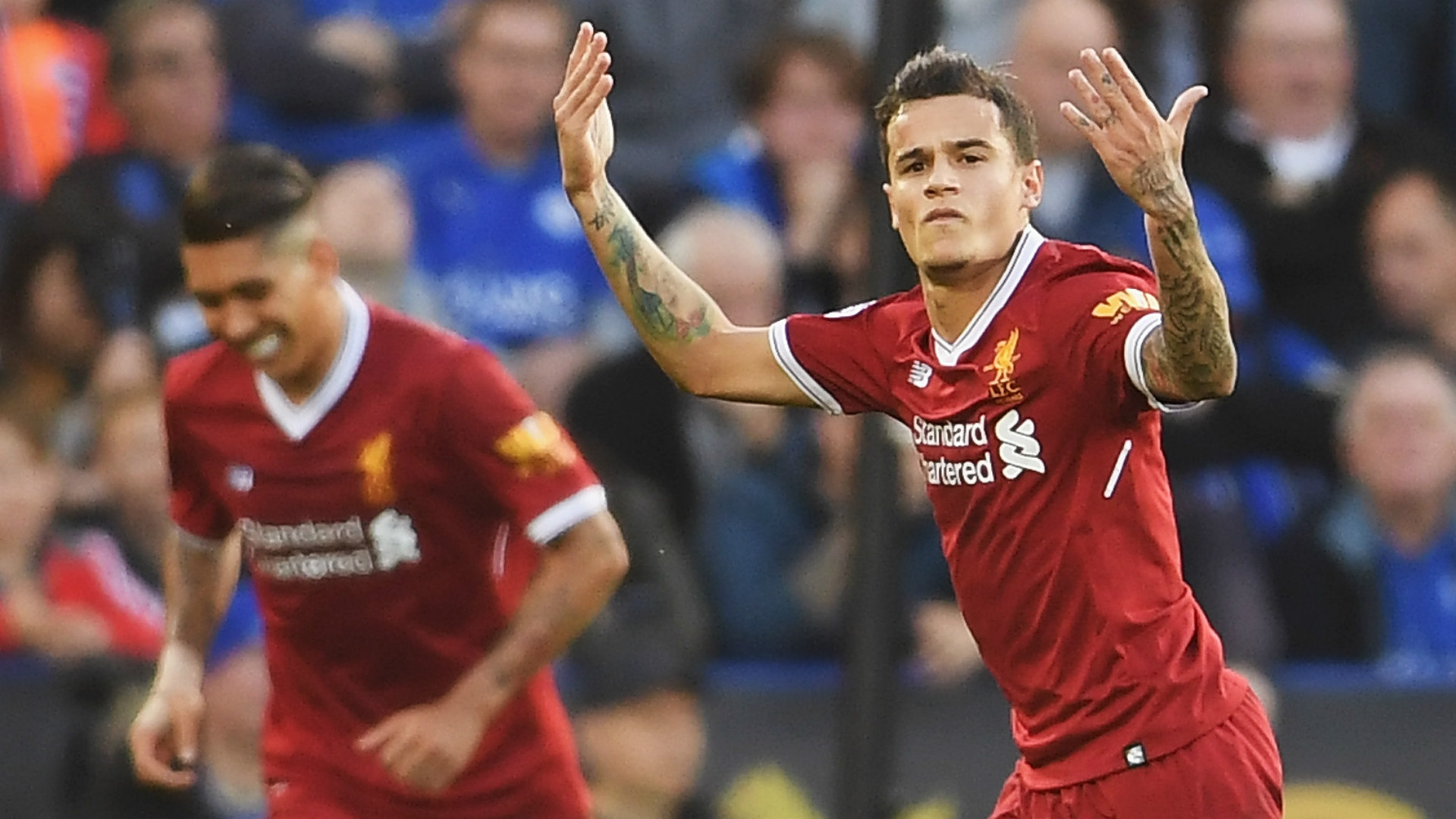 And as forecasted by their recruitment and backroom team given his disposition, Coutinho has responded to the failed move by resuming his task as the club's creative architect-in-chief.
Four goals and three assists have been produced in his nine appearances this season despite the complicated, consuming transfer drama as well as two injury absences. Indeed, the highest-scoring Brazilian in Premier League history is resolute in ensuring that he continues his betterment. 
"To be honest, I have never stopped to think about the player I wanted to become," Coutinho admits.
"I have idols and an idea of success, yes, but I never had a picture in my head of how it should look for me. I guess it's because I believe there's always ways to improve myself so there can't really be a complete picture – it's always a work in progress.
"I just aim to be the best version of myself in every aspect, every day."
Coutinho's story – which has already spanned four countries and as many clubs – seems odds-on to be filled in elsewhere, which would be hugely unfortunate for the league and Liverpool.
But regardless of how much change the virtuoso undergoes, he remains the well-mannered, grounded individual that first entered Melwood in 2013. 
As such, that Coutinho has grown into himself in English football with the platform and support given to him by Liverpool will always be acknowledged whatever follows in his ambit of elevation.
Let'