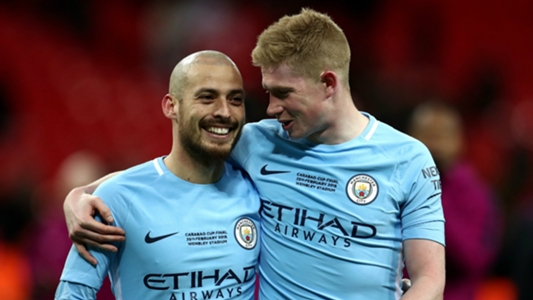 Liverpool need to be in the market for a Kevin De Bruyne or David Silva, says Jamie Carragher, with the Reds considered to be in need of a "bit more quality in midfield".
Jurgen Klopp did add in that area of the field over the summer, with Fabinho and Naby Keita drafted in from Monaco and RB Leipzig respectively.
There had, however, been departures from Anfield, with Philippe Coutinho leaving for Barcelona and Emre Can linking up with Juventus.
Carragher believes creativity is still missing in a key department , with Liverpool needing to look to Premier League rivals for inspiration when it comes to the next transfer window.
"We need a bit more quality in midfield, I think. That's all. Maybe he'll revisit that in January," the former Reds defender told This is Anfield .
"I just look at that midfield and I think we're missing that Coutinho type of player. Obviously, we went in for [Nabil] Fekir, so we're obviously looking for someone like that.
"We're trying to compete with City, and I look and they've got De Bruyne and Silva in there. I don't think we've got that sort of player.
"We've got different types of players and we don't play the same as them. But, now and again at Anfield, you're going to need someone to open up teams and do something a little bit clever.
"That's my only worry with this squad, but besides that, I think this could be Liverpool's greatest squad for the last 30 years."
Liverpool spent big in the last window , with Alisson and Xherdan Shaqiri also brought onto their books.
They did, however, have disposal funds following the £145 million ($192m) sale of Coutinho and Carragher doubts that they will invest so heavily again in January or over the summer of 2019.
He added: "I mean there's no doubt we've spent big in the last 12 months. But my argument to that is we had to sell our best player to spend big. Manchester United didn't have to sell anyone to buy Pogba, you know.
"City didn't have to sell anyone to buy Kyle Walker. We could only spend that much money because we sold Coutinho for an astronomical fee really.
"So, I don't expect Liverpool to be spending that type of money going forward, every single season, on two or three players."
Let'