Liverpool manager Jurgen Klopp has revealed he engaged in a "really good conversation" with Philippe Coutinho, but the player is not expected to be considered against Manchester City.
The 25-year-old, who tried and failed to manoeuvre a switch to Barcelona this summer, reported for training at Melwood on Thursday after returning from international duty.
Liverpool 16/5 to beat City
Phil Coutinho in #LFC training today pic.twitter.com/RMe5ZLdeMx
— Melissa Reddy (@MelissaReddy_) September 7, 2017
It was the first time he was involved in a full session since the club's pre-season camp in Munich, where he complained of back pain ahead of final friendly against Athletic Bilbao.
That injury, which sidelined the playmaker for all five of the club's fixtures this season, subsided while he represented Brazil, with their team doctors saying the problem was more to do with the stress over his situation.
"I know what people think, but Phil had the back problem a few weeks ago and couldn't train so that means he missed around about three weeks," Klopp told Liverpool's official website.
"Yes, he went to the national team and trained normally, but now we have to prepare for a normal season so we have seven games [before the next international break] and we saw training this morning and thought 'OK, maybe we should use him immediately' because he was really good, but that doesn't make sense.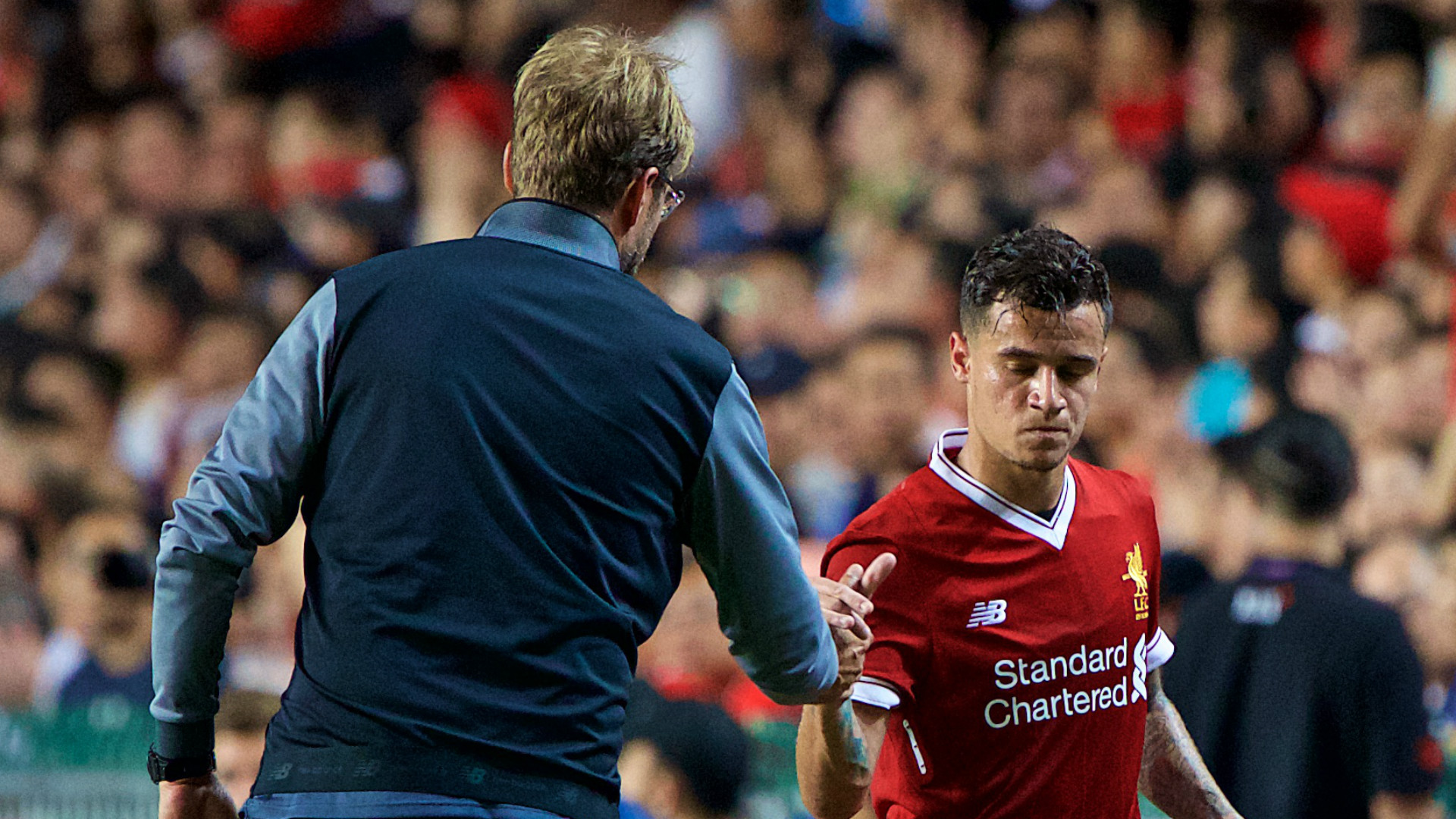 "We have now to continue with the pre-season, not too long, but in a few sessions we have to give ourselves the time because in the next month we have seven games. 
"We always have the same decision to make, 'does he need training or can he play?' and all that stuff. Yes, he will now do a little bit more than the other boys but he showed up in a very, very good mood and looks really promising."
Klopp confirmed that he has held fresh talks with Coutinho, who has scored in four of his six league matches against City.
"Of course – all good, all good. Nothing else to say, actually, so he's back and we had a really good conversation, so good," the Reds boss added.
Coutinho had submitted a transfer request to leave Anfield, but Liverpool were resolute in their definitive stance that he would not be sold in the transfer window just past, rejecting three offers bloated by add-ons from Barca.
Let'