Juventus midfielder Miralem Pjanic has reached an agreement with Barcelona to join the club in the summer, according to a report, with the Catalan giants offering a selection of players as part of a swap deal.
Pjanic has been on Barcelona's radar for quite some time, with the club registering three failed attempts to bring him to Camp Nou between 2016 and 2018.
Barcelona instead signed André Gomes in 2016, Paulinho in 2017 and Arthur Melo in 2018.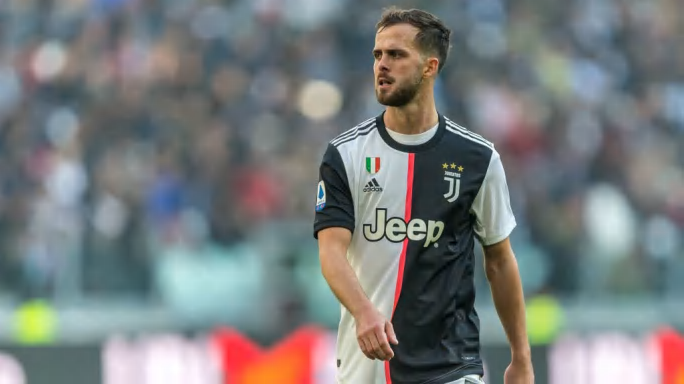 According to a report in La Gazzetta dello Sport, Barcelona are to offer up the latter in an exchange deal for Pjanic.
The Juventus midfielder has supposedly 'said yes' to the deal and is prepared to swap Turin for Barcelona, but the proposed move hinges on the two clubs finding a counterpart in the transfer.
Arthur is undecided on moving in the opposite direction, and his reluctance could prove to be a sticking point. The 23-year-old has been a regular in the Barcelona midfield since signing from Brazilian side Gremio in 2018, making 67 appearances in all competitions. His contract at Camp Nou runs until 2024.
Should Arthur turn down the opportunity to move to Juventus, Barcelona are willing to offer Arturo Vidal and Ivan Rakitic instead.
Juventus would be prepared to do a deal involving Arthur, but would be less willing to part with Pjanic if they received Vidal or Rakitic in return. According to the report, they are not convinced by Rakitic, while Vidal's age – 32 – is a stumbling block. Pjanic has three years remaining on his Juventus deal, having signed an extension in 2018.
The 30-year-old joined the Old Lady from Roma for £28m in 2016, collecting six major trophies during his four years with the club.
Pjanic has made 32 appearances this season, chipping in with three goals and four assists to help Juventus to the Serie A summit prior to the league's suspension.
Let'