The Reds boss acknowledges that his Brazilian playmaker is still short of his early-season standards after working his way back from injury
Liverpool boss Jurgen Klopp is aware that Philippe Coutinho is yet to find the consistency in his game which made him such a threat over the early part of the season.
As the Reds enjoyed a productive first half of the 2016-17 Premier League campaign, their Brazilian playmaker was at the centre of much of their best work.
Coutinho's creative ability and eye for goal made him a handful for any opponent, with the target found six times in all competitions before early November.
Klopp: I respect Guardiola a lot
He was, however, to suffer an ankle injury against Sunderland which kept him out of action for the best part of two months.
Since returning to the fold in January, the 24-year-old has been unable to rekindle his talismanic spark, with one consolation effort netted in a 3-1 defeat at Leicester.
Klopp acknowledges that the key man has left room for improvement over recent weeks, but he is prepared to be patient with a prized asset and is confident that his best form can be found.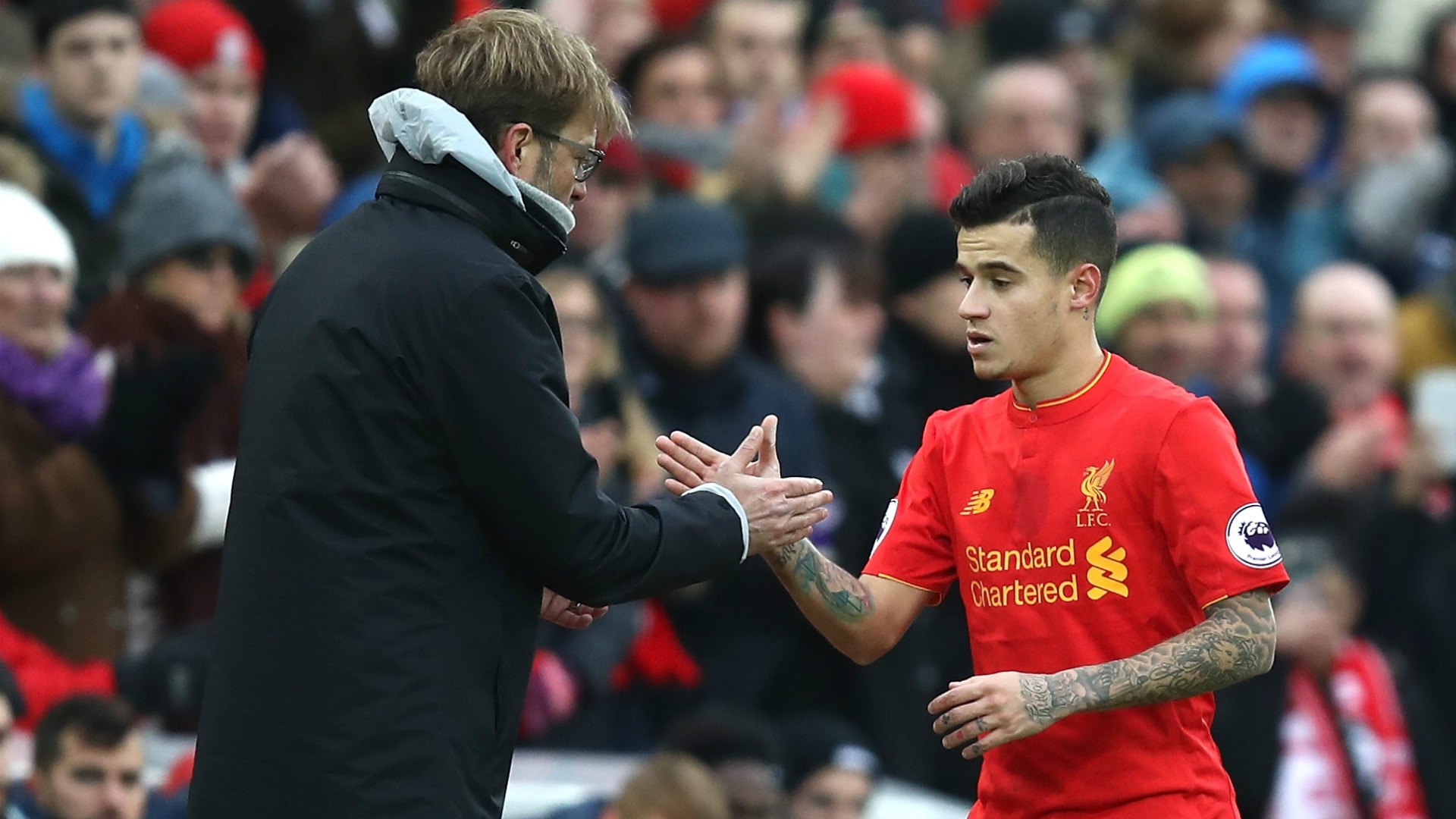 The German coach said ahead of a crunch clash with Manchester City on Sunday: "That's the life of an outstandingly good football player like Phil.
"The influence of him on the game is really big. If he is not at 100 per cent you miss something, that's how it is.
"But two weeks ago we played Arsenal and he did really well. Yes, Burnley again was not the best game, but he misses in this moment – which is pretty normal after a long injury – this kind of consistency.
Wijnaldum is Liverpool's golden thread
"But the training week so far was perfect, he presented himself really well; it was fluent, confident and looked really well.
"There are always steps in this direction. Sometimes it works. It's about, in this moment, consistency but he is in a really good way."
While Coutinho has not been firing on all cylinders of late, Liverpool have played their way through a new-year wobble to pick up three wins in their last four outings and keep themselves on course for Champions League qualification.