Brasil Global Tour look back at the key talking points from the Selecao's early Copa America Centenario exit on Sunday
---

ANALYSIS
---
Brazil saw their Copa America Centenario campaign come to a premature end on Sunday as a controversial 1-0 defeat to Peru sent them crashing out at the group stage.
It was the first time since 1987 that the Selecao have failed to make it past the first round of a Copa America tournament.
Dunga's expansive side made a good start to the match, impressing in the first half with an attacking 4-2-3-1 that saw Santos playmaker Lucas Lima replace the suspended Casemiro – an approach the coaching staff had been experimenting with since the Chevrolet Brasil Global Tour victory over Panama last month.
---

READ MORE:


Report: Brazil 0-1 Peru | WATCH: Peru's controversial winner | Dunga balsts referee
---
But the eight-time South American champions failed to turn their dominance into a lead and ultimately went out to a Raul Ruidiaz winner 15 minutes from time.
Below Brasil Global Tour looks back at some of the key talking points from the Selecao's early exit.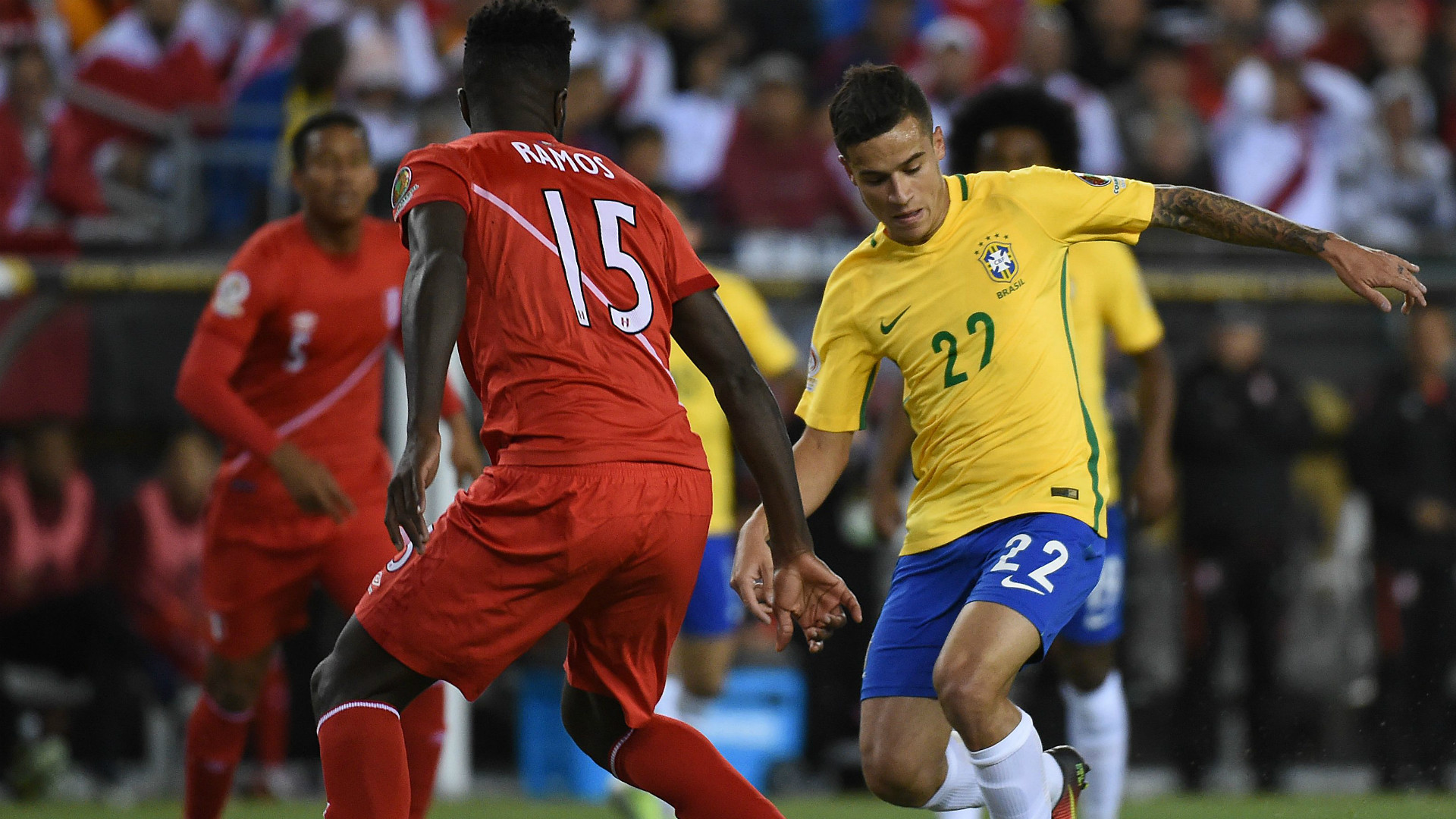 After the victory over Haiti brought a brilliant performance from hat-trick hero Philippe Coutinho, all eyes were on the Liverpool man to continue to deliver in the final third. But this time out he could not have the same impact.
A number of misplaced passes as Brazil lost their rhythm in the second half meant he failed to settle into the game and was nowhere near as deadly as he had been in front of goal last time out. Coutinho had waited so long for an opportunity to be a real protagonist for his country, but the team's lack of cohesion after the break made it very difficult for the Liverpool man who will no doubt go on to be a future star of the national team.
Gabigol – close but not quite close enough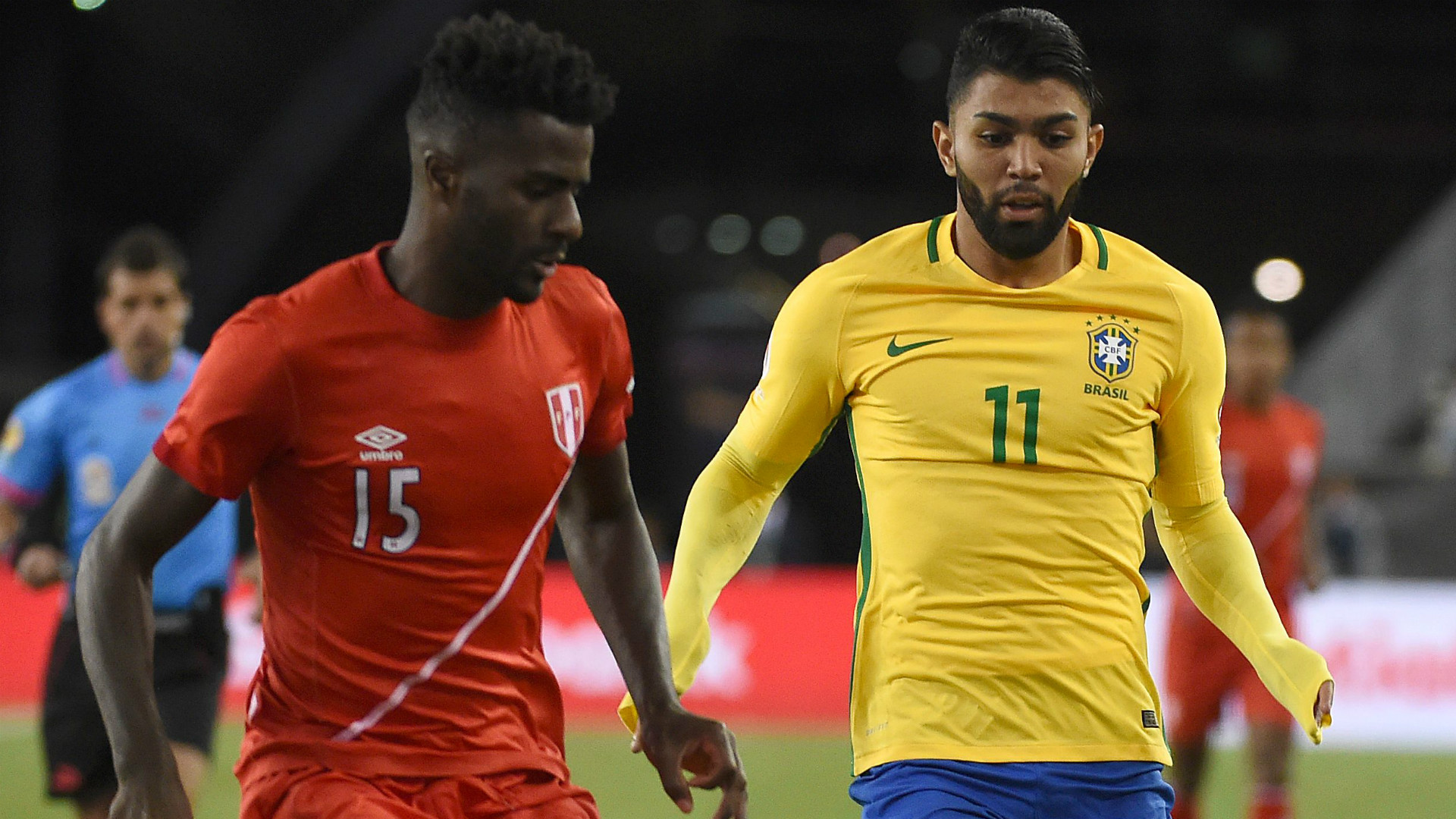 The past couple of weeks had seen Santos starlet Gabriel 'Gabigol' Barbosa grow from promising youngster into bonafide senior international, coming off the bench to hit two goals in three substitute appearances as he made his first steps in the national team.
Against Peru he was handed his first Brazil start and twice went close to breaking the deadlock in the first half. First he received a low pass and turned expertly to roll a shot towards the far corner, but was denied by a fine save. Then he hit a snap shot that stung Pedro Gallese's hands but was not accurate enough to beat him. Gabigol was replaced by Hulk with 20 minutes remaining. It was a disappointing ending to a whirlwind few weeks for the 19-year-old, but he'll be back in August to star at the Olympics.
Dunga's brave approach doesn't pay off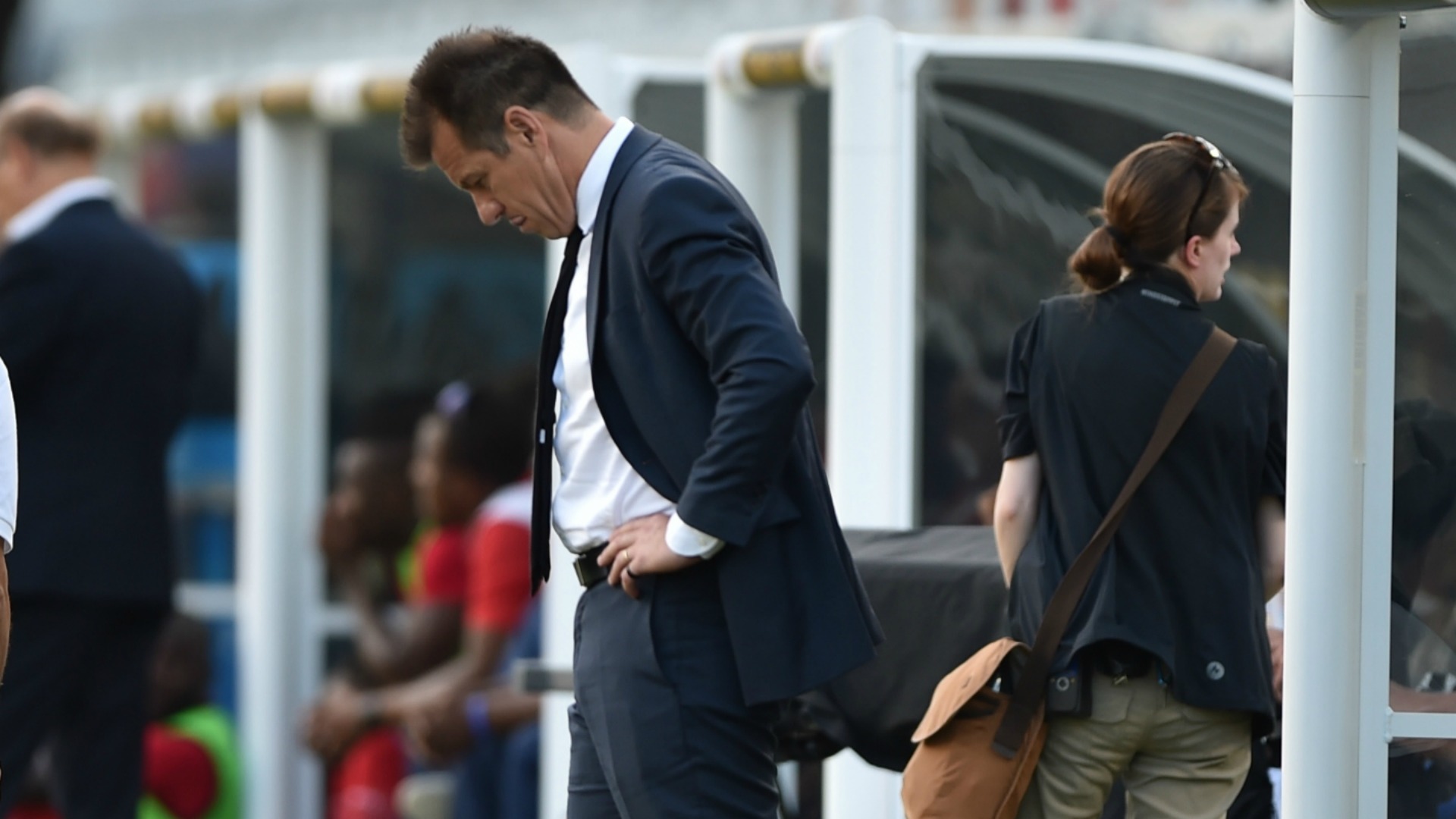 With no Casemiro and youngster Walace the only outright defensive midfielder at his disposal, Dunga took the bold approach of fielding a midfield without a holder to sit in front of the back four. The position has become so entrenched in Brazilian football that it was an extremely brave decision from a coach previously criticised for his pragmatic approach.
But despite his courage to take the game to the opposition and introduce more possession to his side, the second-half performance was well below par as his side failed to create clear-cut chances and ultimately bowed out to a goal conceded on the counter-attack.
Subsitutions fail to make the difference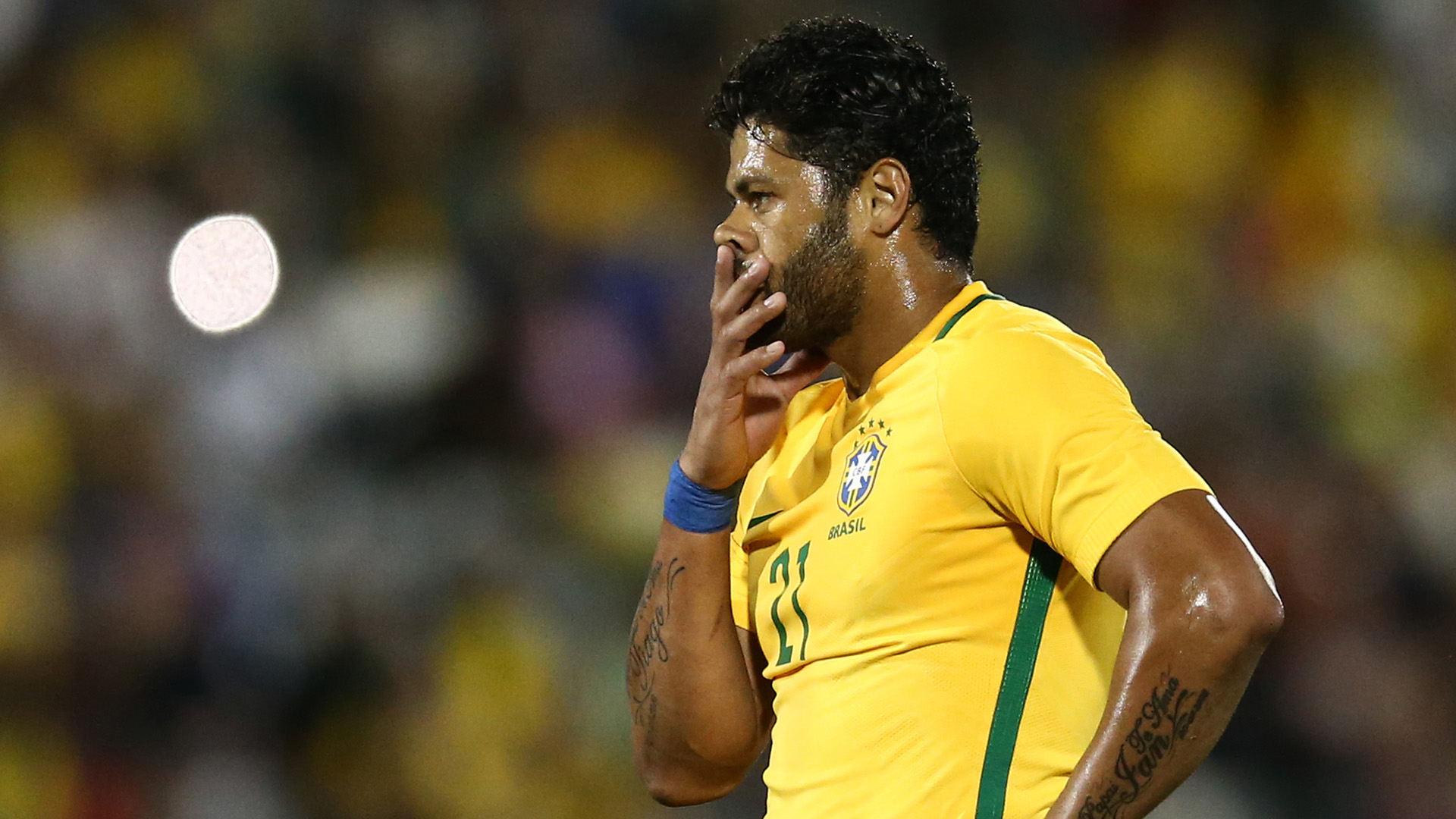 As his side struggled to find the sort of cohesion they showed in the first period, local commentators insisted that changes were needed if Brazil were to arrest their sudden decline. Six late withdrawals had left Dunga without a number of his preferred options from the bench.
The Selecao needed something extra, but only one change was made as Hulk came on to replace Gabigol. Perhaps the likes of Lucas Moura and Paulo Henrique Ganso could have added something extra. Regardless, the one change Dunga did make so very nearly paid off but Elias couldn't convert a glaring opportunity at the death after a fine cross from Hulk.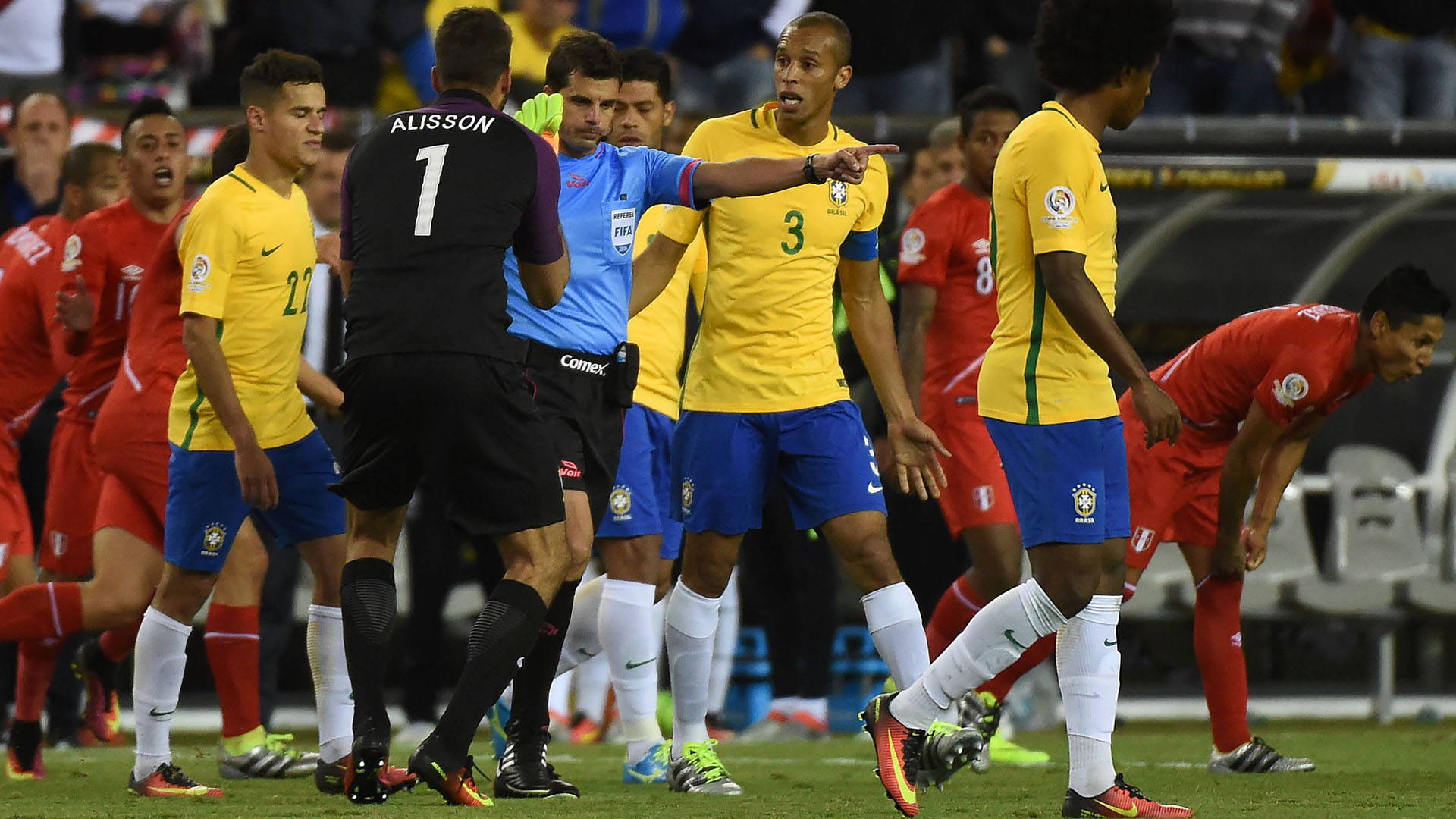 As Ruidiaz and his colleagues set off towards the corner flag in wild celebration, it was clear to see that something wasn't quite right. Brazil goalkeeper Alisson led the protests, insisting the Peru attacker had used his hand to swat in a cross that was bending behind him.
The referee and his assistants took almost six minutes deliberating over the incident, with everyone in black appearing to have missed the handball. The big screen in the stadium would later show it was clearly Ruidiaz's hand that sent the ball into the net. But it didn't matter. Brazil were behind and they would bow out.