Philippe Coutinho, wrapped in apprehension, would have run through the differing scenarios in his head as soon as he swallowed the reality that a move to Barcelona would not materialise this summer.
Having handed in an unsuccessful transfer request to facilitate the swapping of Anfield for Camp Nou, while not featuring for the Merseysiders during that period due to a back injury that then dissipated on Brazil duty, how would he be received at a home game?
Would the crowd vocalise their disappointment in the 25-year-old's actions through piercing jeers? Would they be ambivalent? Or would they be happy to have him representing the club again?
Coutinho will have imagined all three eventualities – and often too – ahead of the question finally being answered on Wednesday night in the 2-2 Champions League draw with Sevilla.
On 76 minutes, as Emre Can left the pitch, the German midfielder was naturally clapped off. But as the substitution announcement continued over the tannoy with "to be replaced by No. 10, Philippe Coutinho," the applause amplified and was accompanied by a thunderous cheer that filled the ground.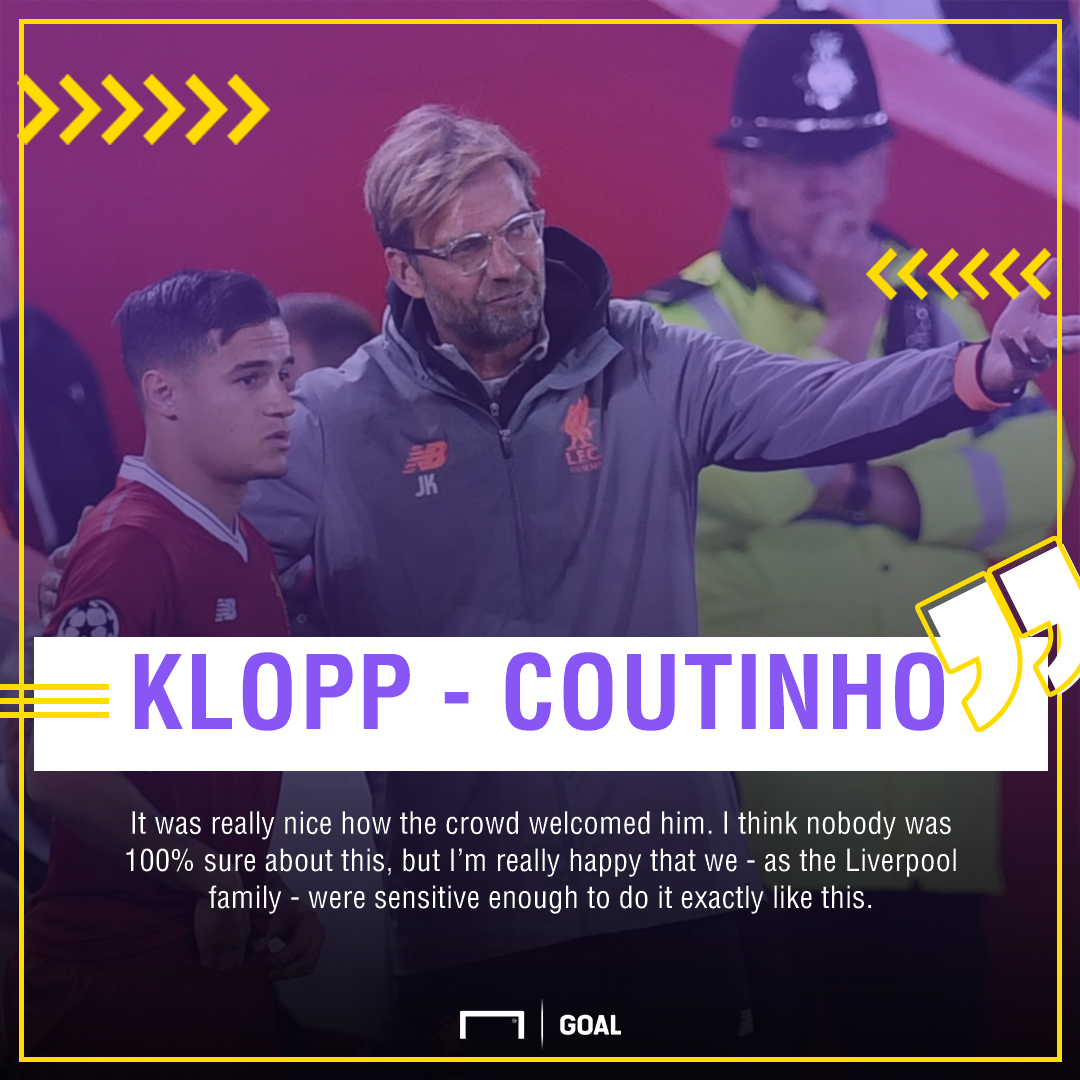 There are matches to be won and ambitions to be met with the Brazilian still central to both of those aims, so the Liverpool fans in attendance smartly chose to support rather than chastise him.
"It was really nice how the crowd welcomed him," Jurgen Klopp said ahead of Saturday's hosting of Burnley. "I think nobody was 100 per cent sure about this [reaction], but I'm really happy that we, as the Liverpool family, were sensitive enough to do it exactly like this.
"I think it was good for him. He has trained outstandingly in the few sessions we've had so far together since he's back."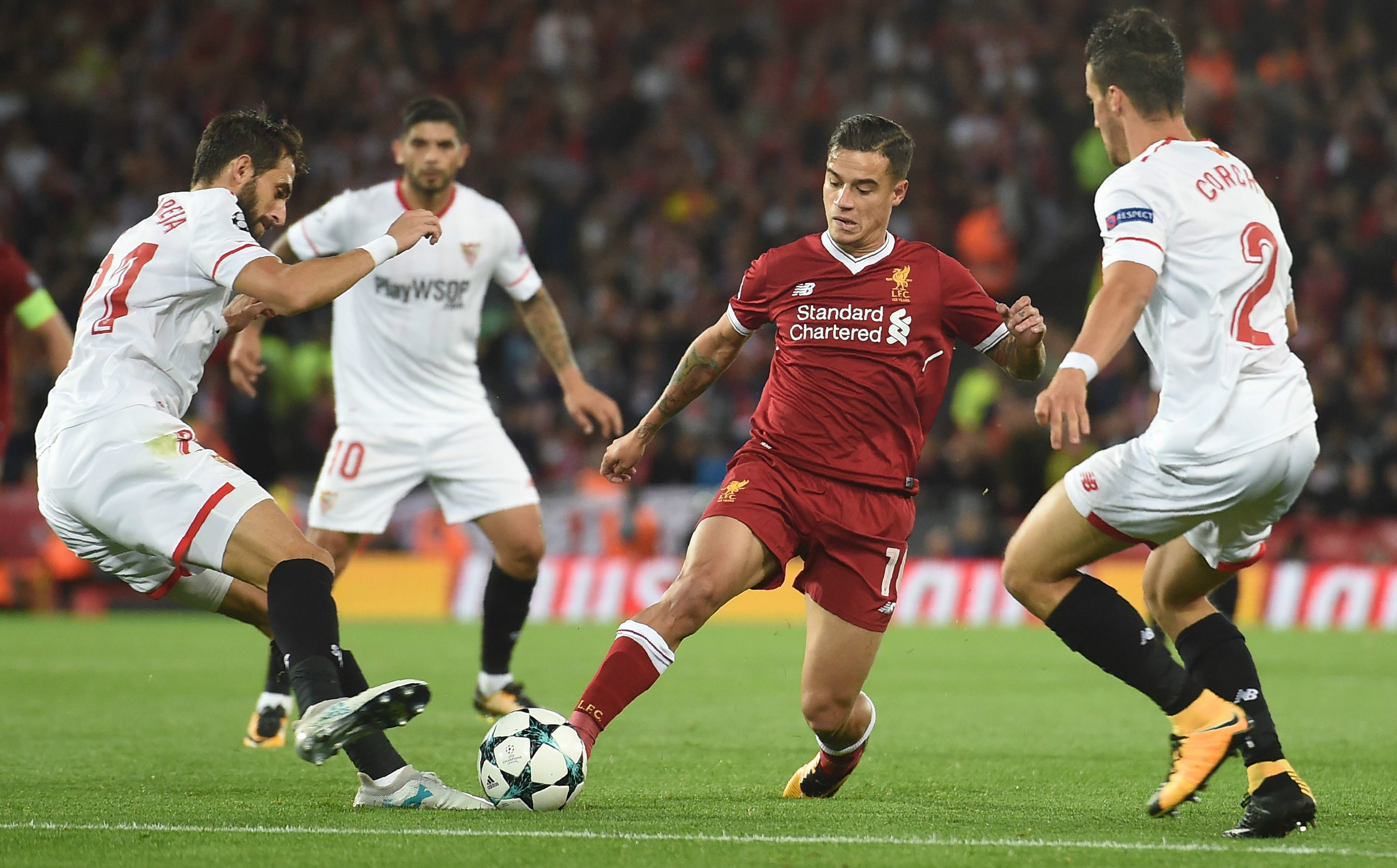 Quite noticeably undercooked during the cameo – given his only competitive football came in a combined 46 minutes against Ecuador and Colombia with his country already qualified for the World Cup – Coutinho wasn't aided by the fact the closing minutes against Sevilla disintegrated into desperation as Liverpool sought a winner in a match they should've long killed off.
"In the game he was not perfect, of course, but that's how it is after a long break," Klopp admitted. "But it helped him and it helped us so for sure we are ready to think about him as a starter."
Against Burnley, who will constrict the space and prioritise frustrating Liverpool, Coutinho should line up from the off in the centre of the park.
Coutinho 5/1 to score 2+
Inventiveness and cerebral play will be fundamental to the Reds disrupting Sean Dyche's obstructive gameplan and there is no option at Klopp's disposal superior to the Rio-born virtuoso in both of those virtues.
With the dynamic, effective Sadio Mane unavailable as he serves the first of a three-match suspension, Liverpool are already short of a game-changer on Saturday and their two-time Player of the Year is the ideal candidate to step back in and spark their expansive blueprint.
Coutinho has already displayed a telepathic understanding with Salah during pre-season. Against Leicester in the Premier League Asia Trophy, the futsal-schooled star was positioned deep and switched play with a dissecting delivery to the Egyptian on the right flank.
Coutinho advanced as Salah enjoyed a one-two with Trent Alexander-Arnold and freed himself to receive the ball. He anticipated the winger's dart between Danny Drinkwater and Harry Maguire, lofting a pass into that very space. Salah, having kept Christian Fuchs in his shadow, headed in to equalise after Islam Slimani's opener.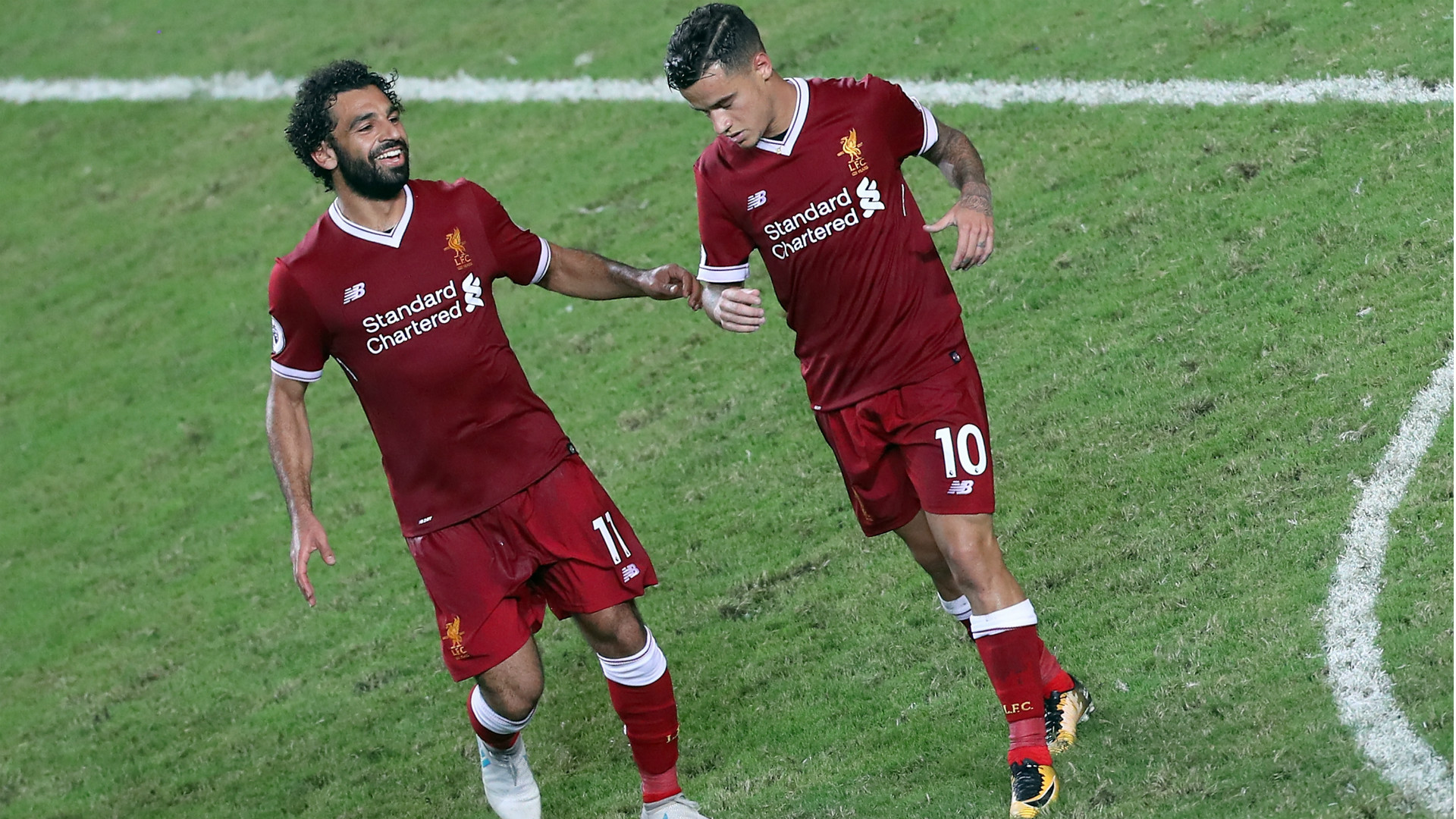 Then, in the 3-0 victory over Hertha Berlin, Coutinho received possession and casually turned Vladimir Darida before transforming five markers into bystanders. He spotted the speedster ready to exploit the space between Karim Rekik and Lustenberger, packaged a phenomenal pass into his path, which Salah dinked over Rune Jarstein.
There is, of course, no shortage of evidence to how much Coutinho is suited to functioning in tandem with Roberto Firmino and Daniel Sturridge.
Encouragingly, there have been samples of stellar chemistry between the Brazil international and Alex Oxlade-Chamberlain in sessions at Melwood too, and having got those minutes during midweek, it's time for The Magician to conjure his defence-splitting craft again from the start.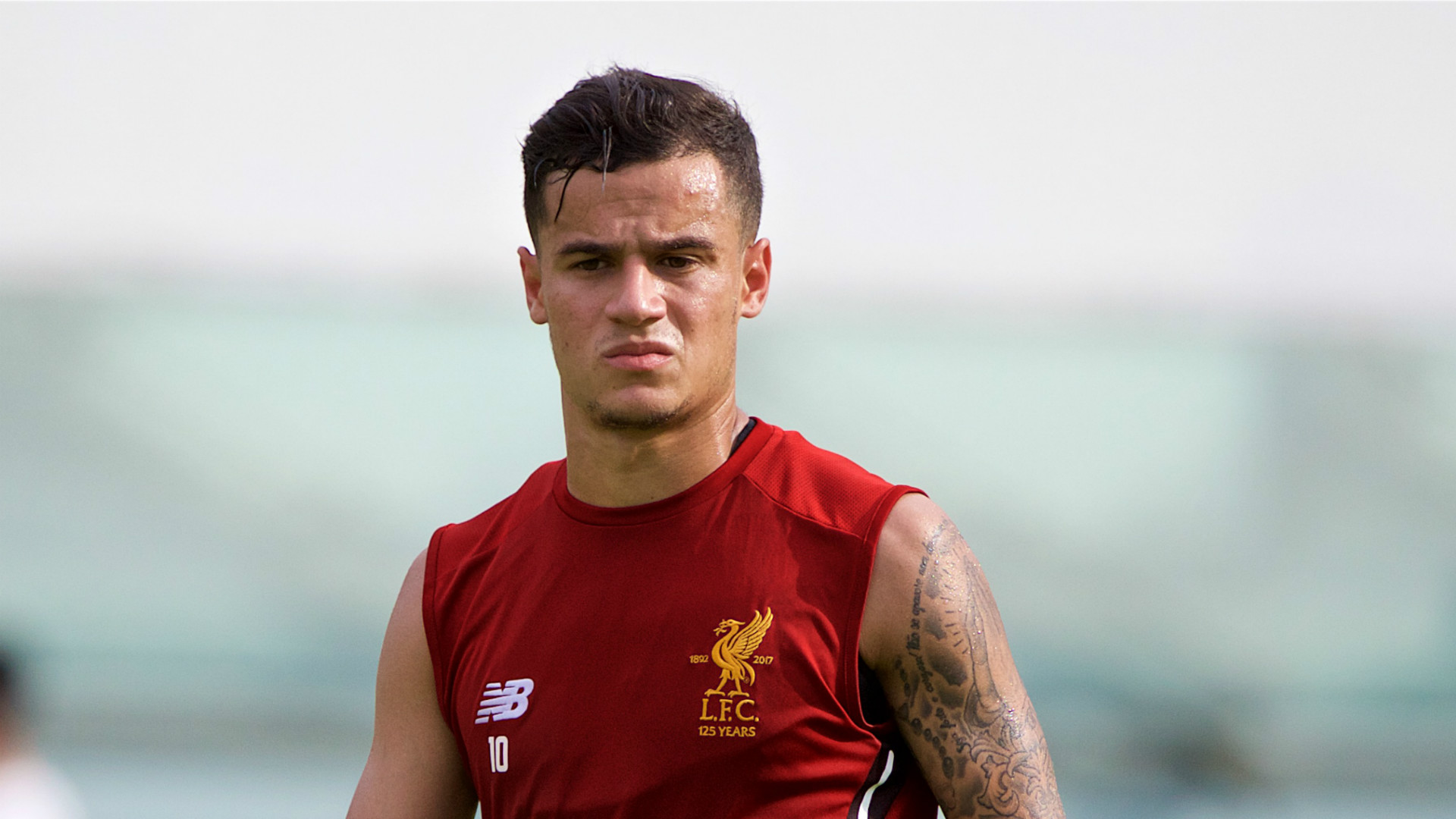 "They have a clear plan, and you can see it and see it and see it in each game," Klopp said of Burnley. "They stick to it and it's so difficult to play against it because their players show big desire to defend all the situations.
"That's something I have to consider when I do the line-up – we need freshness in mind and in legs for this game. There will be really small spaces, there won't be a lot of easy situations where you can outplay them or whatever.
"It will need real, proper work – shooting in the right moments, passing in the right moments and crossing in the right spaces."
It will need Coutinho orchestrating matters from midfield.
Let'