The news that Lionel Messi had been ruled out of action for three weeks with a fracture in his right arm sparked panic among Barcelona fans.
How on earth were they supposed to cope without their talisman in Sunday's Liga showdown with Real Madrid?
Messi, after all, is the king of the Clasico, with more goals (26) and more assists (14) than any other player to have ever graced the most iconic fixture in world football.
He is, in that sense, irreplaceable. And yet someone has to fill the void left by the No.10. 
So, who will Valverde turn to? 
On Wednesday, the Barca boss pointed out that he has "very options" but the most obvious solution initially appeared to be Ousmane Dembele, the man who replaced Messi after the Argentine had been forced off injured in last Saturday's Liga win over Sevilla.
The France international, who arrived from Borussia Dortmund last year for an initial €105 million, had both form and fitness issues during his debut season in Catalunya. 
However, Dembele has played with far greater consistency this season.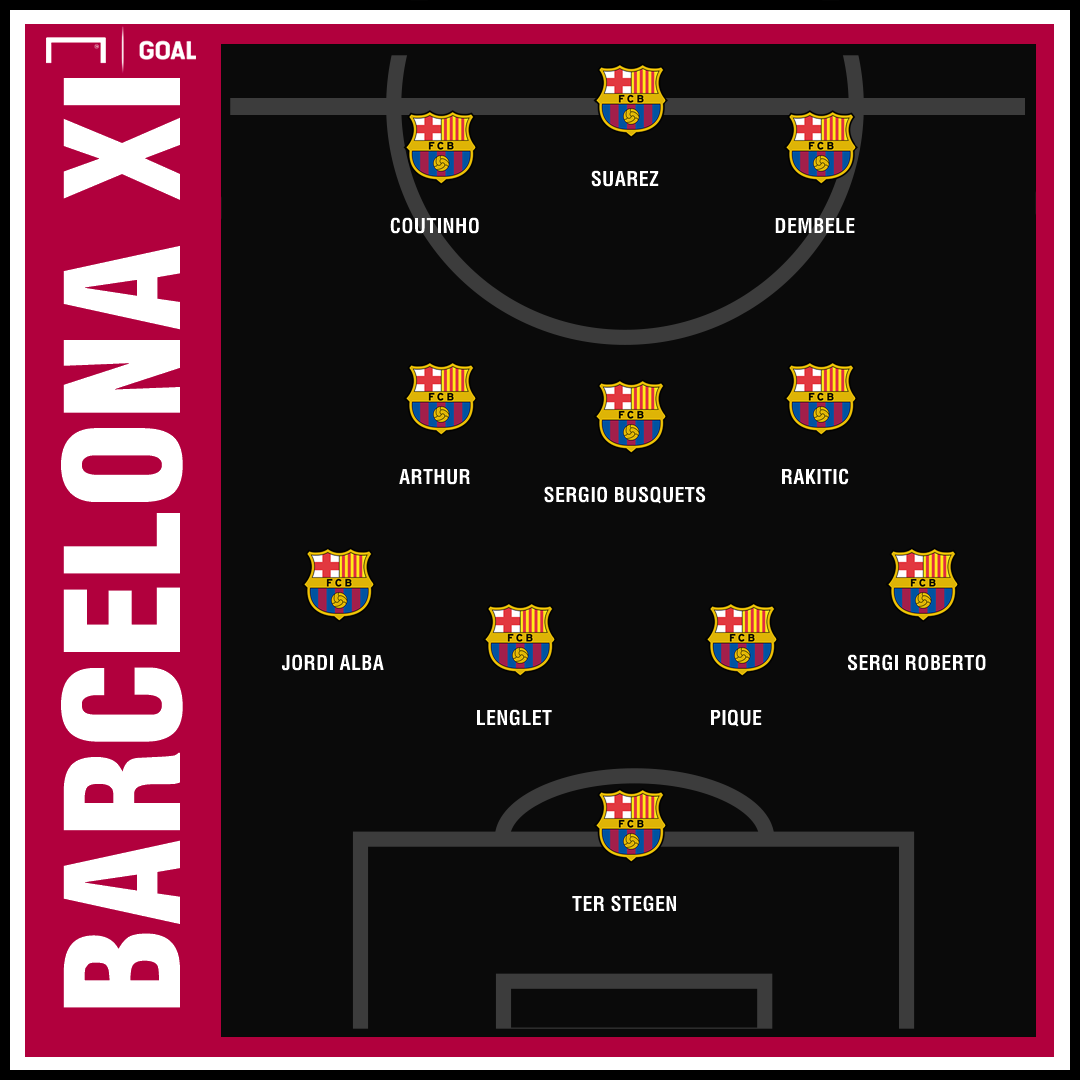 Indeed, while he has yet to rack up an assist, only Messi has scored more goals (five), created more chances (24) or completed as many dribbles (18) for Barcelona as the 21-year-old. 
He even made four key passes in just 65 minutes against Sevilla – a tally only matched by Philippe Coutinho and Ever Banega, both of whom played the full game.
However, Dembele was omitted from the starting line-up for Wednesday's Champions League clash with Inter amid reports that Valverde had been left unimpressed by how long it had taken the Rennes academy product to get himself ready to replace Messi against the Rojiblancos.
Whatever the veracity of that rumour, the fact is that Rafinha took full advantage of an unexpected outing against Inter and is now in contention to start against Madrid. 
The 25-year-old had made just four previous appearances for Barca this season but, playing in a slightly withdrawn role, Rafinha excelled, even opening the scoring after starting and finishing a brilliant breakaway by coolly volleying home an exquisite Luis Suarez cross.
Of course, Malcom is also an option in attack but the 21-year-old Brazilian has been seen just twice in La Liga since joining from Bordeaux for €41 million during the summer and is as likely to start as the injured Messi.
Instead, Valverde is likely to choose between Rafinha and Dembele. The former offers industry and intelligence, while the latter is as pacy as he is unpredictable.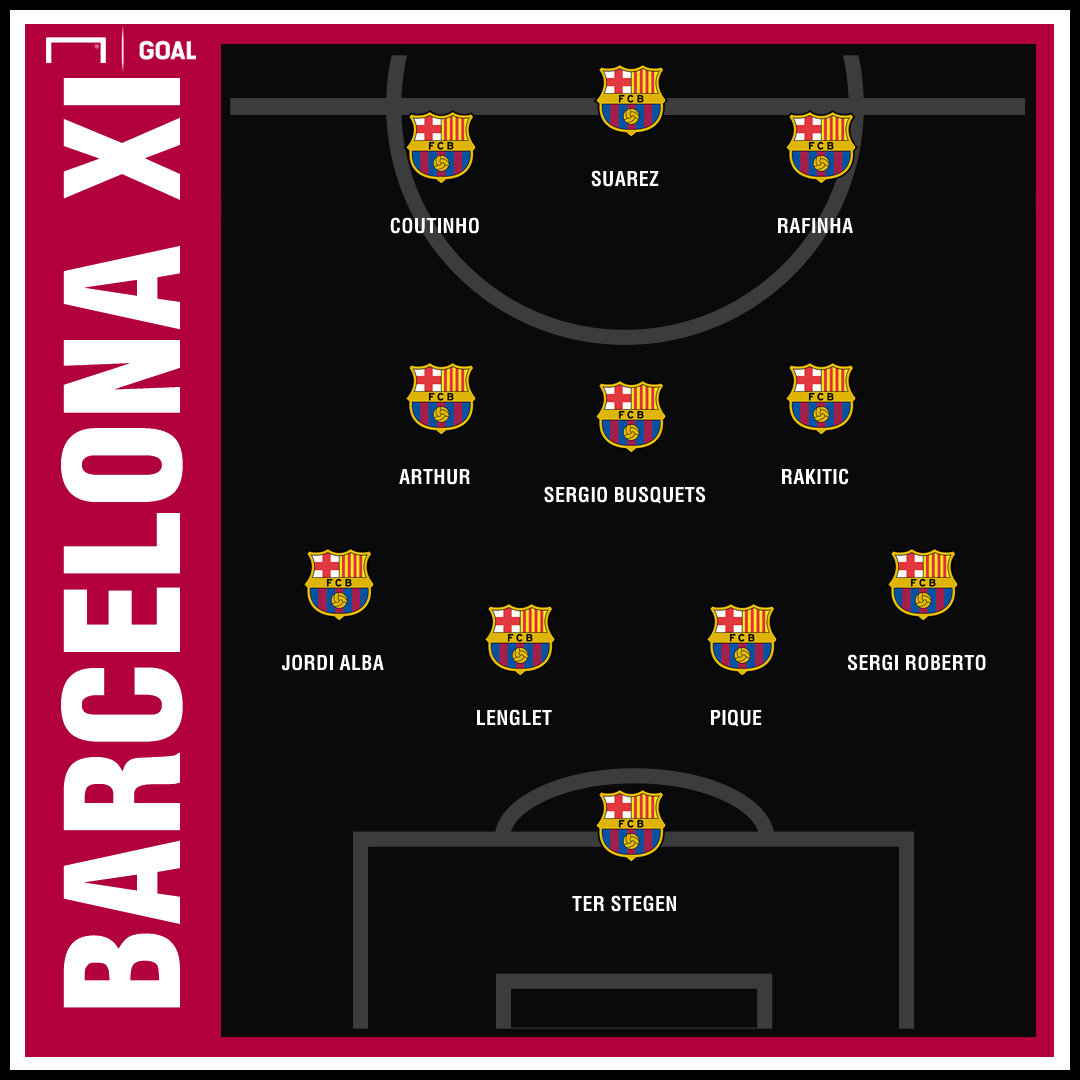 As it stands, Rafinha appears to have the edge, with Valverde singing his praises after an impressive showing against former club Inter.
"Everything seems brighter when you score a goal but Rafinha's good work was already there for all to see," the Barca boss enthused.
"He linked up well between the lines and was very generous when it came to winning the ball back."
Still, Valverde was also at pains to point out that Dembele hadn't been punished for any perceived indiscretion. 
"If Dembele didn't play, it's not because I want to send a message to anyone," he insisted. "That inference would be wrong.
"He's another player in the squad. Sometimes he'll play and sometimes others will."
Who plays against Real remains to be seen but don't be surprised if we see both Rafinha and Dembele, with Rafinha starting to provide great discipline and security, and Dembele coming on later in the game to exploit tiring legs.
As Valverde said himself, "One player can't replace Leo. It's about collective responsibility."
Let'