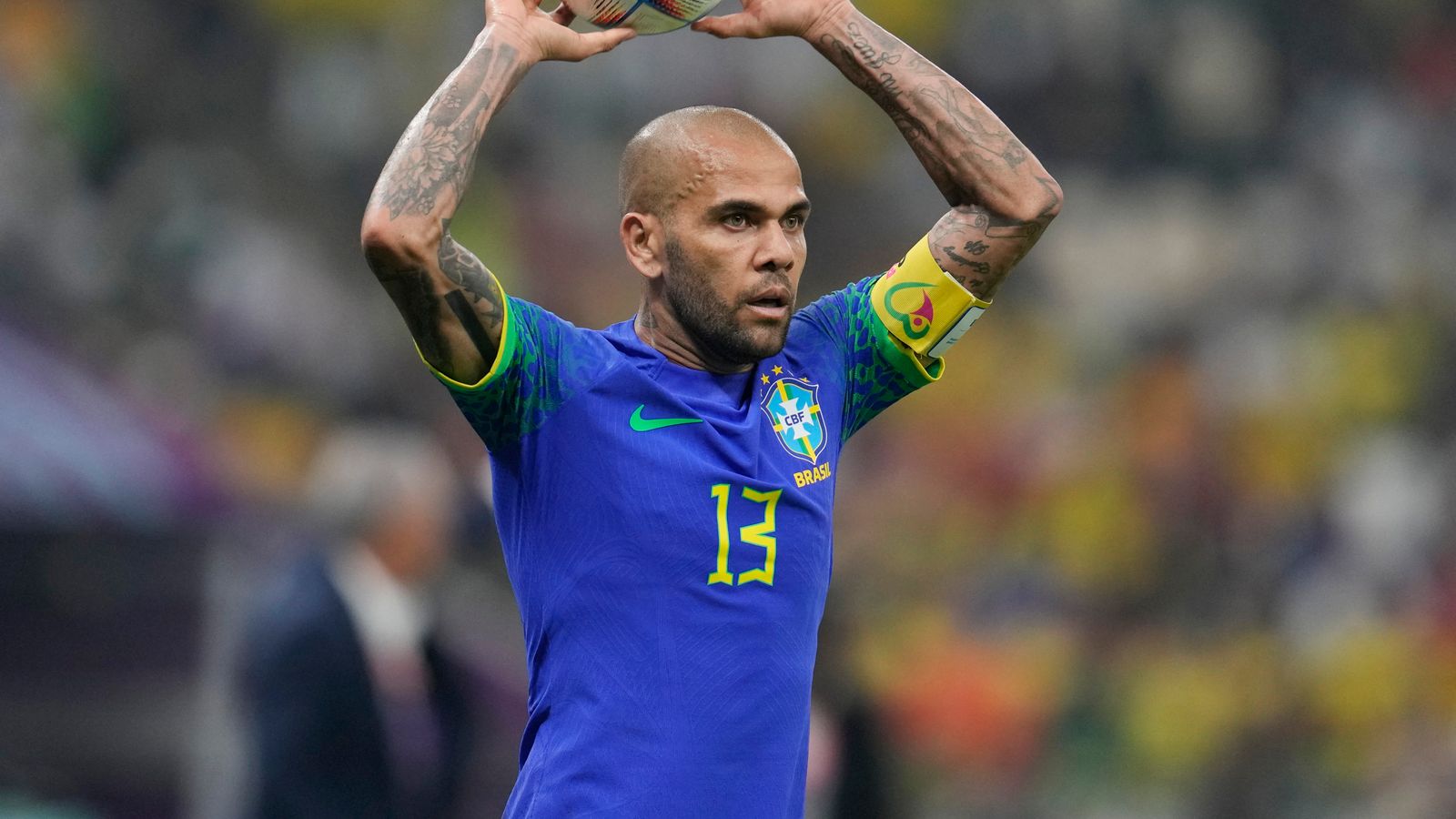 A Spanish judge on Friday ordered that Brazil footballer Dani Alves be jailed on remand without bail over an alleged sexual assault of a woman in a Barcelona nightclub, the regional court system said.
A spokesperson for the local Mossos d'Esquadra force said officers had taken Alves, who has denied the allegation, to a court office after his arrest where a judge would decide on his case.
The player has been denied bail and Mexican club Pumas have announced they have terminated his contract. Club president Leopoldo Silva made the announcement at a press conference on Friday.
The public prosecutor has requested that the 39-year-old former Barcelona player be jailed without bail pending trial, said a spokesperson for the local prosecutor's office, adding that both Alves and the alleged victim had appeared before the judge.
The alleged victim told police that the Brazil and former Barcelona defender touched her under her underwear without her consent at a Barcelona nightclub on the night of December 30.
Accompanied by her friends, the woman reported the incident to the nightclub's security staff, who then alerted police.
Officers arrived at the scene and took a statement from the woman. She filed an official complaint for sexual assault on January 2.
Alves told Antena 3 in an interview earlier this month that he was at the club with other people but denied any such behaviour.
"I was dancing and having a good time without invading anyone's space," he said. "I dont know who this lady is. How could I do that to a woman? No."
Alves played for Barcelona from 2008- to 2016 and briefly returned to the Spanish team for the 2021/22 season.
He has played for the Brazil national team since 2006, making 126 appearances and scoring eight goals.
The 39-year-old footballer is Brazil's second-most-capped player, having made 126 appearances for his country.
Alves spent almost a decade at Barcelona from 2008 to 2016 before moving to Juventus.
Over the past five years, he has played for the Turin club, Paris Saint-Germain and Sao Paulo before returning to Barcelona for a stint in 2021.
Adblock test