---
COMMENT
---
Just seven months ago, Philippe Coutinho committed his future to Liverpool until 2022 and enthused: "I signed this contract to stay here for a few more years because it's a great honour for me.
"It gives me great happiness because I was welcomed here with open arms by everyone at the club and the supporters right from my first day. I am very thankful to this football club for everything."
What he forgot to add, though, was: "However, I'll be off in the summer if Barcelona will have me."
Barca 5/1 to win the Champions League
Coutinho is considered one of football's nice guys: he is courteous, respectful and rarely gets into any trouble on or off the pitch.
Yet when push came to shove in the battle between Liverpool and Barcelona for his services, he's thrown his own club under the bus.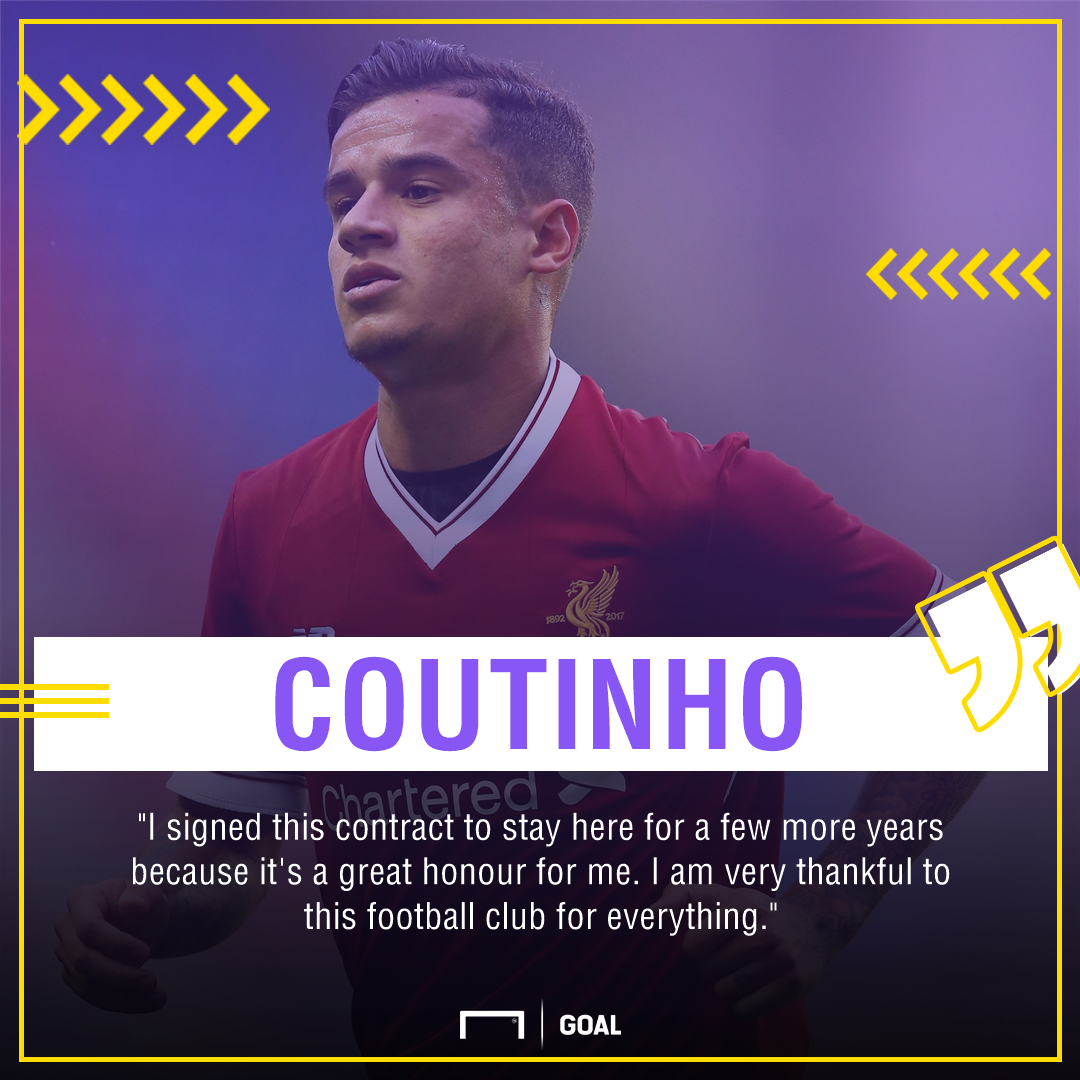 The news that the Brazilian had emailed in his transfer request came just hours after the club's owners had publicly stated the player would not be sold for any price.
Remember, too, that manager Jurgen Klopp had also repeatedly stated that his best player was not for sale and that Liverpool were "not a selling club".
Coutinho hands in transfer request
Of course, anyone familiar with the way the game works winced as soon as those words came out of the German's mouth.
In football, contracts are now as meaningless as badge-kissing and Financial Fair Play. Only size matters and when the big clubs put big money on the table, players' heads are inevitably turned.
In the current climate, every club is a selling club.
Barcelona themselves are only desperately trying to sign Coutinho because they lost their own Brazilian wizard by underestimating the size of PSG's ambition – and Neymar's greed.
Only this week, Tottenham's Danny Rose gave a wonderfully rare insight into the mentality of the modern footballer when he declared: "I know my worth and I will make sure I get what I am worth. I am not playing as well as I have done not to get paid what I think I am worth.
"In any walk of life, if you think you are worth a certain amount, why settle for less? I am not that person."
Coutinho clearly isn't that person either. Liverpool made him their highest-paid player in January but he wants more.
RUMOURS: Barca to raise Dembele offer
Barcelona cannot only offer him more money but there's also the sun, the sea and the chance to play with Lionel Messi.
 
It's a hugely attractive proposition and many people would find it impossible to refuse, even if they were as revered and as well-remunerated as Coutinho is at Anfield.
However, the Selecao star has still done himself a disservice in the way he has handled this whole saga.
He maintained all along that he only wanted to leave if both clubs came to a cordial agreement. That was never going to happen.
Coutinho was integral to everything Liverpool wanted to do on the field and how they wanted to be perceived off it.
As Klopp himself said in January, "We have total belief in our project, but when a player of Phil's calibre and status commits for this length of time it shows that our faith is shared throughout the game.
"He knows he can fulfil his dreams and ambitions here at Liverpool. This is a big statement."
That statement has now been completely undermined by Coutinho – and his advisors – deciding just seven months later that a move to Camp Nou would be preferable to remaining on Merseyside.
He said he only wanted to join Barcelona if both clubs agreed on a deal but the bottom line was he wants to go to Catalunya – and always has done.
Solanke & the young stars to watch in 2017-18
Consequently, he should not have said he wanted to stay at Liverpool if he had no intention of doing so if Barcelona made an offer, which has always been a probability.
He should have just spared Liverpool a lot of problems by admitting as much and asked for a transfer after the first contact with the Catalans – not less than 24 hours before their Premier League opener at Watford.
Now the Reds must decide whether to keep an unhappy player or accept the money and somehow try to find a world-class replacement in the three remaining weeks of the transfer window.
Coutinho said he was "grateful" for everything that Liverpool had done for him. He has a very funny way of showing it.
Let'