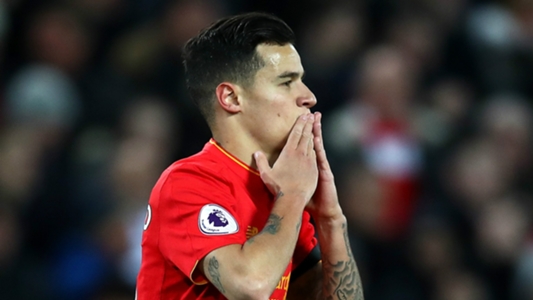 Philippe Coutinho will inevitably end up at Barcelona at some point, Joey Barton says.
The former Manchester City midfielder believes that the deal is a case of "how much rather than if or when". 
Liverpool have persistently rebuffed the Catalans' approaches, with three bids reportedly made, but the Camp Nou side will eventually prove irresistible, Barton says.
Reds 20/1 to win 3-0 tonight
"He wants out, and if you're getting up to what Liverpool are now, almost £120m, it just looks like how much rather than if or when," he told Talksport.
"He's not a Scouser, he's a Brazilian. He's already living a fair distance away from home and he's probably grown up wanting to play for Barcelona. No disrespect to Liverpool, but that's the club Brazilian youngsters grow up wanting to play for nowadays. 
"It's not the Liverpool of the 80s, it's Liverpool who haven't won a title for over 20 years, so you can't blame the boy.
"As I said, it's just a case of how much and at what moment he goes."
Barton also criticised the Reds for failing to have a figure lined up to take over for Coutinho. 
"Liverpool should have pre-empted this," he said. "They should have known a big club was going to come sniffing for him and, although he's difficult to replace, they should have had replacements lined up for him."
Coutinho was not involed in the Reds' 1-0 win over Crystal Palace on Saturday, with manager Jurgen Klopp admitting that he was not injured.
Let'