Two games into the World Cup campaign that they entered as favourites, Brazil are starting to find their rhythm. And, while it took Neymar until the very last kick to get his own all-singing, all-dancing show on the road, Tite's men had at least been able to rely on Philippe Coutinho.
Neymar, after weeks/months/years of scrutiny, after two games of rough treatment from his markers, and after flattering to deceive in Russia so far, finally made a positive mark in the 97th minute, with a goal which, just moments later, provoked floods of tears as he sank to his knees on the Saint Petersburg pitch after the 2-0 win over Costa Rica.
It had been a trying afternoon for the Paris Saint-Germain star up until that point, and had it not been for Coutinho the headlines would have been entirely different.
Coutinho, for the second time in two games, came up with the goal Brazil needed. He was their best player in the disappointing draw with Switzerland, the first time Brazil have not won their first game at a World Cup since 1978, and he was there again on Friday, with his side staring down the barrel of another frustrating stalemate.
It was the Barcelona man who charged into the box in the 91st minute to meet Gabriel Jesus' knock-down, poking the ball through the legs of Keylor Navas, who had hitherto produced yet another World Cup masterclass.
[embedded content]
It was a goal that could be described these days as 'a bench emptier'. The Brazil substitutes and coaching staff leapt from their seats and charged up the touchline to celebrate with their hero, just like Iran did in this stadium one week ago, when they snatched a last-minute win over Morocco.
Yet Brazil are not Iran, they are the favourites for this tournament, and their celebrations were born more out of relief than the sheer joy of the Iranians.
Indeed, Tite, the highly-regarded coach who has got this team into shape, was so overcome by it all he ended up falling face-first into the ground as he attempted to keep pace with his younger, fitter countrymen.
For Tite the goal provided vindication. The coach had made shrewd changes to spark Brazil into life after an underwhelming first half, but for so long it looked as though they would have had to make do with a goalless draw.
The nature of the World Cup dictates that such a result would not have been seen favourably, but make no mistake: it was clear for much of the second half that Brazil deserved to win this match.
Tite's decision to replace the poor Willian with Douglas Costa at half-time was wise, and also showed that he knew he could not afford to wait.
Costa immediately looked bright and his side came close to breaking the deadlock when Gabriel Jesus headed against the bar and then, somehow, Coutinho's shot was narrowly deflected wide.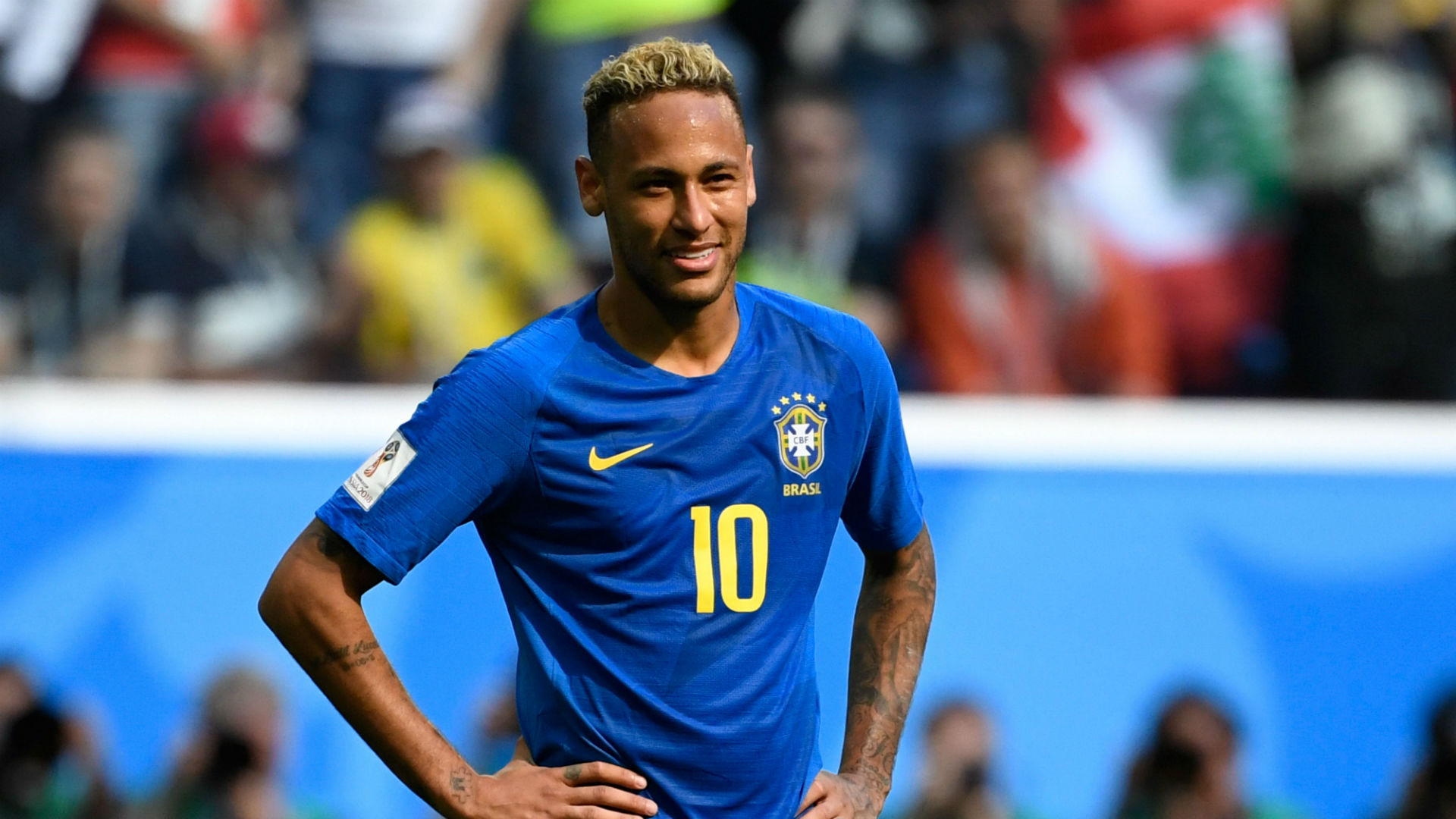 The blue shirts sensed that a goal was a matter of time but as they struggled to put the ball in the net they turned to another quality back-up, Roberto Firmino. The Liverpool man, who has been battling with Jesus for a starting berth, was pushed on just behind his Premier League team-mate, with midfielder Paulinho making way. With Costa Rica digging in, this was another clever, and brave, substitution by Tite.
Yet somehow, despite the increased energy in the side and a raft of chances created, it seemed it would not be enough.
Neymar, first and foremost, would have been the villain of the piece. He was criticised for his nomadic, overly flash performance against Switzerland but here he was far more involved – and usually not for the better.
He forced a fine save from Navas, though had he kept his shot down he would have given his side the lead. Later on he found himself with space to burst into but decided to take his shot early, from the edge of the box, and curled a powerful effort just wide. It would have looked spectacular had it gone in, but it didn't, and that looked set to sum up his performance.
In fact, what had looked to sum up his performance was the penalty he thought he had won. After receiving the ball inside the area, close to Navas' goal, he checked back onto his right foot, losing the momentum of the attack. The referee initially awarded a penalty, judging that the forward had been pulled, but after consulting with his colleagues in the VAR team he reversed his decision. Rightly, too; after making a mess of another good chance Neymar had gone to ground too easily.
A few minutes later he was booked for petulantly slamming the ball into the ground after committing a foul. Coutinho got a yellow too, for airing his displeasure at his mate's booking.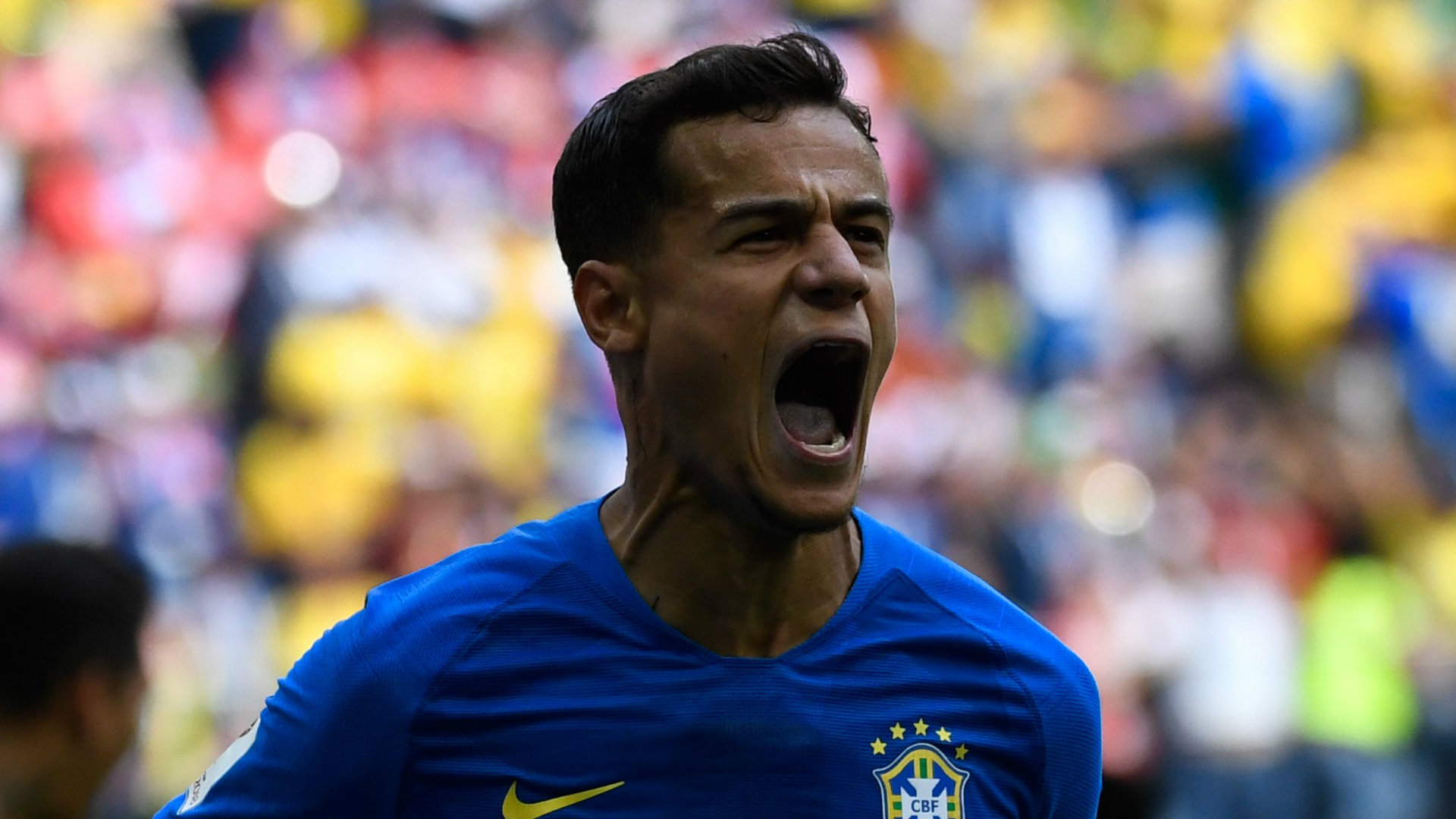 But 10 minutes later their fortunes changed. Coutinho, the man brought to Camp Nou with much of the money Barca received for Neymar, proved yet again that he is the ace up Tite's sleeve.
Tite has only used the former Liverpool man in the midfield three in the past couple of weeks, and on this evidence, and that of his first few months in Catalunya, it is a role that suits him.
Coutinho regularly struggled to perform consistently at Anfield, his stunning goals often papering over the cracks of patchy performances against England's bigger clubs – and some of the medium-sized ones, too.
But since joining Barca, and particularly in Russia, he is showing that he is the man for the big moment.
His goal forced Costa Rica forwards, finally, and liberated Brazil. Neymar certainly seemed unburdened – he produced a textbook rainbow flick over his marker's head down in the corner, as if all of his troubles had disappeared.
They certainly did moments later, when the impressive Douglas Costa got in behind the defence and provide the perfect cross. Neymar, at last, was there to make the difference.
Or at least  a difference. He will not have to worry about too many negative reviews tonight, as Brazil picked exactly the right moment to kick their World Cup into gear. But it will not be forgotten that it was Coutinho who did it.
Let'