The annual Trofeo TIM threw up plenty of food for thought again on Saturday night, with Inter's eighth victory in 12 editions giving them a boost ahead of the new Serie A season in five weeks time. Andrea Stramaccioni's men beat both Juventus and AC Milan over 45 minutes on the way to a third straight success in Bari, but they, like their two great rivals, will take both positives and negatives from the evening.
With all three sides lacking regular first-team members due to the scheduling of this year's tournament, it perhaps wasn't as glamorous an occasion as in previous seasons, but the three coaches will have been no less thankful for the mental yardstick of a chance to pit their wits with familiar rivals.
But what exactly did the coaches, directors, club presidents, players and fans learn about their sides – and about their adversaries – in the three fixtures?
MILAN NEED ROBINHO TO REDISCOVER HIS BEST FORM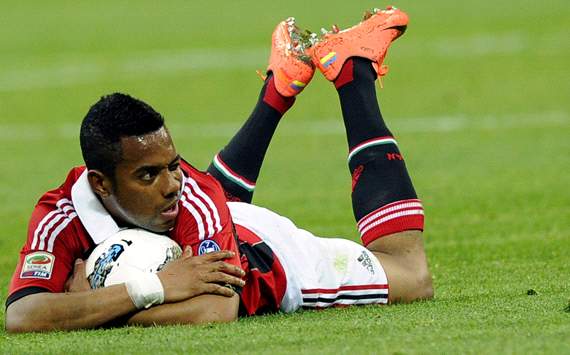 With Zlatan Ibrahimovic no longer a Milan player, it is imperative that those who have spent the last two years in the supporting cast now step up into the lead roles. Antonio Cassano, Alexandre Pato and Robinho are among the players from whom most is expected in that regard, but the former Manchester City star continues to fall short of the mark required, especially in terms of finishing.
Yes, this was just a series of friendly fixtures, but considering the season that Robinho had last term, he really needed to hit the ground running, particularly given Milan's comparative lack of leaders right now. The Brazilian unfortunately looks no sharper now than he was at key moments in 2011-12, and while there is time for him to get there, his lack of belief in front of goal will relieve the Milan board of none of the pressure they are currently under to prepare the Rossoneri for the forthcoming campaign.
What they could really do with is a Robinho looking primed for another season similar to 2010-11, when he was a true asset for the club. Right now, that's a long way from the forecast, and it has reached a point where 19-year-old Stephan El Shaarawy looks more likely to carry the load than the Brazilian does.
JUVENTUS MUST NOT LET UP IN STRIKER SEARCH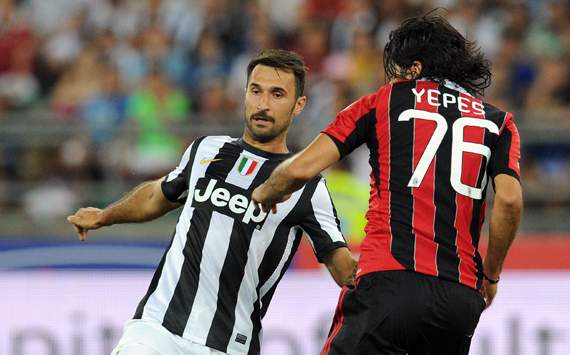 Across the pitch, the Scudetto holders looked pretty assured, despite the exclusion of their entire Euro 2012 contingent. With the additions of some new faces, it is clear that the Bianconeri have a deeper squad than last term, answering the one main criticism levelled at them last season. And up against the Italian game's two other big names, they certainly had more than enough to trouble the opposition even without many of their stars.
One area where they didn't look any better, though, was in attack. Richmond Boakye looked particularly lively in the second game against Milan, but the ex-Sassuolo youngster is a name for two years time, not for now. Elsewhere, it was the same old story, and with their only goal of the evening coming from Mirko Vucinic's penalty against Milan, there will be questions once more about the ability of Vucinic, Fabio Quagliarella, Alessandro Matri et al to lead Antonio Conte's side to glory.
So, with many a name being linked to the champions' forward line, at least one of them has to come in if Juve are to match their prowess and drive at the back and in midfield with a decent conversion rate in front of goal.
COUTINHO READY TO BE A KEY FOR INTER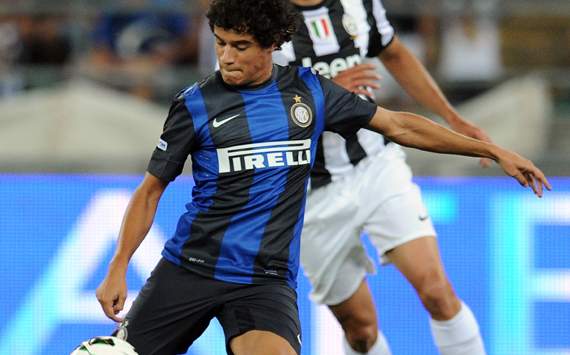 When Philippe Coutinho signed for Inter in 2010, the politics going on behind the scenes in Corso Vittorio Emanuele II meant that a greater spotlight was put on the Brazilian youngster than originally intended. With president Massimo Moratti spurning coach Rafael Benitez's push for the purchases of Javier Mascherano and Dirk Kuyt from Liverpool, the Nerazzurri were sent into the new campaign with Coutinho, Jonathan Biabiany and Luca Castellazzi as their only additions to the first-team squad.
Add in a string of injuries to starters, and Coutinho ended up seeing more Serie A action than he was perhaps ready for. He failed to adapt quickly, and in 2011-12 he was sent out on loan to Espanyol, with the results seemingly being more like what Inter were after.
Two years on from his transfer from Vasco da Gama, he now appears more mature and prepared for regular first-team football at the top level, with his performances in Bari showing that he now has an added dimension to his play that wasn't so evident under Benitez and Leonardo. With or without Wesley Sneijder in 2012-13, Inter will be looking to Coutinho to take up a fair amount of attacking responsibility, and the early signs so far are certainly positive.
TIME FOR STRICT MEASURES OVER PITCH STANDARDS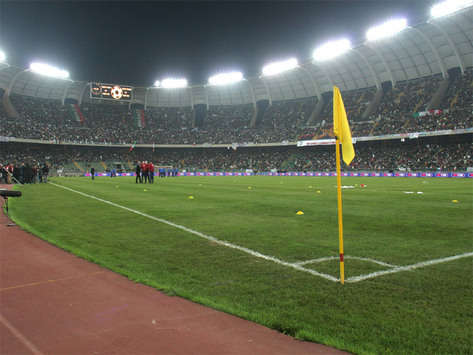 It was only a friendly tournament, but why oh why was the pitch at the San Nicola in such a horrible state? There is simply no excuse for it.
This writer was the subject of many Barcelona fans' ire in March when calling out the Blaugrana for their whingeing over the state of the San Siro turf after their Champions League clash with Milan, but whereas the long-running battle with the elements at the Scala del Calcio have made for difficulties over a long period, there was no reason why the administration at Bari could not have prepared a lush playing turf ahead of Saturday's festivities.
Fans who rarely get to see some of their heroes play in the south of the country deserve better than to watch them struggle to keep the ball under control on a bobbly surface – one which has not seen football for two months – and one of the biggest problems with Italian football at the moment is the lack of foresight over simple things like making a pitch playable for top-level calcio.
It is time the FIGC came up with strict measures over the standard of playing surfaces amongst other infrastructural demands, and heavy fines should be handed out to clubs who do not meet the requirements. While for the most part these clubs themselves do not own the stadiums, it is no longer good enough for everyone to sit back and pass the buck. Responsibility needs to be grasped over such issues, and soon. If they can come to a decision on a new surface at San Siro, then they can do so elsewhere too.
TROFEO TIM NEEDS TO BE IN AUGUST WHENEVER POSSIBLE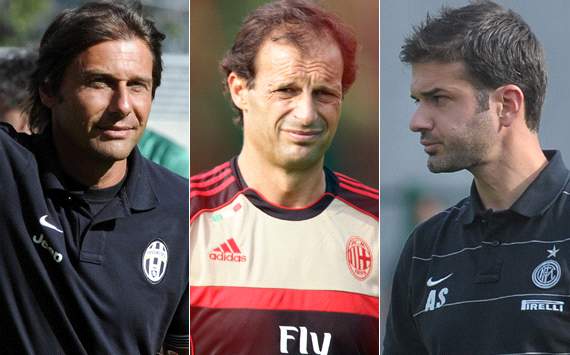 Perversely, a trio of 45-minute fixtures has actually become one of the more attractive events in the pre-season calendar of Italian football's big three clubs, but you would have been forgiven for not realising it watching Saturday's fare. With a full five weeks still to go before Serie A kicks off once more, and the much-anticipated league fixture schedule still to be drawn, there remains a training ground feel about most games at this early stage.
The 2012 edition was played earlier than any version since 2005 in Trieste, and it showed. Whereas over the past few pre-seasons the tournament has been a final tune-up of the first team against similar opposition, and a chance for each coach to see what progress their sides have really made, this year it provided nothing of the sort. Youngsters and squad players were used to a much greater extent than recent times, particularly by Milan, and the huge crowd at the San Nicola will have left a little less satisfied than they were walking away from the Trofeo festivities last August. Beyond the muscular injury picked up by Simone Pepe, there was also a very lethargic feel to events for the most part as players gradually ease their way into pre-season.
While Inter's participation in the qualifying rounds of the Europa League forced the authorities' hands somewhat this time around, there are still plenty of August weekends that could have been used for the event. Wherever possible, such opportunities should be taken up for what is a popular occasion amongst those who continue to roll up to watch the big three play in Puglia year after year.