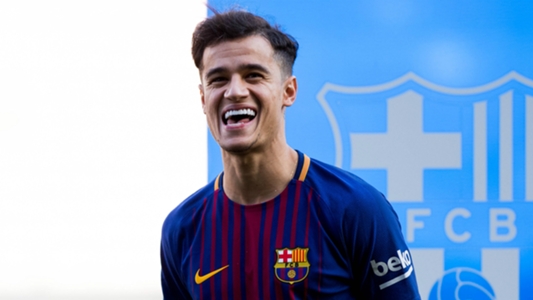 Barcelona overpaid for Philippe Coutinho, says Jamie Carragher, with the former Liverpool playmaker "not worth" €160 million.
Following a six-month chase, those at Camp Nou finally got their man during the January transfer window as they acquired a Brazil international for a club-record fee.
Liverpool were reluctant sellers, having fought hard to Coutinho at Anfield for as long as possible.
Despite putting up fierce resistance, Carragher believes the Reds were wrong to buckle mid-season, with a cut-price deal in the summer making more sense for all concerned.
The former Liverpool defender told Sky Sports: "I think if you lose your best player there's no way you can dress it up as a positive window.
[embedded content]
"I think every Liverpool fan, when Philippe Coutinho stayed in the summer, thought 'okay, we know he's leaving next season. Lets enjoy this 12 months'.
"To lose him mid-season, I don't agree with it but for that fee… Coutinho's not worth that. He's not that good.
"I would have taken £20m-£30m less in the summer to know that Liverpool would have had him for the second half of the season because at that time we were still in the FA Cup, still a Champions League to play for."
Liverpool parted with Coutinho having seen him contribute 12 goals and eight assists across all competitions this season.
Jurgen Klopp refused to reinvest the funds generated from his sale during the winter window, with the Reds prepared to be patient.
They are, however, taking a risk in that approach, with a top-four battle in the Premier League intensifying while the Champions League presents their last path to major silverware – with Porto waiting at the last-16 stage.
Coutinho, meanwhile, has linked up with a Barca side sat 11 points clear at the top of La Liga and chasing down a possible treble as they continue to compete on European and Copa del Rey fronts.
Let'