Philippe Coutinho is enjoying life in a deep playmaking post at Liverpool, a role he has been linked with filling at Barcelona.
Throughout his time at Anfield, the Brazilian has often been deployed in a more advanced role – as part of a front three.
[embedded content]
This season, however, Jurgen Klopp has often utilised the 25-year-old behind a fearsome attacking unit of Mohamed Salah, Sadio Mane and Roberto Firmino.
Coutinho has revelled in a midfield creator berth, netting nine times so far, and admits that he already feels at home in a position which allows him to have a greater influence on proceedings.
He told Liverpool's official matchday programme: "I think playing there is a position where you get to play the ball a great deal. You become more involved in the game. It's a position that I feel that I've adapted to and I like it.
"Of course, I'm always trying to improve and be able to score goals and set off moves because my position demands that.
"Last season there were a number of goals and it was the highest that I've ever managed. But with each year I try and develop and I hope to improve that. I'd always like to score more goals."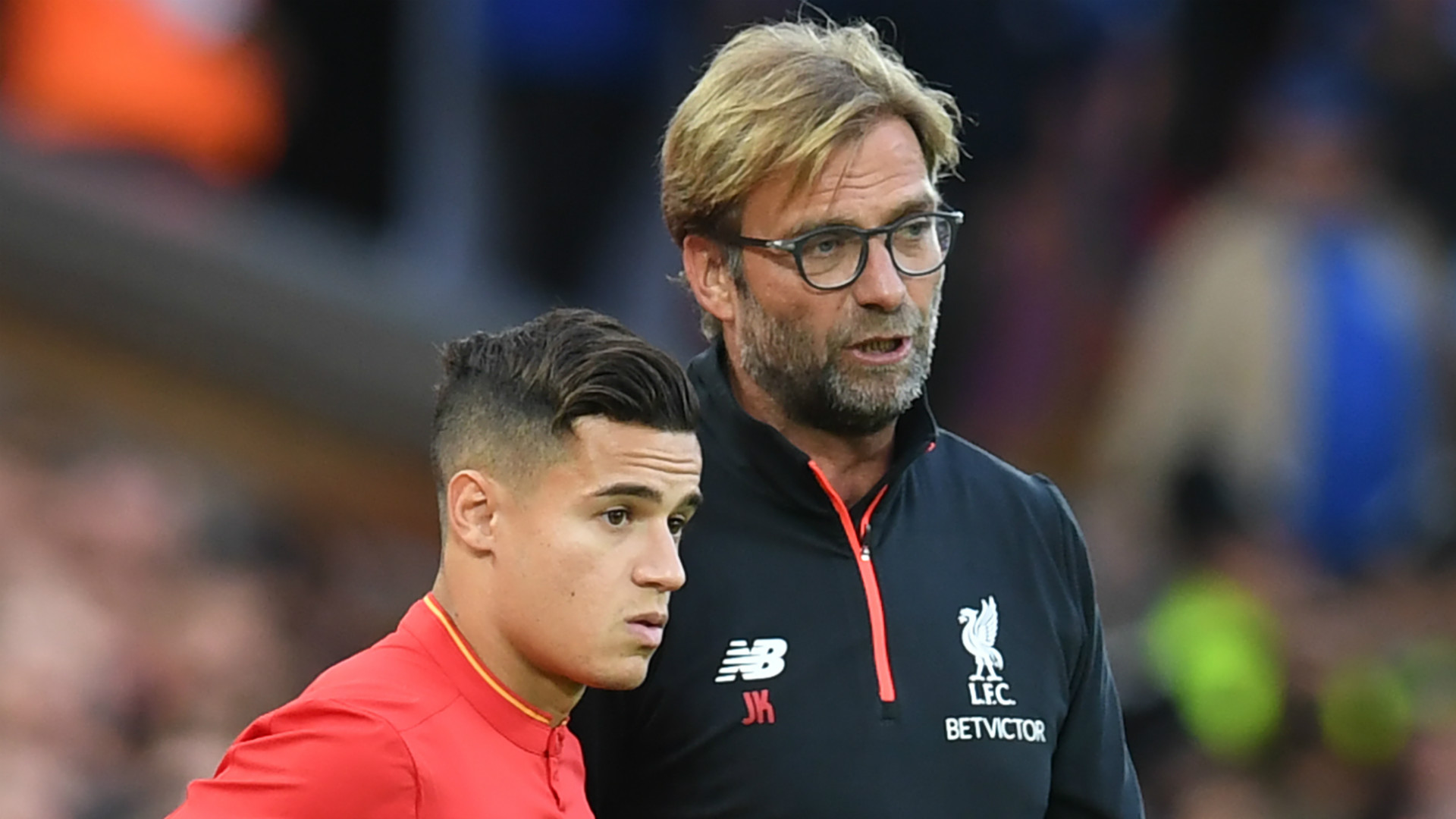 Coutinho credits Klopp with bringing the best out of him wherever he is asked to play, with his contribution in terms of goals having improved year on year throughout his time on Merseyside.
"He's helped me a lot," the Samba star said of his German coach.
"I think the way he's helped me to play when we don't have the ball when the team is under pressure is really different.
"We've changed how we play. We've tried to switch to a different style and I think that bit by bit I'm getting better with that and hopefully that can continue."
While Liverpool will be pleased to hear that Coutinho is enjoying working under Klopp, they are fully aware that some eye-catching performances continue to draw admiring glances from La Liga.
Talk of a possible move to Barcelona refuses to go away, with the Catalan giants having failed to put a deal in place over the summer.
They are looking for another creative influence to slot into their midfield, and Coutinho could be the man to provide ammunition for the likes of Lionel Messi and Luis Suarez and Camp Nou – be that in January or during the summer window in 2018.
Let'