Barcelona remain unbeaten in La Liga this season. Ernesto Valverde's side were held at home to Getafe on Sunday in an unusually off-colour performance that showed some of their more recent signings will need more time to star for the Blaugrana.
Philippe Coutinho, Ousmane Dembele and Yerry Mina all featured for the league leaders in the Camp Nou clash and, given time, should all go on to be important players for the Catalan club. First, however, they need to adapt to Barca's style of play.
The Brazilian midfielder, who has already played on the left, on the right and in a central position since his arrival from Liverpool last month, was picked in the Andres Iniesta role on Saturday. However, he tried to move forward more like Lionel Messi for most of the game and Barca's play did not flow fluidly as it does with the Spain star.
That is understandable, of course. Iniesta and Messi have played together for many years, and Coutinho needs time to adapt to the way Barca play, which is probably why he was signed in January with La Liga all but sewn up.
Coutinho scored his first goal for Barca against Valencia in the Copa del Rey on Thursday night and Valverde said: "He works well in several positions. He can play at number 10 or on the left as he did at Liverpool or even the right, as in the Brazil national team. That's why we signed him – his versatility will help us."
[embedded content]
It is certainly a bonus. However, in the long term, he is seen as a replacement for Iniesta and it is that role he will be expected to learn in the weeks and months ahead. And as he cannot feature for Barca in the Champions League, he will be used in La Liga to give Iniesta some rest.
The Spain midfielder ultimately came on as a substitute in the second half against Getafe and he could not inspire Barca to victory either as Getafe produced an impressive defensive display to deny the home side, something they almost managed in the return fixture which they narrowly lost 2-1 after leading 1-0.
Dembele was injured in that fixture at the Coliseum and then suffered another problem at Real Sociedad in January. He made his comeback as a substitute in this match, replacing Paco Alcacer on the right wing with just under half an hour left.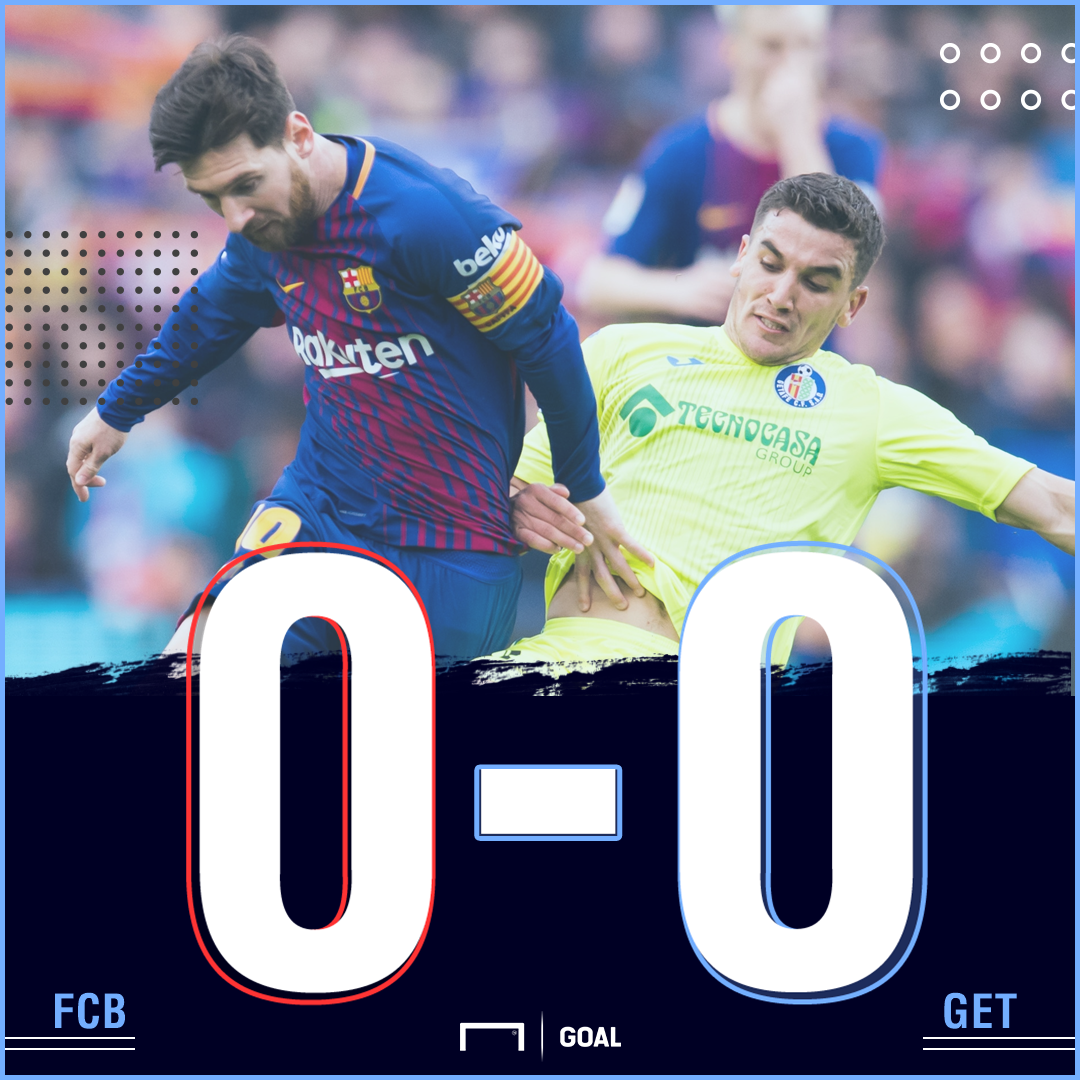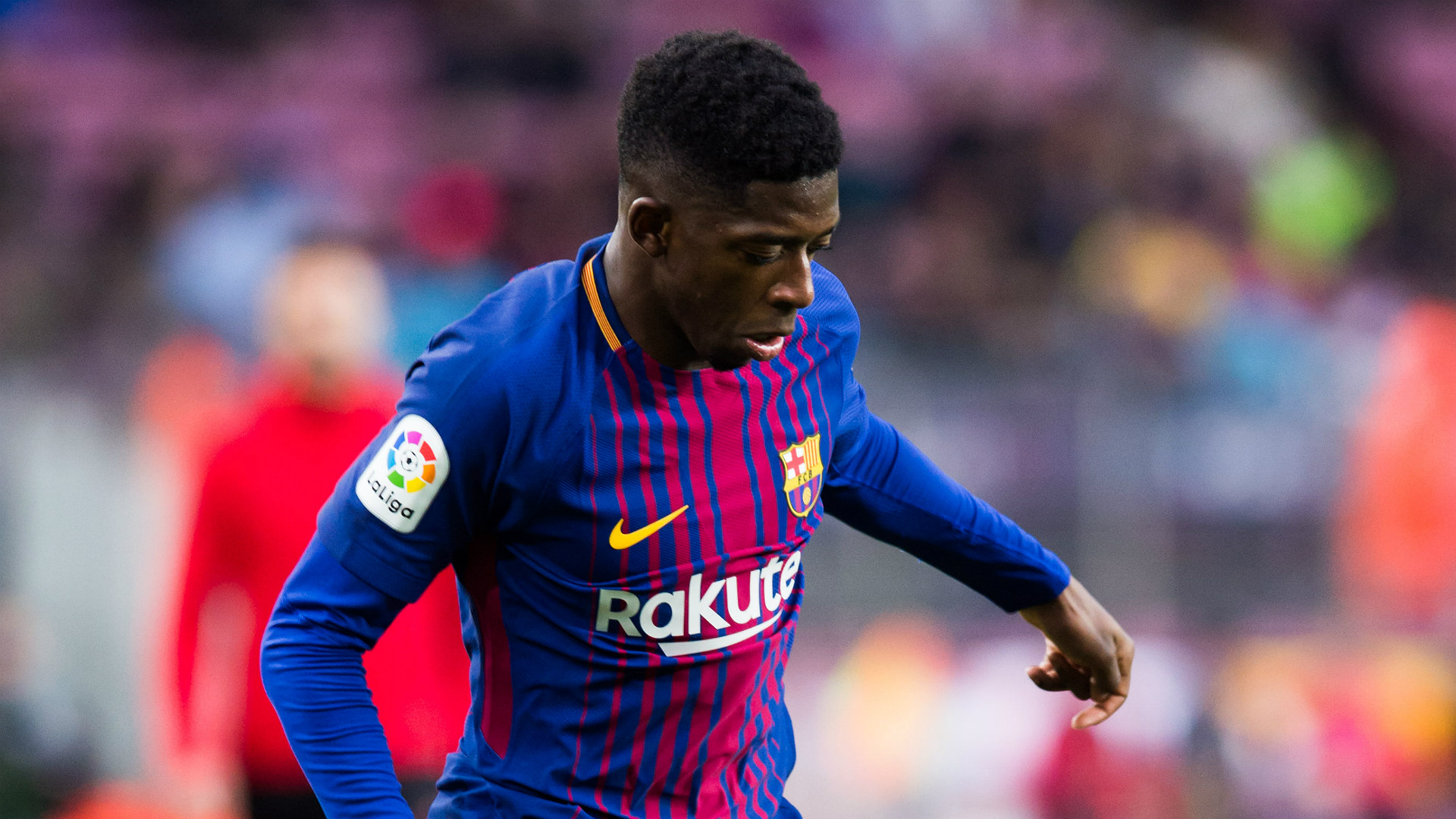 The 20-year-old has been unlucky and badly needs a run of games to prove his worth. However, he still looks something of a raw talent and, like Coutinho, must learn how his team-mates move on the pitch in order to settle and star.
"I have faith that Dembele will make a difference in this part of the season," Valverde said on Saturday.  "He has different characteristics to the others and is a player we have high hopes for. He can give us things, especially in this phase of the season."
Barca are now seven points ahead of Atletico in La Liga despite their draw, while they meet Sevilla in the final of the Copa del Rey later this season and face Chelsea in the last 16 of the Champions League. So Valverde will hope Dembele can steer clear of injury now.
For his part, Mina was handed a full debut as Gerard Pique and Thomas Vermaelen missed out through injury and Samuel Umtiti was absent due to a suspension.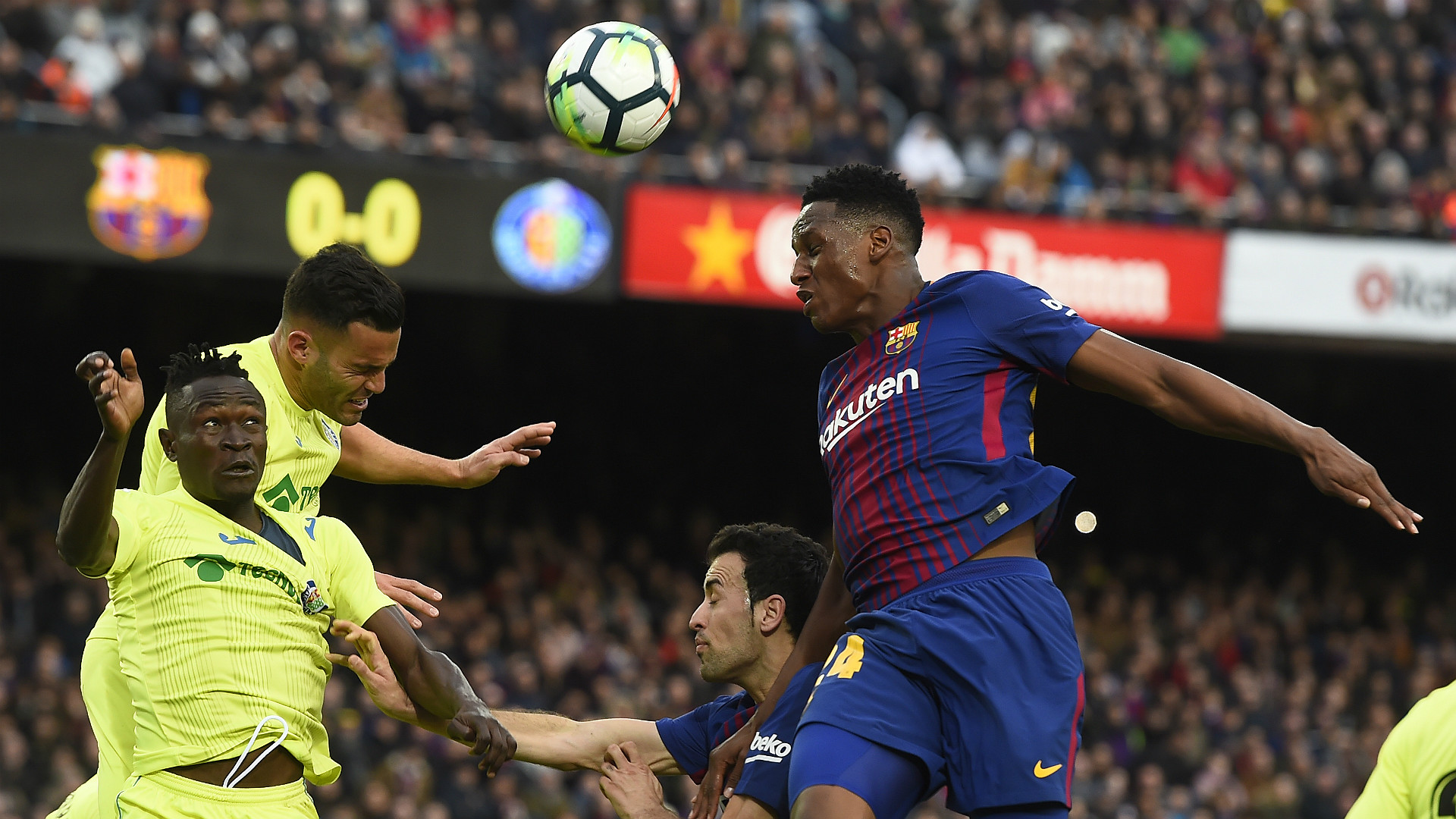 The Colombian got forward well and had a couple of chances, but gave the ball away carelessly on one occasion which allowed Getafe to break and also struggled positionally, similarly to Coutinho and Dembele early on in their Barca careers.
Many of Barca's other players could be seen giving the defender instructions on his positioning and what to do when in possession as he adapts to a new club, a new league and a new football, having previously played for Palmeiras in Brazil.
All three players need time and should settle, but they do not look quite ready to star at this stage. Valverde will hope that changes quickly, though, as Barca seek trophies on three fronts in the remainder of this season.
Let'