Despite seeing Philippe Coutinho close in on a €150 million move from Liverpool to Barcelona, former Inter sporting director Marco Branca says the Serie A side can have no regrets.
Inter appeared to have done good business when they moved the Brazilian to Anfield in January 2013 for £8.5m.
Coutinho has, however, matured into a global superstar during his time in England, with the 25-year-old now about to secure a dream switch to Camp Nou – as confirmed by Goal earlier on Thursday.
Inter could have been forgiven for cursing their luck at allowing such talent to slip through the net, but Branca maintains that a deal with Liverpool was driven by necessity rather than a lack of faith in the qualities of an outgoing asset.
Branca told La Stampa: "Nobody at Inter doubted his quality, even if when you arrive in Italy at 18 it's normal you can experience some difficulty.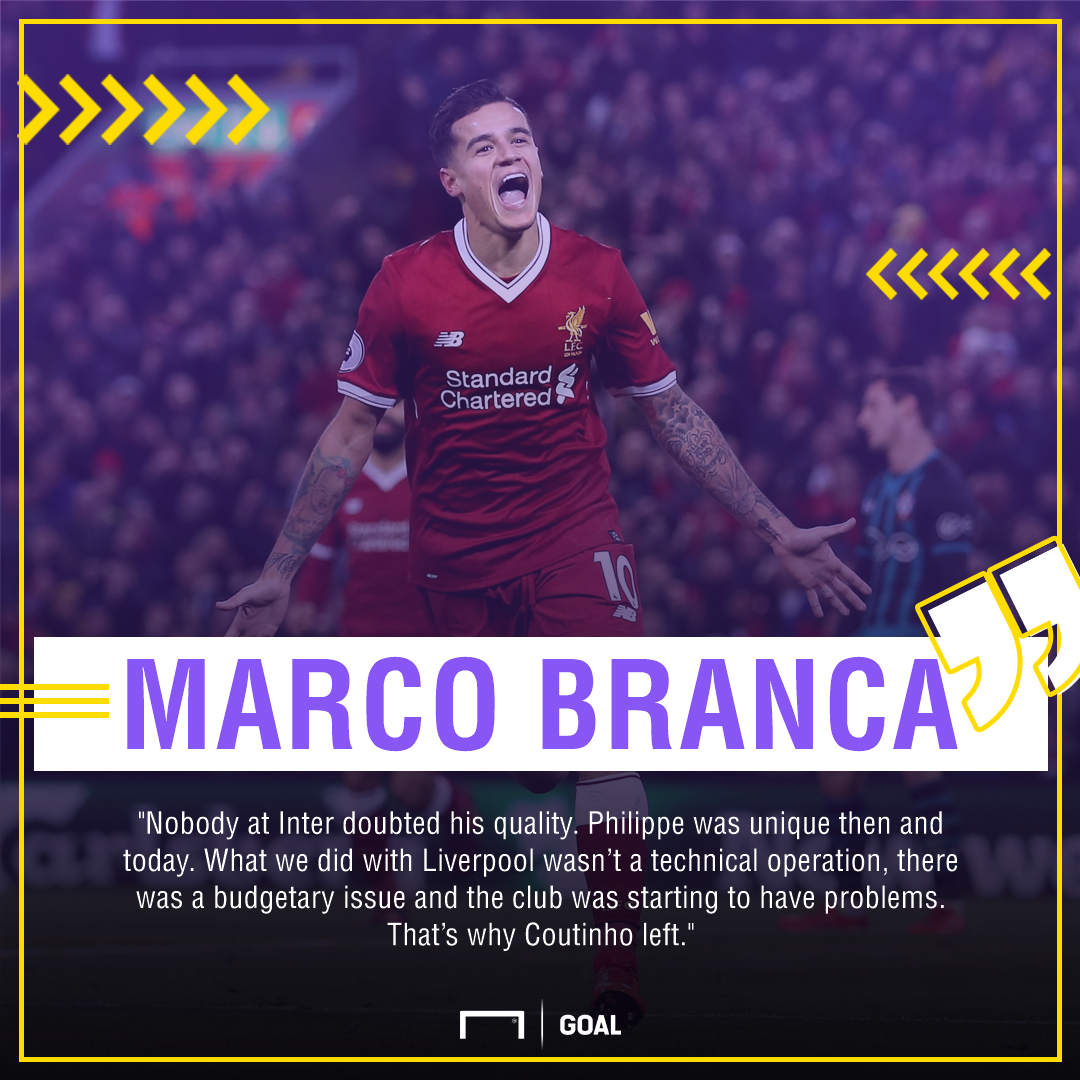 "Real Madrid wanted him too, but we had a word with his family and in 2010 he joined the Nerazzurri for less than €4m.
"Is he worth €150m? There's no way to measure the transfer market these days, but that doesn't just apply to Coutinho, it applies to everyone. Crazy figures.
"I can say that he's someone who can occupy all roles in the attack.
"Philippe was unique then and today, he can use his left or right foot and it makes no difference. When he dribbles, he can do it from anywhere.
"What we did with Liverpool wasn't a technical operation, there was a budgetary issue and the club was starting to have problems. That's why Coutinho left."
Coutinho made 47 appearances for Inter, netting five goals.
At Liverpool, he has taken in 200 games and found the target 54 times – including a 12-goal haul this season which has been achieved against the backdrop of uncertainty surrounding his future.
Let'