The Brazilian midfielder has been impressing in the Premier League and is on the transfer radar at Camp Nou but could he really be prised away from Anfield next summer?
---
SPECIAL REPORT
---
It is the transfer story that everybody is talking about. Philippe Coutinho's fine form at Liverpool has alerted Barcelona and the Catalans are weighing up a summer move for the brilliant Brazilian. The Reds, however, have other ideas.
Klopp: We think Coutinho's future is here at Liverpool
Barca are on the lookout for a long-term replacement for Andres Iniesta and potentially another forward as well, with Andre Gomes and Paco Alcacer both underwhelming since joining from Valencia last summer.
Iniesta, who is currently sidelined with a knee injury, is 33 in May and approaching the twilight of a glorious career. At some time in the not-too-distant future, he will need to be replaced.
Barca have yet to finalise their summer spending plans but Coutinho is a name that keeps popping up and, only last week, club legend Xavi talked up a move for the former Inter midfielder.
"Coutinho is a player I have always thought is special," Xavi told Goal, "but under [Liverpool coach Jurgen] Klopp he has gone up another level. On form, there are not any better midfield players in Europe.
"There are not many players that can improve Barcelona but, if you are asking me if he is one of them, on this form, I think he is. Technically he is very good. He would suit Barcelona's philosophy well."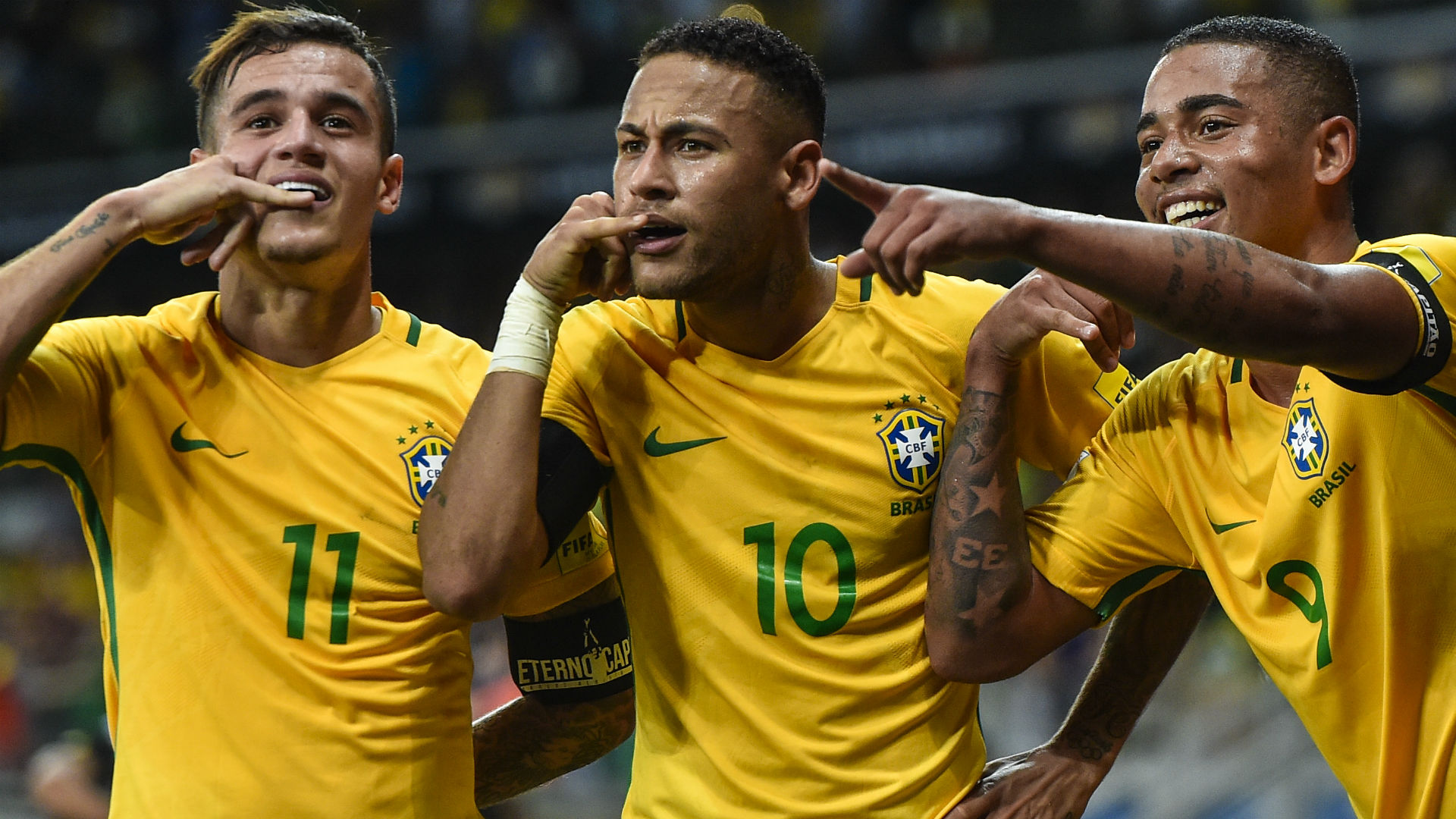 Asked about the possibility of signing Coutinho, Barca's sporting director, Robert Fernandez, said recently: "He is a great player with great conditions but we have a lot of playmakers. However, it is not easy to find players capable of playing for Barcelona."
Liverpool can match Coutinho ambition – Molby
The 24-year-old's tremendous technique, dribbling ability, superb skills and eye for goal mean that he is in that category – and he already has two of his closest friends at Camp Nou in Neymar and his former Liverpool team-mate, Luis Suarez.
It was widely reported that Neymar was bending Coutinho's ear over a possible transfer to Barcelona during the recent international break (in which the two starred together for Brazil in the 3-0 defeat of Argentina) and the former Santos star said: "Coutinho has always been a craque [great player] – ever since his childhood. I would love to have him by my side at Barcelona."
Coutinho already knows the Catalan capital well, having spent a season on loan at Espanyol during his time at Inter, while he would be linking up with two of his best buddies and Brazilians are also known to love playing in Spain due to the climate and – in Barcelona's case – because of the proximity to the beach.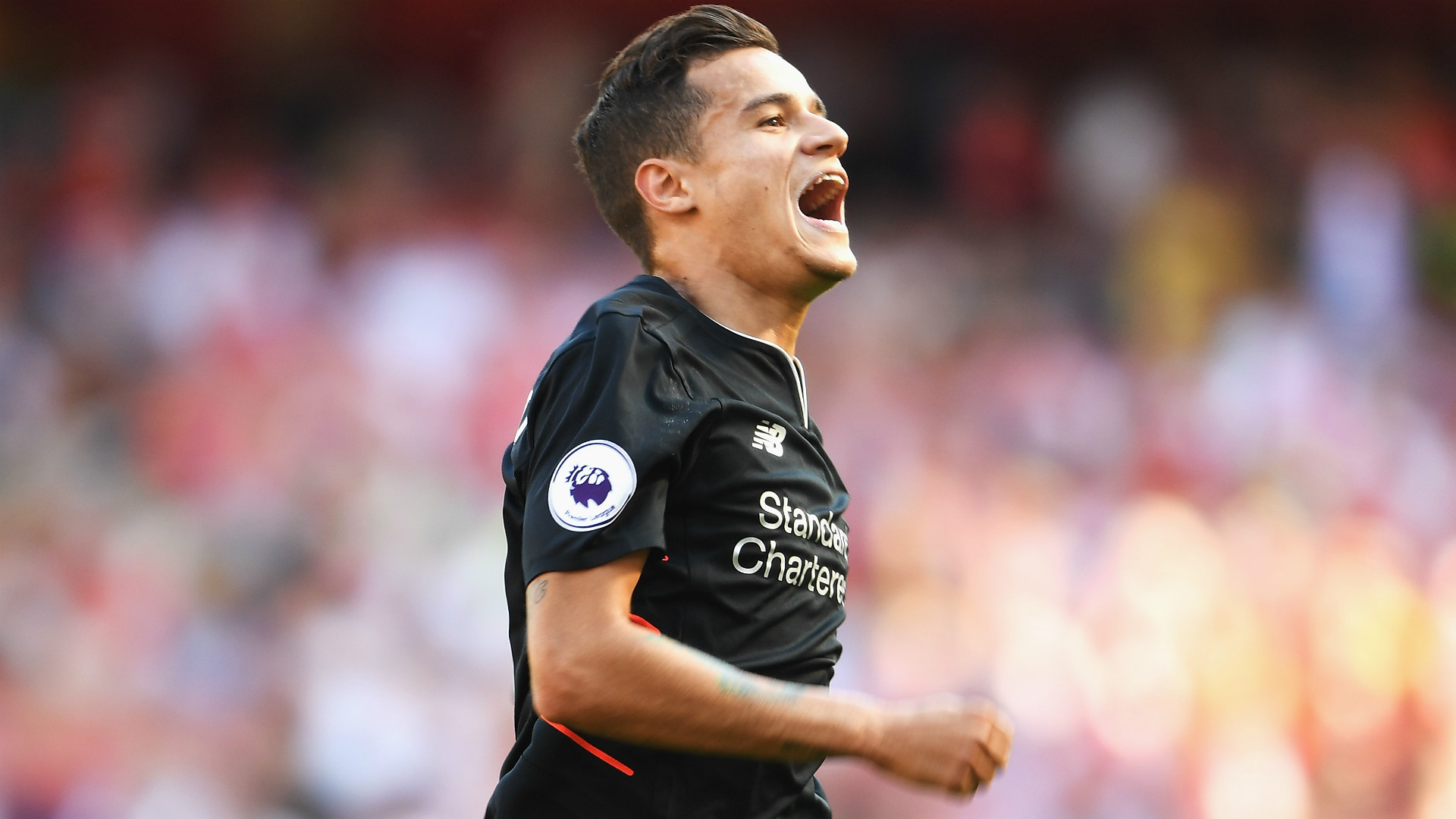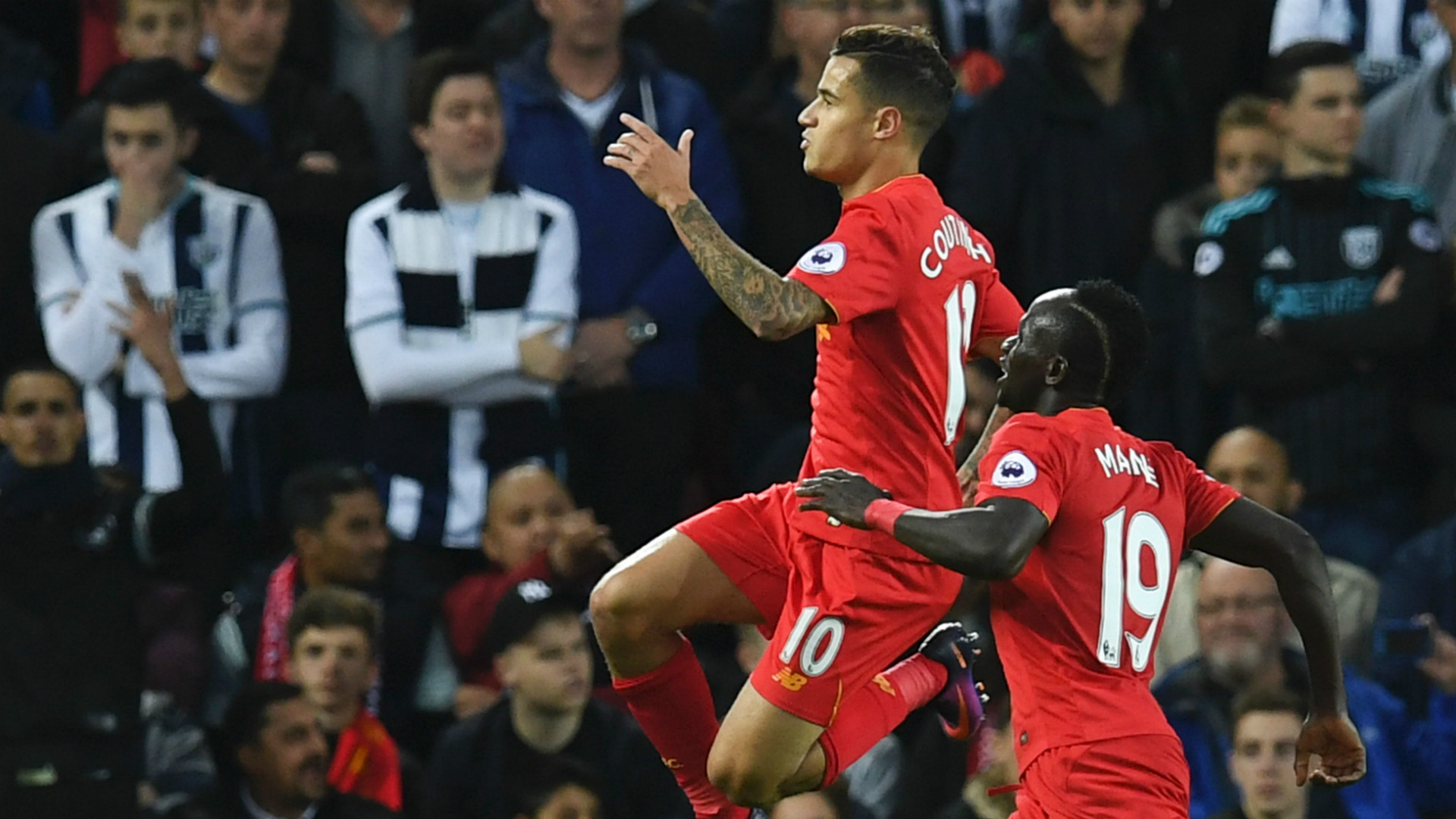 It is also difficult for South American players to turn down Barcelona or Real Madrid, the two biggest clubs in the world, with former Liverpool defender Mark Lawrenson noting: "Barcelona, Real Madrid, Atletico Madrid to a certain degree, Paris Saint-Germain and Bayern Munich are the clubs continually successful in Europe. You can't keep those top players if those clubs come in for them."
Coutinho is special and would improve Barcelona – Xavi
However, it is not as simple as that. Coutinho is playing the finest football of his career under Klopp and, for the first time since leaving Brazil in 2010, he appears to be truly settled with his wife and young daughter in Liverpool. In addition, his best performances have come on the left of a front three. And while he is able to operate as a No.10 or as a midfield playmaker as well, his influence is restricted if he plays further back – along with his goal threat.
Neymar plays on the left of Barca's front three, of course, and, when the two are available for Brazil, Coutinho is used on the right. At Camp Nou, however, that position is reserved for a certain Lionel Messi and in the centre of the Catalans' astonishing attack is Suarez, who is the world's best No.9.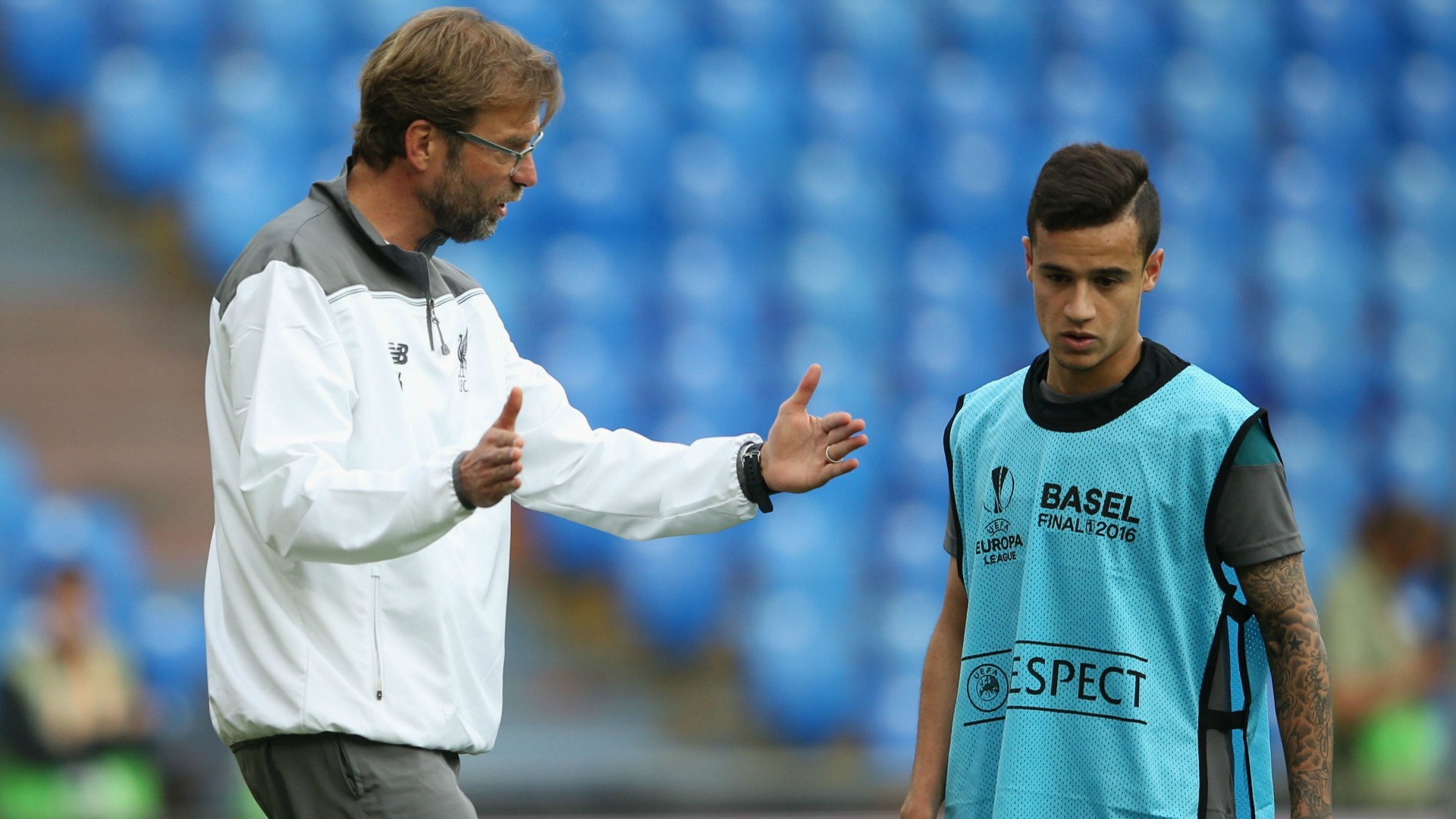 So it may be difficult for Barca to convince Coutinho that a move to Catalunya is a wise choice at this stage of his career. At the age of 24, the Brazilian would be unlikely to accept a bit-part role, while he would not necessarily be an automatic choice in midfield either with Iniesta still at the peak of his powers.
Liverpool are also in a very strong bargaining position at the moment. Form is good on the pitch, while financially the club is in good shape. The Reds do not want to sell – and they do not need to either.
Costa is the Premier League's best striker
That means only an astronomical offer from Barca would have any chance of prising Phil away from Anfield. And would the Blaugrana be willing to break the bank – and probably exceed the €81 million that they paid for Suarez in 2014 – for a player who would not necessarily be first choice or who would be operating in a position that is not his best?
That is doubtful at this point in time and, in any case, Klopp is confident that Coutinho will stay at Anfield.
"My feeling and my opinion is that he feels really well here," the German said earlier in November. "We all hope and think his future is here in Liverpool. Everyone forgets when you talk about Phil that he's still very young. You're saying now that he's the player Brazil always dreamed of but he's only 24 now, with a long way to go and lots of space for development.
"With the team-mates he has, he's getting better and better – and he's only just starting. The very, very good players, you want them to stay long term. It's all about us – the club is not the problem and the owners are not the problem – it's about creating a perspective that nobody wants to leave."
So far, so good. Coutinho has also praised Klopp for getting the best out of him, while Liverpool are flying high at the top end of the Premier League. So while the Brazilian would no doubt be tempted by a move to Camp Nou, it looks like Barca will be made to wait for the foreseeable future at least.