The 25-year-old orchestrated his side's Premier League Asia Trophy final victory over Leicester with a clever assist and cracking curler on Saturday
There had been desperation for a sign; any indication of whether Liverpool rejecting a £72 million bid from Barcelona for Philippe Coutinho would lead to him sulking and had muddled his mind, or if he'd engage in a gesture to suggest the opposite.
Instead, the only evidence the Brazil international provided on a sticky night at Hong Kong Stadium on Saturday was of his spellbinding talents.
Liverpool 2-1 Leicester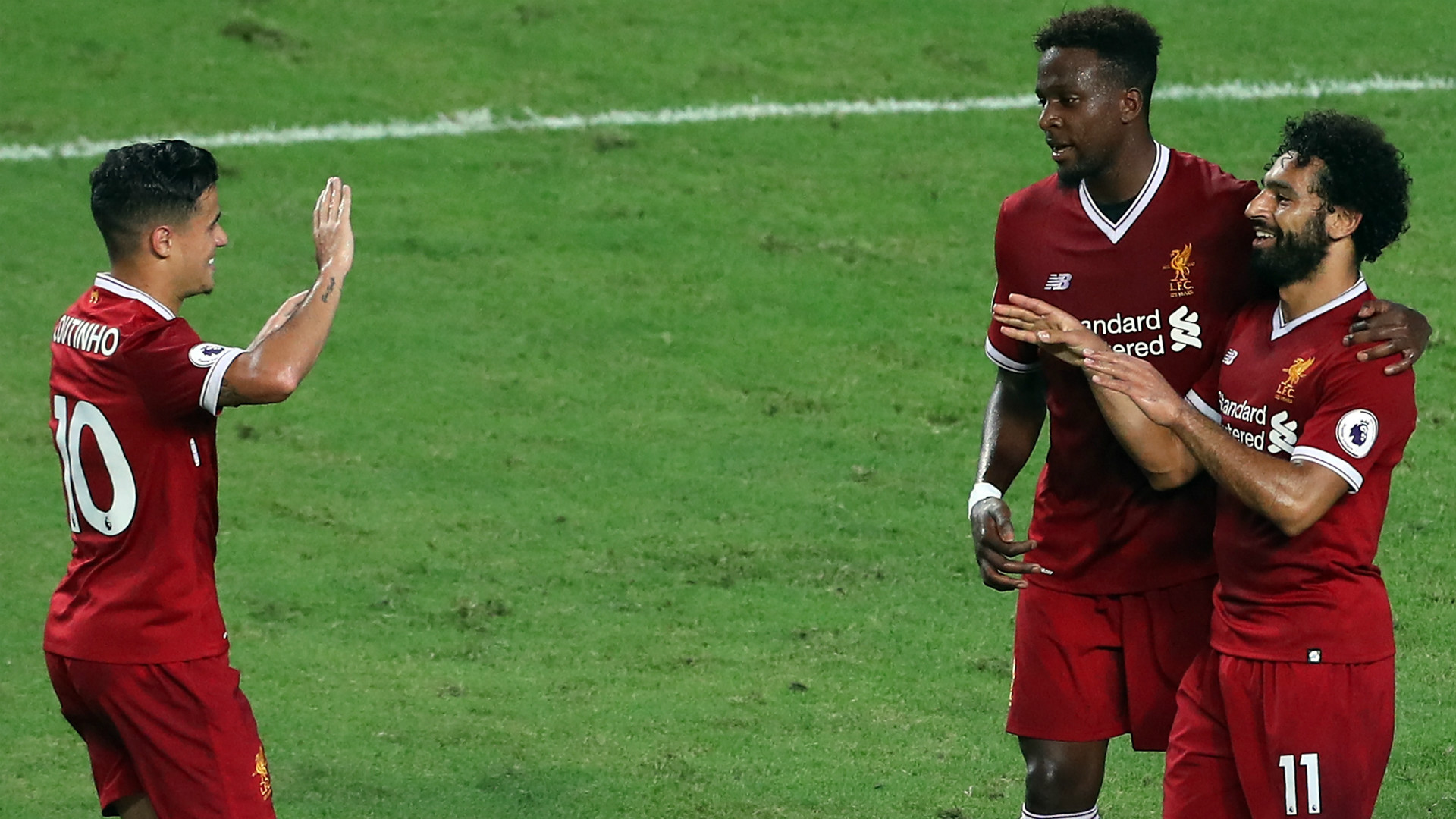 It was instructive as to why the Spanish giants court him, and a well-timed reminder of why the Merseysiders have to ensure he continues to be their creative heartbeat.
Coutinho would have known that regardless of what he did on the pitch, the coverage post-match would centre on him just as it did leading into the Premier League Asia Trophy final against Leicester.
Stationed in a midfield three – just in front of Gini Wijnaldum and in tandem with Adam Lallana – he stylishly shrugged that off and was the architect of his side's 2-1 victory.
The 25-year-old first supplied Mohamed Salah before treating the 39,498-strong Liverpool-dominated crowd to his trademark cut-in-and-curl-into-far-corner finish.
Latest LFC transfer rumours
It was the performance of a true luminary as Coutinho controlled the Reds' direction in possession, despite being the prime target of persistent fouling.
For the opening goal, he was positioned deep and switched play with a dissecting delivery to Salah on the right flank. Coutinho advanced as the Egyptian played a one-two with Trent Alexander-Arnold and freed himself to receive the ball.
He anticipated the speedster's dart between Danny Drinkwater and Harry Maguire, lofting a pass into that very space. Salah, having kept Christian Fuchs in his shadow, headed in to equalise after Islam Slimani's opener.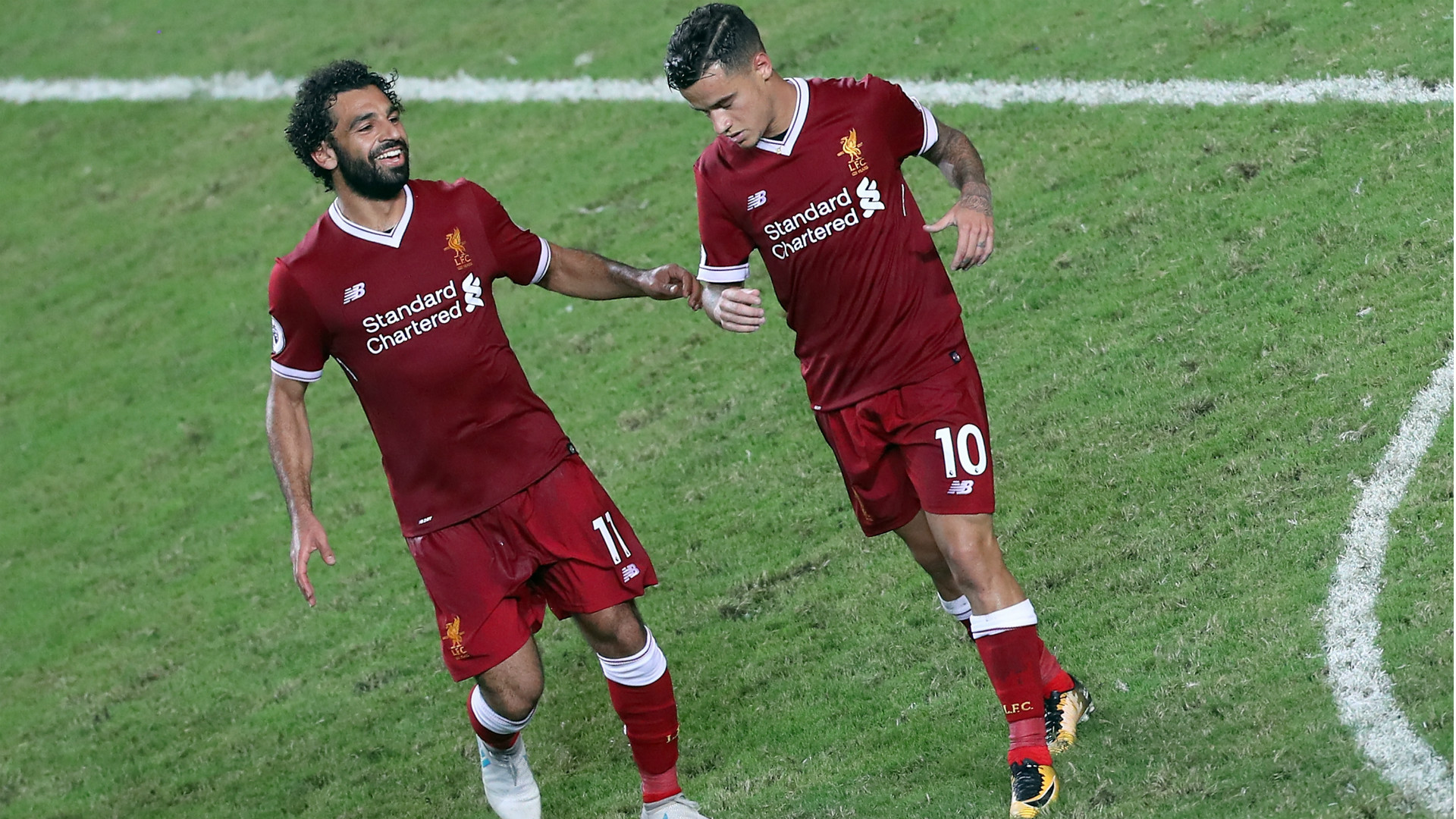 Coutinho then took the game away from Craig Shakespeare's side in the 44th minute, after fine interplay between the club's record signing and Roberto Firmino.
With his countryman flicking the ball out to the left, Coutinho fetched it, took a touch and cut onto his right foot, driving inside before curling a cracker beyond Kasper Schmeichel.
You knew it was coming, Leicester did too, but he couldn't be stopped.
Get 11/1 odds on Liverpool to win the Premier League
It is no surprise that Barcelona covet him so intensely and have done so for a while; he can bend a match to his will and make things happen.
As Lallana pointed out, the Rio-born maestro is "in that elite bracket." The midfielder also stressed that Liverpool are "a massive club. If we're going to win competitions like the Champions League and Premier League, then we need to keep our players like Philippe."
The Anfield side's talent drain in recent history has been stifling, proving progress cannot be a smooth process during a constant state of rebuild.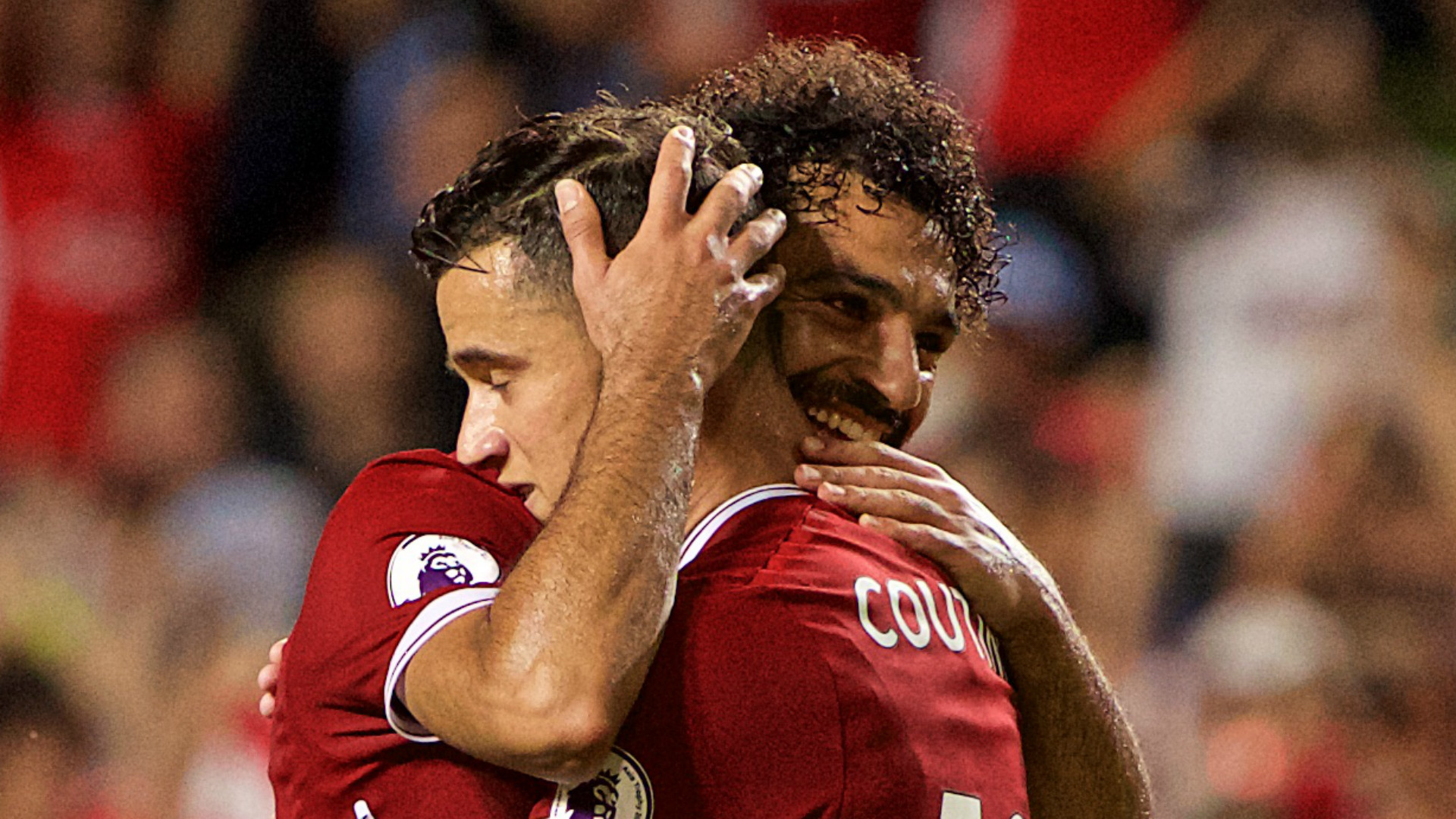 Jurgen Klopp has not lost a core member of his squad since taking charge in October 2015, and has already confirmed that will not change this summer.
Barcelona have been told Coutinho is not for sale at any price and on Sunday, he illustrated just why Liverpool can't afford to lose him.
The showpiece may have only been a practice match, but these fixtures form the base for the season. Klopp wants his players to ensure they're displaying good habits continually and being the fulcrum – whether it's against Leicester in Asia or in the league at King Power Stadium.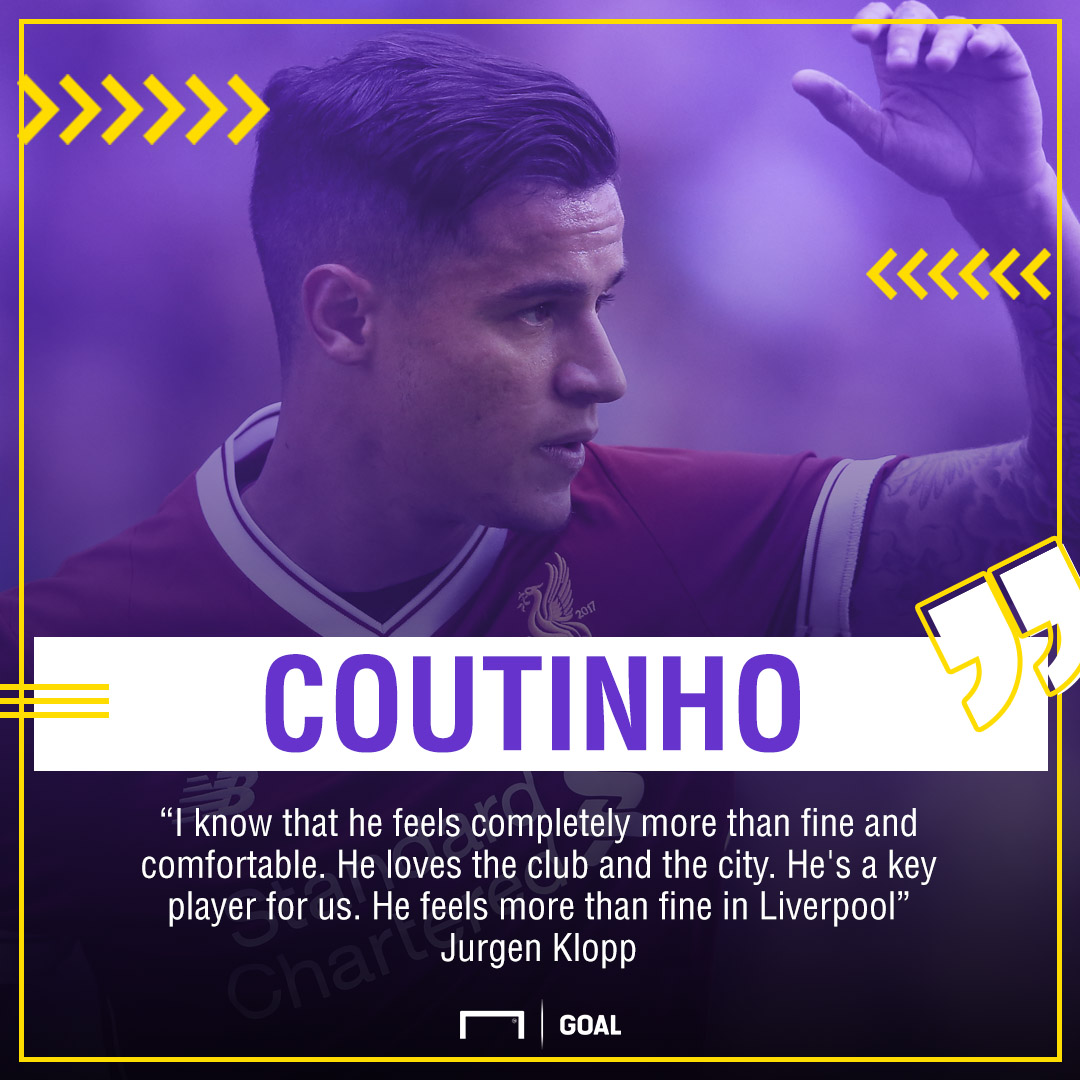 The Reds boss, having spoken to the Brazilian following the rejection of Barca's offer, is confident he will remain focal to their ambitions.
Jürgen Klopp on Phil Coutinho: 'I know he feels completely more than fine in Liverpool. He loves the club, he loves the city – it is clear' pic.twitter.com/LmxwiO4VZU

— Melissa Reddy (@MelissaReddy_) July 22, 2017
"Everybody knows that Phil Coutinho is a key player for us, no doubt," Klopp said after the victory.
"I know he feels completely more than fine, comfortable – or whatever – in Liverpool. He loves the club, he loves the city and all that is clear.
"That he is able to play like he did tonight, in a very difficult moment in pre-season after all these sessions, is good to see and shows his big potential."
It also showed that Liverpool have to be anchored to their hardline stance on his future.
Let'