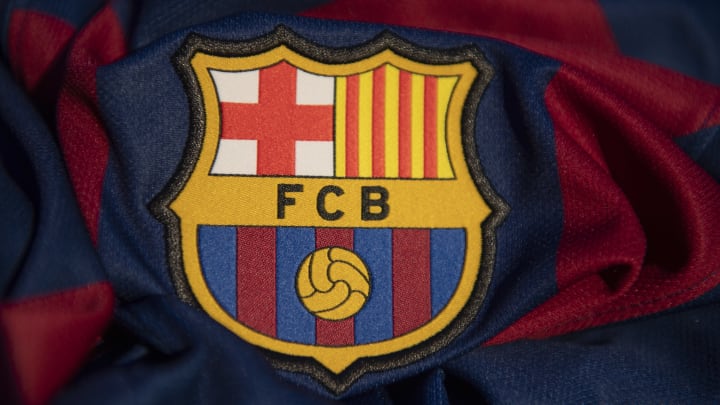 La Masia graduate Marc Jurado has confirmed his departure from Barcelona ahead of a move to Manchester United this summer.
Jurado will join the Red Devils on a free transfer after running down his contract at Barça.
ESPN revealed back in May that the 16-year-old had rebuffed several offers to stay in Catalonia in favour of a switch to United. Barcelona offered Jurado a three-year deal that would've been worth
€100,000 annually by the end of the contract, with a €200,000 bonus included when he made his debut for the B team.
The Spaniard spent the 2019/20 campaign playing for Barça's Cadet A team, which is essentially their Under-17 side and was expected to make the jump up to the Juvenil (Under-19) B squad next season.
However, it'll be United who'll be the beneficiaries of Jurado's decision to depart Barcelona, and the Red Devils will only have to pay development rights as he is out of contract.
He joins the list of talents to recently depart La Masia in favour of greater opportunities elsewhere and the teenager delivered a heartfelt message on Instagram to his boyhood club.
"It's never easy to leave the club that has given you everything," he wrote.
"Barcelona has been my second home, my second family, where I have grown as a player and also as a person. Now it is time to say goodbye but not before thanking every one of the people that have helped me since I joined in 2011.
"I've been lucky enough to share my passion with a fantastic generation of players. We started as kids that just wanted to chase the ball and I bid farewell, nine years later, able to call them my friends. 
"Everything has a beginning and an end. My end, after reflecting with my family, has arrived. I leave behind unforgettable memories that I will always carry with me," Jurado concluded.
It's understood Barcelona are bitterly disappointed to see the 16-year-old depart and have been left frustrated at the manner in which Jurado's agent, Carlos Lacueva, the son of one of the club's former directors, handled the situation.
Let'