The 50-year-old did not want to share details of his discussion with the midfielder, but did state he knows the player is very content at Anfield
Jurgen Klopp confirmed he spoke to Philippe Coutinho following Liverpool's rebuffing of Barcelona's £72 million bid for the Brazil international, who is "more than comfortable" at Anfield.
The Reds informed the Spanish giants that the 25-year-old is not for sale for any price on Thursday night immediately after receiving their offer.
Classy Coutinho is priceless
And that private communication was publicly declared a day later, with Klopp reaffirming his star player is not on the market at a press conference.
Following Liverpool's 2-1 victory in the final of the Premier League Asia Trophy, in which the maestro was the standout performer as he set up Mohamed Salah's opener before adding a cracking, curled finish of his own, the manager revealed the attacker is happy on Merseyside.
Odds on LFC to win the league
"Everybody knows that Phil Coutinho is a key player for us, no doubt," said Klopp in the post-match media briefing on Saturday.
"I know he feels completely more than fine, comfortable – or whatever – in Liverpool.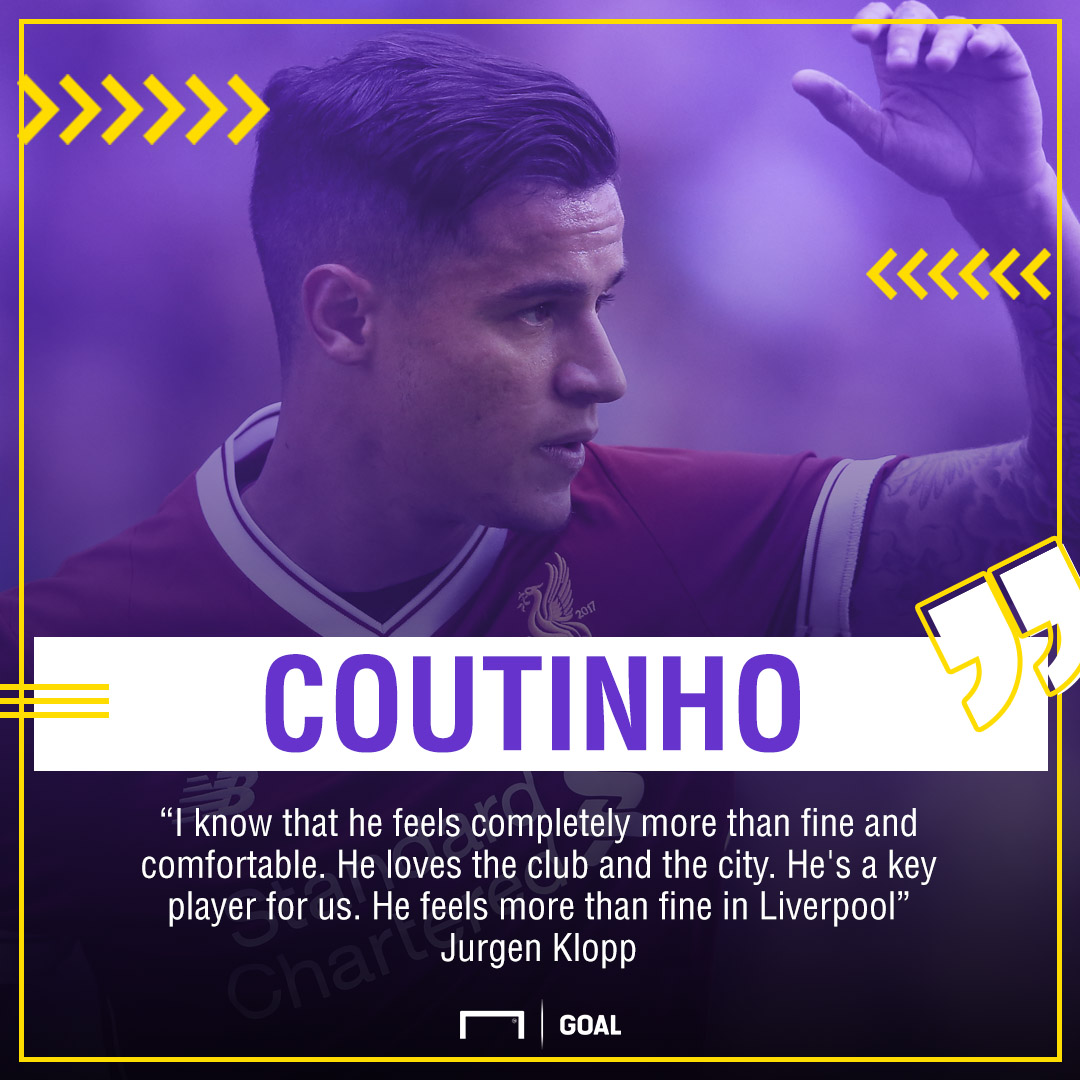 "He loves the club, he loves the city and all that is clear.
"That he is able to play like he did tonight in a very difficult moment in pre-season after all these sessions is good to see and shows his big potential."
Latest LFC transfer rumours
The 50-year-old did not want to share details of his discussion with Coutinho, but the above confidence in the Brazilian's feeling at present would've been gleaned from those talks.
The playmaker signed a new five-year deal in January without a release clause – another indication of his willingness to continue being central to Klopp's ambitions for Liverpool.
Let'