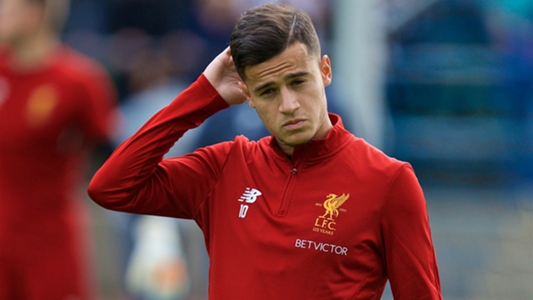 Barcelona technical secretary Robert Fernandez has insisted that the club are still working on a deal for Philippe Coutinho but has ruled out signing Jean Seri.
Barca 13/2 for CL glory
The Liverpool midfielder has been on Barca's radar throughout the summer, with the sale of Neymar to PSG accelerating their pursuit of the Brazil international.
The Reds have stood firm with their stance that their star man would not be sold, however, with Goal revealing on August 23 that they would again rebuff a potential fourth bid from the Catalans for the 25-year-old.
Indeed, Liverpool's owners released a statement insisting that Coutinho would not be sold although that isn't stopping the Liga giants from continuing their efforts to sign the former Inter man.
When asked about the club's pursuit of Coutinho, Robert Fernandez told reporters: "We are negotiating with some players about the possibility of incorporating them into the team and we hope to reach an agreement to introduce a new player.
"We have been working for a long time on possibilities, maybe a player comes or maybe there are two, we have to wait because we are negotiating and we can find ourselves with a favourable framework to bring one more, or maybe two.
"Everyone knows what situation the market is in and what has happened, the teams know what our situation is but the fact that we have moved quickly helps us to reach a favourable situation.
"But without a [release] clause we are forced to into long and tense negotiations and there are times we could not go further. Uneasiness can exist but we know very well what we want and we will wait until the last moment.
"My intention is for another player to arrive, two if possible."
When asked about the potential of Angel Di Maria joining from PSG, the Barca technical secretary continued: "I will not go into naming but I admit that the club is working on the possibility of bringing in new players."
Barca had also been looking at signing Nice star Jean Seri although with talks having broken down, Ernesto Valverde's side will not be looking to take their interest any further.
Robert Fernandez added: "We hope to present another player this month. Seri is totally ruled out."
Let'