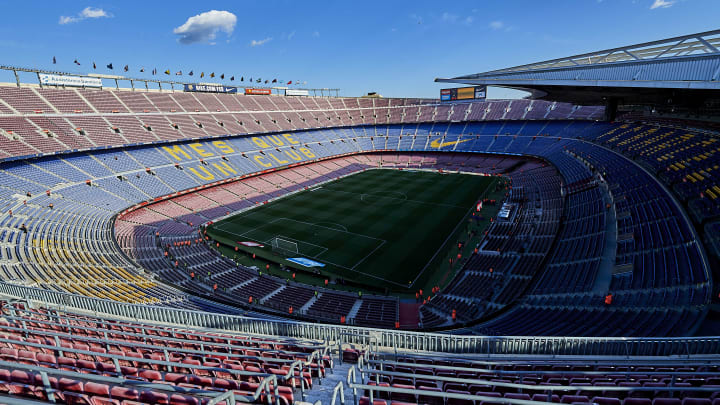 Remember 'fan influence' app Socios? The lads who have partnered up with West Ham, Juve, Atleti and all that when we told you about it before? With fans voting on club decisions – changes in goal music, influence over fan experiences, that kinda thing?
Turns out that empty stadiums have fans desperate for any interaction with their club from afar, and that fans of (arguably) the world's biggest club…are really invested in that club.
The app works on a 'fan token' system, where supporters can buy the digital currency to have a say in their club's activities – the Barcelona token going on sale on Monday for €2…and being so popular that users briefly overwhelmed the website, with more than half of the sales coming within the first two minutes on Chiliz.net.
The tokens were bought in over 100 different countries, a stark reminder that the vast majority of most major clubs' fans rarely set foot in the stadium and instead follow along from afar as the game continues to truly globalise.
The first fan vote, to decide fan-designed artwork to adorn the wall of the club's home dressing room at Camp Nou, is live now. Fans will be able to buy further tokens in a second release on Wednesday, after the company reported demand outstripping supply of the token by somewhere in the region of five times.
Socios CEO and founder Alexandre Dreyfus said on Monday: "The response has been very positive and we're looking forward to welcoming Barca's passionate global support back when $BAR Fan Tokens go on sale again from Wednesday 1pm CEST.
"Socios.com has been live for just over six months, but now fans are grasping the benefits of owning
Fan Tokens and how we are able to deliver unprecedented opportunities for engagement with their
clubs and unforgettable experiences.
For more from Chris Deeley, follow him on Twitter at @ThatChris1209.
Let'