---
SPECIAL REPORT
---
It is one of the worst-kept secrets in football. Tapping up of players has existed as long as transfers themselves and, even though it is against the rules, it happens all the time. This summer, however, Barcelona are taking the practice to extreme levels.
Pretty much all clubs do it and perhaps the most famous example of all was Ashley Cole, who was caught in a clandestine meeting with Chelsea manager Jose Mourinho, chief executive Peter Kenyon and his agent Jonathan Barnett while still an Arsenal player back in 2005. The left-back was found guilty and fined £100,000 by the Premier League.
Neymar 9/2 to win Ballon d'Or in 2018
Such punishment is unusual, however, and virtually all moves are discussed with agents, emissaries or a member of a player's entourage before a club is even contacted. The current Barcelona board took this a step forward in the controversial Neymar transfer, paying €10 million up front to the forward's family in 2011 to ensure a move would be completed in 2013.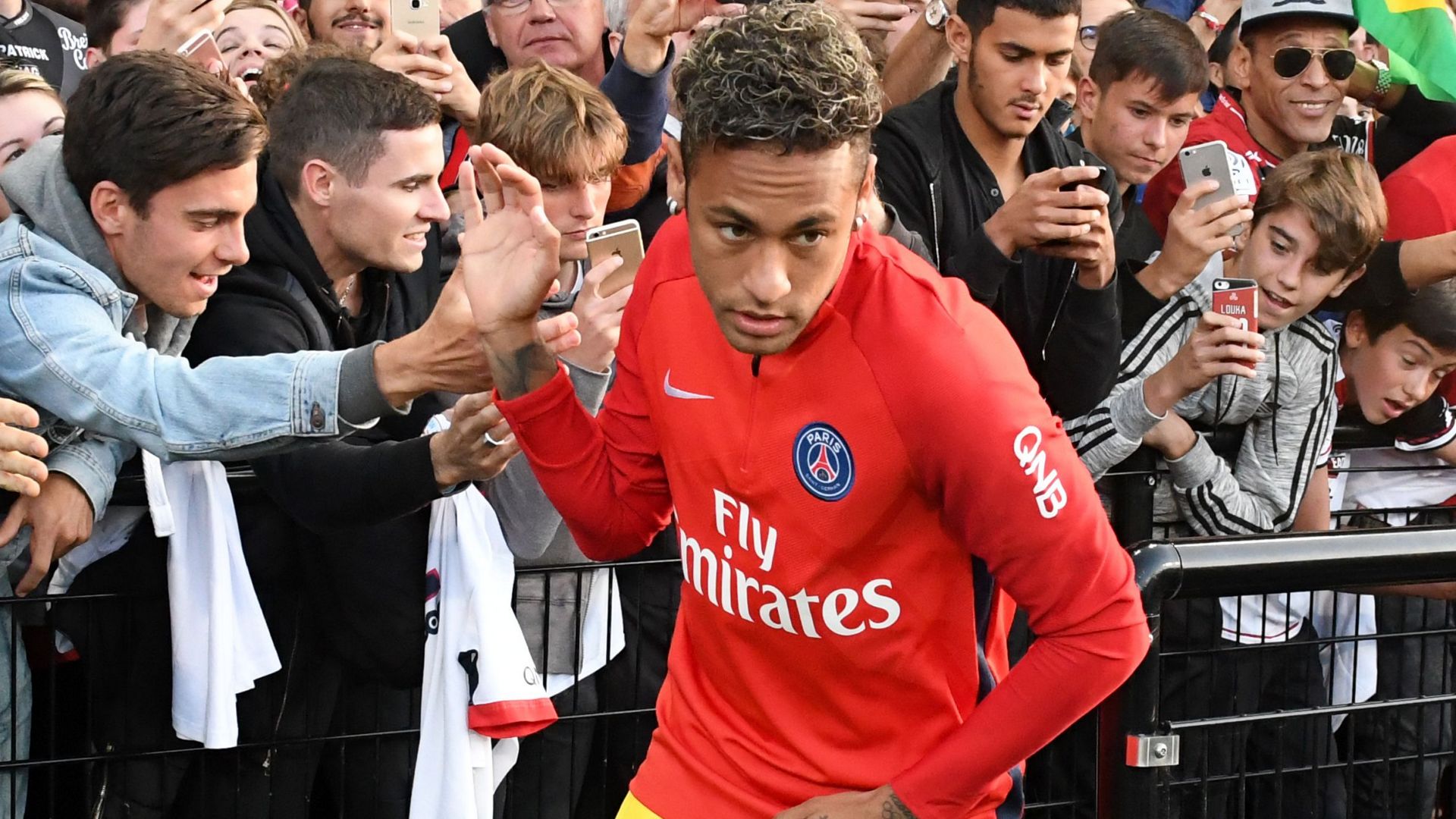 Ironically, Barcelona ended up losing Neymar this summer after the negotiations went on behind their back. That provoked anger at the Catalan club, but Paris Saint-Germain were only doing exactly what the Blaugrana had been with Marco Verratti and all of their other transfer targets this summer. So they can have few complaints.
Barca have no credibility – Laporta
Earlier this summer, Barca thought they were convincing Verratti to move to Camp Nou and the player was certainly tempted, having previously spoken of his admiration for the Catalan club. However, he was unwilling to rock the boat in order to force a move and, amid talk of a possible strike, he was quickly filmed by PSG on his return to training in a video in which he spoke of how happy he was at the Parc des Princes. And that was the end of it.
Barca were also in touch with Theo Hernandez and Dani Ceballos over possible moves in June and July, but both players ended up signing for Real Madrid, who had also been in contact with the two players. Meanwhile, the selling clubs – Atletico Madrid and Real Betis, respectively – were left totally in the dark.
The strategy used by Barca is similar to the one utilised by Madrid under Florentino Perez: convince the footballer to join with the offer of big money and a huge club, tell him he has to push for a transfer and then open negotiations. Player power has such sway in the modern game that, once a footballer has decided he wants to leave for a bigger club, that is usually that.
Theo and Ceballos opted for Madrid, perhaps showing that Barca's powers of persuasion are not what they once were, while Arsenal's Hector Bellerin was unwilling to force his club's hand despite being keen on a return to the team where he began his career as a youth player. So, the Blaugrana bought Nelson Semedo from Benfica instead.
Busquets wants signings to fill Neymar void
Like Semedo, recent signing Paulinho was talked into a move from Guangzhou Evergrande and the Brazilian midfielder told the Chinese club that he wanted to leave. So, there was little they could do to keep him. Barca had hoped to buy the 29-year-old for a smaller fee, but ultimately ended up paying his entire €40m release clause.
Now the Catalans are using a similar approach as they seek to bring in a replacement for Neymar, with Philippe Coutinho and Ousmane Dembele their top targets to complement Lionel Messi and Luis Suarez in attack.
Coutinho returned to training with Liverpool on July 11 and gave an interview to the Reds' official site in which he said how much he was looking forward to the new season. Out in Hong Kong and then in Germany, the Brazilian behaved normally and performed well, but Barca began to crank up the pressure.
Exaggerated reports in the Catalan media have been leaked straight from Barcelona, while the player has been made to believe that this is his only chance of a transfer to Camp Nou and, with Liverpool unwilling to negotiate, he has been told that it is his responsibility to make a move happen.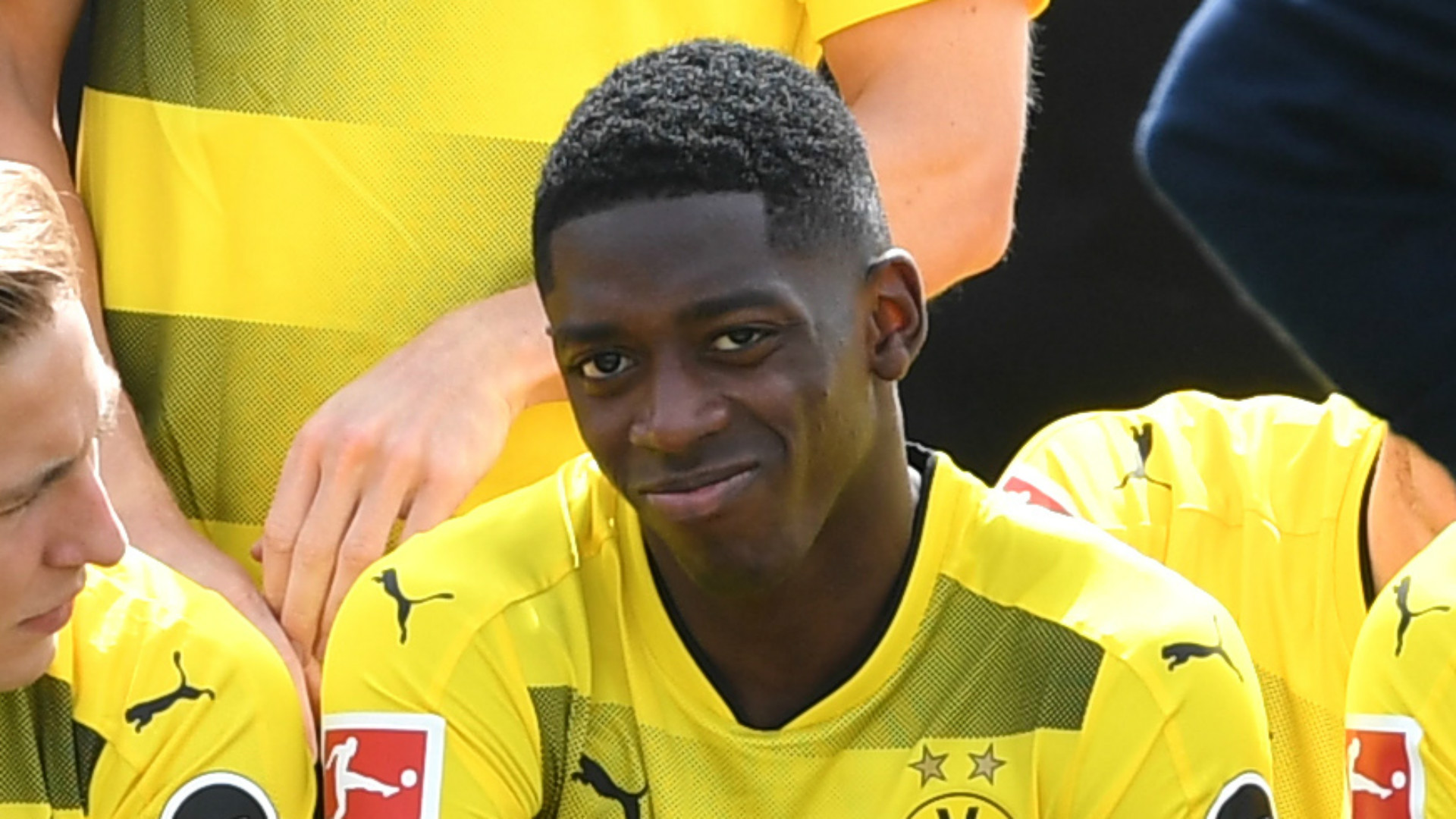 Ultimately, his head has been turned and he handed in a transfer request at the end of last week, having started the summer completely content as a Liverpool player.
"The problem here are Barcelona," Liverpool legend Steven Gerrard said on BT Sport . "Because they will be saying to Coutinho's representatives: 'it's now or never. If he doesn't come now, we're never coming back for him ever again'. So they're piling the pressure on and that's why Philippe's reacted.
"This kid who's come from South America has always had a dream of playing for Barcelona, and he's panicking thinking that if he doesn't do it now it'll never happen again. I know the kid, I know he's not a bad person, I know he doesn't want to cause a war to come out. But at the end of the day he's just signed a five-year deal, the club have been superb to him and made him the player he is."
Klopp: No change in Coutinho situation
Dembele, meanwhile, missed training last Thursday without permission in an attempt to force Borussia Dortmund to sell him to Barcelona. And, although he was not given specific instructions to do so by the Catalan club, he will also have been told that he has to act in order for a move to happen.
"Ousmane Dembele was missing from training on Thursday without excuse and obviously took such a step consciously," Dortmund sports director Michael Zorc said in a statement later that day. "Obviously we will be sanctioning such wrong behaviour. After discussions with the coach, we suspended the player from match and training action until next week."
Barca have had big-money bids turned down by both Liverpool and Dortmund for Coutinho and Dembele, but have created situations where the two players now want to leave and, if one or both end up staying where they are, they will need to rebuild relationships with their current clubs.
As Madrid have done in the past, Barca are using their entire media machine to try and finalise those transfers, in the hope that player power will ultimately prevail. However, it is doing little for the club's once-clean image, it will win them few friends and, ultimately, it may not even work.
Let'